SPORTS Staking details - 9th May to 15th May.
Good morning to everyone . Couple of weeks @uyobong ( @uyobong.ventures ) started a campaign in which he asked people to post the Tx ID of staking SPORTS and he would reward them with wealthy upvotes ..
This is a win -win for both stakers as well as community since it reduces liquid supply .
He had mentioned in his previous post that it would be easier if he could see the top 25 stakers and vote them instead of users posting Tx ID .
So I just retrieved the data for the past week -
Note
This contains staking SPORTS data from 9th May to 15th May ( Sunday to Saturday )
Sports rewards are paid in 50% liquid and 50% staked ( this is not counted here ) . Only those SPORTS which you have staked or somebody has staked to your account is counted .
Data related to SPORTS staking
How many times did people stake in the past week ?
528 times ( last week = 952 )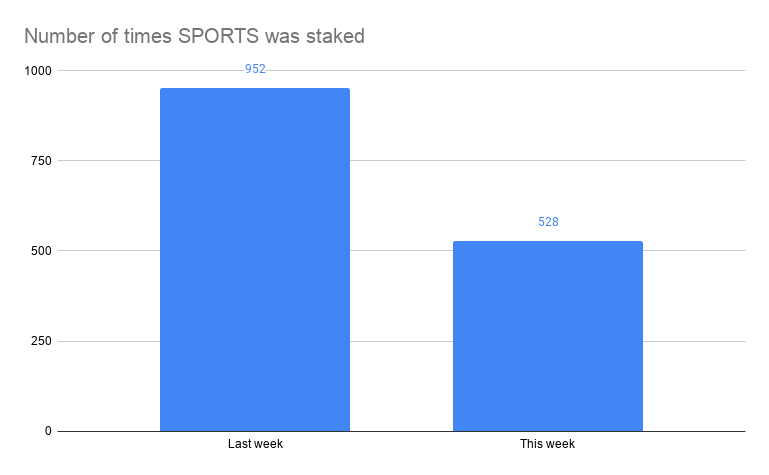 How many unique users staked SPORTS ?
199 users ( last week = 235 users)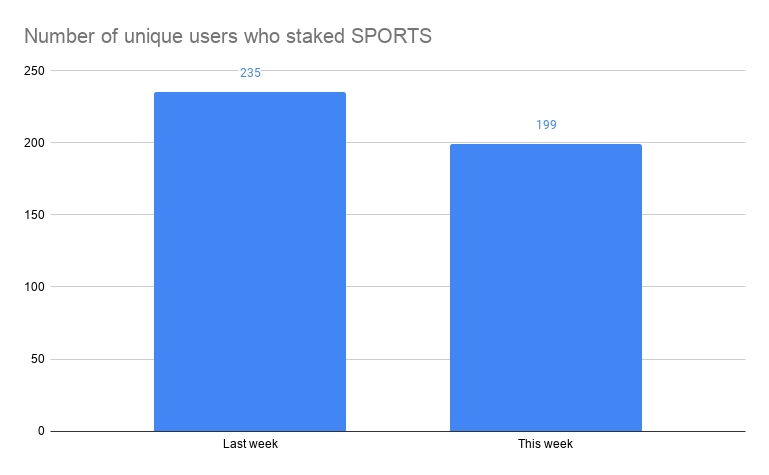 Total SPORTS staked during this period
8802167.194 SPORTS ( last week = 30518065.88 SPORTS )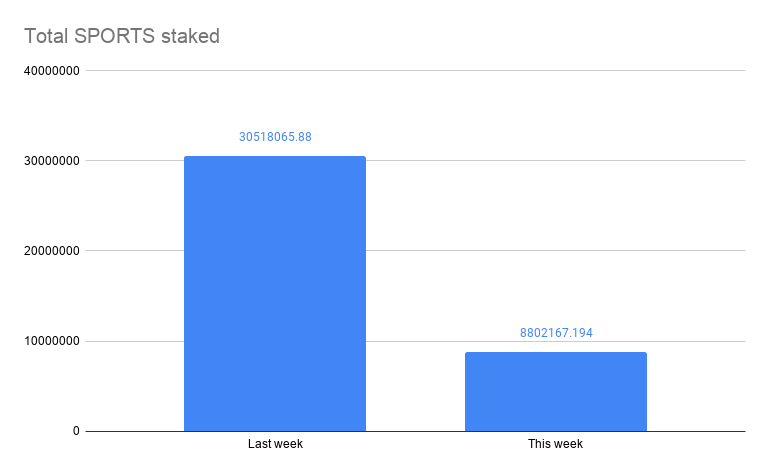 Mean SPORTS staked at once
16670.771 SPORTS ( last week = 32056.791 SPORTS )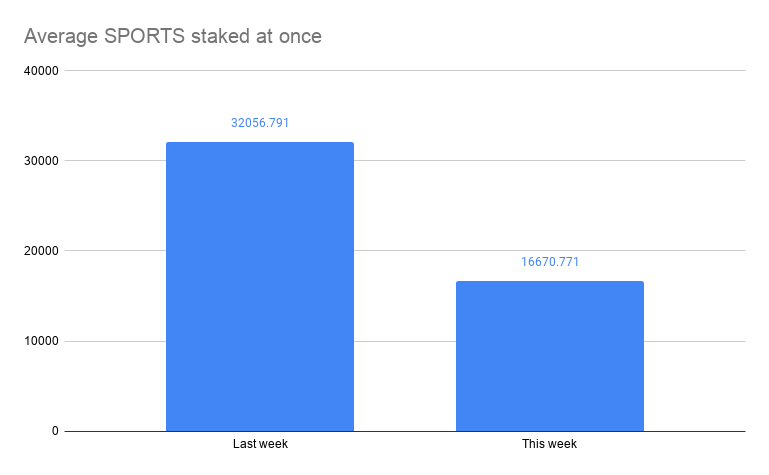 Top 25 stakers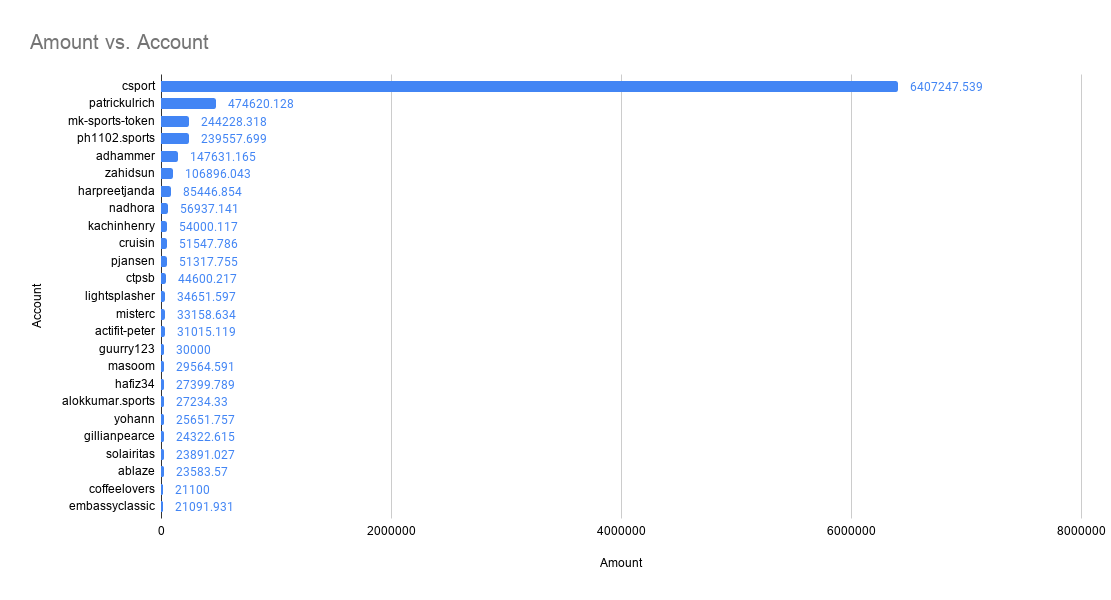 So @uyobong here is the data you needed.
You can just click on the username , go to their account and upvote :)
---
Also guys don't forget to take part in SPORTS Daily discussion post posted by
@amr008.sports
everyday. We have lot of people discussing various sports matches over there . Just click on the user account to see latest post .
You get a chance to earn 200 SPORTS and 1 Hive too just by engaging
---
If you find any mistakes , let me know , I will fix it :)
---
Regards,
MR.
---
---