West Java is the General Champion of XX Papua PON
The West Java contingent is certain to defend the overall title at the XX Papua National Sports Week (PON) 2021 after successfully collecting a total of 353 medals consisting of 133 gold, 105 silver and 115 bronze. Meanwhile, DKI Jakarta managed to occupy the second position after shifting East Java. DKI Jakarta has managed to collect 301 medals, including 110 gold, 91 silver and 100 bronze medals.
The East Java contingent had to drop to the third position after losing the total number of medals from DKI Jakarta. East Java collected a total of 287 medals including 110 gold, 89 silver and 88 bronze. Meanwhile, the host Papua had to settle for fourth place with a total of 261 medals. This medal consists of 93 gold, 66 silver and 102 bronze.
The following are the final results of the XX Papuan Pon medals:

| No | Province | Gold | Silver | Bronze | Amount |
| --- | --- | --- | --- | --- | --- |
| 1 | Jawa Barat | 133 | 105 | 115 | 353 |
| 2 | DKI Jakarta | 111 | 91 | 99 | 301 |
| 3 | Jawa Timur | 110 | 89 | 88 | 287 |
| 4 | Papua | 83 | 66 | 102 | 261 |
| 5 | Bali | 28 | 25 | 53 | 106 |
| 6 | Jawa Tengah | 27 | 47 | 63 | 138 |
| 7 | Kalimantan Timur | 25 | 33 | 42 | 100 |
| 8 | Riau | 21 | 25 | 21 | 67 |
| 9 | Nusa Tenggara Barat | 15 | 11 | 12 | 38 |
| 10 | Lampung | 14 | 10 | 12 | 26 |
---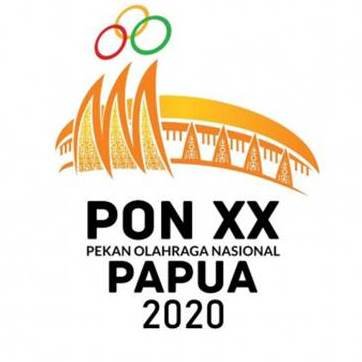 ---
Source Picture
---

---
---