Summer walk on the banks of the Tisza - "Strong Race" (Summer)
The idea to try my hand at races with obstacles in my running thoughts was born in 2018, when during the Kyiv "Sport Expo" the organizers of "Dyka Gonka" made a presentation of their competitions for the first time. But then it did not work out, so he put the idea in a long box, which was waiting for its time.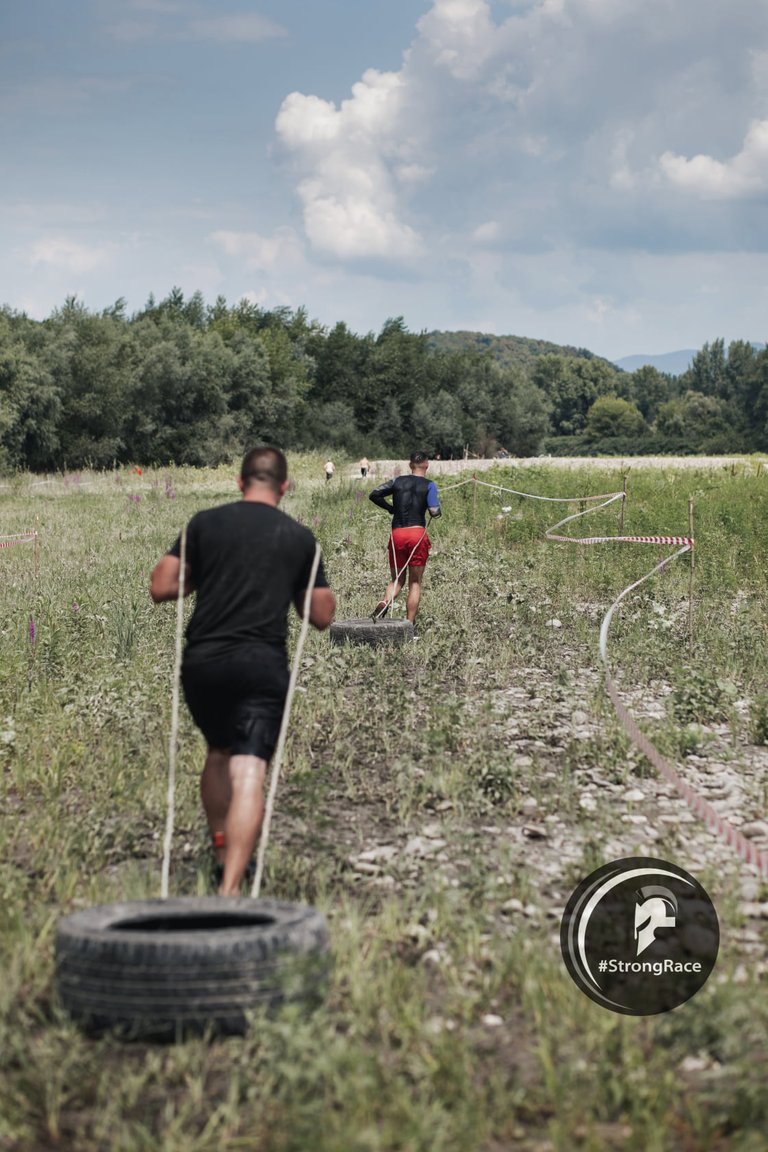 Since there are not so many races from mid-July to August, this year I decided that in this running calm you should try to take part in the races with obstacles, and at the same time see what kind of races it is and what awaits the participants during them, and at the same time a little distracted from my usual races. Since I had to run this format for the first time, I decided that running requires a less professional start. Races such as "Spartan Race", "Dyka Gonka" and "Nation Race" immediately rejected, as I think they are more professional, require more training from participants, participation in them allows you to qualify for the World or European Championships, and most importantly my running rule race is run in the role of a participant only once (for a medal) no one has canceled and run top starts to see what such a race with obstacles of great desire was not. That's why my acquaintance with hurdles, no matter how much I wanted to, but in Ukraine, I had to start with "Strong Race" or "Legion Run". It didn't take long to choose between "Strong Race" and "Legion Run". On the day of the "Legion Run," there is a mountain race "Ucka Trail", which has a higher priority for me, so I chose the summer edition of the race "Strong Race".
Registration
In order to take part in the "Strong Race" race, you need to register on the official website of the running event - strongrace.com.ua. Race participants can choose one of three distances of 10 km. / 20 obstacles (pro), 7 km. / 18 obstacles and 5 km. / 15 obstacles (amateurs).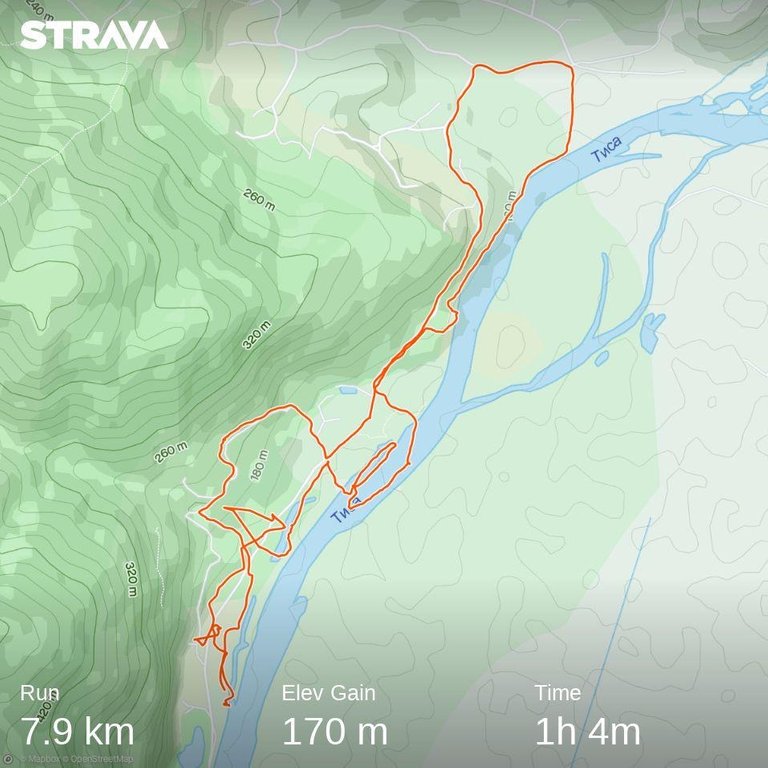 The route of the race for the distance of 7 kilometers consisted of one circle, which passed through the terrain and participants had to overcome 18 obstacles (throwing a spear, carrying and throwing bags, pulling logs and tires, climbing and descending various ladders, overcoming fords, etc.).
Run
After some thought, he decided to take part in the hurdles in the town of Vynohradiv. When registering, I decided to choose a distance of 10 kilometers and 20 obstacles. Since for 7 or 5 kilometers to go in the summer, almost 18 hours in a fast "comfortable train" from "Ukrzaliznytsia" there was no great desire, but 10 kilometers here you could already think, and at the same time use the free service provided by "Ukrzaliznytsia" in the summer in their trains in the 21st century, namely the sauna, and if it is hot enough, it can always come to the aid of air conditioners with artificial intelligence, which is built into the windows of cars.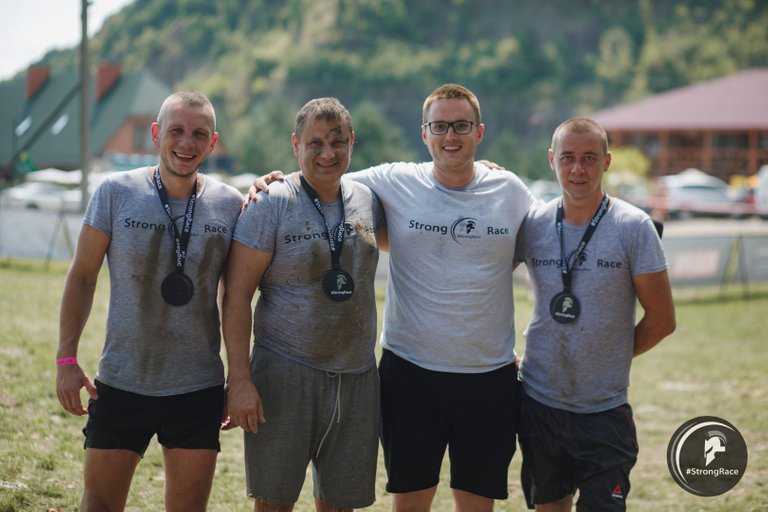 After registering for the race and reading the rules (there are people who read them) the race decided that the start for the distance of 10 kilometers should take place at 14 o'clock, which made it quite convenient, as the train from Kyiv to Vynohradar arrives at 11 o'clock. But just before leaving Kyiv, I decided to flip through the Instagram of the Strong Race and see if there were any sudden surprises waiting for me. It turned out to be a good idea, as I came across the current schedule of competitions, which stunned me a bit because the order of starts changed and differed from what was in the rules and participants for the 10-kilometer distance had to start at 11:20, and the train was to arrive at 11:29 (without delay). A little hesitant to go or not, he decided that when he took me to Vynohradiv to look at the ruins of Kankiv Castle (one of the few castles to which Ukrainian officials are not trapped, in the last third of the XVI century the Austrian imperial authorities decided to save him from this participation) and take a walk near the Pereni Palace (quite well preserved). So my distance from 10 kilometers changed to 7 kilometers, which was why I was a little happy later.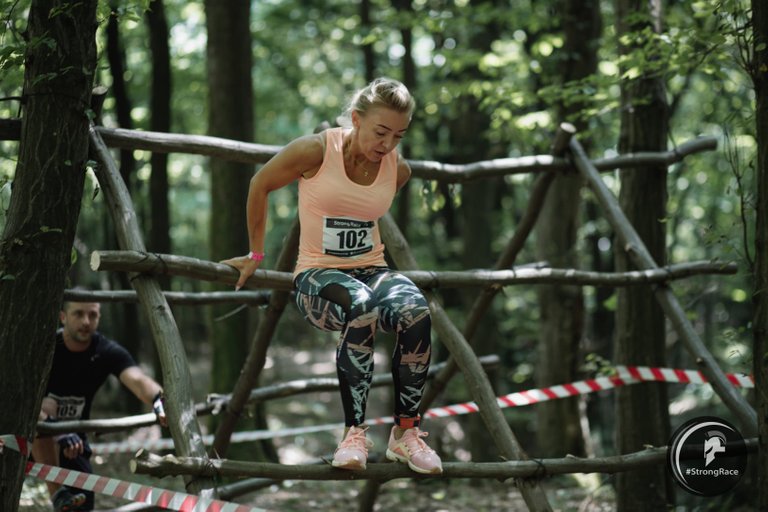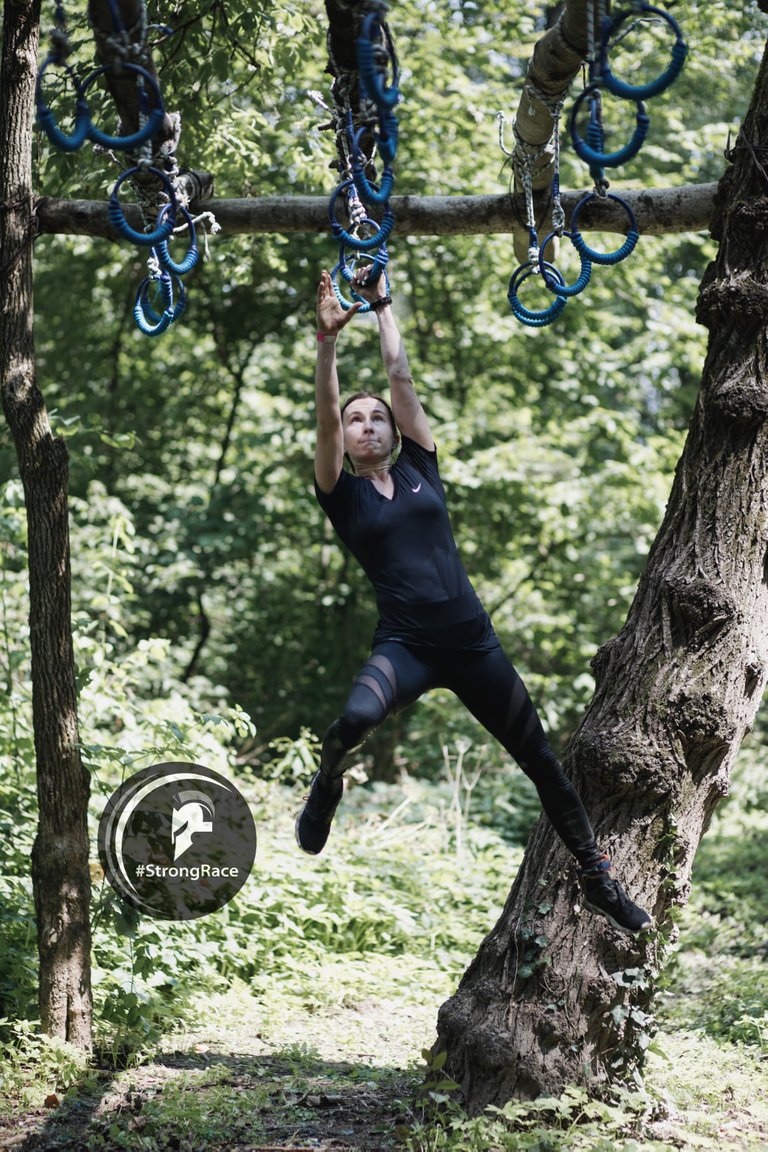 After arriving in Vynohradar, I went in the direction of the starting town of the race "Strong Race", which was located on a meadow near the tract Vynnychka with a view of Montenegro. Therefore, as soon as I got to the starting town, I immediately started looking for a place to register to get my starting number, and at the same time to re-register for the distance of 7 kilometers, which I still had time for, as it started at 13:20.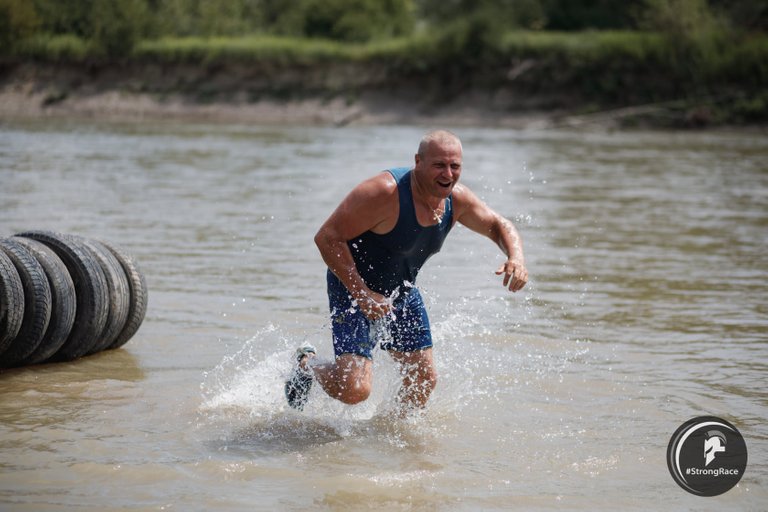 Well, after the start of the start, the participants went to a meeting of running adventures at 13:20. If running in ordinary terrain is a common thing for me, overcoming various obstacles was quite unusual and interesting. And this made the distance of 7 kilometers more interesting, although there was really no great desire to run, so the distance was overcome more at a free (running - walking) pace. Still, in this case, I was more interested in obstacles, not running.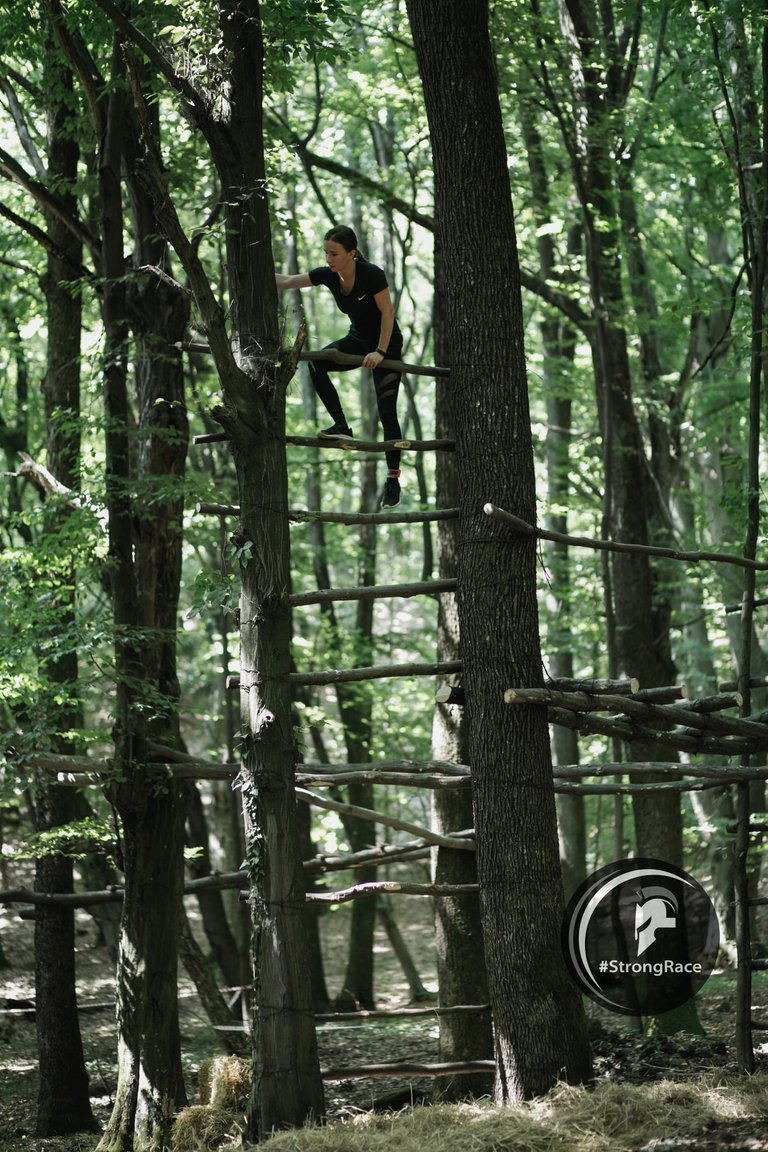 The first two miles of the route passed mainly through the forest, where participants were expected to test such as throwing a spear, climbing various ladders, overturning, carrying bags and logs, and a handrail. If I had no problems with lasagna and different wearing, I decided to make 15 burpees instead of a handgun. The second part of the route was more interesting, as it mainly passed along the banks of the Tisza River with beautiful landscapes, and students were expected to face many water obstacles, such as overcoming various fords, running on a water raft, moving a canister on water, thorns and pulling a wheel.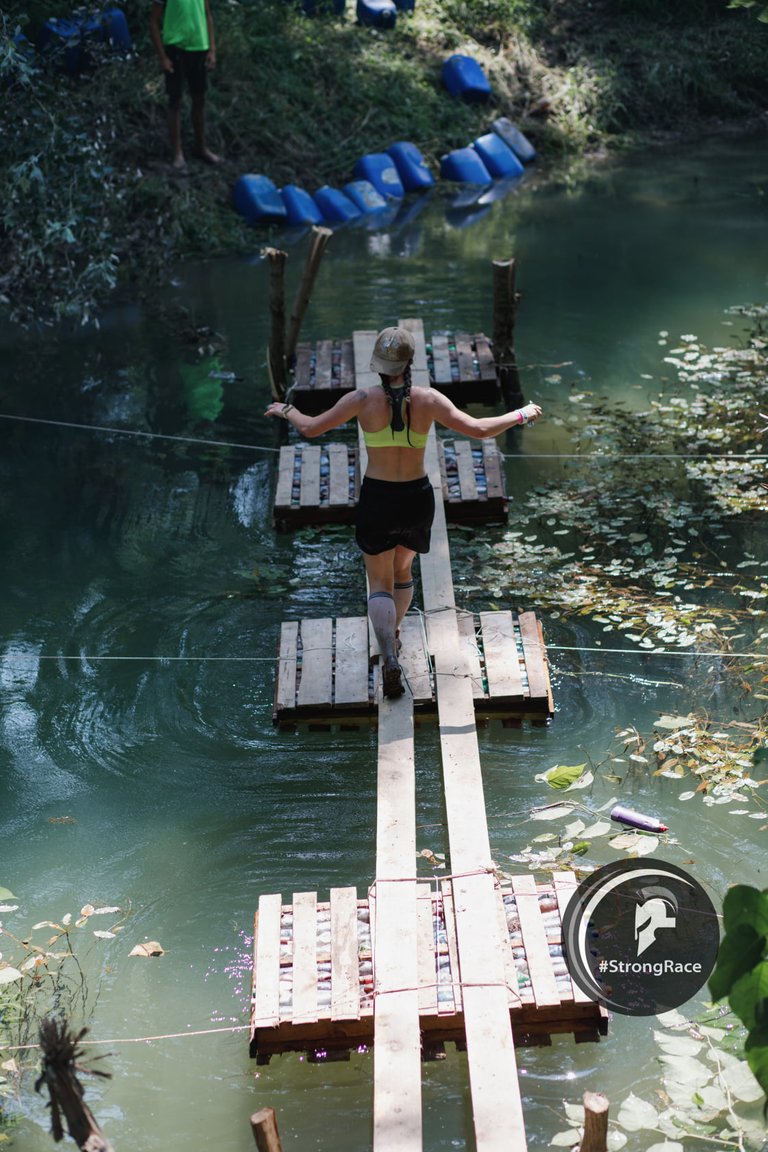 At the last leg of the race for the participants, the organizers prepared such obstacles as a wall, a handrail, a rope, wheel tilting. After which it was necessary to climb a small climb behind which was the finish and a delicious bograch.
Impression
My first acquaintance with hurdles, which took place while participating in the "Strong Race" left a mostly positive impression. As for a person who ran such a format for the first time, the obstacles were quite interesting, and most importantly you could clearly see what to prepare for and what to prepare for the first time if you want to take part in more top similar races, such like "Spartan Race" or "Dyka Gonka". Along the route, it was completely marked and at each obstacle, volunteers were waiting for the participants, who told how to overcome this or that obstacle. The organization of the race turned out to be quite good for a small regional race. As for the negative, it is mainly due to information about the race, namely their rules (there are people who read them), namely the point where the order of the starts is described, so it especially does not change from start to start (top distance and decrease). Because of course it's good that they were announced 6 days before the competition and their order is changed, but what to do when the rules go one time and immediately after registration a ticket is bought for him, and then the bam and the order of starts changes.

Thank you for reading, I hope you found it interesting.
If you have any thoughts or opinions on this article then I'd love to see your comments.
Check out my website for more of my work.
---
---