My Hive Presentation | Mi presentación en Hive

Hace 14 años en un pueblo llamado Normal, ubicado al sur de Chicago, llegué a este mundo.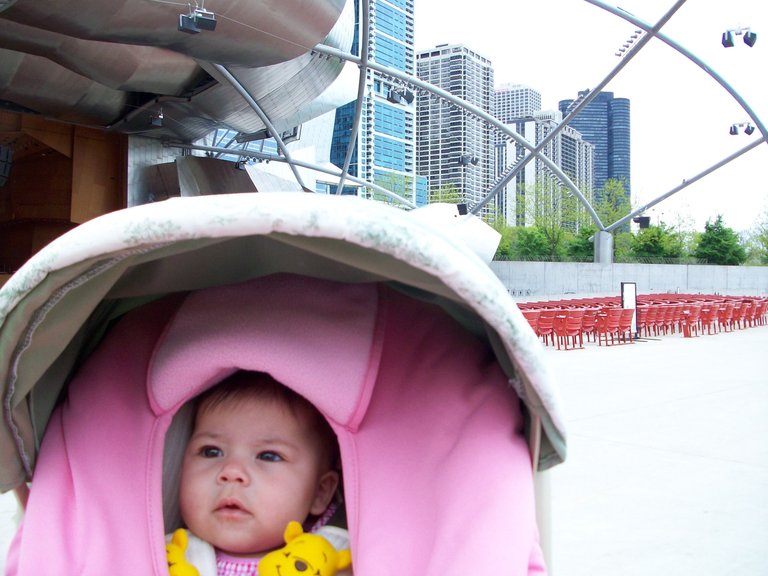 Me cuentan mis padres que mi hermana mayor, @imabby17, escogió mi nombre. Según ella, era el nombre más hermoso que existía en el mundo y de seguro estarán pensando que es un nombre moderno y divertido, pero no… Me llamo Anna Emilia, y aclaro, mi hermana tenía solo 5 años cuando escogió mi nombre.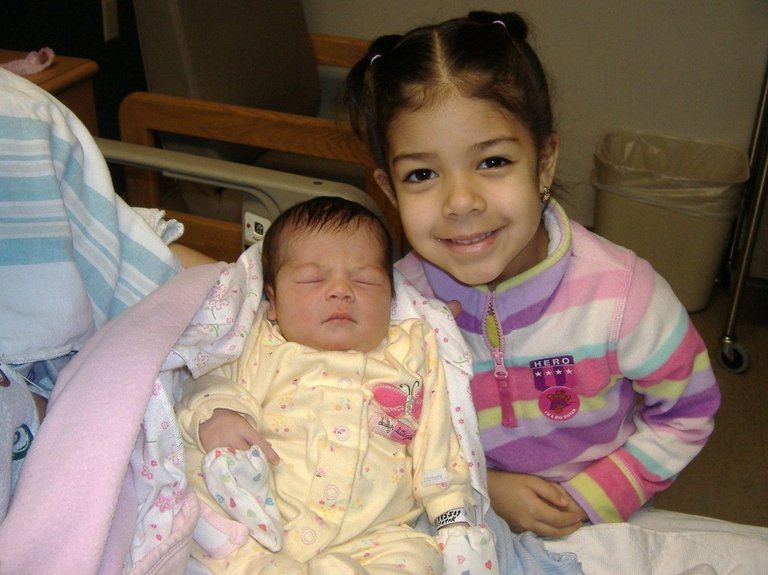 Hola, comunidad de Hive. Finalmente estoy aquí. Soy la más pequeña de 3 hermanos y la última en unirme a la familia Hive gracias a mi papi, @hlezama, mi hermana @imabby17 y mi tía @zupasteleria que me ayudaron para crear mi cuenta.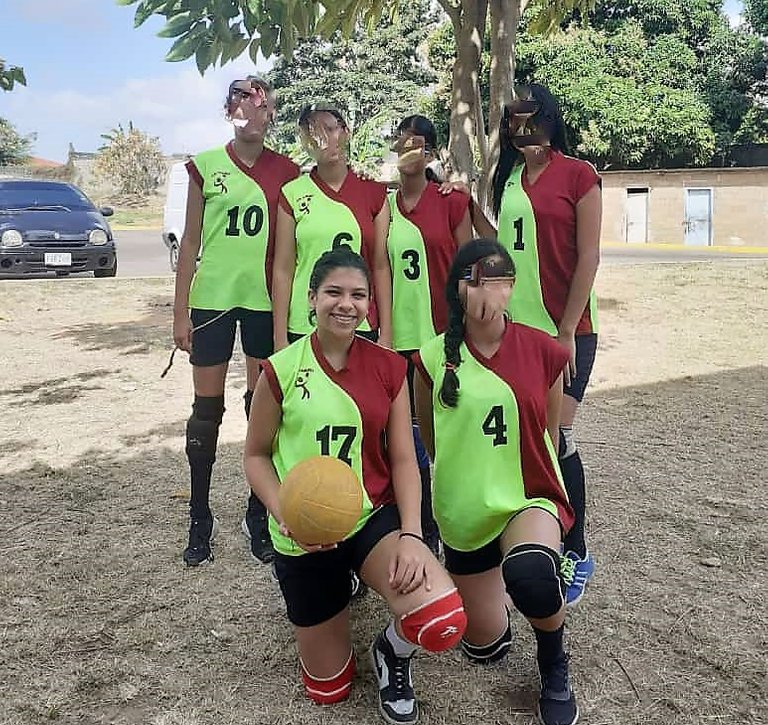 Como les mencioné en mi introducción, soy Americana de nacimiento pero Venezolana de corazón, amante del deporte en equipo, juego basketbol, futbol, voleibol, y todos aquellos deportes que los médicos me prohibieron practicar por mi condición de salud. Qué tengo? No lo sé! Los doctores que me han evaluado hasta ahora no logran encontrar la causa de mi enfermedad. Cuando plantean una hipótesis, los resultados de los exámenes echan por tierra la teoría. Mientras, me ha tocado aprender a tolerar y vivir con los dolores que en ocasiones me imposibilitan moverme.
A veces pienso que una anciana de 80 años habita en mi cuerpo adolescente de 14, pero trato que esto no me limite y procuro hacer mi vida lo más normal posible.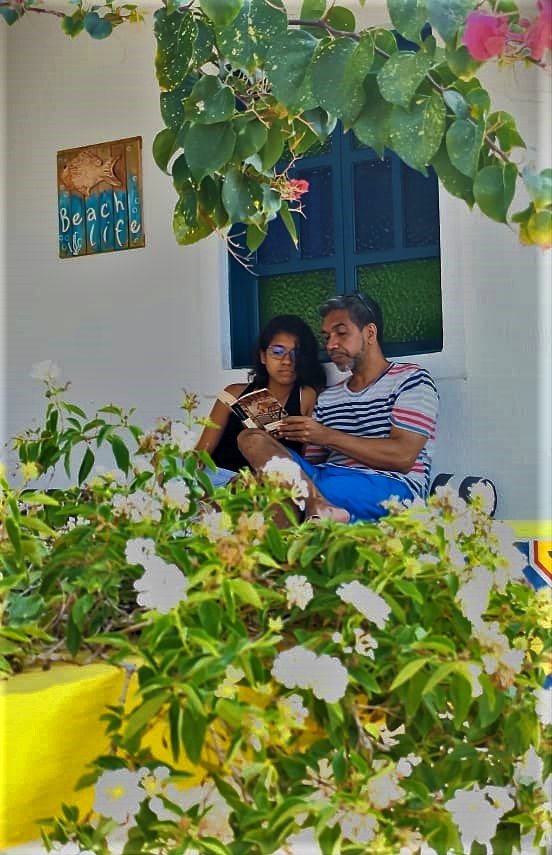 Como hija de un profesor de literatura infantil americana, me encanta leer, solo que no siempre coincidimos con los gustos ni autores, pero ese será un tema de otra publicación.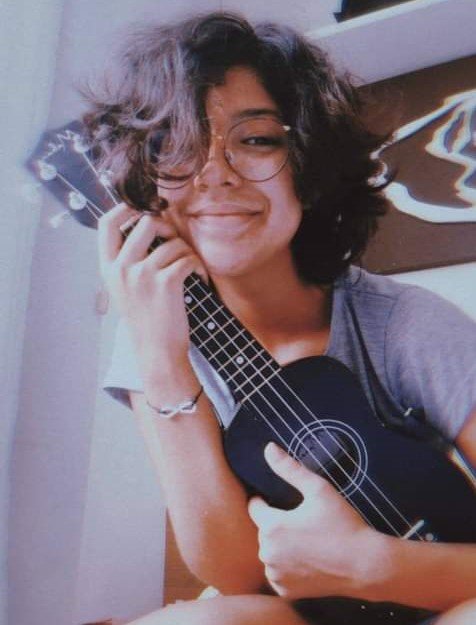 Amo tocar guitarra, aunque soy una principiante en este arte. Trato de seguir aprendiendo con ayuda de mi hermana @abbi17.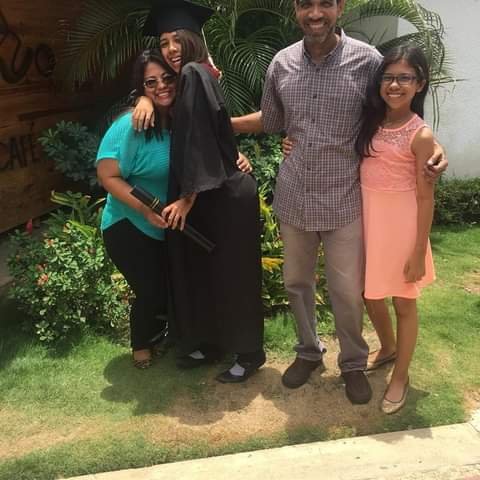 Actualmente vivo sola con mi mamá en una ciudad al sur de Venezuela llamada Puerto Ordaz, mis padres se divorciaron cuando tenía 2 años de edad. A pesar de tener que vivir esta experiencia a temprana edad y desear pasar más tiempo con papá, mi relación con él y su familia es muy buena.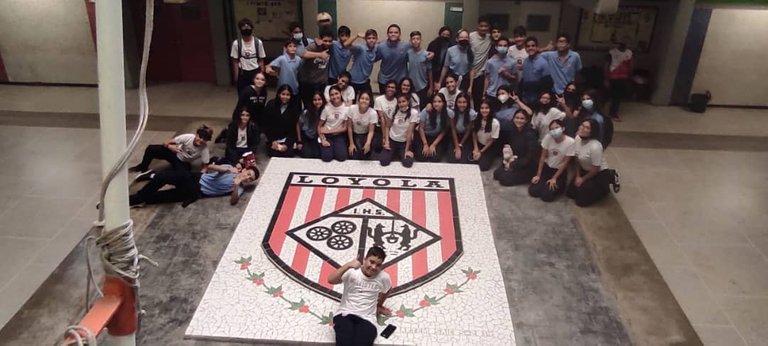 Soy estudiante de 3er año en el colegio Loyola Gumilla. Terminé estudiando ahí por una hermosa serendipia. Pero eso también lo contaré en otro post, junto con algunas anécdotas.
A pesar de tener 14 años, siento que mi vida ha sido muy larga. He vivido muchas cosas, muchas aventuras; he visitado algunos lugares y conocido a varias personas; he disfrutado lo bueno y lo malo porque me han permitido ser yo, y me trajeron hasta aquí, donde les puedo contar a todos ustedes un poco de mi loca vida y espero que puedan disfrutarlo conmigo.
En este blog compartiré (con la guía y supervisión de mis padres) algo de eso con ustedes.
Gracias por visitar mi blog.

Finally, I'm a Hiver!
14 years ago, in a town called Normal, located south of Chicago, I came into this world. My parents tell me that my older sister @imabby17 chose my name. According to her, it was the most beautiful name in the world. Probably, you are thinking mine is a modern and fun name, but no… My name is Anna Emilia, and just for the records, my sister was only 5 years old when she chose my name.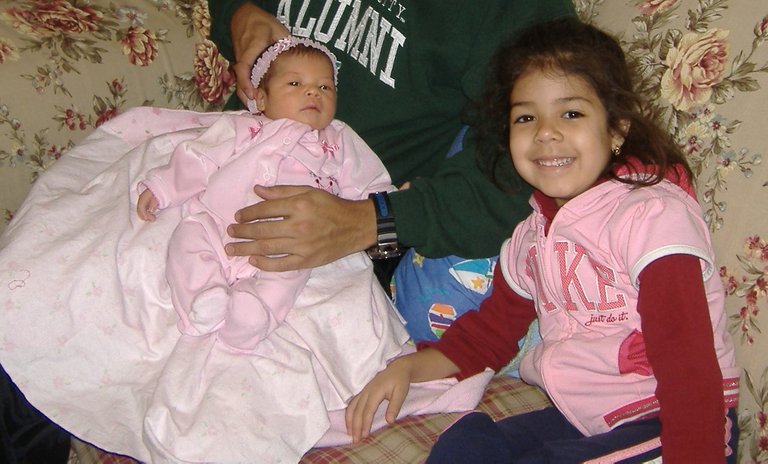 Hello Hive community. I'm finally here. I am the youngest of 3 siblings and the last to join the Hive family thanks to my daddy, @hlezama, my sister @imabby17 and my aunt @zupasteleria who helped me create my account.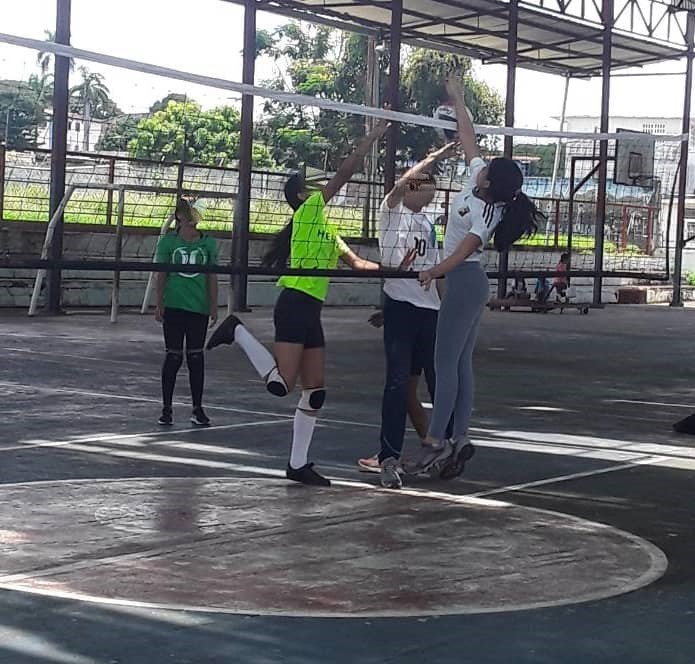 As I mention in my introduction, I´m American by birth, but Venezuelan by heart. I love team sports. I play Basketball, Soccer, Volleyball, and all those sports that the doctors forbade me to practice because of my health condition. What's wrong with me? I don't know! The doctors who have evaluated me until now, can't find the cause of my illness. When they finally have a hypothesis, the results of the tests demolish the theory. In the meanwhile, I have had to learn to tolerate and live with the pain that sometimes makes it impossible for me to move.
Sometimes, I think an 80-year-old-lady lives in my 14-year-old body, but I try not to let this stop me, and I try to live my life as normal as it can be.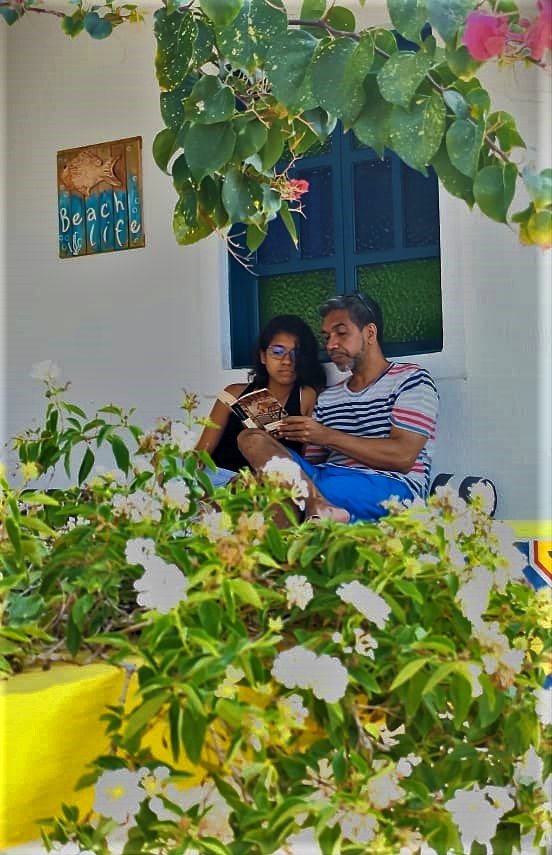 Being the daughter of an American´s children literature teacher, I love reading. We just don´t always agree about the same tastes or authors, but that will be a story for another post.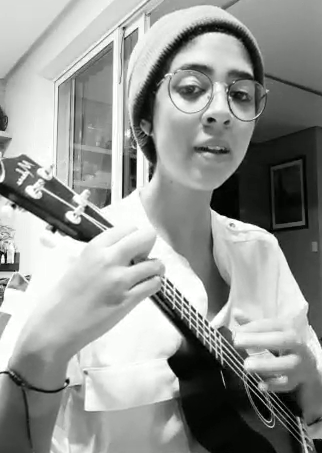 I love to play guitar, although I'm a beginner in this art. I try to get better with my sister´s help.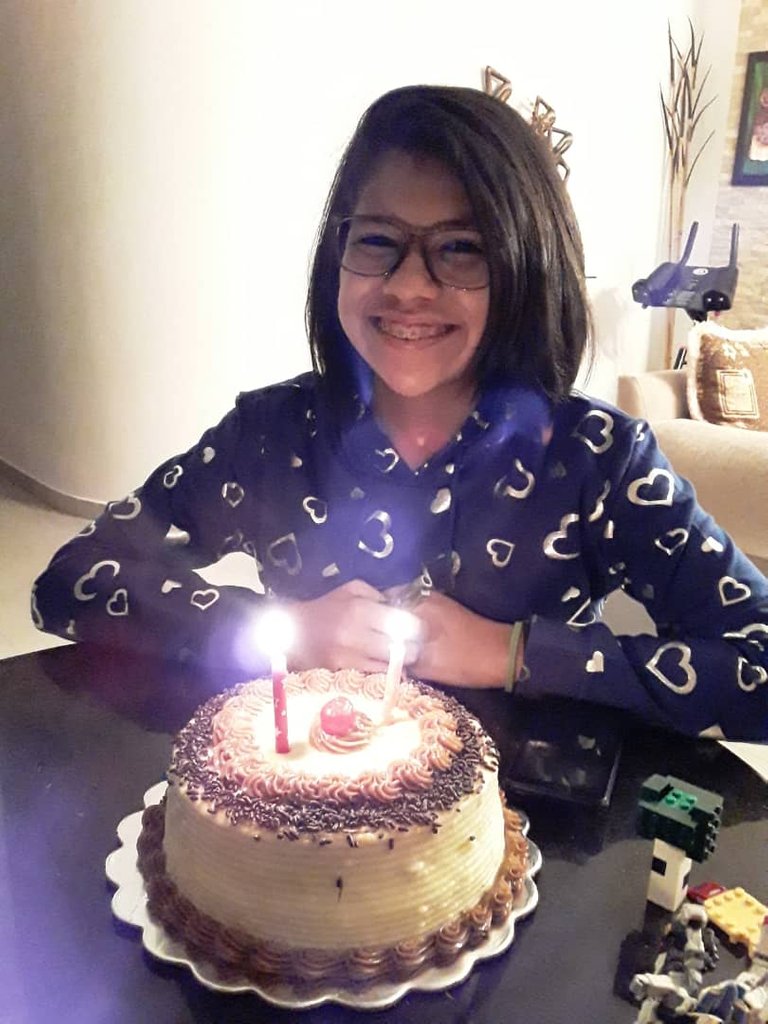 Currently I live just with my mom in a city called Puerto Ordaz, located south of Venezuela. My parents got divorced when I was 2 years old, and despite having to live this experience at an early age and wishing to spend more time with my dad, my relation with him and his family is really good.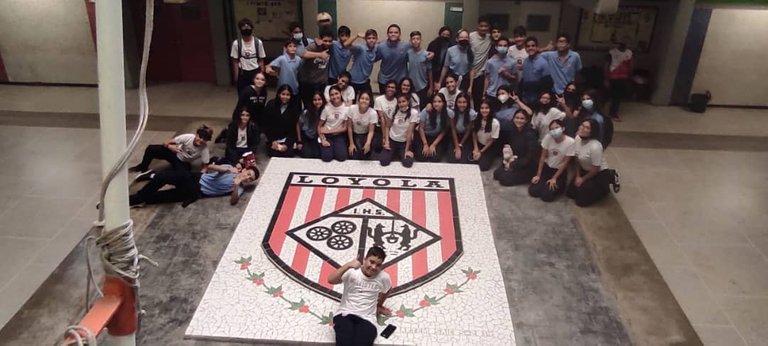 I will be studying 9th year or grade at Loyola Gumilla School. I ended up studying there for a beautiful serendipity. But I'll tell you about that in another post too, with some anecdotes.
Despite being 14 years old, I feel that my life have been very long. I have lived many things, many adventures. I have visited many places and met too many people. I´ve enjoyed the good things and the bad things, because they allowed me be me. All this has brought me here, where I can (with the guidance and supervision of my parents) tell those of you who visit my blog a little bit of my crazy life and I hope you can enjoy it with me.
Thanks for visiting my blog
---
---