[ESP-ENG] AC Milan casi consigue triunfar frente al Atlético de Madrid // AC Milan almost triumphed against Atlético de Madrid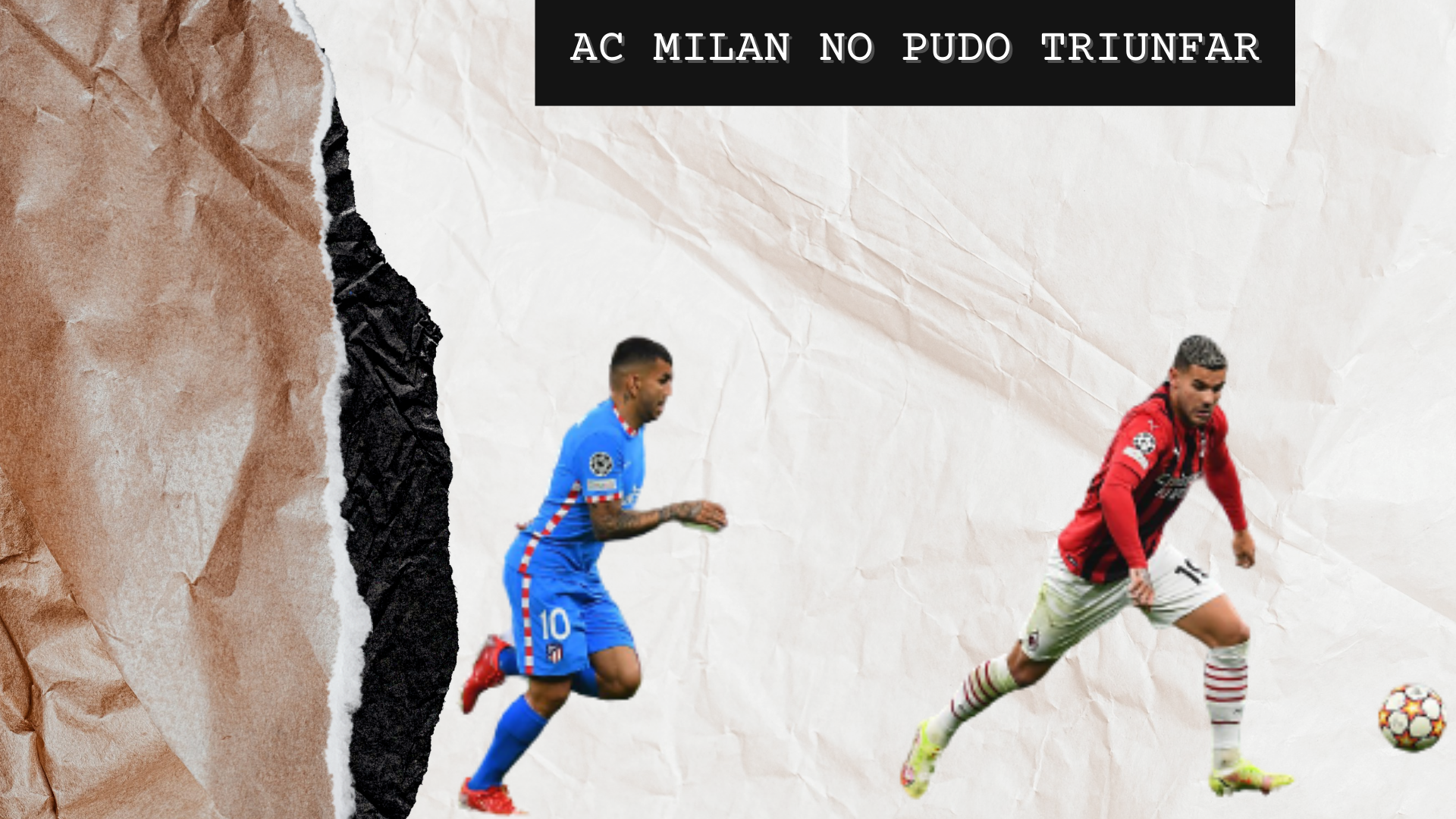 Fuente: Twitter. Edición desde canva


Ayer Martes 28 de Septiembre del año en curso, se llevo a cabo la segunda jornada de la UEFA Champions League, en donde el Associazione Calcio Milan de Italia recibía como local en el Estadio Giuseppe Meazza al Club Atlético de Madrid de España, en un partido correspondiente al Grupo B, el cual empezó a las 3:00 de la tarde (hora venezolana).
De igual manera, el árbitro principal de este cotejo seria el Turco, Cüneyt Çakır de 44 años de edad.
¿Qué sucedió en los primeros 19' minutos?
Durante los 19' minutos de la primera etapa, se vivió un partido de ida y vuelta en las dos aéreas, con más posesión del balón para el conjunto visitante y con más profundidad en el ataque para los locales, quienes no pudieron aprovechar las ocasiones claras tanto de Brahim Díaz y Ante Rebić.
Además, Franck Kessié, seria amonestado en la fracción 15' con tarjeta amarilla, colocando en peligro su continuidad en el compromiso.
AC Milan no fue eficaz: ¡Análisis!
Desde mi apreciación, vi a un elenco Rojinegro inseguro al momento de atacar de contraataque. Tal vez, le falto más seguridad en los últimos pases y una visión de juego para ubicar al compañero mejor posicionado en estos 19' minutos del primer tiempo.
Aparte, note una buena defensa y una excelente comunicación entre la línea de cuatro defensores.
Yesterday, Tuesday, September 28 of this year, the second day of the UEFA Champions League took place, where Associazione Calcio Milan of Italy hosted Club Atlético de Madrid of Spain at the Giuseppe Meazza Stadium, in a match corresponding to Group B, which started at 3:00 p.m. (Venezuelan time).
Likewise, the main referee for this match will be the 44-year-old Turkish referee, Cüneyt Çakır.
What happened in the first 19' minutes?
During the first 19 minutes of the first half, it was a back-and-forth match in both areas, with more ball possession for the visitors and more depth in attack for the home side, who were unable to take advantage of clear chances from Brahim Díaz and Ante Rebić.
In addition, Franck Kessié, would be cautioned in the 15th minute with a yellow card, putting in danger his continuity in the match.
AC Milan was not effective: Analysis!
From my point of view, I saw a Rojinegro team insecure when attacking on counterattack. Perhaps, they lacked more security in the last passes and a vision to place the best positioned teammate in these 19' minutes of the first half.
Besides, I noticed a good defense and an excellent communication between the line of four defenders.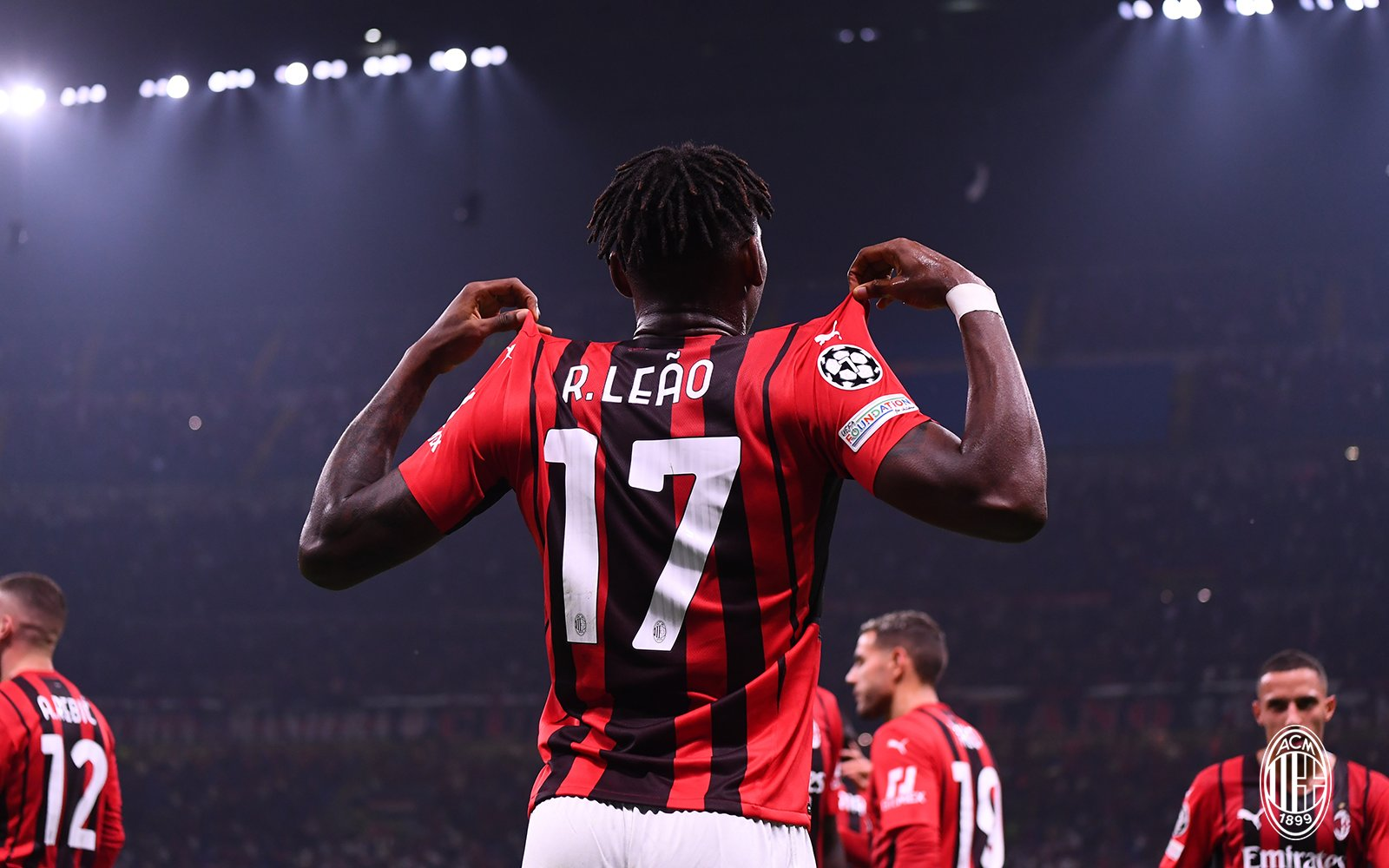 Fuente: Twitter


Termina la primera etapa con ventaja para el AC Milan
Luego de varios intentos al arco de Jan Oblak, el cuadro Rossonero lograría abrir el marcador al minuto 20' con el gol del Portugués de 22 años de edad, Rafael Leão, este último saco un disparo en el área chica que batió la humanidad del guardameta visitante.
Nueve minutos después, el Marfileño Franck Kessié seria expulsado del compromiso, tras propinarle una dura falta al jugador Marcos Llorente en el mediocampo. De esta forma, Stefano Pioli, saco de la cancha a Ante Rebić para darle ingresó al volante 5, Sandro Tonali, con el fin de buscar más respaldo en esa zona tan delicada del campo.
Finalmente, los primeros 45' minutos terminaban y los locales se iban al camerino con 10 jugadores.
No fue fácil: ¡Análisis!
Desde mi análisis, puedo destacar la buena labor defensiva del cuadro local durante los 30' minutos del primer tiempo.
Aunque, después se vio a un equipo con poco volumen en ataque, tras la expulsión de Kessié.
Lo que si es cierto, es que pudo contener los ataques de los jugadores Colchoneros en el termino de este choque electrizante.
End of the first stage with AC Milan in the lead
After several attempts on Jan Oblak's goal, the Rossonero team managed to open the scoreboard at minute 20' with a goal by the 22-year-old Portuguese player, Rafael Leão, who took a shot in the small area that beat the visiting goalkeeper.
Nine minutes later, Ivorian Franck Kessié was sent off after a hard foul on Marcos Llorente in the midfield. Stefano Pioli then took Ante Rebić off the field to bring on midfielder 5, Sandro Tonali, in order to find more support in that delicate area of the field.
Finally, the first 45' minutes came to an end and the home side went to the dressing room with 10 players.
It wasn't easy: Analysis!
From my analysis, I can highlight the good defensive work of the home team during the first 30 minutes of the first half.
However, after the expulsion of Kessié, the team's attack was lacking in volume.
What is certain, however, is that they were able to contain the attacks of the Colchoneros players at the end of this electrifying match.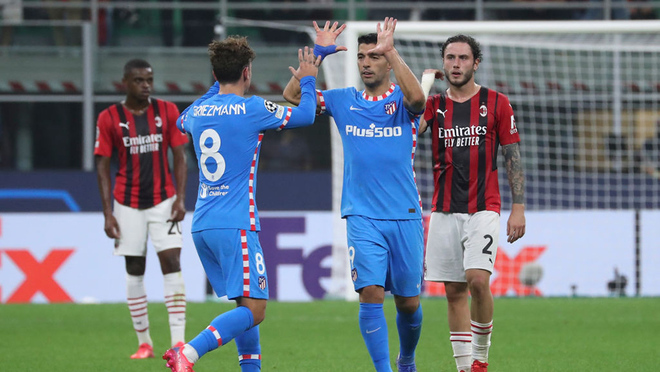 Fuente: MARCA Claro USA


Los cambios al Club Atlético de Madrid le dieron claridad
El segundo tiempo empezaría con un equipo visitante volcado al ataque y en busca de igualar el marcador a como de lugar ante una defensa solida y que no le quedo de otra que reventar los balones a cualquier parte del campo.
Los cambios que realizo el entrenador Rojiblanco, Diego Simeone, ayudaron mucho en el funcionamiento del equipo. Futbolistas como João Félix (40'), Renan Lodi, Rodrigo De Paul, Antoine Griezmann y Thomas Lemar, fueron de suma importancia en una segunda etapa de total infarto en los últimos minutos.
¿Y qué sucedería en los últimos minutos?
Con un equipo cansado y resignado a defender en la recta final del encuentro, los visitantes conseguirían empatar las acciones al minuto 84', tras la excelente asistencia de cabeza del lateral izquierdo Renan Lodi, quien ve sólo al Francés Antoine Griezmann, para que este último termine definiendo en carrera con su pierna izquierda.
Posteriormente, en la fracción 90+7' el delantero Uruguayo Luis Suárez colocaría el 2-1 desde un penalti cuestionado y que tuvo que pasar por el árbitro asistente de vídeo (VAR).
¿Qué puedo analizar de este encuentro?
Antes de la expulsión de Franck Kessié, los locales estaban jugando muy bien y sus ataques ocasionaban peligro. Luego de la expulsión del mediocampista Kessié, todo cambio y el deber seria defender las embestidas de los del Cholo Simeone, quienes arrinconaron a una defensa solvente y con buena comunicación.
Me gusto como se comporto el mediocampo en el segundo tiempo. Fue difícil robar un balón en ese sector de la cancha.
Igualmente, es indispensable destacar que algunos futbolistas tienen su primera experiencia en una competición como esta. Tal vez, le falto más experiencia para cerrar este juego.
En la jornada tres, el Associazione Calcio Milan, estará midiendo fuerzas ante el Fútbol Club Oporto.
The changes to Club Atlético de Madrid gave clarity to the club
The second half started with the visiting team going on the attack and looking to equalize the score at all costs against a solid defense that had no other option but to burst the balls to any part of the field.
The changes made by the Rojiblanco coach, Diego Simeone, helped a lot in the team's performance. Players like João Félix (40'), Renan Lodi, Rodrigo De Paul, Antoine Griezmann and Thomas Lemar, were of paramount importance in a second period of total infarction in the final minutes.
And what would happen in the final minutes?
With a tired team resigned to defend in the final stretch of the match, the visitors would manage to tie the actions at the 84th minute, after an excellent header from left back Renan Lodi, who sees only Frenchman Antoine Griezmann, so that the latter ends up defending with his left foot.
Subsequently, in the 90+7' fraction, Uruguayan striker Luis Suarez would place the 2-1 from a questionable penalty that had to go through the video assistant referee (VAR).
What can I analyze from this match?
Before Franck Kessié's sending off, the home side was playing very well and their attacks were causing danger. After the expulsion of the midfielder Kessié, everything changed and the duty was to defend the onslaught of Cholo Simeone's team, who cornered a solid defense with good communication.
I liked how the midfield behaved in the second half. It was difficult to steal a ball in that sector of the field.
It is also important to note that some players have their first experience in a competition like this. Perhaps, they lacked more experience to close this game.
On matchday three, Associazione Calcio Milan will be measuring forces against Futbol Club Porto.
---
¿Cómo evalúas el desempeño del AC Milan en este partido?

⚽

How do you evaluate AC Milan's performance in this match?
---
---