[ESP-ENG] Monagas SC va por su segunda victoria en el Hexagonal A // Monagas SC goes for its second victory in Hexagonal A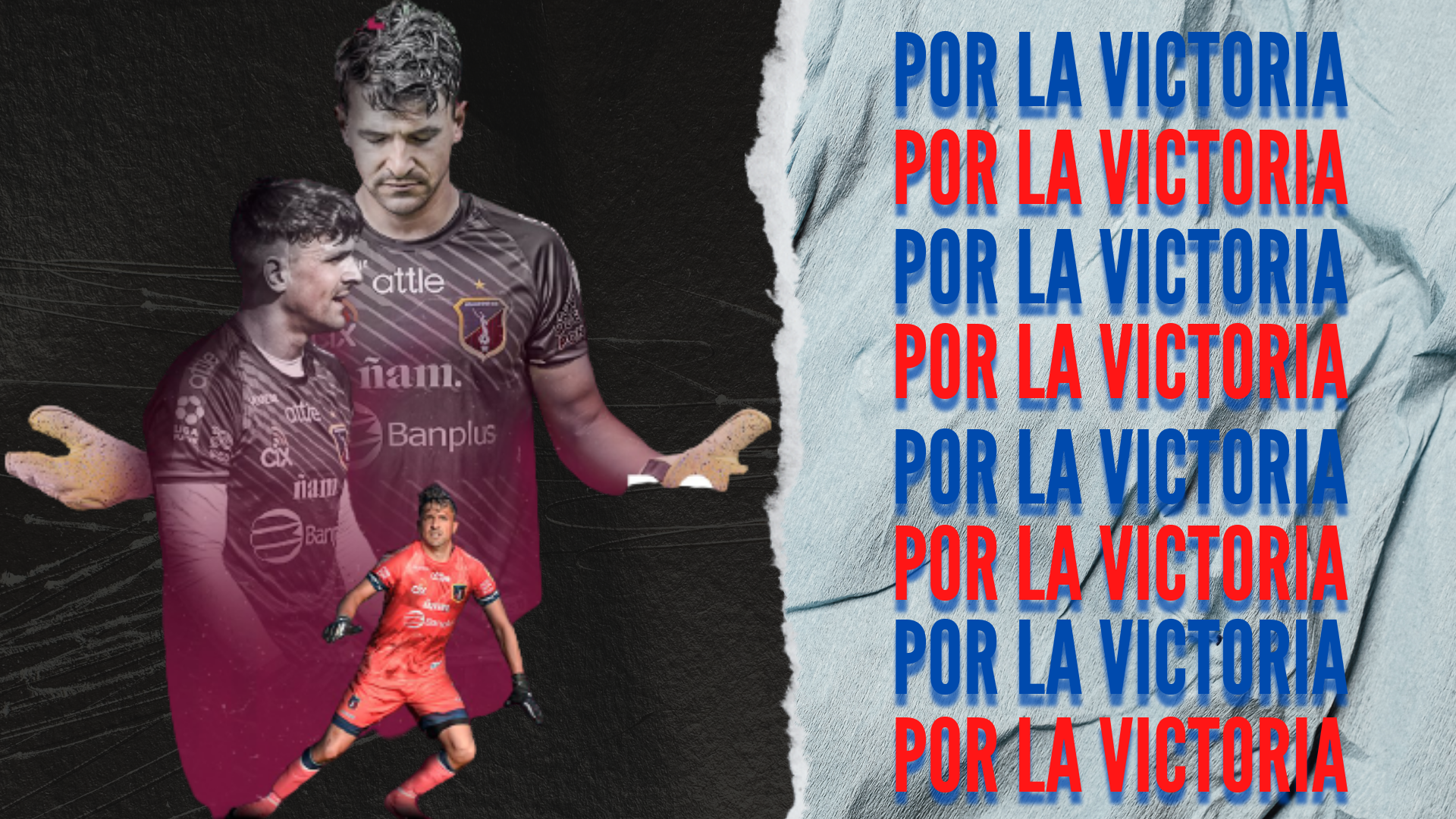 Fuente: Twitter. Edición desde canva


Con balance de una derrota y una victoria en dos jornadas de la Fase Final A de la primera división del Fútbol Profesional Venezolano, el Monagas Sport Club afronta este encuentro por la fecha tres con el mayor compromiso posible, ya que se estará midiendo el día de hoy contra Estudiantes de Mérida Fútbol Club, en el recinto deportivo del Metropolitano de Mérida, a partir de las 3:00 de la tarde (hora venezolana).
Este encuentro de alto calibre en cuanto a los jugadores de cada equipo, será comandado por el árbitro principal Yender Herrera, de Aragua.
Ahora, ¿qué debe hacer el cuadro oriental para sacar un buen resultado?
Los dirigidos por Jhonny Ferreira no la tienen fácil que digamos, debido a que el cuadro académico es un equipo solvente en defensa y muy bien compacto al momento de atacar.
Aunque, como todo club tiene su punto débil, el cual es que son frágil al momento de defender las jugadas de tiro de esquina. Esto, lo tiene que aprovechar el elenco de Maturín con Grenddy Perozo y Rubén Ramírez, dos zagueros centrales que demostraron su capacidad en el juego aéreo durante la temporada regular, en donde terminaron en la segunda posición del Grupo Oriental.
Los Guerreros del Guarapiche deben de tratar de no perder balones en el mediocampo, para que la defensa no quede mal parada en el retroceso en esa habitual línea de 5 defensores con la que viene jugando el conjunto Monaguense.
De igual manera, es necesario cuidar y marcar bien al defensor académico, William Díaz, quien viene de anotar de cabeza en la igualdad a un gol contra el Caracas Fútbol Club.
¿Qué puedo analizar de esta previa?
En cuanto a mi análisis deportivo, puedo decirles que ambos equipos tienen buenos elementos en cancha. El despliegue de cada uno de ellos, será vital y de suma importancia en los 90' minutos de mucho ida y vuelta.
Leonel Vielma, director técnico de Estudiantes de Mérida Fútbol Club, sabe que puede sacar un buen resultado, pero entiende que debe ser precavido y respetar al rival, quien cuenta con el goleador Juan Carlos Ortiz, este último, viene de batir las redes frente al Club Deportivo Lara, en el Estadio Monumental de Maturín.
With a balance of one defeat and one victory in two rounds of the Final Phase A of the first division of Venezuelan Professional Soccer, Monagas Sport Club faces this match for date three with the greatest possible commitment, as it will be measuring itself today against Estudiantes de Mérida Fútbol Club, at the Metropolitano de Mérida sports venue, starting at 3:00 in the afternoon (Venezuelan time).
This high caliber match regarding the players of each team, will be commanded by the main referee Yender Herrera, from Aragua.
Now, what must the Eastern team do to get a good result?
The team coached by Jhonny Ferreira does not have it easy, because the academic team is a solid team in defense and very compact when attacking.
However, like every club, they have their weak point, which is that they are fragile when defending corner kicks. The Maturín team must take advantage of this with Grenddy Perozo and Rubén Ramírez, two central defenders who demonstrated their ability in the air during the regular season, where they finished second in the Eastern Group.
The Guerreros del Guarapiche must try not to lose balls in the midfield, so that the defense is not badly stopped in the back line in that usual line of 5 defenders with which the Monaguense team has been playing.
Likewise, it is necessary to take care and mark well the academic defender, William Diaz, who has just scored a header in the one-goal draw against Caracas Fútbol Club.
What can I analyze from this preview?
As for my sporting analysis, I can tell you that both teams have good elements on the field. The deployment of each of them, will be vital and of utmost importance in the 90' minutes of a lot of back and forth.
Leonel Vielma, coach of Estudiantes de Mérida Fútbol Club, knows that he can get a good result, but he understands that he must be cautious and respect the rival, who counts with the goal scorer Juan Carlos Ortiz, the latter, who comes from beating the net against Club Deportivo Lara, at the Monumental Stadium of Maturín.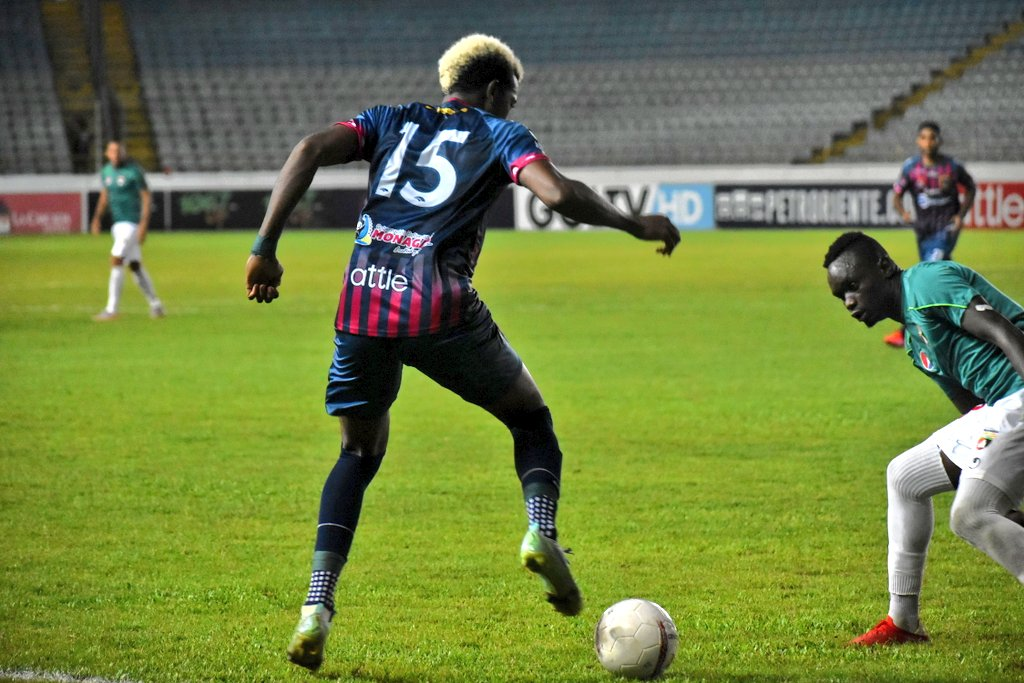 Fuente: Twitter


El hombre gol del Monagas Sport Club
La temporada 2021 de Juan Carlos Ortiz hasta ahora ha sido excepcional en cuanto a goles y al rendimiento que se le ha visto al ex jugador de Trujillanos Fútbol Club.
Ortiz, acumula 14 dianas en lo que va de torneo, empatando en la tabla de goleadores al delantero Avileño, Samson Akinyoola.
Digo que es el hombre gol, porque es el futbolista que más lo intenta y él que tiene las de ganar en el uno contra uno. Además, es gratificante ver a un jugador tan rápido y eficaz en nuestra Liga.
¿Qué se puede analizar de este jugadorazo?
Pienso, que si le dejan espacio a este jugador en algunos sectores de la cancha podrá ser determinante. Supongo que Estudiantes de Mérida Fútbol Club ya habrá estudiado a Ortiz, para así poder neutralizarlo durante los 90' minutos.
Por otro lado, Monagas Sport Club, debe jugar de manera colectiva y ser paciente en busca de la anotación, es decir, no desesperarse.
En cuanto a la alineación, creo firmemente que Ferreira saldrá con el mismo once que enfrento al Club Deportivo Lara, manteniendo la línea de cinco defensores.
Monagas Sport Club's Goal Man
The 2021 season of Juan Carlos Ortiz so far has been exceptional in terms of goals and performance seen from the former Trujillanos Fútbol Club player.
Ortiz, accumulates 14 goals so far in the tournament, tying him in the scoring chart with Avileño striker, Samson Akinyoola.
I say he is the goal man, because he is the player who tries the most and the one who has the most to gain in the one-on-one. Besides, it is gratifying to see such a fast and efficient player in our league.
What can we analyze about this great player?
I think, if they leave space to this player in some sectors of the field he can be decisive. I suppose that Estudiantes de Mérida Fútbol Club will have already studied Ortiz, in order to neutralize him during the 90' minutes.
On the other hand, Monagas Sport Club must play collectively and be patient in search of a goal, that is to say, not to get desperate.
As for the lineup, I firmly believe that Ferreira will start with the same eleven that faced Club Deportivo Lara, keeping the line of five defenders.
---
¿Cuál será el resultado de este partido?

⚽

What will be the outcome of this match?
---
---