[ESP-ENG] Una derrota dolorosa que invita al elenco oriental a corregir // A painful defeat that invites the eastern team to make corrections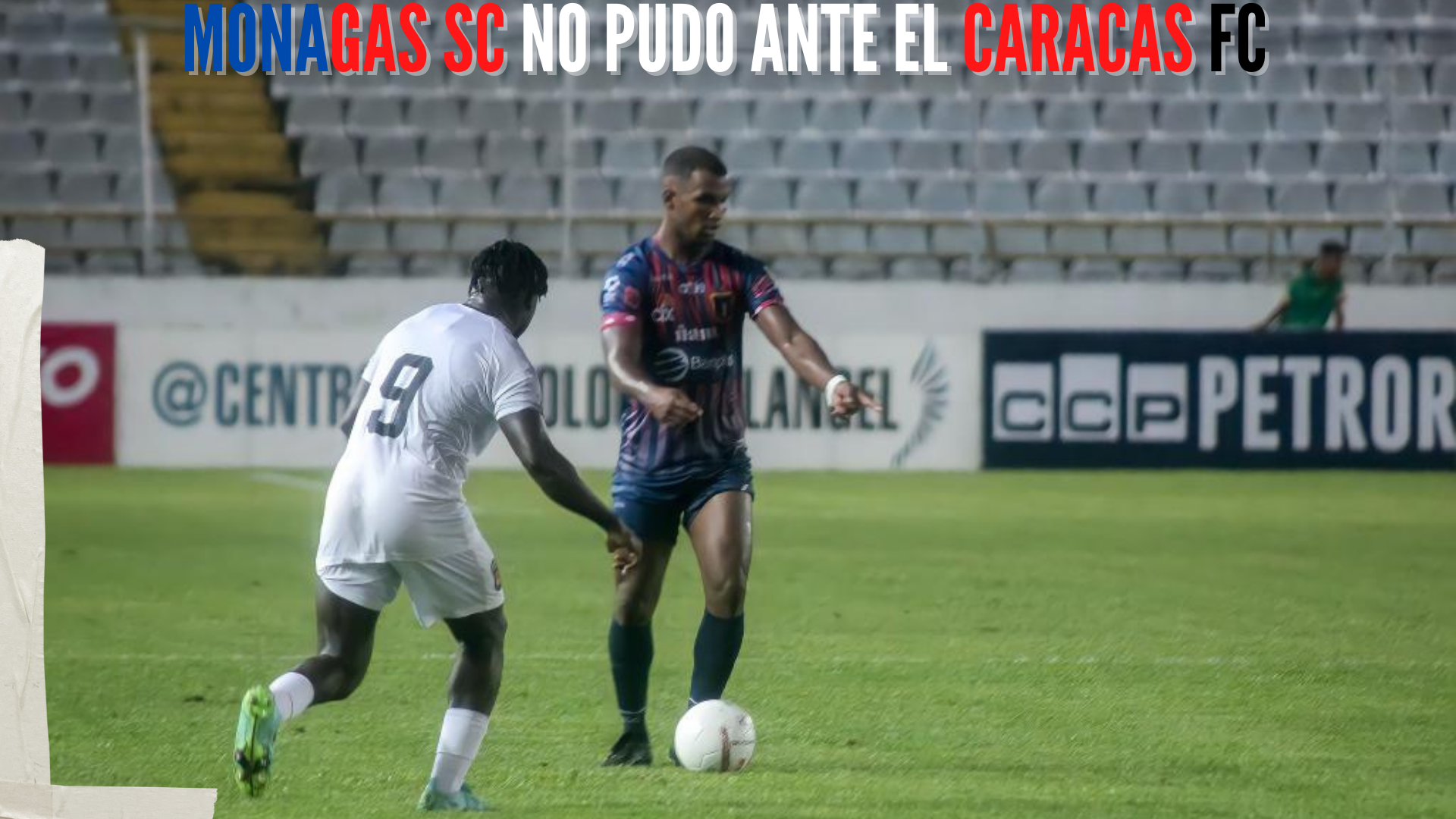 Fuente: Twitter. Edición desde canva


El pasado Viernes 08 de Octubre del presente año, se llevó a cabo la jornada 26 de la primera división del Fútbol Profesional Venezolano, en donde Monagas Sport Club recibió en el Estadio Monumental de Maturín la visita del Caracas Fútbol Club.
Destacar que, el encuentro comenzó a las 8:30 de la noche (hora venezolana).
A pesar de la caída, Monagas SC debe corregir
Luego de conocer la victoria del cuadro Avileño por marcador de tres goles a uno frente al elenco azulgrana en la fecha 26, los dirigidos técnicamente por Jhonny Ferreira deberán mejorar y ajustar algunos detalles defensivos que se vieron ante el conjunto capitalino, sobre todo en el retroceso y en las diagonales de los delanteros rivales, quienes constantemente logran hacerle daño a una defensa solvente, pero que se ha visto débil en estas falencias defensivas durante el torneo local.
Y es que, para minimizar lo que estoy diciendo, es importante mencionar que el atacante Beninés Samson Olanrewaju Akinyoola fue un dolor de cabeza en sus reiteradas diagonales a las espaldas de los zagueros centrales azulgranas. Además, se le dio libertad de movimiento a un Richard Celis con excelente visión de juego y una impecable conducción del balón.
Viene el Hexagonal A y no se pueden perder estos juegos - ¡Análisis!
Después de conocer la fecha de la fase final, la ambición y las ganas de transcender siempre estarán en los jugadores azulgrana. Aunque, desde mi apreciación, los futbolistas tienen que estar mentalizados que estos duelos decisivos en el torneo no se puede perder, ya que estaremos enfrentando a clubes con alta capacidad competitiva y que vienen logrando victorias tras victorias en cada uno de sus enfrentamientos.
Uno de los jugadores que me gustaría ver en la zaga Monaguense, es a Rubén Ramírez. No sólo por su lectura de juego y su manera de quitar los balones, sino porque puede cortar esas diagonales que hacen los delanteros. En pocas palabras, es indispensable en el once titular y el entrenador lo tiene a plenitud.
Last Friday, October 8, the 26th day of the first division of Venezuelan Professional Soccer took place, where Monagas Sport Club received the visit of Caracas Fútbol Club at the Estadio Monumental de Maturín.
The match started at 8:30 p.m. (Venezuelan time).
Despite the fall, Monagas SC must correct.
After knowing the victory of the Avileño team by a score of three goals to one against the azulgrana team on the 26th date, the team technically directed by Jhonny Ferreira must improve and adjust some defensive details that were seen against the capital team, especially in the retreat and in the diagonals of the rival forwards, who constantly manage to hurt a solvent defense, but that has been weak in these defensive weaknesses during the local tournament.
And, to minimize what I am saying, it is important to mention that the Beninese attacker Samson Olanrewaju Akinyoola was a headache in his repeated diagonals behind the backs of the Blue and Whites' central defenders. In addition, freedom of movement was given to a Richard Celis with excellent vision and impeccable ball control.
Hexagonal A is coming and you can't miss these games - Analysis!
After knowing the date of the final phase, the ambition and desire to transcend will always be in the azulgrana players. Although, in my opinion, the players have to be aware that these decisive matches in the tournament cannot be lost, since we will be facing clubs with high competitive capacity and that have been achieving victories after victories in each of their matches.
One of the players I would like to see in the Monaguense backline is Rubén Ramírez. Not only because of his reading of the game and his way of taking balls away, but also because he can cut those diagonals that the forwards make. In short, he is indispensable in the starting eleven and the coach has him at full strength.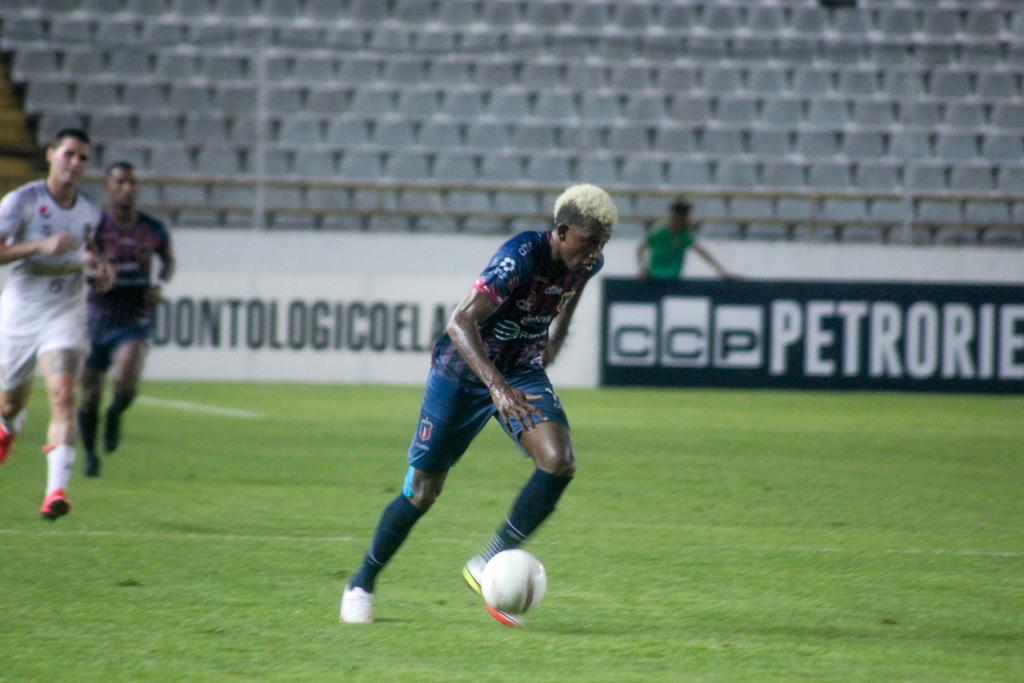 Fuente: Twitter


Jugador importante para los de Maturín
Cuando hablamos de un jugador esencial en la plantilla del Monagas Sport Club, tenemos que hablar sobre el rendimiento y la capacidad goleadora que tiene Juan Carlos Ortiz.
Ortiz, de 28 años de edad, lleva 13 goles en el presente torneo y aportando asistencias en el factor colectivo del equipo. Además, se entiende a la perfección con el ariete Franklin González, quien acumula 10 dianas en lo que va de temporada.
¿Se recuperara?
En la recta final del encuentro contra Los Rojos del Ávila, Juan Carlos Ortiz, recibió una fuerte falta del lateral izquierdo Sandro Notaroberto, dejando con molestias físicas al goleador oriental.
Aún no sabemos cómo sigue Ortiz luego de este pisotón, pero esperemos y este para la fase final. Es un delantero que viene encendido y sus compañeros saben del potencial de él.
¿Qué es lo que viene? - ¡Análisis!
Para esta jornada 27, Monagas Sport Club descansa y regresa para la fecha 28, en donde medirá fuerzas ante Atlético Venezuela en condición de visitante.
Por eso, pienso que contra el club de La Raza Atlética, se deben de mejorar esos errores y aprovechar de darle minutos a jugadores que no han visto acción en el torneo.
Johan Arrieche, para mi, debería ver acción contra Atlético Venezuela. A pesar de disputar pocos encuentros con los Guerreros del Guarapiche en la presente campaña, el ex Mineros de Guayana entiende que debe mostrarse y ganarse un puesto para la fase final del campeonato.
Important player for those of Maturín
When we talk about an essential player in the Monagas Sport Club squad, we have to talk about the performance and scoring capacity that Juan Carlos Ortiz has.
Ortiz, 28 years old, has 13 goals in the current tournament and is contributing assists in the collective factor of the team. In addition, he has a perfect understanding with striker Franklin Gonzalez, who has 10 goals so far this season.
Will he recover?
In the final stretch of the match against Los Rojos del Ávila, Juan Carlos Ortiz, received a strong foul from left back Sandro Notaroberto, leaving the eastern striker with physical discomfort.
We still don't know how Ortiz is doing after this foul, but let's hope he is ready for the final phase. He is a striker who is on fire and his teammates know his potential.
What's next? - Analysis!
For this matchday 27, Monagas Sport Club rests and returns for matchday 28, where they will measure forces against Atlético Venezuela ​as visitors.
Therefore, I think that against the club of La Raza Atlética, they should improve those mistakes and take advantage of giving minutes to players who have not seen action in the tournament.
Johan Arrieche, for me, should see action against Atlético Venezuela. Despite playing few matches with the Guerreros del Guarapiche in the current campaign, the former Mineros de Guayana understands that he must show himself and earn a place for the final phase of the championship.
---
¿Monagas Sport Club mejorara estos detalles defensivos?

⚽

Will Monagas Sport Club improve these defensive details?
---
---