[ESP-ENG] Una victoria más para el Monagas SC // One more victory for Monagas SC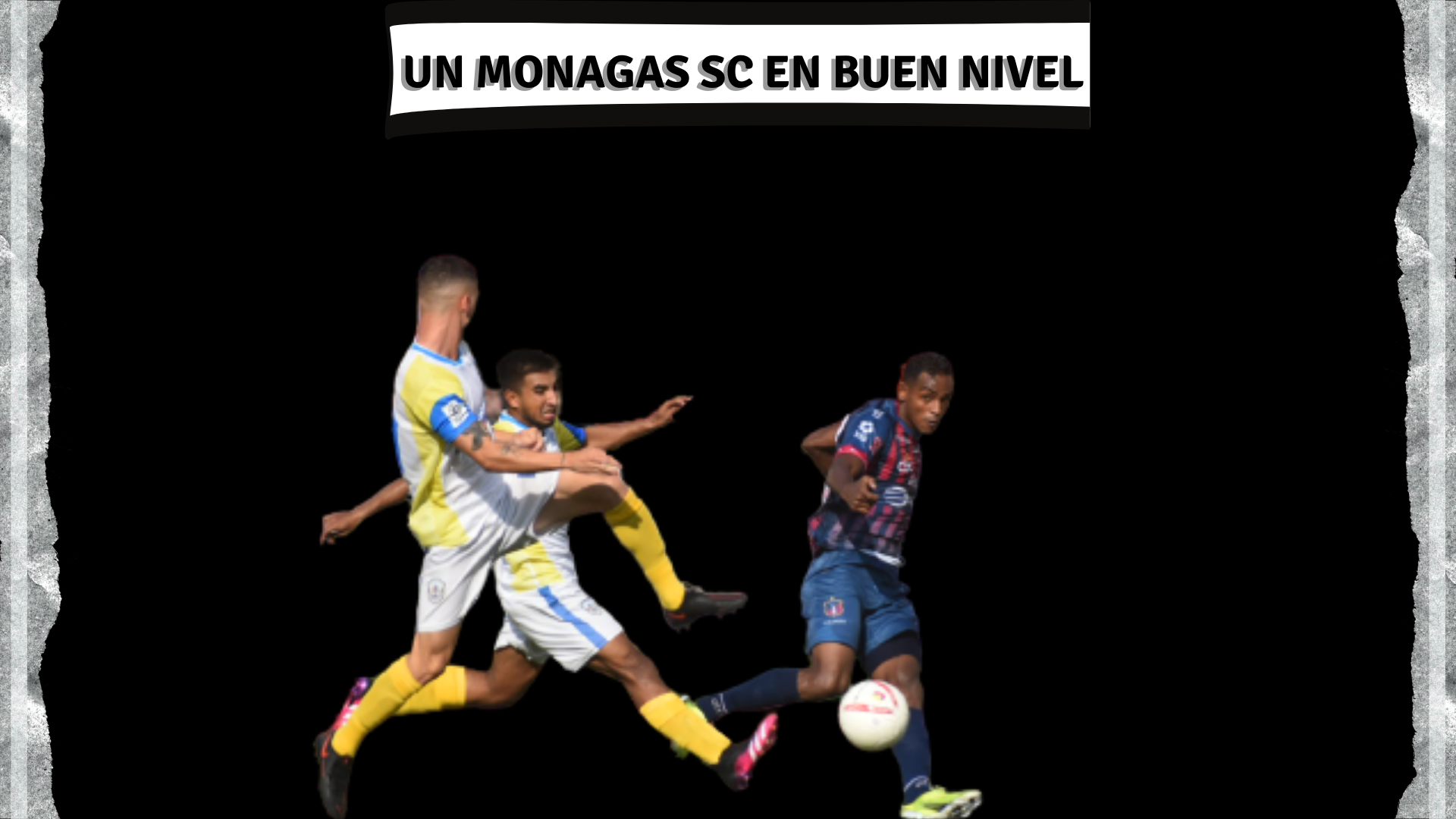 Fuente: Twitter. Edición desde canva


El pasado Jueves 23 de Septiembre del año en curso, se llevó a cabo la jornada 24 de la primera división del Fútbol Profesional Venezolano, en donde Lala Fútbol Club recibiría como local en el Estadio Centro Total de Entretenimiento Cachamay al Monagas Sport Club de Jhonny Ferreira y compañía.
Este compromiso, empezó a las 4:00 de la tarde (hora venezolana).
¿Qué sucedió en los primeros 45' minutos?
En la primera etapa, se vio un duelo accidentado en el mediocampo y de mucho contacto en las dos aéreas, en donde los visitantes poco a poco iban tomando confianza con la posesión del balón en tres cuarto de cancha, con un Rolando Botello y Andrés Romero participativo en la zona medular, y dándole mucha seguridad a esa línea defensiva del cuadro oriental, quien vio como terminada el primer periodo con la igualdad a cero goles.
¿Y qué tengo para analizar?
Estos primeros 45' minutos, desde mi análisis, fueron de ida y vuelta en las dos aéreas. Monagas Sport Club, con más tenencia de la esférica, tuvo el partido a su favor, con proyecciones tanto de Oscar González como de Edgar Carrión, quien serian de suma importancia para llegar con más claridad al corazón del área chica del elenco local.
De igual modo, me gusto como Juan Carlos Ortiz salía del área para jugar con sus compañeros e inquietar a la defensa rival. Ese punto, seria determinante para el segundo tiempo.
Last Thursday, September 23 of this year, the 24th day of the first division of Venezuelan Professional Soccer took place, where Lala Fútbol Club would receive Monagas Sport Club of Jhonny Ferreira and company at the Centro Total de Entretenimiento Cachamay Stadium.
This match started at 4:00 in the afternoon (Venezuelan time).
What happened in the first 45' minutes?
In the first stage, there was an uneven duel in the midfield and a lot of contact in both areas, where the visitors were gradually gaining confidence with the possession of the ball in three quarters of the field, with Rolando Botello and Andrés Romero participating in the midfield, and giving a lot of security to the defensive line of the Eastern team, who saw the first period end with a goalless draw.
And what do I have to analyze?
These first 45 minutes, from my analysis, were back and forth in both areas. Monagas Sport Club, with more possession of the ball, had the match in their favor, with projections of both Oscar González and Edgar Carrión, who would be of great importance to reach the heart of the small area of the local team with more clarity.
Likewise, I liked how Juan Carlos Ortiz came out of the area to play with his teammates and disturb the rival defense. That point would be decisive for the second half.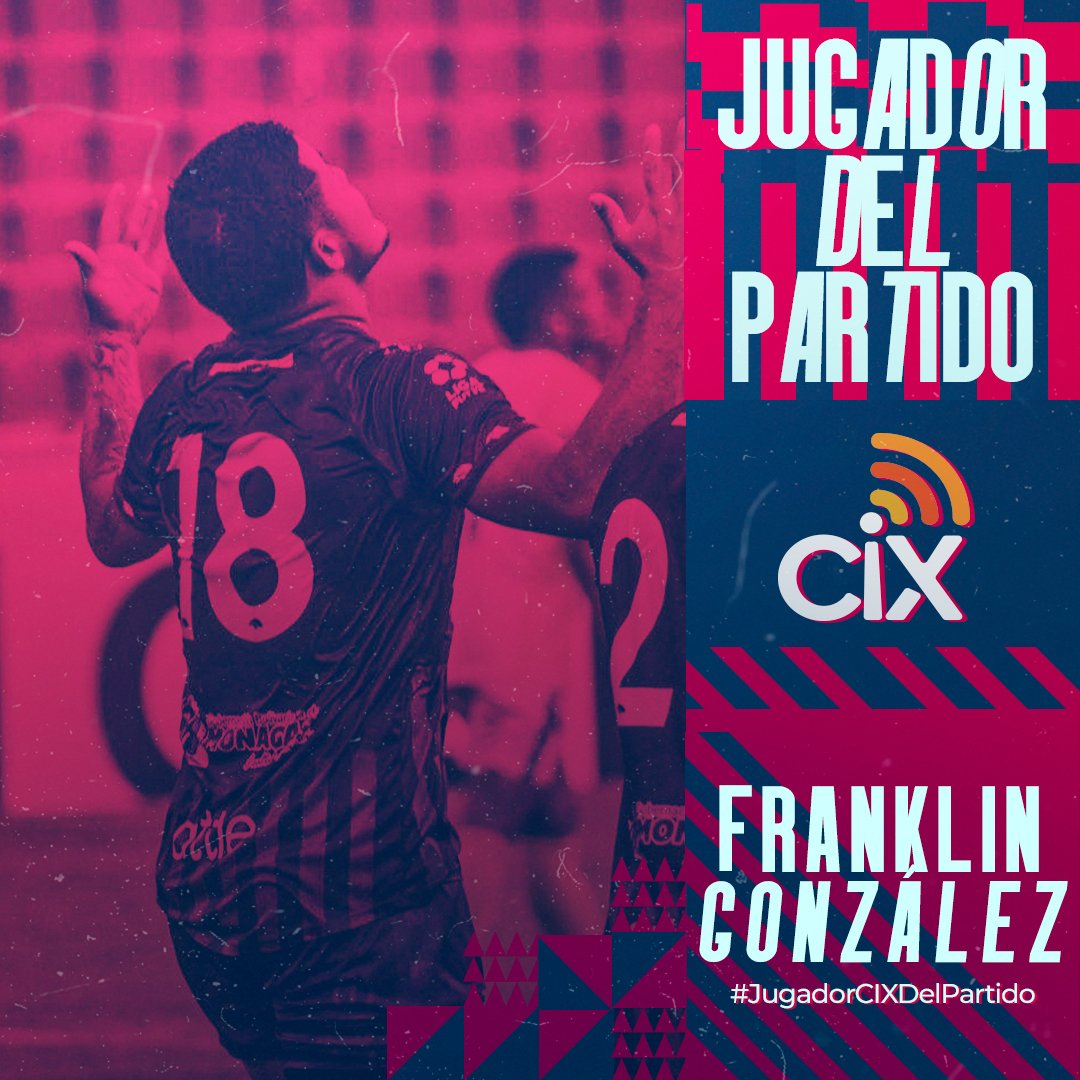 Fuente: Twitter


Luego de las molestias físicas del futbolista azulgrana, Albert Zambrano, durante el termino del primer tiempo, el cambio indicado para sustituir a este jugador seria Franklin González, quien supo aprovechar su oportunidad para marcar un doblete al minuto 54' y 82', llevándose de esta manera la distinción del jugador del partido entre Lala Fútbol Club y Monagas Sport Club, por marcador de 2-0.
Asimismo, las respectivas indicaciones de Ferreira ayudaron mucho para la segunda etapa, al ver a un equipo más colectivo y con seguridad en sus pases.
Justamente, el juvenil Arian Moreno seria vital para asistir a Franklin González en el segundo gol, metiéndose en el área y asistiendo de gran forma al ariete azulgrana.
Ahora, con estos dos goles, González suma 9 dianas en la presente temporada del balompié nacional de Venezuela.
Resultado justo: ¡Análisis!
Por lo mostrado en los 90' minutos, pienso que el resultado es justo y contundente por un Monagas Sport Club que desde el comienzo del encuentro lo busco a como de lugar.
Las modificaciones, sirvieron para refrescar el mediocampo y darle más claridad y profundidad en los pases. Además, me llama mucho la atención desde hace jornadas atrás, la comunicación y su manera de entenderse tanto de Franklin González como de Juan Carlos Ortiz, este último cosecha 12 goles.
Próximo reto
Este Jueves 30 de Septiembre del año en curso, Monagas Sport Club estará visitando el Estadio Olímpico de la UCV, de Caracas, para enfrentarse a Metropolitanos Fútbol Club por la fecha 25 de la primera categoría del Fútbol Venezolano, a partir de las 6:15 PM.
Cabe destacar, que si el cuadro oriental lograr triunfar ante el elenco violeta, estaría en la fase final A.
After the physical discomfort of the azulgrana player, Albert Zambrano, during the end of the first half, the change indicated to replace this player was Franklin González, who took advantage of his opportunity to score a double at 54' and 82', thus taking the distinction of player of the match between Lala Fútbol Club and Monagas Sport Club, by a score of 2-0.
Likewise, Ferreira's respective indications helped a lot for the second stage, seeing a more collective team and with security in their passes.
In fact, youth player Arian Moreno was vital in assisting Franklin Gonzalez in the second goal, getting into the area and assisting the Azulgrana striker in a great way.
With these two goals, González now has 9 goals in the current Venezuelan national football season.
Fair result: Analysis!
From what was shown in the 90' minutes, I think that the result is fair and convincing for a Monagas Sport Club that from the beginning of the match looked for it at all costs.
The changes served to refresh the midfield and give more clarity and depth in the passes. In addition, the communication and understanding of both Franklin González and Juan Carlos Ortiz, the latter of whom has 12 goals to his name, has caught my attention for the last few days.
Next challenge
This Thursday, September 30 of this year, Monagas Sport Club will be visiting the Olympic Stadium of the UCV, in Caracas, to face Metropolitanos Fútbol Club for the 25th date of the first category of Venezuelan Football, starting at 6:15 PM.
It should be noted that if the eastern team manages to win against the violet team, it would be in the final phase A.
---
¿Cómo quedará el partido entre Metropolitanos FC y Monagas SC?

⚽

How will the match between Metropolitanos FC and Monagas SC look like?
---
---