GHANA VS SWITZERLAND FRIENDLIES || Ghana Is Winning the World Cup !
Hello guys. I hope you are all doing great. I am so excited making my first post in this amazing community. I feel so happy getting connected with other sports lovers across the globe.
I will like to share my thoughts on the Ghana-Switzerlans Friendly Match that was played today.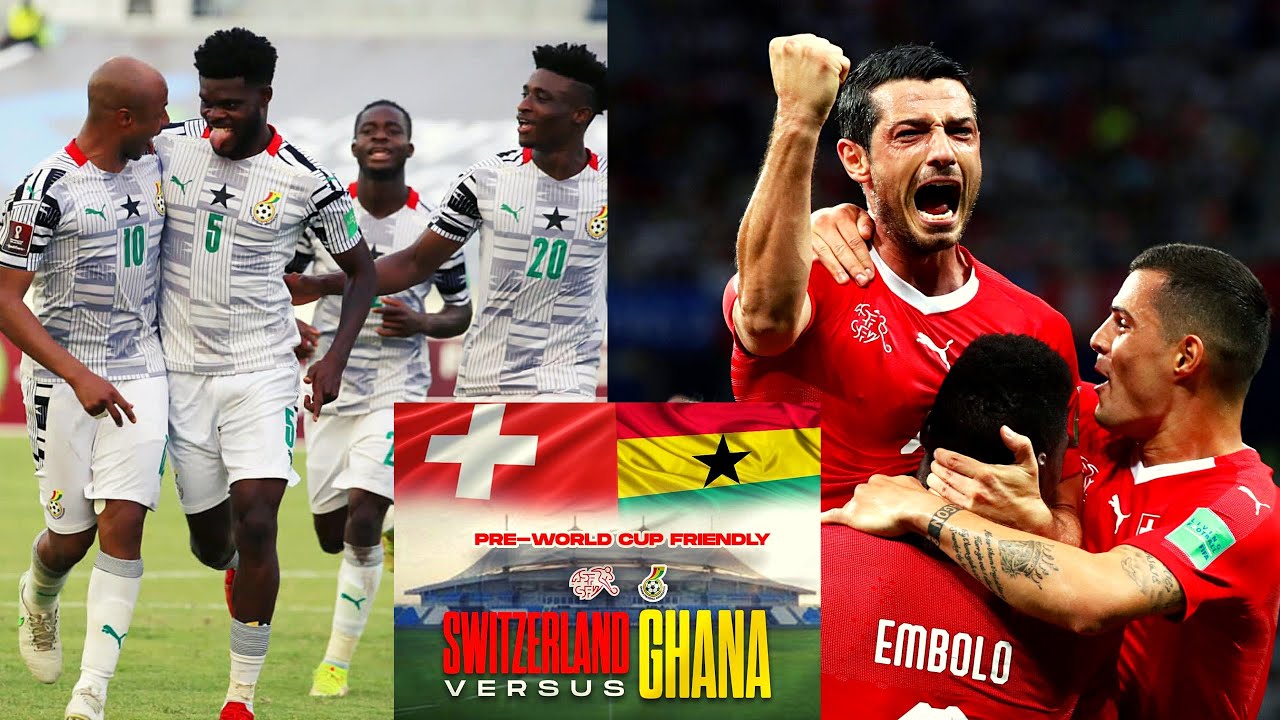 Source
INTRODUCTION
To be honest, I was not expecting the outcome that was seen today at the end of the match. Comparing the statistics of both teams prior to the game, Switzerland had an upper hand over Ghana. They had won all the other friendly matches they played before today's. They played against very tough teams including France and Portugal, and they really destroyed those teams.
Ghana on the other hand played against Brazil and Nicaragua. Brazil beat Ghana by three (3) goals to nill, while they managed to beat Nicaragua by one goal to nill. So you can imagine which of the teams had a strong and formidable team.
The match took place at the Zayed Sports Stadium in Abu Dhabi this morning and kicked off at around 10:00am GMT.
Switzerland had some of their top players including Shaqiri, Xhaka and Embolo as part of their first eleven team selection. Ghana on the other hand had Inaki Williams, Tariq Lamptey and Mohammed Salisu.
FIRST HALF
The game commenced with Switzerland having so much possession of the ball. They created a few good chances but failed to convert them into goals. The Ghanaian goalkeeper Zigi did very well in saving those shots that were played.
After a few minutes of play, Ghana also got hold of the ball and they tried a few times to score, all to no avail.
Due to the hot weather conditions in Abu Dhabi at the moment, the players had to go on a short break after 20 minutes of play. They had to take a few sips of water to rehydrate themselves and continue.
During almost the entire length of the first half, Switzerland gave Ghana a very tough time. They possessed the ball more, created the best chances but unfortunately they could not capitalize on those chances.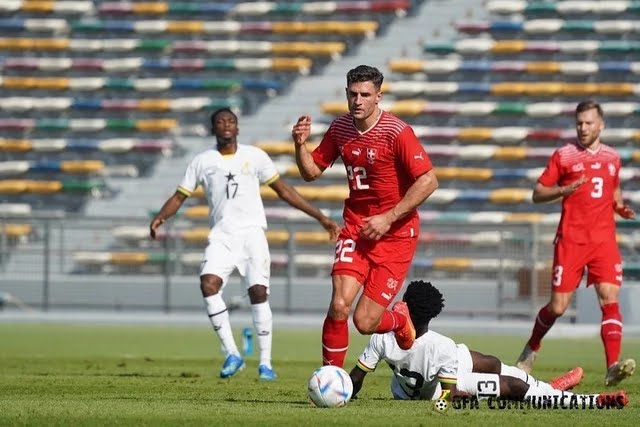 Source
A very clear chance came in for Ghana when Inaki Williams brought in a cross for Mohammed Salisu. Eventhough Salisu got to the ball, he could not convert it into a goal. With so many lost chances, the first half ended with no goal from each side.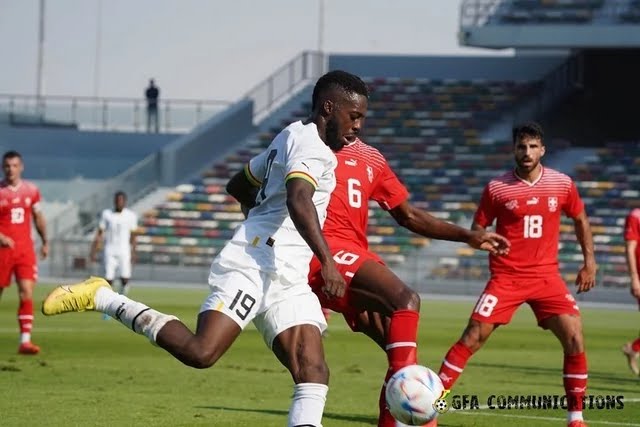 Source
SECOND HALF
The second hald began with a few changes from the Swiss side. The came in and gave the Ghana Black Stars a very tough beginning of the second half. After Ghana was able to hold Switzerland off a little but, Coach Addo of Ghana made his substitutions. He brought in Kofi Kyere, Antoine Semenyo, Kamaldeen Mohammed to replace Jordan Ayew, Inaki Williams and Afriyie Barnieh respectively. This changed the game completely. The Ghana Black Stars took over the game. Accurate passes left-right-center with so many chances being created.
After waiting for so long, the first goal came at the 69th minute. A corner-kick from Kofi Kyere followed by a few touches and a wonderful header by Mohammed Salisu. This was his second clear chance, and he couldn't have missed that.
Few minutes after the first goal, Kamaldeen pressed the Swiss defense and made a shot. The ball was blocked by the goalkeeper but failed to leave the 18yard box. Antoine Semenyo being at the right place at the right time, he took advantage of the situation and punished the Swiss. This was at the 74th minute.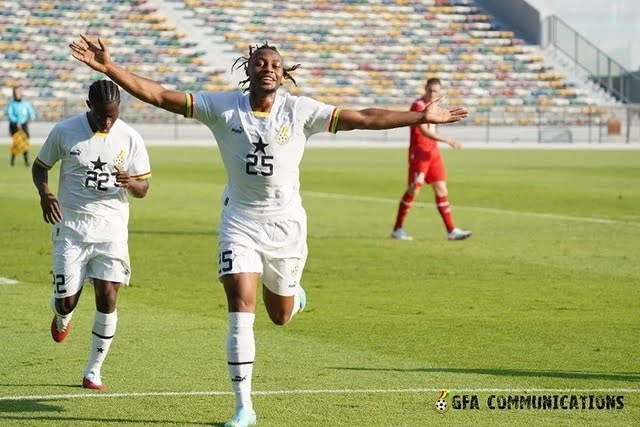 Source
Switzerland moved back and forth trying to penetrate the Ghanaian defense but to no avail.
Most peoppe expected Ghana to play a defensive game at that moment but they maintained their composure and opened up the game.
With none of the teams being able to score another goal, the match ended with Ghana beating Switzerland by two goals to nill.
MY IMPRESSIONS
All-in-all, I think it was a wonderful game. Being a Ghanaian I am so happy with the game our team played. I believe that if they are able to continue with this play, the sky will be our limit. Infact it might even surprise people to see Ghana in the World Cup final and eventually becoming the World Champions.
Thank you so so much.
Your Friend.......Abdul-Rashid ! ! !
---
---