Sports people suffering from sudden health issues and even death?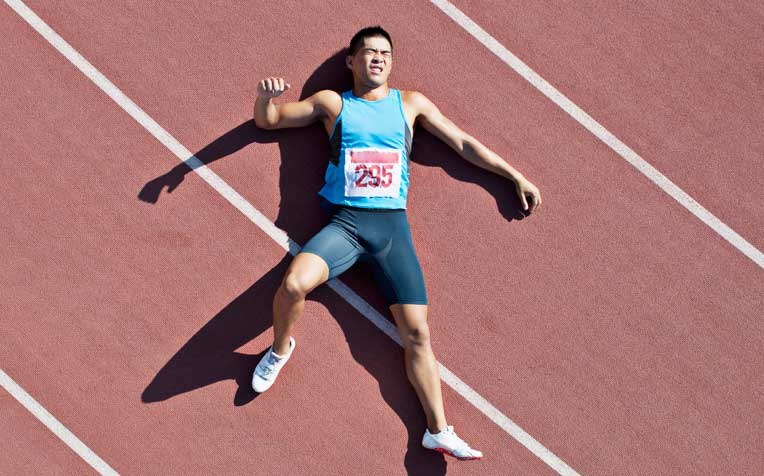 There is a world-wide surge of reports in all sports news outlets of something that has never happened before in sports history. The most physically fit and healthy young people, professionals in cricket, soccer, weightlifting, sailing, hockey – name any professional or amateur sport – are collapsing and even dying on the field from heart attacks and strokes:
— https://www.notonthebeeb.co.uk/post/surge-of-sports-people-worldwide-suffering-unexpected-ill-health
NORWAY
STOCKHOLM: Icelandic midfielder Emil Palsson collapsed during a football game in Norway's second division Monday evening after suffering a cardiac arrest, his football club Sogndal said.
The 28-year-old midfielder suddenly fell over in the 12 minute of the game against Stjordals-Blink at the Fosshaugane Campus stadium in western Norway.

INDIA
Saurashtra batter Avi Barot, a former India Under-19 captain and a member of the Ranji Trophy winning team in the 2019-20 season, has died after suffering a cardiac arrest at a shockingly young age of 29.

ANTIGUA
Two West Indies Players – Chinelle Henry, Chedean Nation Collapse on Field: In an absolute freak incident, West Indies players – all-rounder Chinelle Henry and batswoman Chedean Nation collapsed on the ground in separate incidents, during the second T20I against Pakistan Women in Antigua on Friday.  

A further 55 such incidents, each report duly referenced in mainstream sports news outlets all over the world, completes this list. Mr Playne does not speculate as to the cause, nor does any news report cited state even a suspected cause, why this cascade of deaths and ill health is happening to young athletes in their prime this year as never before in sports history. We are not allowed to say certain words that begin with V, P, M, C… in naming the cause of these deaths and disabilities among people in their prime and in top physical shape.
In other news the US Vaccine Adverse Events Reporting System, a division of the CDC, has reported numerous cases of myocarditis, blood clots and even brain swelling causing death and disability in young people (aged 12 to 30) following immediately or soon after being jabbed with Pfizer's or Moderna's Covid-19 "vaccination". VAERS could hardly have avoided reporting these catastrophic injuries because already by early this year reports of Pfizer injection injuries among fit and healthy young men and women of the IDF were reported in Israel and widely distributed.
So it really doesn't do the social media tech giants any good to try to suppress words and references and call people names for coming to conclusions that are simply inescapable. Anyone in the whole world who knows of young victims knows exactly what is going on.
The only people who do not know what is going on are those parents and caregivers, and players themselves, who have been the victims of social media and mainstream media concealment of the truth and have taken the inoculations and/or permitted their children to take them. One of these victims testified before Senator Ron Johnson's Congressional Inquiry just two days ago:
"I was the father of a 16 year old son. A single parent; I raised my boy since he was a baby. He meant the world to me. We were always together. He was my best friend. We got the P—er v—ine because I thought it would protect him. I thought it was the right thing to do. My government lied to me. They said it was safe, and now . . . I go home to an empty house. He was my baby boy. They need to stop pushing this on our children. I lost mine, you need to protect yours. I love the hell out of my country, but I don't trust my government anymore."
— Ernest Ramirez, Texas
---
---