Visiting El Pasillo [Arrovf Media 2022]
(Unsupported https://www.skatehype.com/ifplay.php?v=13648)
When we went on tour to Galicia (northwest Spain) to continue filming for the Lights Out 2 Project we made a visit to El Pasillo.
This skateplaza is in Santiago de Compostela, is a very special place because it is built with materials similar to a real square, it doesn't look like a normal skatepark, it looks more like a city plaza with its street spots.
Skaters: Miguel Urbina (@miguelurbina), Pitu Panés, Ian Waelder, Aitor López (@aitorlopez), Carlos Mariani, Jose Luis Ouzande, Jorge Froes
Guitar guest: Marcelo Lusardi
Filmed by: Alejandro Arroyo, Ian Waelder, Pitu Panés
---
Cuando fuimos de viaje a Galicia para seguir grabando para el Proyecto Lights Out 2 hicimos una visita a El Pasillo.
Este skateplaza está en Santiago de Compostela, es un sitio muy especial ya que está construido con materiales similares a los de una plaza de verdad, no tiene el aspecto de un skatepark normal, parece más bien una plaza de la ciudad con sus street spots.
Aparecen: Miguel Urbina (@miguelurbina), Pitu Panés, Ian Waelder, Aitor López (@aitorlopez), Carlos Mariani, Jose Luis Ouzande, Jorge Froes
Guitarrista: Marcelo Lusardi
Grabado por: Alejandro Arroyo, Ian Waelder, Pitu Panés
Published by Alejandro Arroyo via Skatehype.com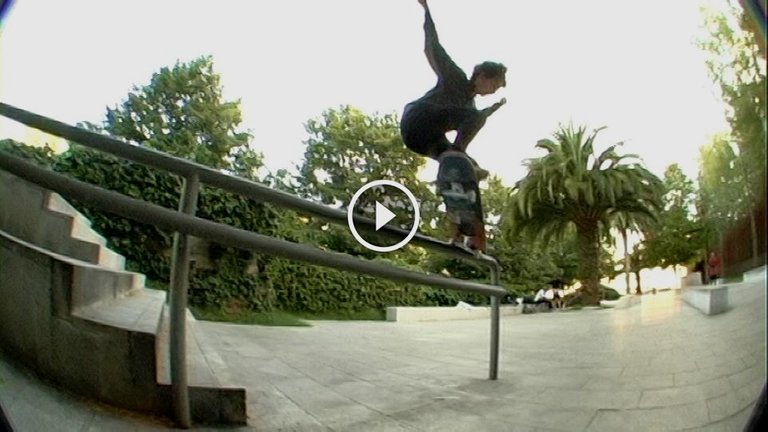 ---
---