5 Premier League Proven Players that Arsenal should consider this summer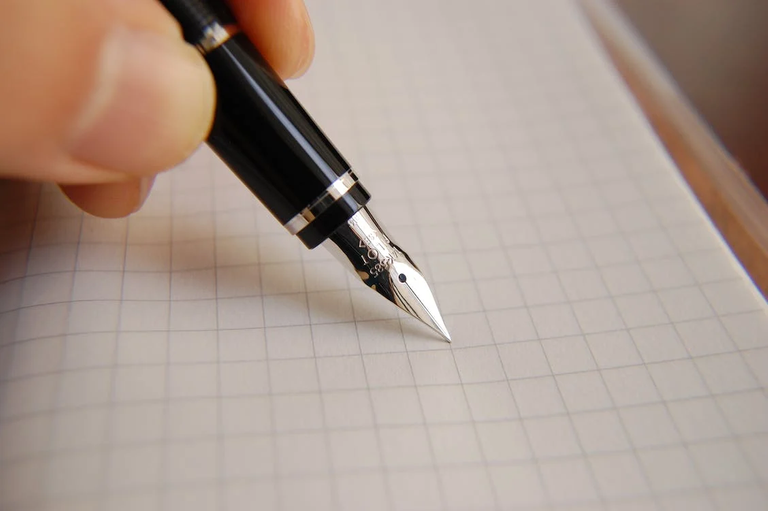 There are still three games to play for Arsenal and the boys don't look like they're giving anything away. We had a blip along the way that has pretty much put the title in the clutches of Manchester City but there's no reason to give up.
Despite what rival fans will make you feel, this has been a season of positives from an Arsenal perspective. We have not only qualified for the Champions League, booked @blanchy's favourite celebration(St. Tottenringham day) and cemented second spot but we are also playing top-quality football.
Despite this improvement and while the season is by no means over, we have to start planning towards next season. What we have to do now is start exploring options that could outrightly improve the quality of our squad and get us to the next level.
In this publication, I explore 5 Premier League proven players that are not only achievable but could outrightly improve what is available at the squad today.
Armel Bella-Kotchap

The young German defender is part of a Saints team that is destined for relegation but despite how the season has gone, I think he has shown bright sparks that could improve Arsenal's squad. I won't place him in the same category as Saliba but he is miles ahead of Rob Holding and could easily deputise for Saliba without any considerable drop in quality.
He is exceptional on the ball, comfortable passing with both feet and has the requisite athleticism to function in Arsenal's high-line defensive setup. I believe with proper coaching, he could easily get to Saliba's level and give us two quality young defenders that will guard the rear for a long time.
There are question marks about his fitness though, as he has missed a decent chunk of the season through minor injuries. That might be a concern but considering he'll be coming in for cheap since the Saints will be looking to offload some of their players, it won't be bad to have him as an option.
Joachim Andersen

Yet another defender that has caught my attention in the midst of a dismal team season is Andersen at Crystal palace. He's part of a center-back partnership that features Marc Guehi that is actually rumoured to be on Arsenal's radar.
Out of the two, I prefer Andersen due to his supreme passing ability which I dare say is unmatched amongst premier league defenders barring Virgil Van Djik. He's of a slightly different age profile and could command a higher transfer fee than Bella-Kotchap but he will certainly be an improvement in the squad.
William Saliba's performance this season makes it difficult to think of any top-level EPL proven defender that surpasses him and I can only count proven practitioners like Van Djik, Ruben Dias, Thiago Silva and maybe Matip as individuals that I rate above him in right centre back. This means that the focus will be improving the depth and considering what we have seen from Rob Holding, it might not be too hard to find someone.
Declan Rice

Rice is certainly going to be on the wishlist of many top teams in the league with reports that Arsenal, Manchester United, Liverpool and Chelsea all have an interest in signing him. This means that while achievable, this deal is likely to cost Arsenal a pretty penny.
Reports indicate that the Hammers are going to listen to bids upwards of 100m Pounds and while I think that is a ridiculous sum, that's the way the market is these days. I don't think he is worth that amount but I think that is what Arsenal will be forking out to get his service. \
The question is, what does Rice offer that could improve what we have at Arsenal? How good is he?
At the time of writing, we have two holding midfielders in Partey and Jorginho(without including Elneny) that offer different qualities. Both are vastly experienced and capable but don't necessarily have an edge over Rice in terms of output but Rice has time on his side.
I also like the fact that with Declan, we get a midfielder that can operate in different ways, depending on the match. There's a lot of focus on his holding midfielder ability but I think he could operate further forward, as he seems to have added goals and direct running to his game this season.
Rice's abilities mean that he could easily feature in place of Granit Xhaka without any drop in quality, In fact, I think he would actually improve our central midfield when paired with Odegard up front.
Alternatively, he could just come in, in place of Odegard in games where we need solidity in midfield. Taking out the captain will obviously affect our productivity in attack but in certain games, like the one against City where we were destroyed, you just have to take the hit.
A Big man up top

In an ideal world, we would have Harry Kane as our striker and Gabriel Jesus as his deputy but that can only happen when wishes are horses. Instead, the England striker is trophylessly breaking all sorts of records across the road.
As much as I appreciate Gabriel Jesus and Eddie Nketiah's performances this season, we have lacked the cutting edge that comes from having a goal-thirsty striker. Gabriel Jesus and to a large extent, Nketiah both offer something that goes beyond goals but sometimes, I feel like we don't need to go beyond, we need those goals.
Both strikers have an underlying profligacy in their game that I fear will not be enough to cope in the Champions League. I believe it might be time to offload Eddie Nketiah and perhaps consider bringing in someone like Ivan Toney into the mix.
A big man like Toney or even Mitrovic allows us to find goals in a different way. No disrespect to Jesus or Nketiah but with either of them, we are very predictable and in games we're chasing, swapping one for the other doesn't require opposition defence to change how they attack.
James Maddison

Leicester are on the brink of being relegated and it would be a shame to see a fine attacker like Maddison go down with the Foxes. He has had his issues with injuries but when fit, few can doubt his ability on the ball.
He is capable of filling in on the flanks or in midfield, as he plays the "Odegard role" at Leicester sometimes. He would be an immense addition to an Arsenal squad that is already brimming with young talent in midfield.
I think Fabio Vieira will come good in the long term but right now, we need someone to come into the squad and make a difference in the same way Trossard has done so effortlessly. I believe Maddison is that guy and adding him to our squad would undoubtedly improve the quality of our attack.
Adding Maddison to a squad that already has Trossard and Smithe-Rowe as options would reduce the impact of Bukayo Saka's absence due to injury or drop in form. Also, seeing as Saka is so young, it would be wise to actually reduce the team's dependency on him.
Note that Reis Nelson is set to exit the Emirates this season, and with Nicolas Pepe not in the manager's plans, it would be wise to add a versatile attacker like Maddison. He is creative, a wizard in dead ball situations can beat his man and has the eye for a killer pass; all qualities that I can see thriving at Arsenal if given the chance.
There are still a couple of other players including Mason Mount, Michael Olise, Eberechi Eze, and Ollie Watkins, amongst others that could improve the squad or give us better alternatives in our second squad. In any case, Arsenal should be looking at upgrades that are good enough to compete with starters or at least push starters to be more than they are. Until we meet again, up the Arsenal.
Disclaimer: I do not own the images of the footballers used in this publication. All images of footballers are screenshots from FPL website

---
---