ACHIEVING 10K STEPS DAILY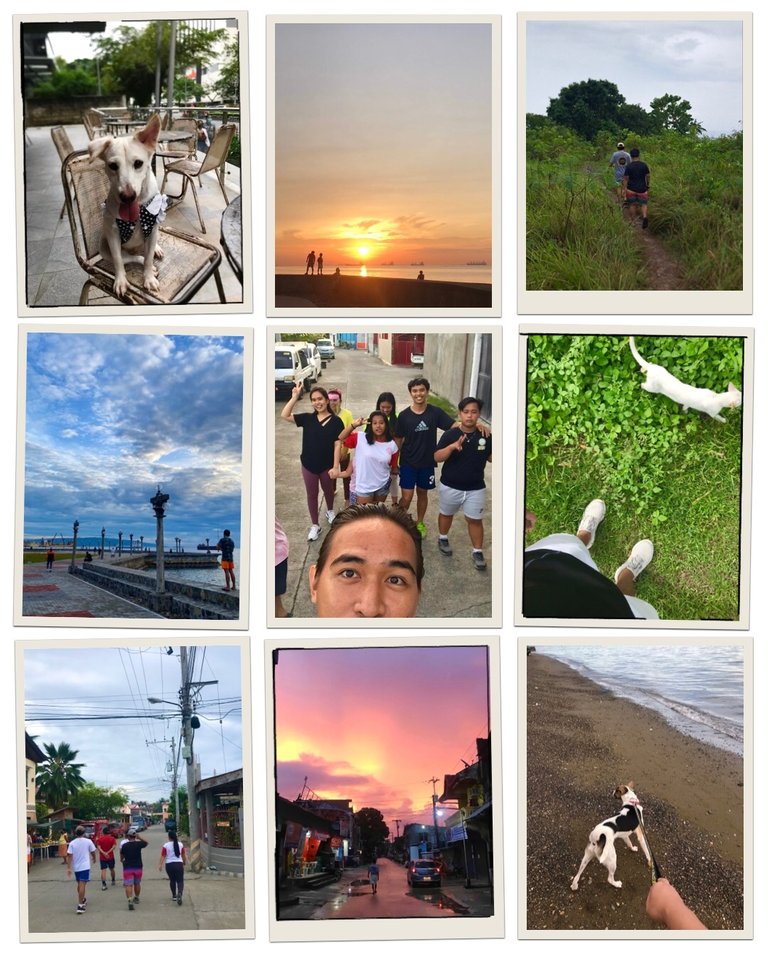 Ever since I discovered that my phone can count the steps I made on the daily basis, I got fascinated by it and I obsessively check it all the time. It is said that in order for someone to be healthy, a person should at least reach 10 thousands steps everyday. Not sure if it's true but I try to achieve it. I always make sure to reach 10,000 steps daily. Before Hive, I used to monitor my steps using the Health App of iPhone.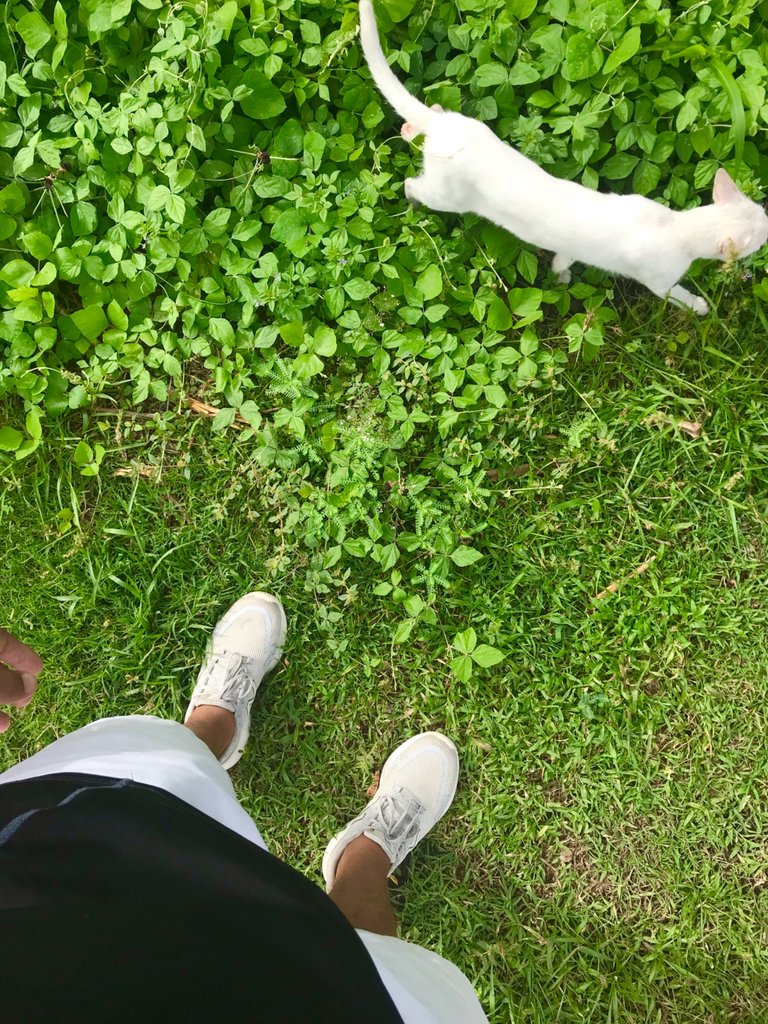 But after joining Hive, @purepinay introduced me to @actifit. It was a very simple tool to use in monitoring my number of steps everyday. I usually share my stats in my blog not only to motivate myself to move more but also for others to be inspired and encourage themselves to move around. During my early days here on Hive, @purepinay together with @wil.metcalfe created this challenge and I fortunately won. I just realized that I wasn't able to say thanks to @wil.metcalfe. Thank you @wil.metcalfe 🙏🏼🙏🏼🙏🏼. I was also in the list of Top Actifiters several times. (Hi @pjansen). That rankings and stats motivates me to move more and try my best to go higher. As of this writing, I'm on the #439 on Actifit Overall Top 500 Leaderboard.. Not bad at all. My goal is to at least enter Top 100.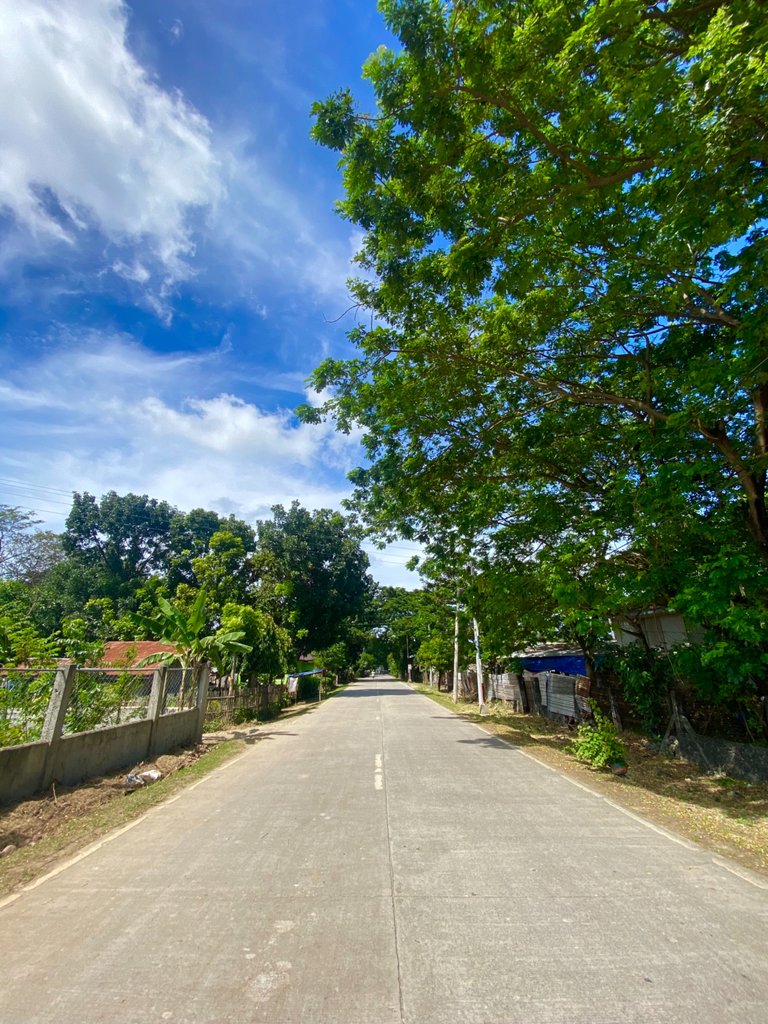 Last week, I made a goal that I must reach 10K steps everyday, but there are days that I failed. Here are my stats: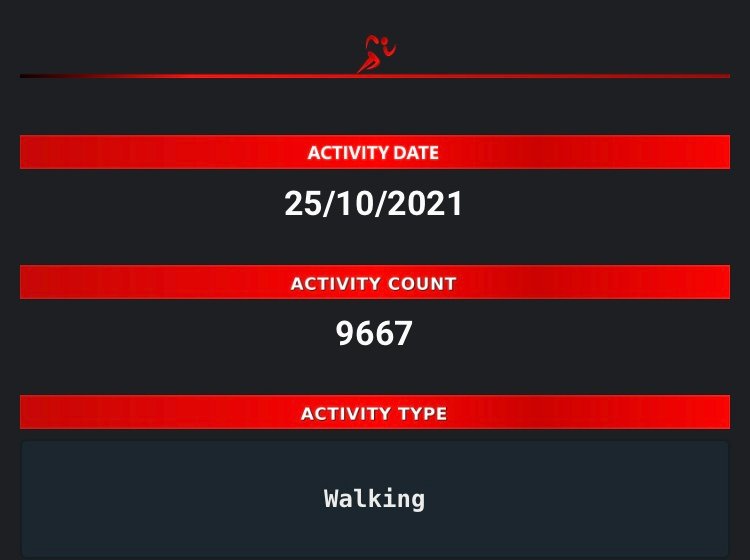 Monday

Tuesday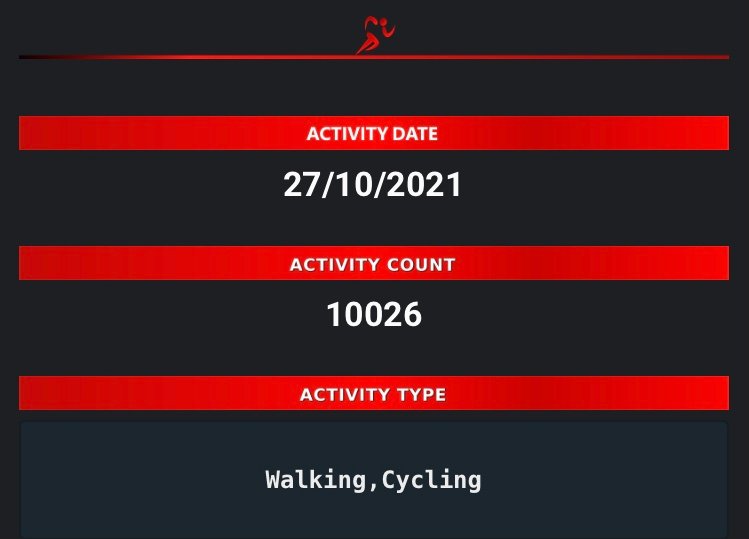 Wednesday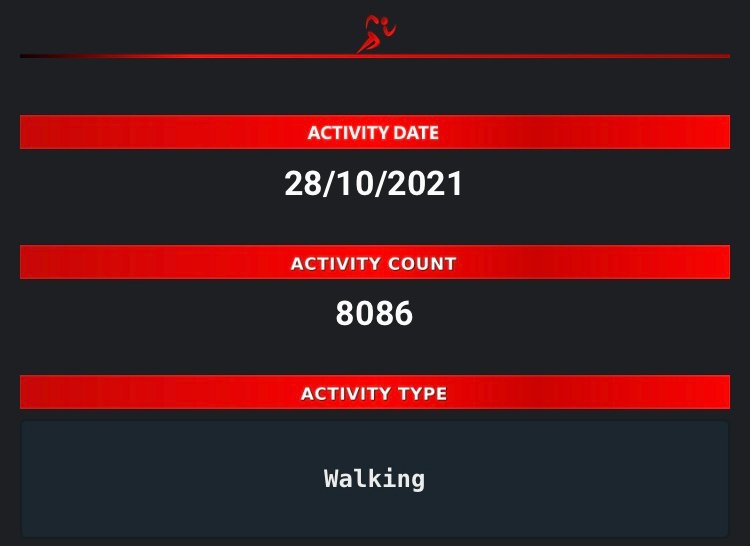 Thursday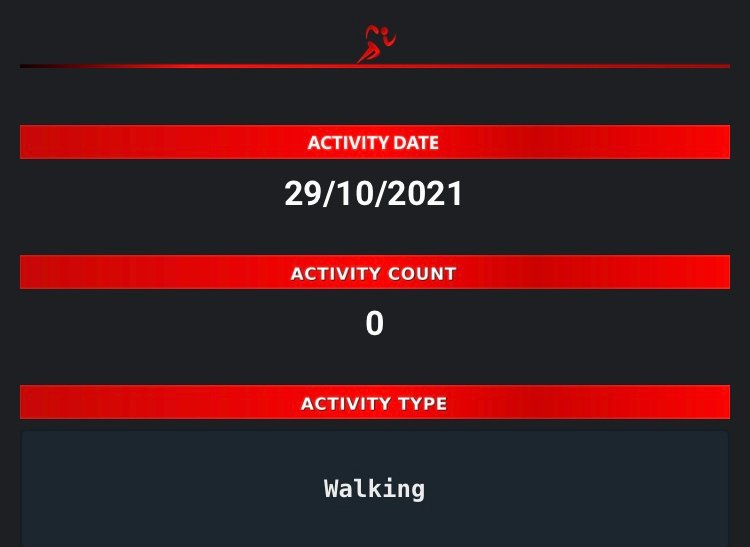 Friday, though the post I sent to my blog states it was zero, I can still see from my app what was my actual number of steps.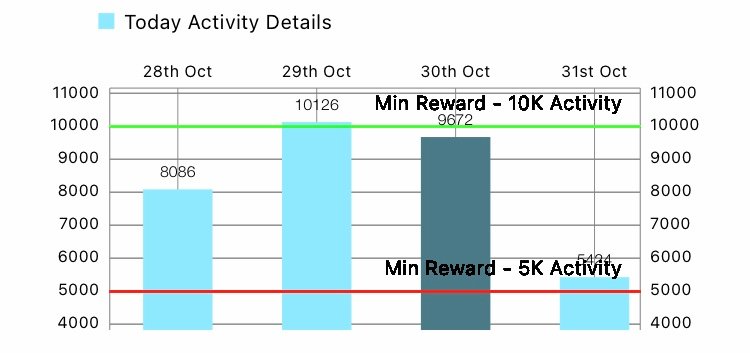 Please see the graph.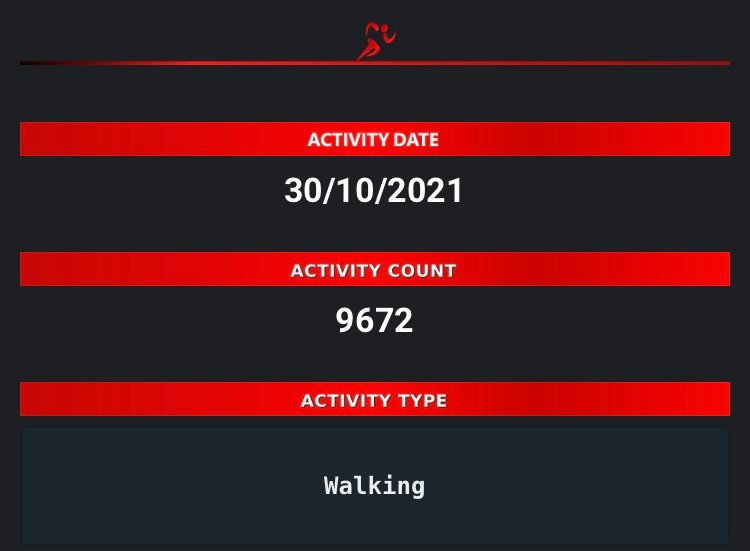 Saturday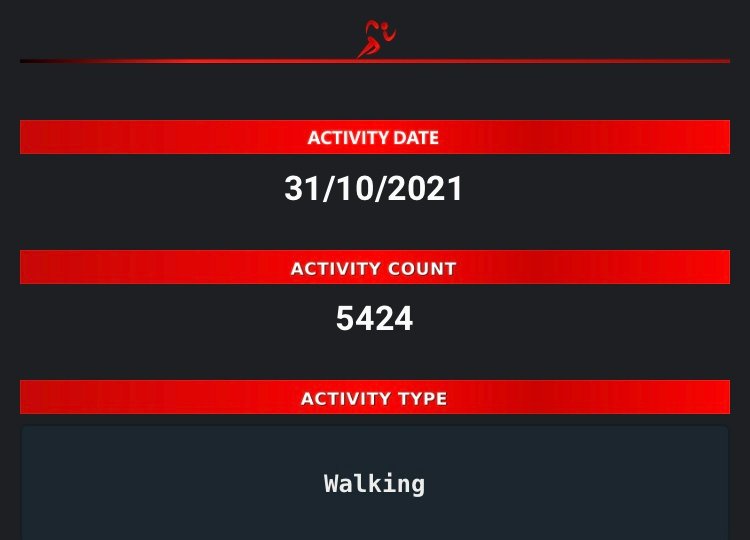 Sunday
As what you can see, some days I achieve 10K but some day, it's just almost or half a 10k. But that's totally fine.
In this blog, I also want to share with you some tips and ways to keep you moving and hopefully achieve 10 thousand steps in a day.
TIPS AND WAYS TO ACHIEVE THAT 1OK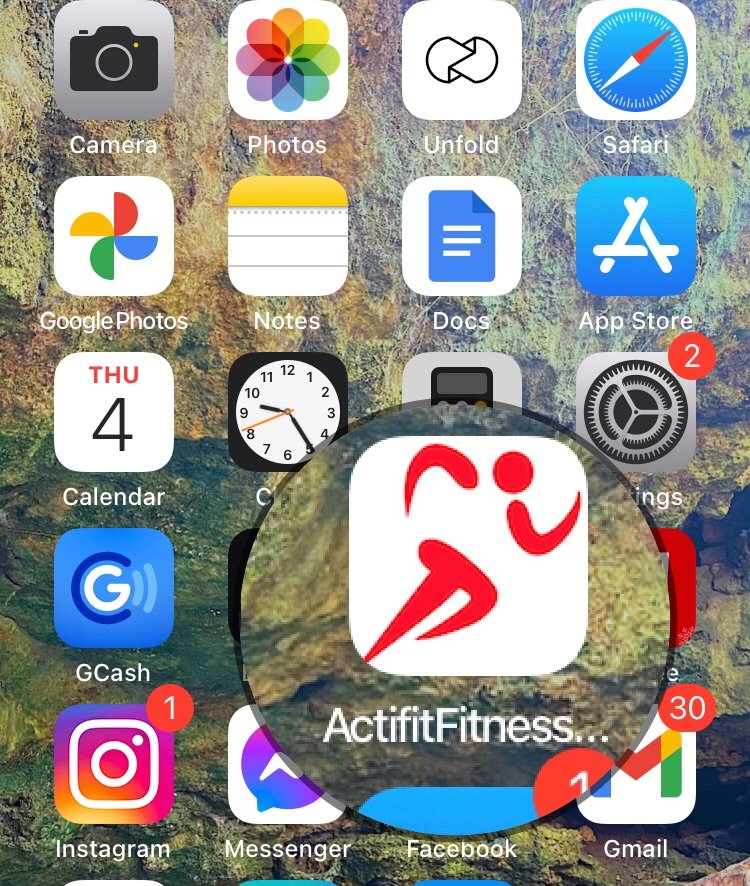 1.Download the @actifit app in your phone. It's available for iOs devices and Android. Make sure that you sign in your Hive account in the app. You can also earn AFIT tokens whenever you reach 5K steps above once you send your post to the platform. For me, this is the best app out there that keeps track my movements and activities because it motivates you to be more active and earn tokens at the same time which you can use soon. Make sure to keep your phone in your pocket so that it'll keep on tracking you.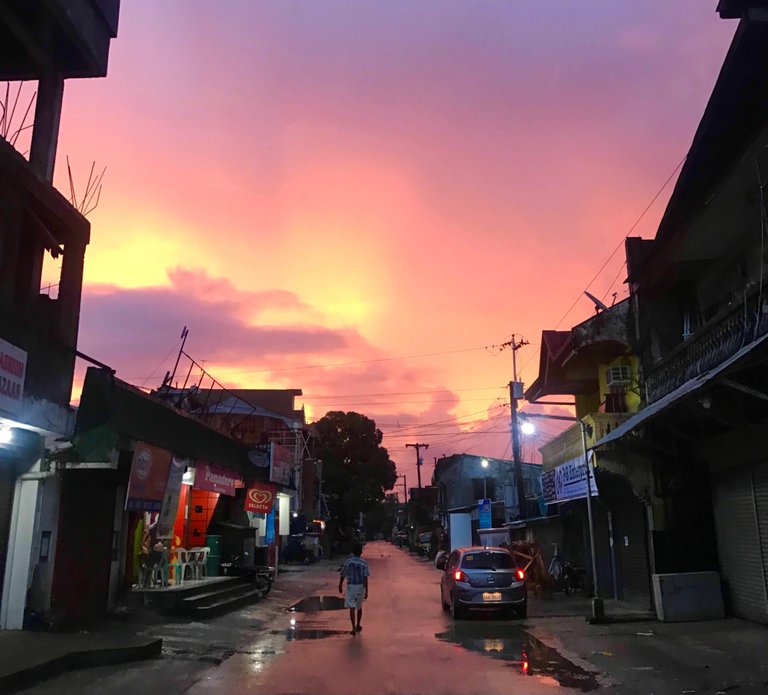 This photo was taken in our neighborhood in Talisay.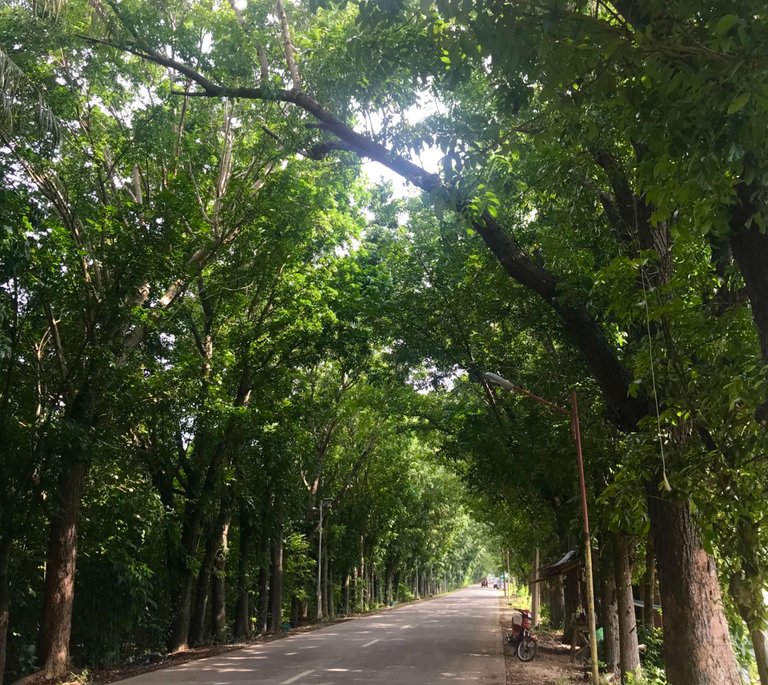 This is one of my favorite road in Madridejos in Banatayan because the trees gives shed to passers by.
2.Invite friends. Exercise, working out, walking or jogging could be a great time to spend with friends. Recently, I used my afternoon walks to catch up with friends. I choose to walk in the afternoon because I find it hard to wake up in the morning. I usually invite @lifewithera, @tanawabai (though we don't have a photo together hahaha) and some of our friends for some walking or jogging sessions. These activities also lead them here on Hive. hahahhaha. This is the sign that you should hit up your friends and invite them for some long walks or some activity you might enjoy together.

My friend Dave.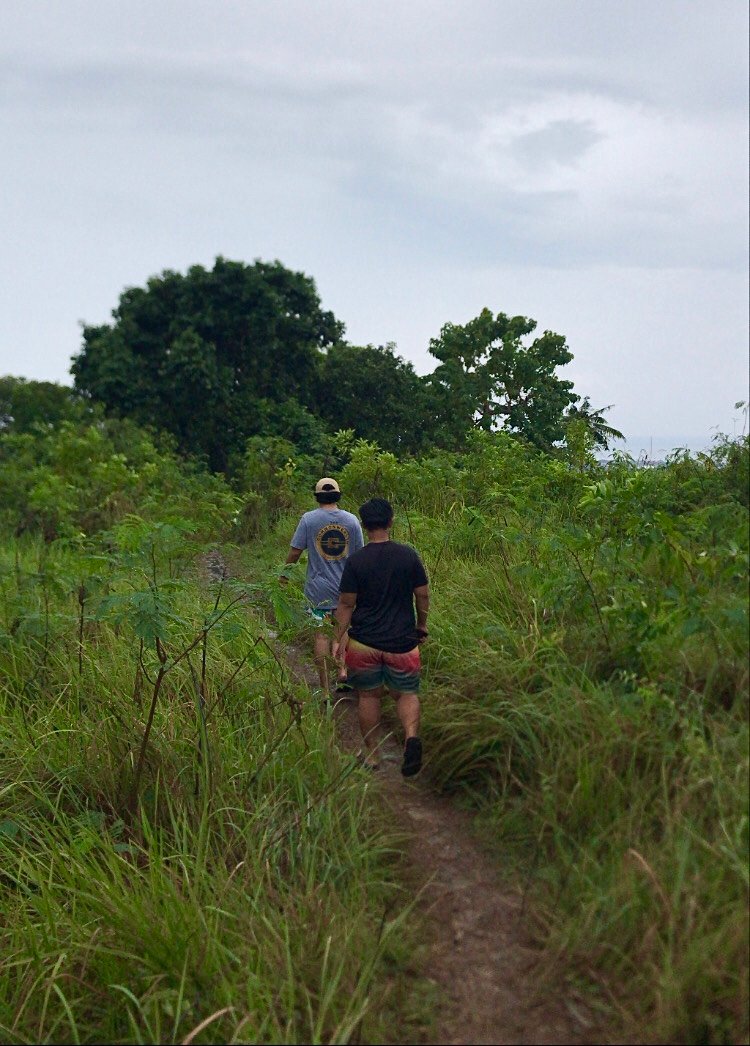 Karl and Dave on our way down the bike trail.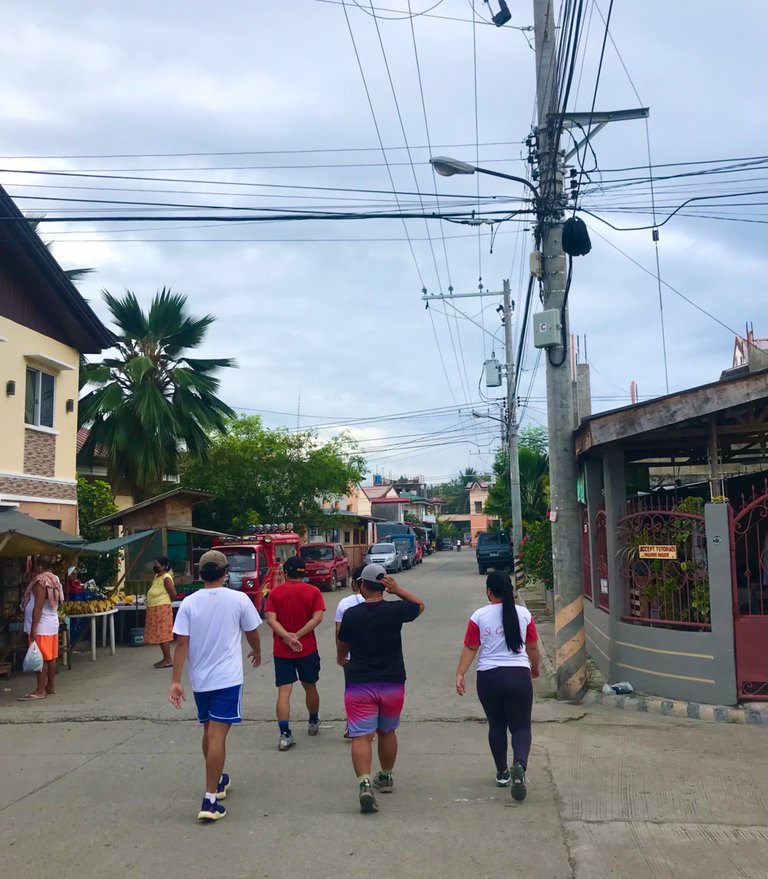 Those were the days. Right @tanawabai?

Our afternoon jogging/walking/catching-up. @lifewithera and the squad.
3.Use stairs. Instead of elevators or escalators from time to time we should utilize the existence of the stairs. I know, this could be really tiresome but it's one of the best way to walk more. I'm not requiring you to do this all the time. If you have the energy and time to do so, why not. Walking in elevation is a challenging exercise and could really give you that pump you need.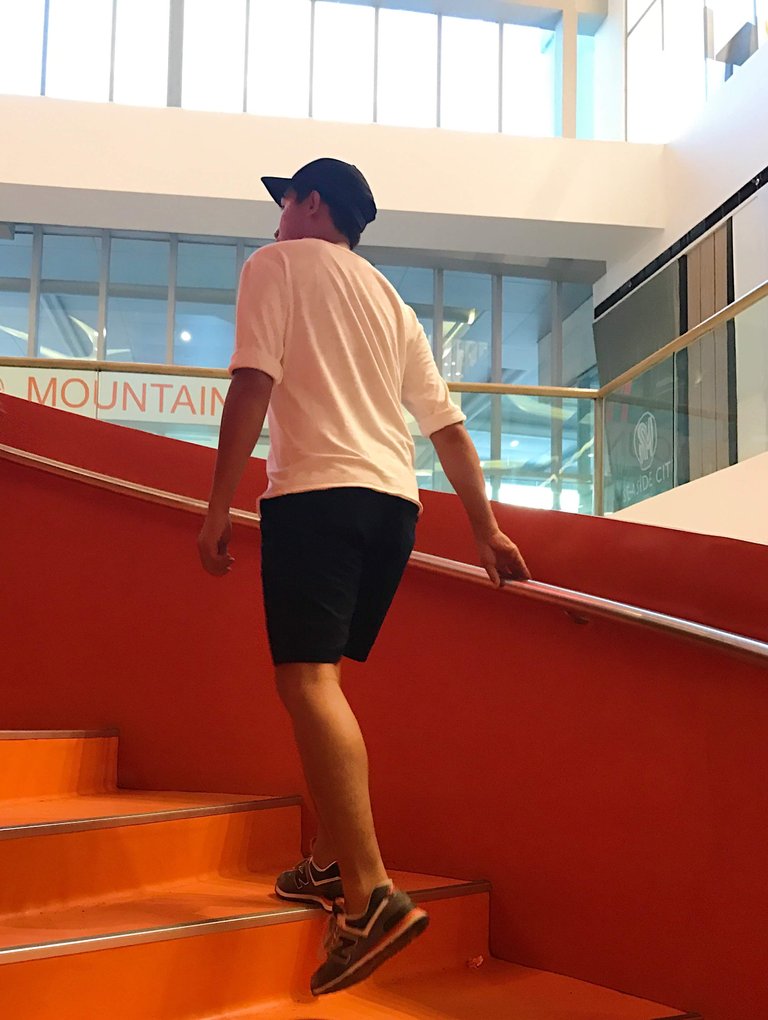 The popular colored stairs in SM Seaside in Cebu.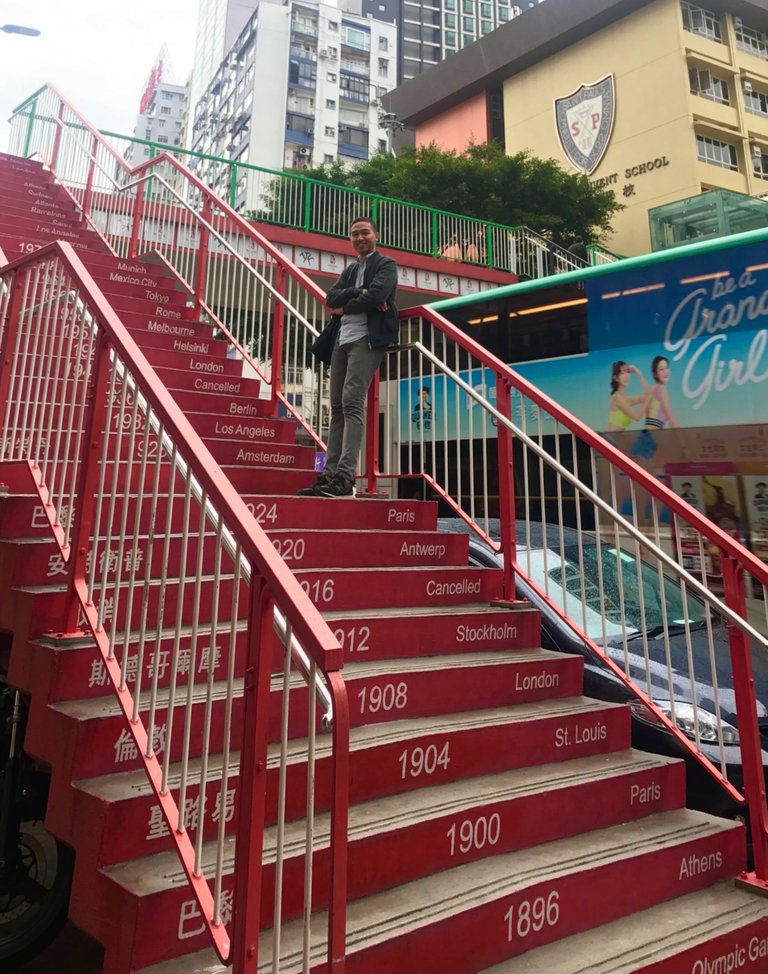 Me and the stairs in Hong Kong.
4.Make time to move. Either you decide to go for a walk in the morning or late afternoon, what's important is you did some activity. I sometime walk my dog (or sometimes chase if he escaped from our gate) to do some walking/running myself. In my mind, I'm just walking the dog without knowing that I myself is doing an activity too.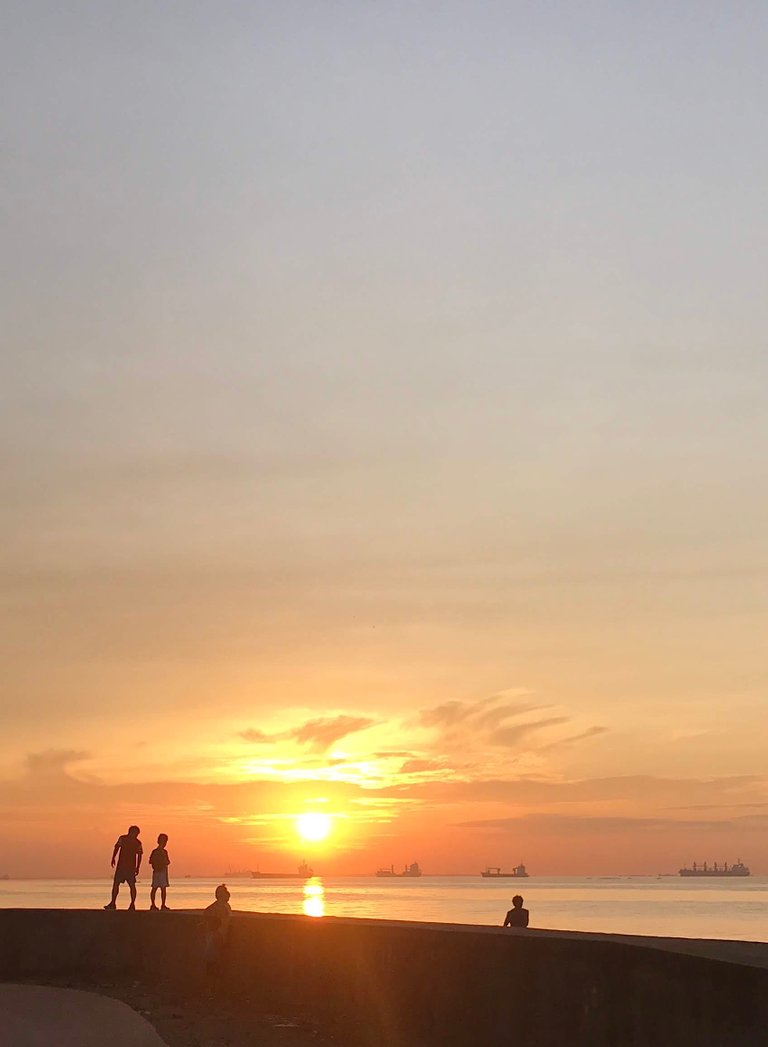 If you are a morning person, it's nice to catch the sunrise and feel the sunlight touch your skin. It's Vitamin D baby!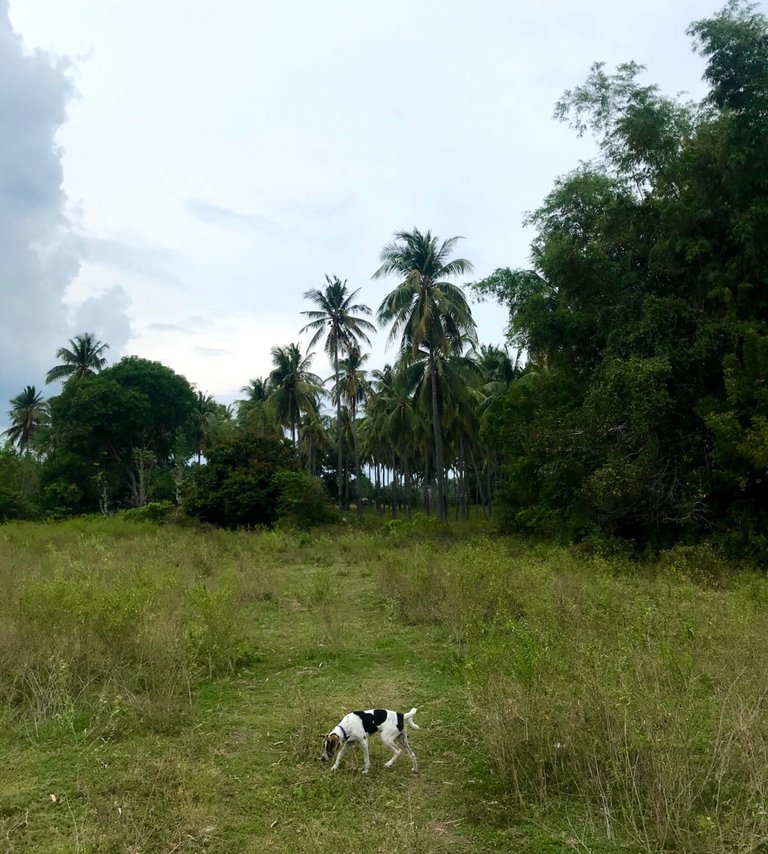 Chiyo enjoying the provincial life with so much land to run around.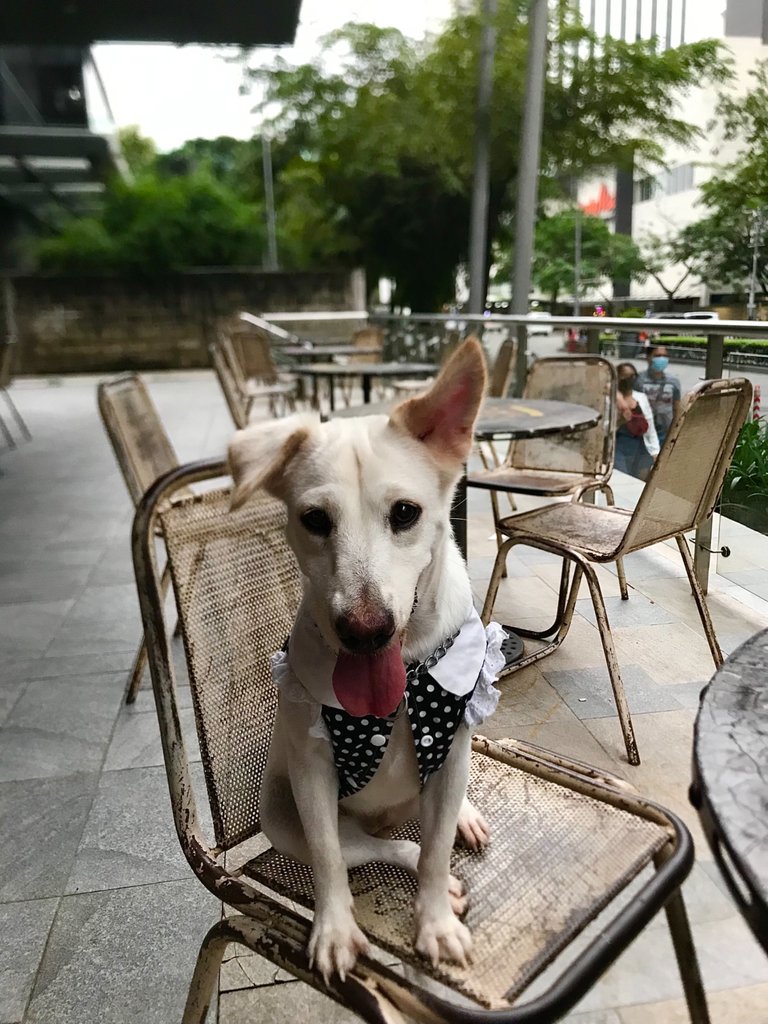 My little princess, Sai. We usually take her to IT Park every once a week to run around the grass and be exposed to the crowd.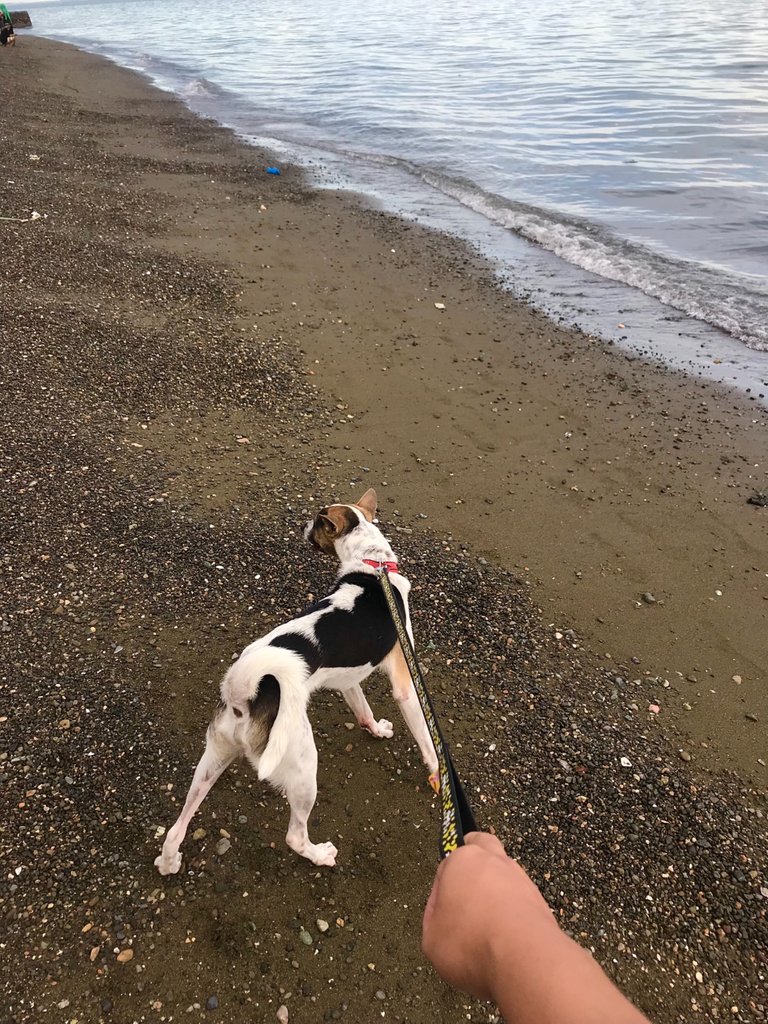 Have to keep him on a leash sometimes or else he will just leave me behind.
5.If you commute, try to go down 1 or 2 stops before your exact drop off point so you can walk. I don't recommend this to someone who is always running late because they are good at running already. (See what I did there?) You will be forced to take some steps going to your location. You can surely increase your step count a couple of hundreds if you do so.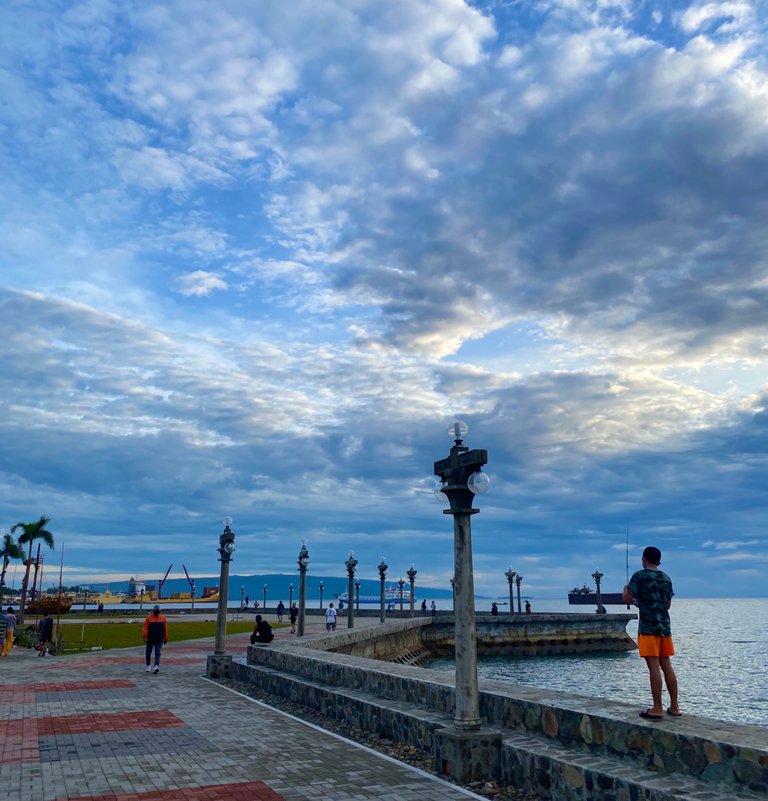 When we visited Dumaguete we tend to walk a lot because everything is so near to each other and you have this view.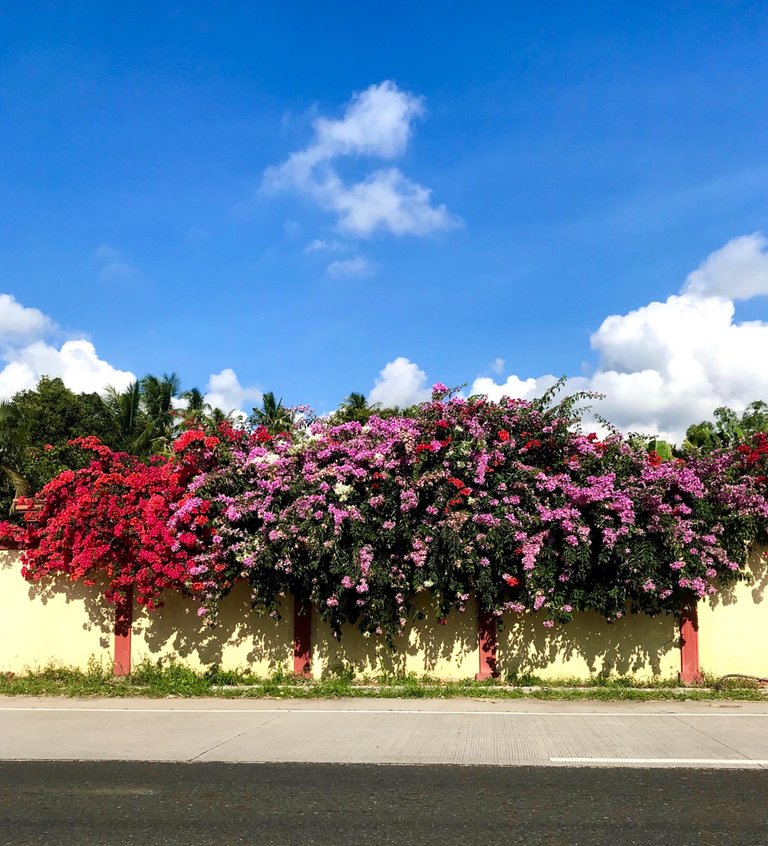 If you're lucky, you'll find beauty anywhere. Somewhere in Dauin, Negros Oriental.
Here are some of the few tips and ways to increase your step count everyday. I'm not saying this fits for everyone but you can always refer to this and follow or do your own. I, myself even failed to do 10K steps daily sometimes, but it's okay. As long as you enjoy what you do and you get to be blessed of seeing beauty while doing it, that is more than enough. If you have recommendations or other tips, comment below. I'll be happy to read it! (While walking.)
---
---