[PL / ENG] I ❤️ Kato My Actifit Report Card: July 13 2021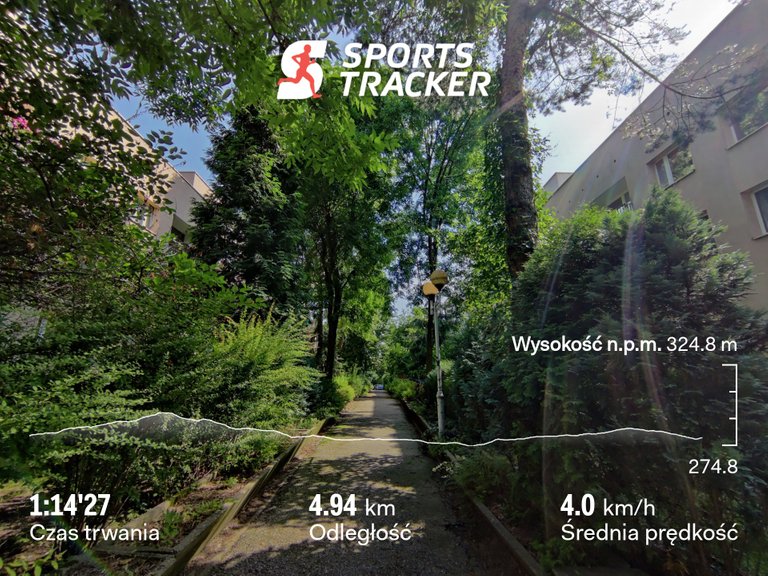 Spędziłam dzisiaj bardzo przyjemny dzień. Znowu odwiedziłam rodziców i zabrałam Bombla na spacer po Brynowie, czyli osiedlu, z którego pochodzę.
Bardzo miło było odwiedzić stare śmieci. Do tego ponownie wpadłam w zachwyt nad tym, jaki Brynów jest zielony. Nie zrozumcie mnie źle – lubię Bykowinę, gdzie mieszkamy obecnie, a Dolina Kochłówki to już w ogóle rewelacyjne miejsce spacerowe, ale na samym osiedlu wszędzie jest patelnia. A na Brynowie – zielono, zielono, zielono. Osiedle moich rodziców jest dość stare, więc zieleń miała czas, aby dobrze zgrać się z mieszkańcami. Osiedle na Bykowinie niby pochodzi z tego samego okresu, ale jakoś kwestię nasadzeń ktoś tu kiedyś zaniedbał – teraz pojawiają się małe sadzonki drzew, ale zanim to nadrobią, miną wieki.
Spójrzcie tylko na tę zieleń!
I had a very pleasant day today. I visited my parents again and took the Baby for a walk around Brynów, which is the neighborhood I come from.
It was very nice to visit the place of my origin. I could again admire how green Brynów is. Don't get me wrong - I like Bykowina, where we live now, and the Kochłówka Valley is a great walking place, but there are almost no trees in here. And in Brynów - green, green, green! My parents' estate is quite old, so the greenery took its time to harmonize well with the residents. The estate in Bykowina supposedly comes from the same period, but somehow someone neglected planting here - now there are small seedlings of trees, but before they grow enough, centuries will pass.
Just look at this green!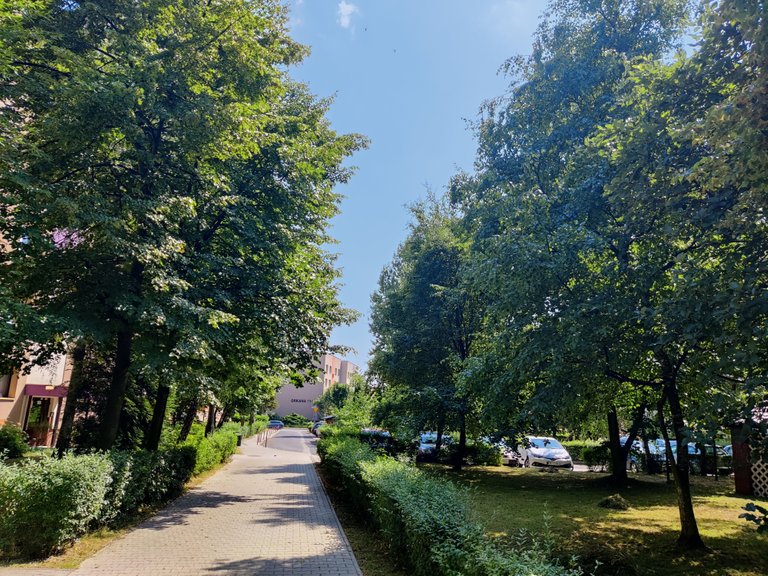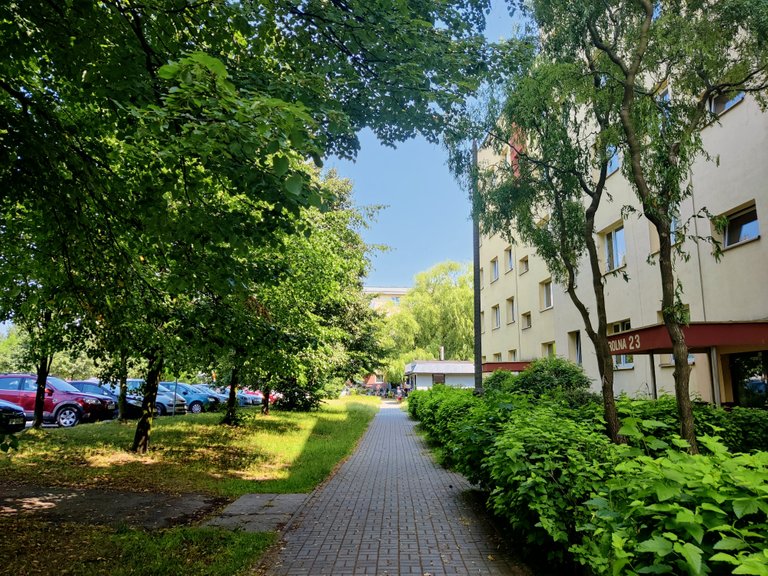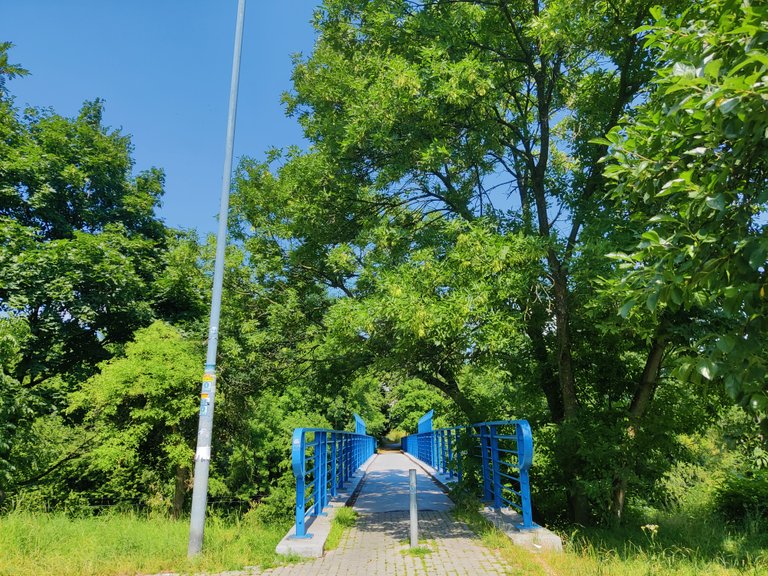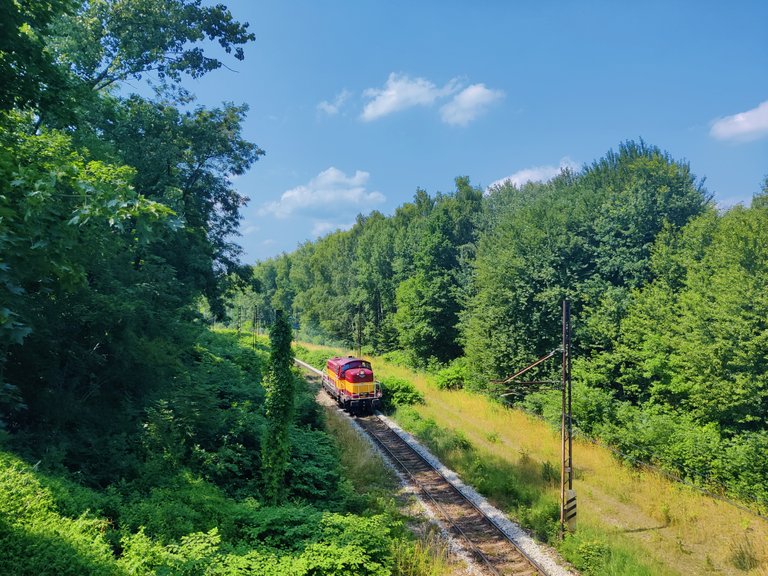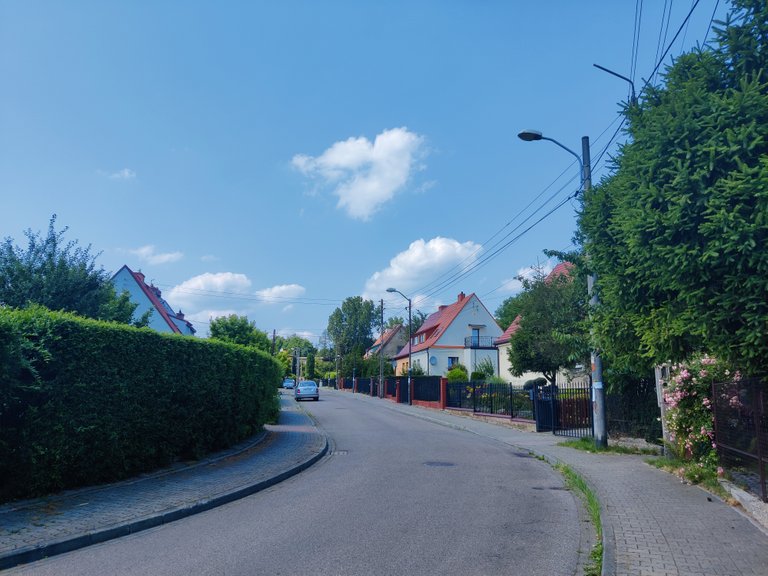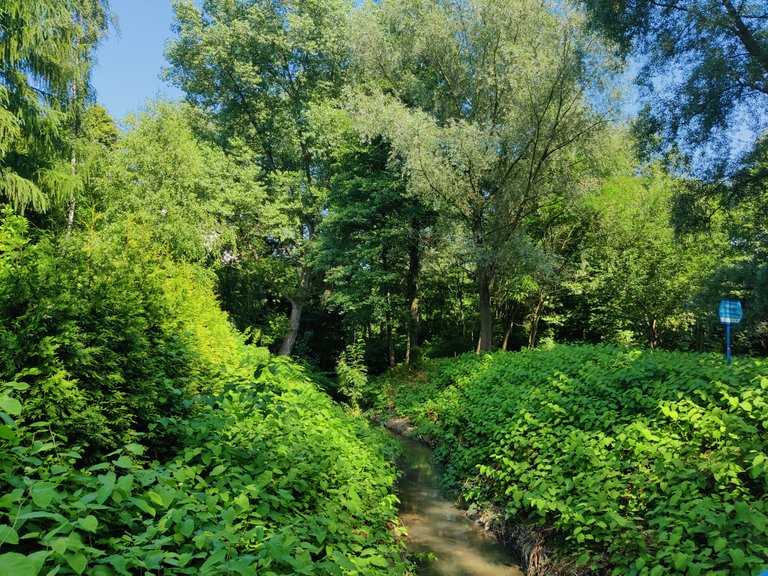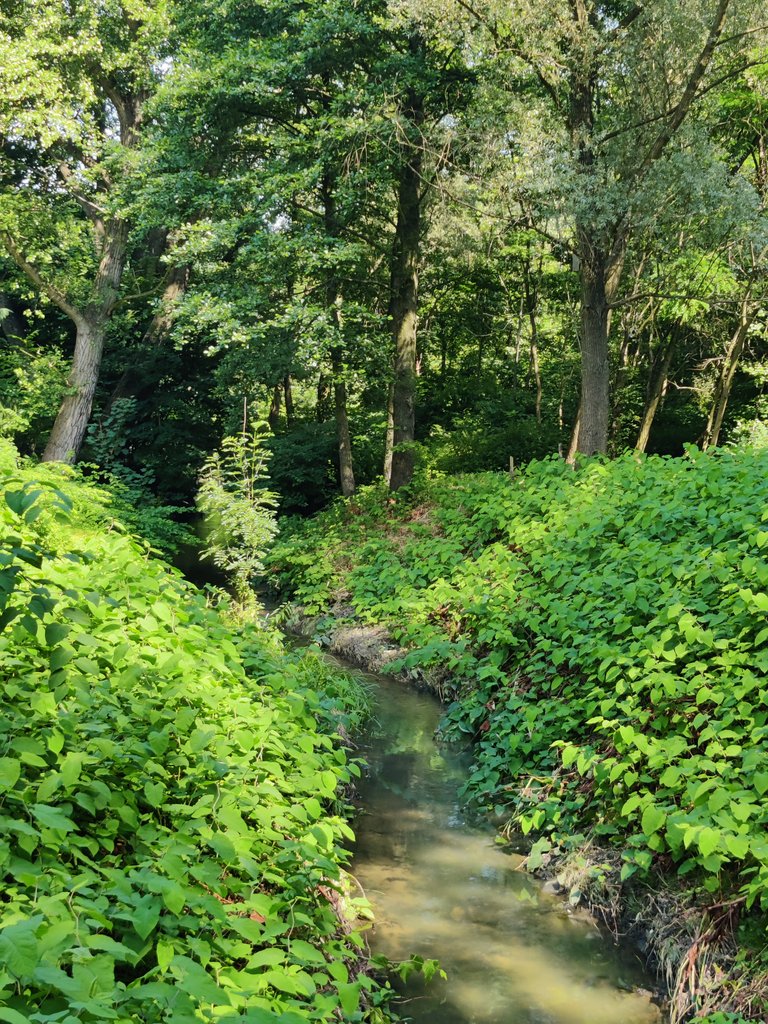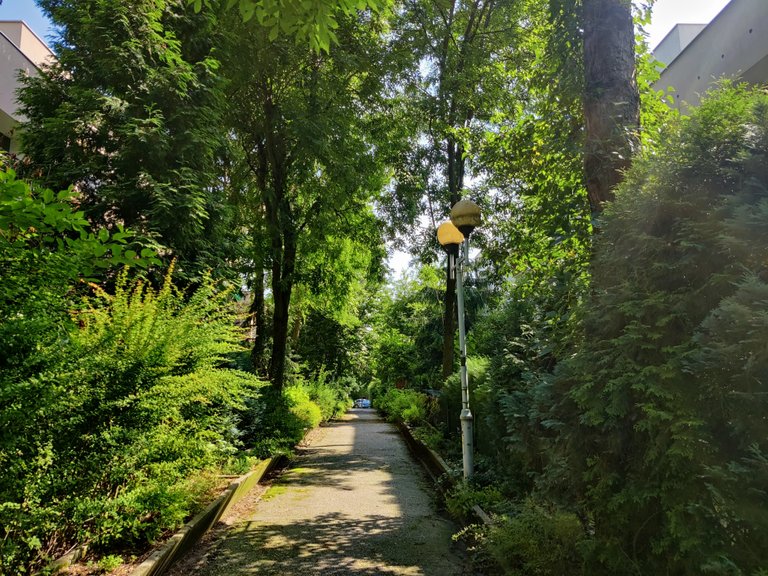 ---
Oczywiście zdarzają się i takie potworki. Architektonicznie może i jest to ciekawe, ale w tym miejscu temperatura była od razu 7 stopni wyższa.
Of course, there are also such monsters. From architectural point of view, it may be interesting, but in this place the temperature was immediately 7 degrees higher.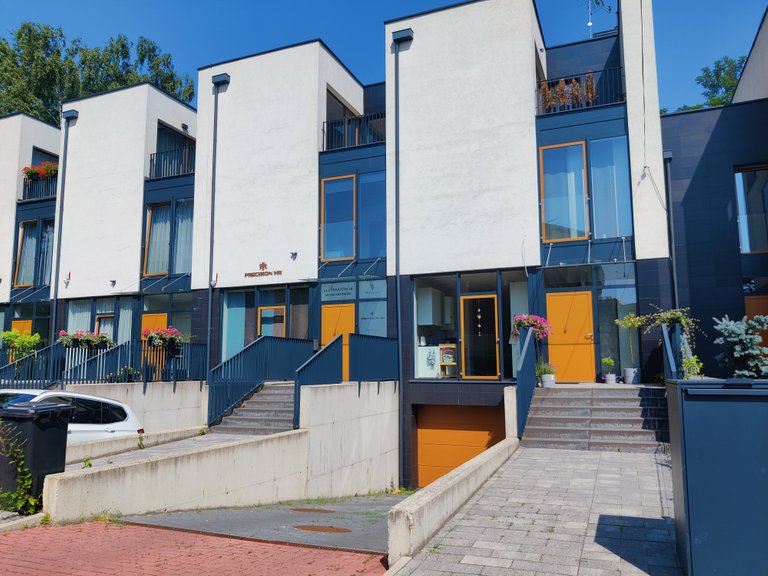 ---
Potem pojechaliśmy do centrum Katowic – do fizjoterapeuty na przegląd Bombla – i przy okazji zrobiliśmy mały spacer. No lubię to miasto. Tętni życiem! Kiedyś, przed remontami, było zgoła inaczej. I o ile nie popieram wszystkich inwestycji w Katowicach (betonowy rynek i zepsucie komunikacji miejskiej), tak jednak trzeba przyznać, że ludzie w centrum miasta lubią przebywać, a kiedyś po prostu tu straszyło.
Later we went to the center of Katowice – to visit the physiotherapist for a Baby check-up - and we took a little walk. I like this city, it's so full of life! It used to be quite different before the renovations. And while I do not support all investments in Katowice (as the concrete market square and the breakdown of public transport), it must be admitted that people like gathering in city center, and I remember the times it used to be scary here.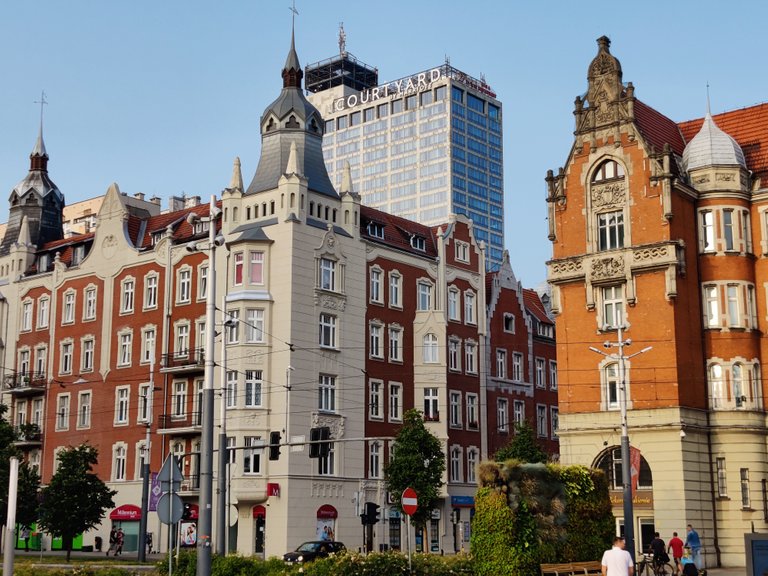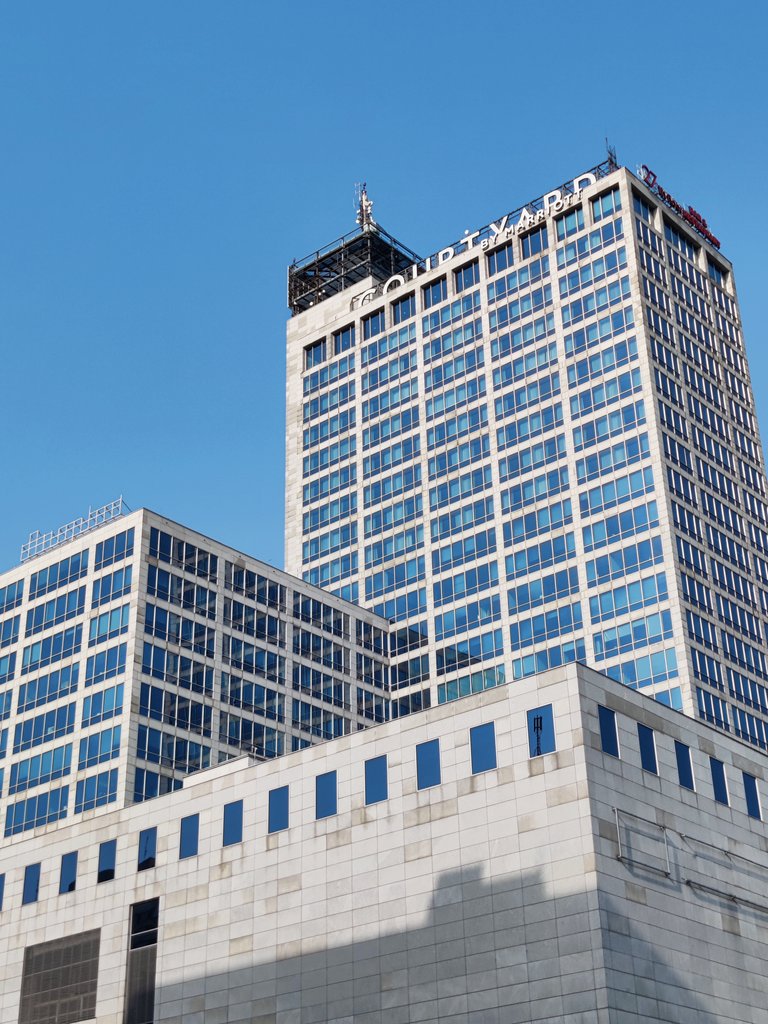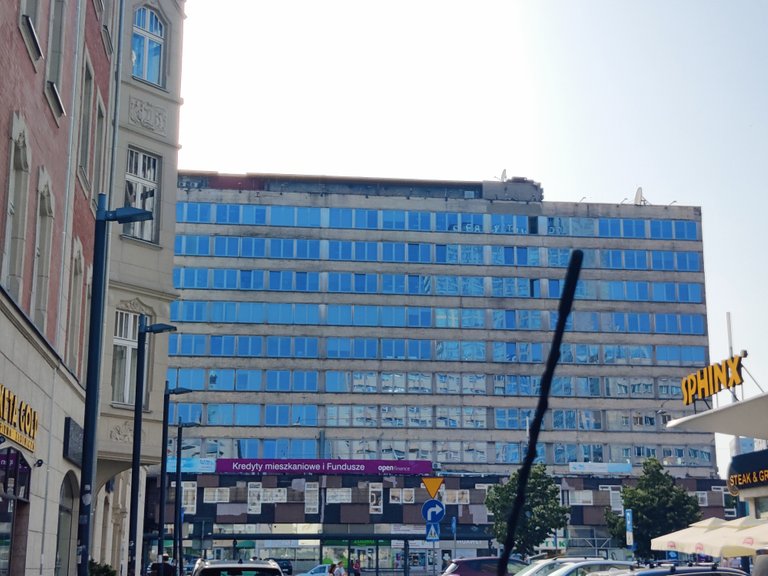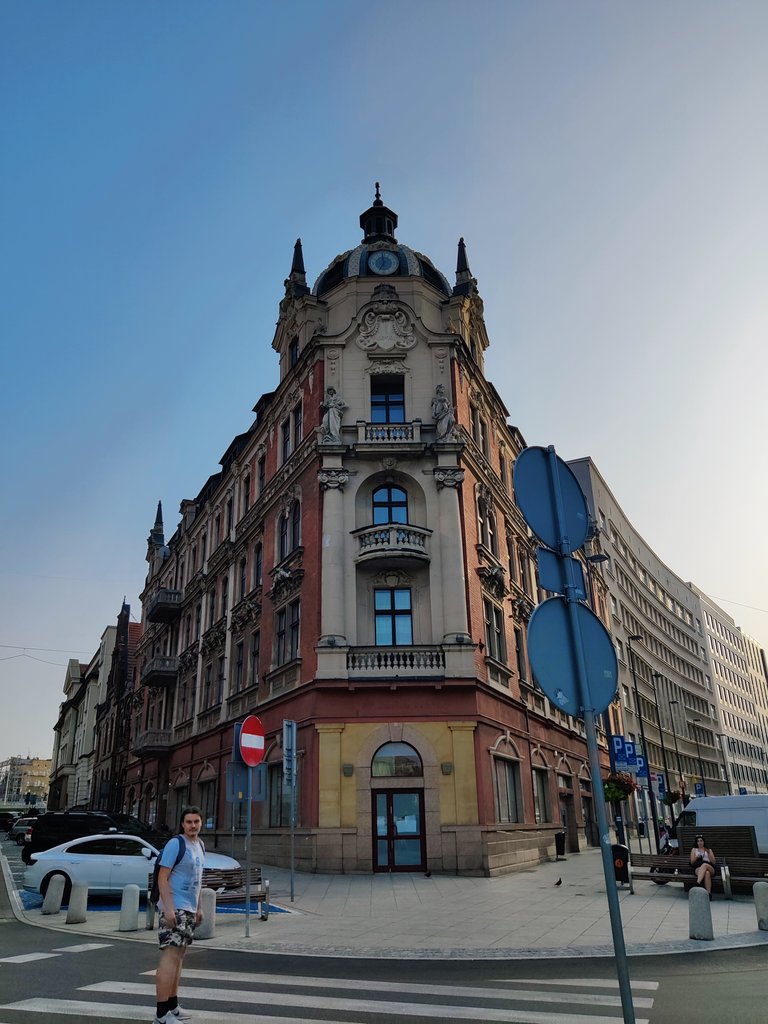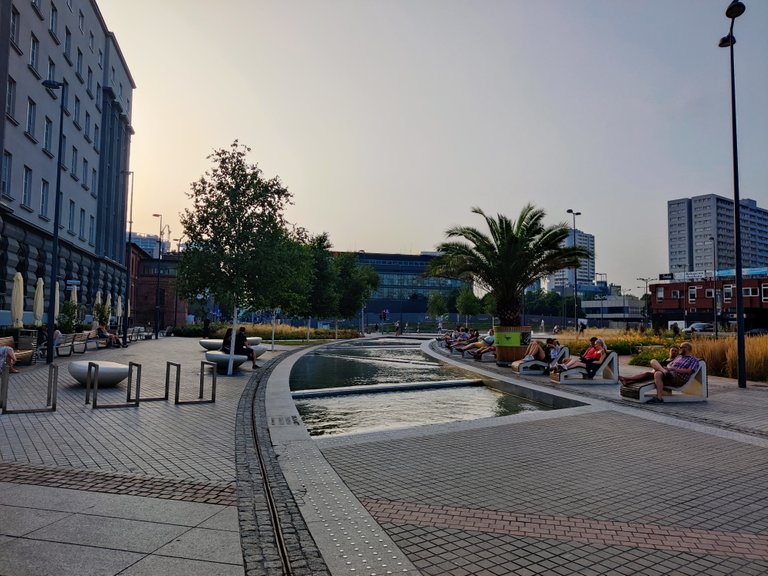 This report was published via Actifit app (Android | iOS). Check out the original version here on actifit.io




11186

---
---