[PL / ENG] Budynek .KTW (i Bykowińskie Golden Hour) My Actifit Report Card: November 16 2021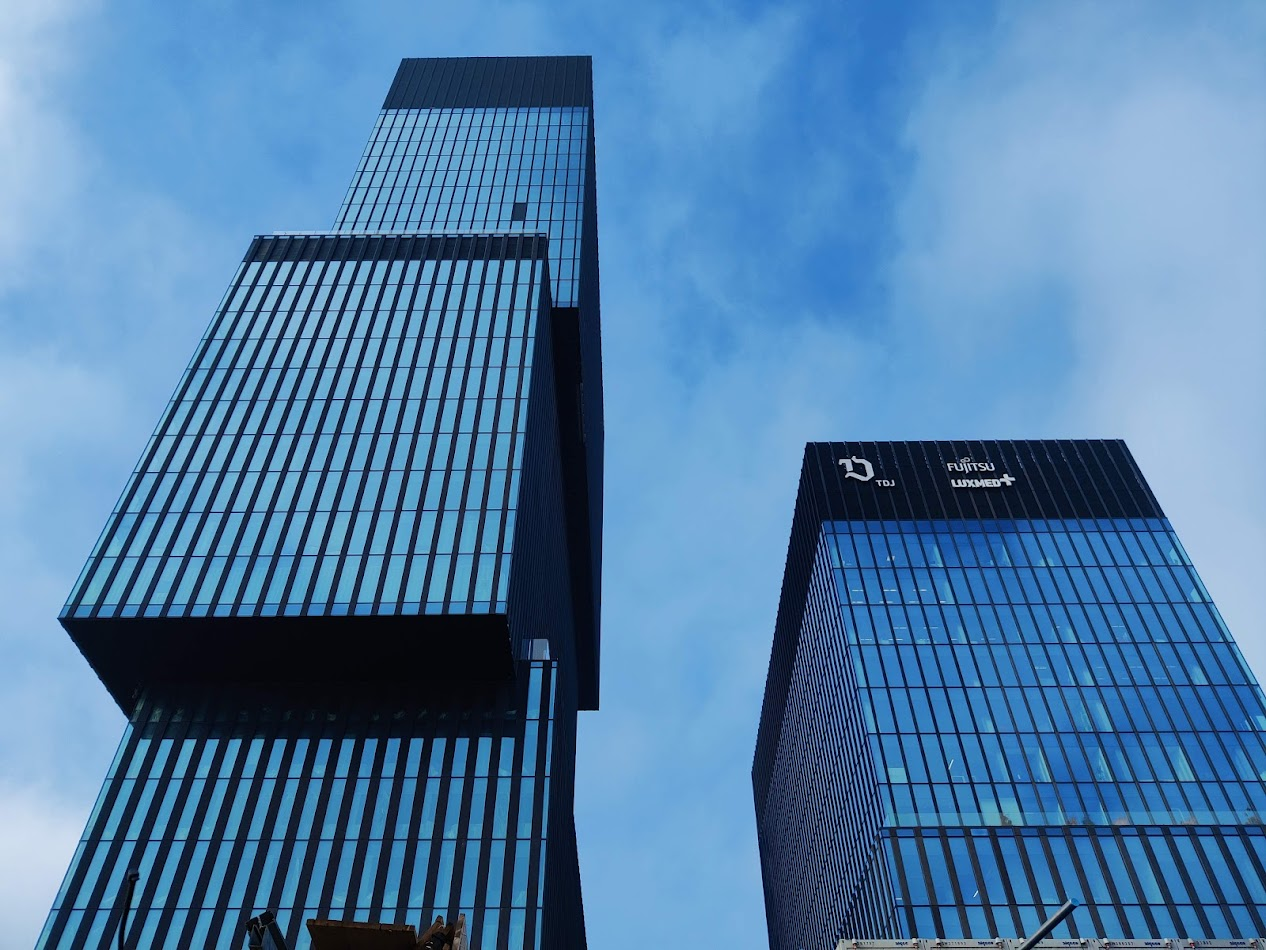 Dzisiaj musiałam coś załatwić w biurowcu .KTW. Nigdy wcześniej nie byłam w środku, oglądałam ten budynek tylko z daleka. Niemal bezpośrednio przy budynku znajduje się Strefa Kultury oraz duży darmowy parking. Ale ja, jak to ja - stanowczo preferuję spacer niż wciskanie się pod samo wejście autem. Zaparkowałam pod galerią i wyruszyłam na krótki spacer.
Today I had to do something in the .KTW office building. I've never been inside before, I've only seen this building from a distance. Almost directly next to the building there is a Culture Zone and a large free car park. But I, like always - definitely prefer a walk than squeezing with the car just in front of the entrance. I parked under the gallery and took a short walk.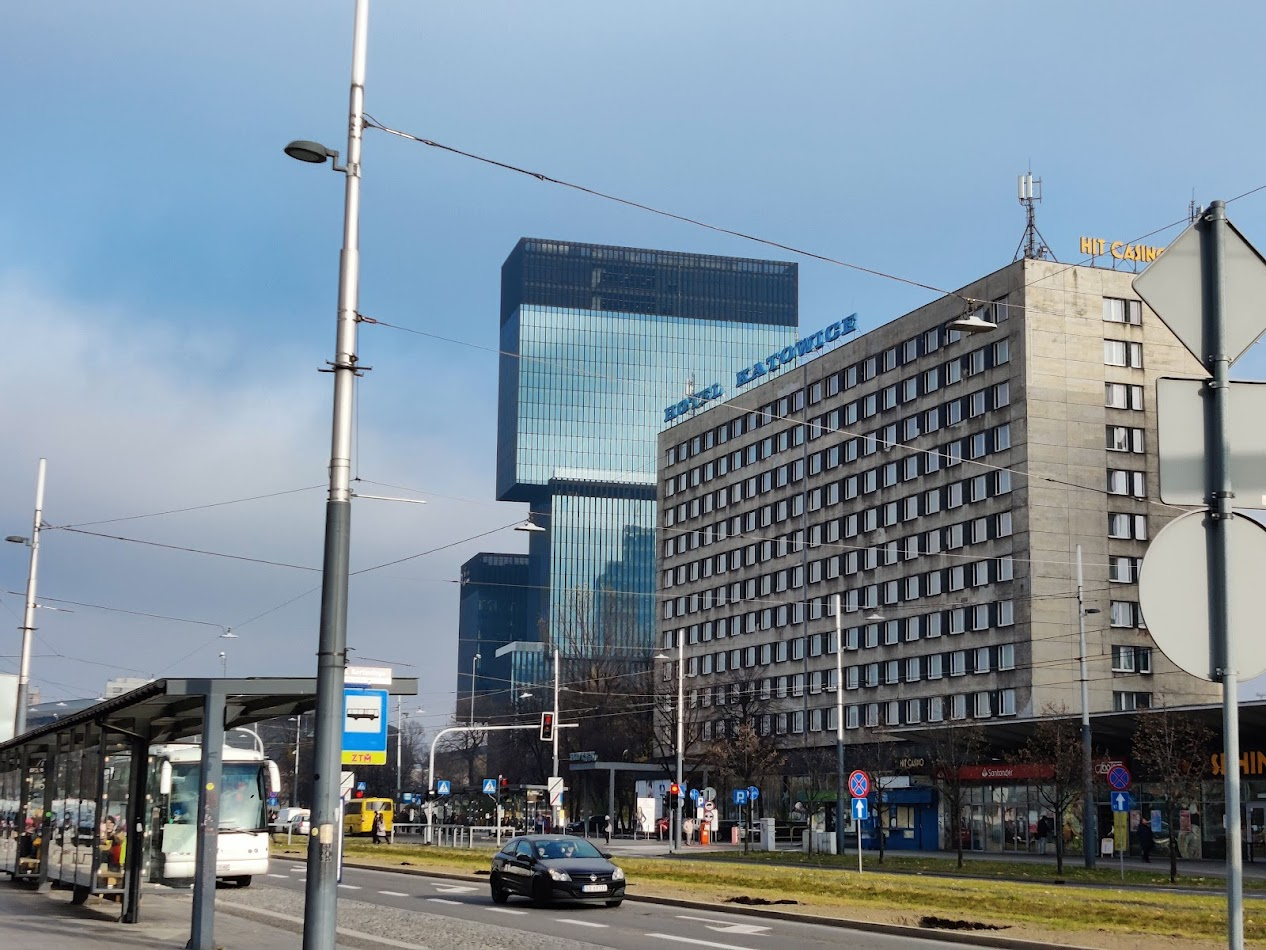 .KTW czający się za Hotelem Katowice
.KTW lurking behind Hotel Katowice
Wieżowce .KTW to stosunkowo nowa rzecz na panoramie Katowic i jakoś tak mnie dosyć cieszy. Lubię ten widok na Katowice z poziomu autostrady A4, czy z ulicy Kościuszki.
A jeszcze całkiem niedawno stał tu zupełnie inny wieżowiec - Budynek Dyrekcji Kolei Państwowych. Wyburzenie DKP w 2015 roku też było ciekawym wydarzeniem i ciekawie wpłynęło na widokówkę miasta - stało wielkie coś i nagle zniknęło, odsłaniając zupełnie nowy widok na Strefę Kultury.
.KTW skyscrapers are a relatively new thing in the Katowice panorama and somehow I am quite happy with them. I like this view of Katowice from the pointview of the A4 motorway or Kościuszki street.
And not so long ago, a completely different skyscraper stood here - the State Railways Directorate Building. The demolition of the building in 2015 was also an interesting event and had an interesting effect on the city's postcard - something great stood there for years and suddenly disappeared, revealing a completely new view of the Culture Zone.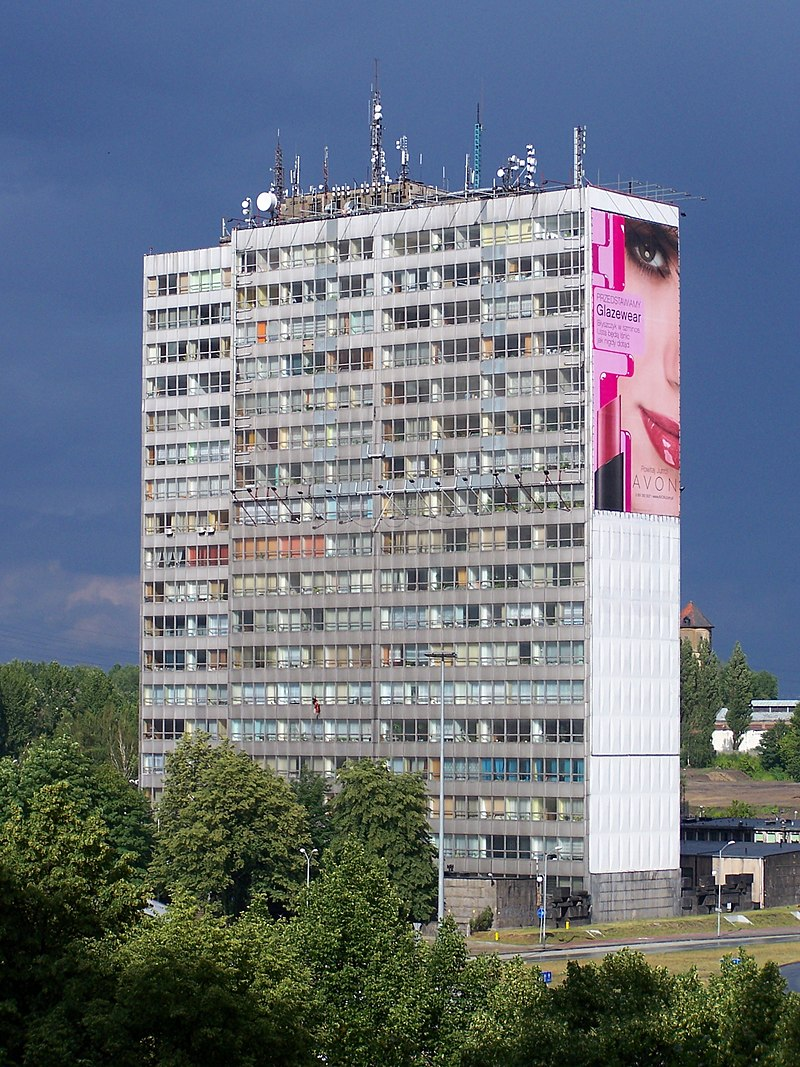 Stary wieżowiec
The old skyscraper
https://pl.wikipedia.org/wiki/Budynek_Dyrekcji_Kolei_Pa%C5%84stwowych_w_Katowicach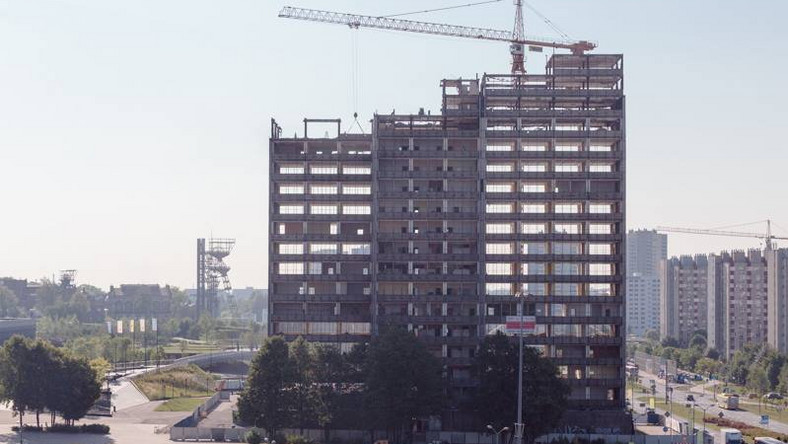 Rozbiórka
The Demolition
https://wiadomosci.onet.pl/slask/trwa-rozbiorka-pierwszego-wiezowca-w-katowicach/41lwbsj
No ale wracając do naszego .KTW. Poniżej wyłania nam się już najbardziej jak dotąd charakterystyczny rys na panoramie Katowic - Spodek.
Well, back to our .KTW. Below, we can see the most characteristic feature so far on the panorama of Katowice - Spodek.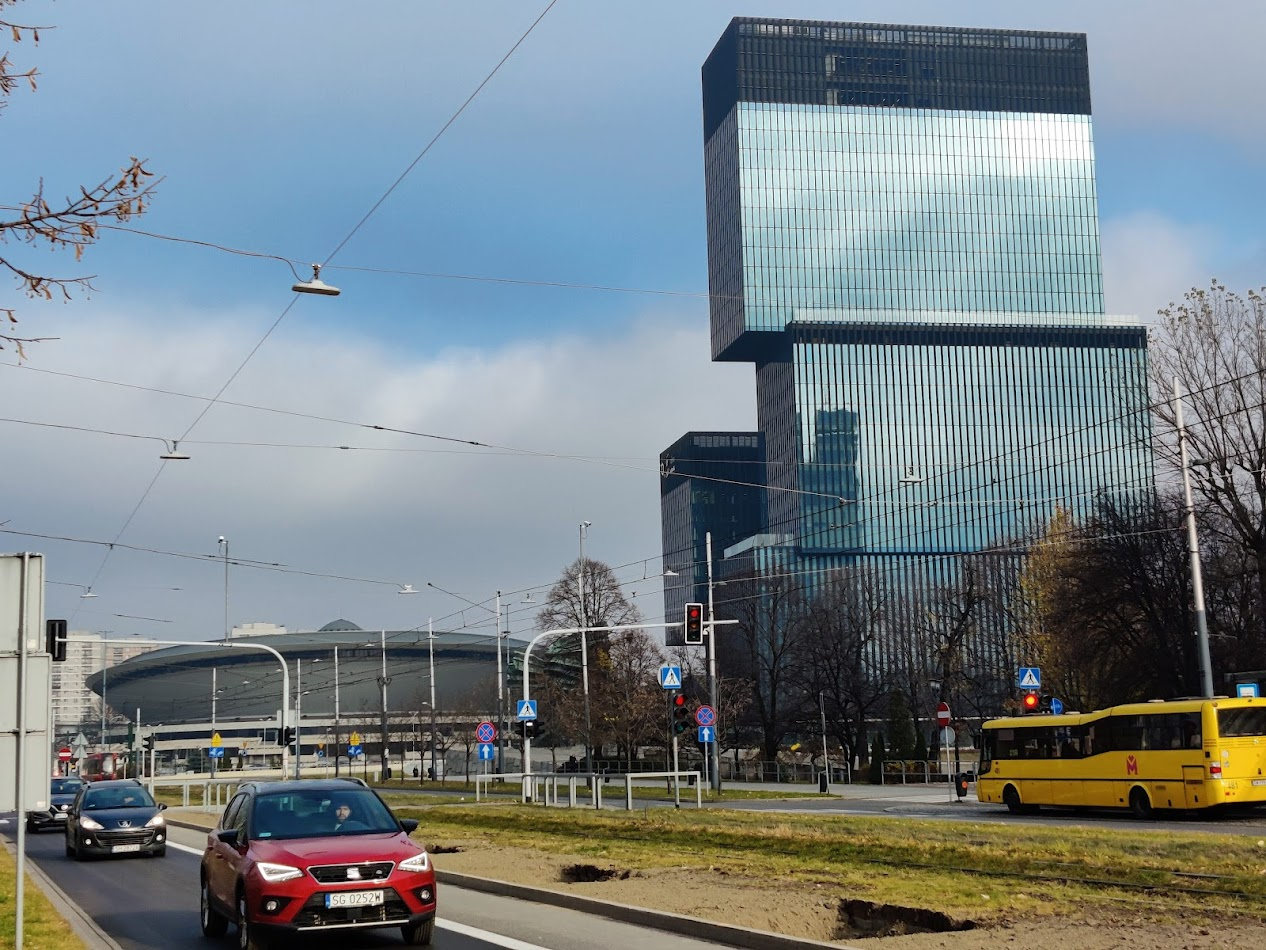 Po drodze mijamy też Superjednostkę, a że to też ciekawy obiekt, no to cyk.
On the way, we also pass Super Unit, and since it is also an interesting object, that's a photo.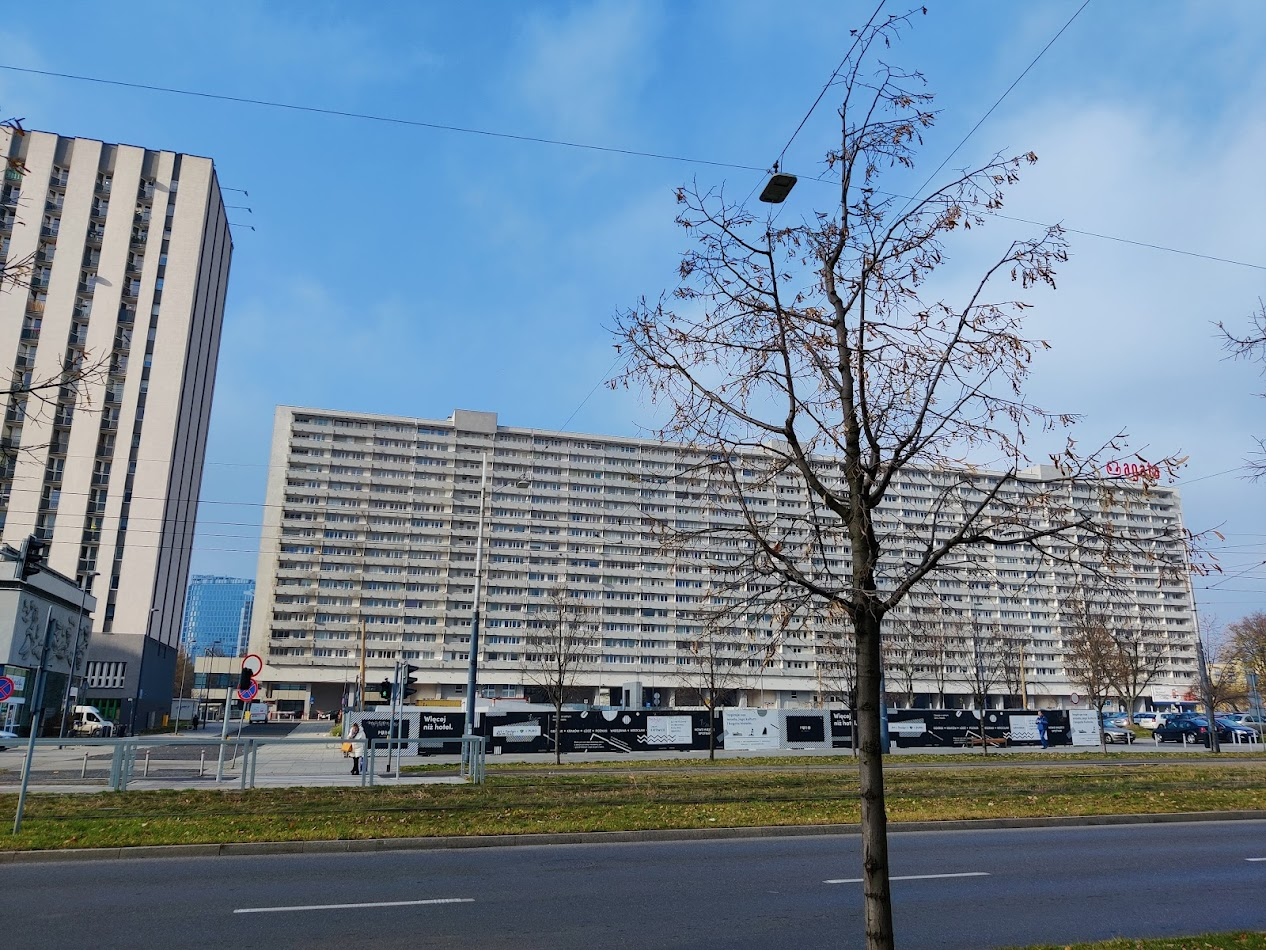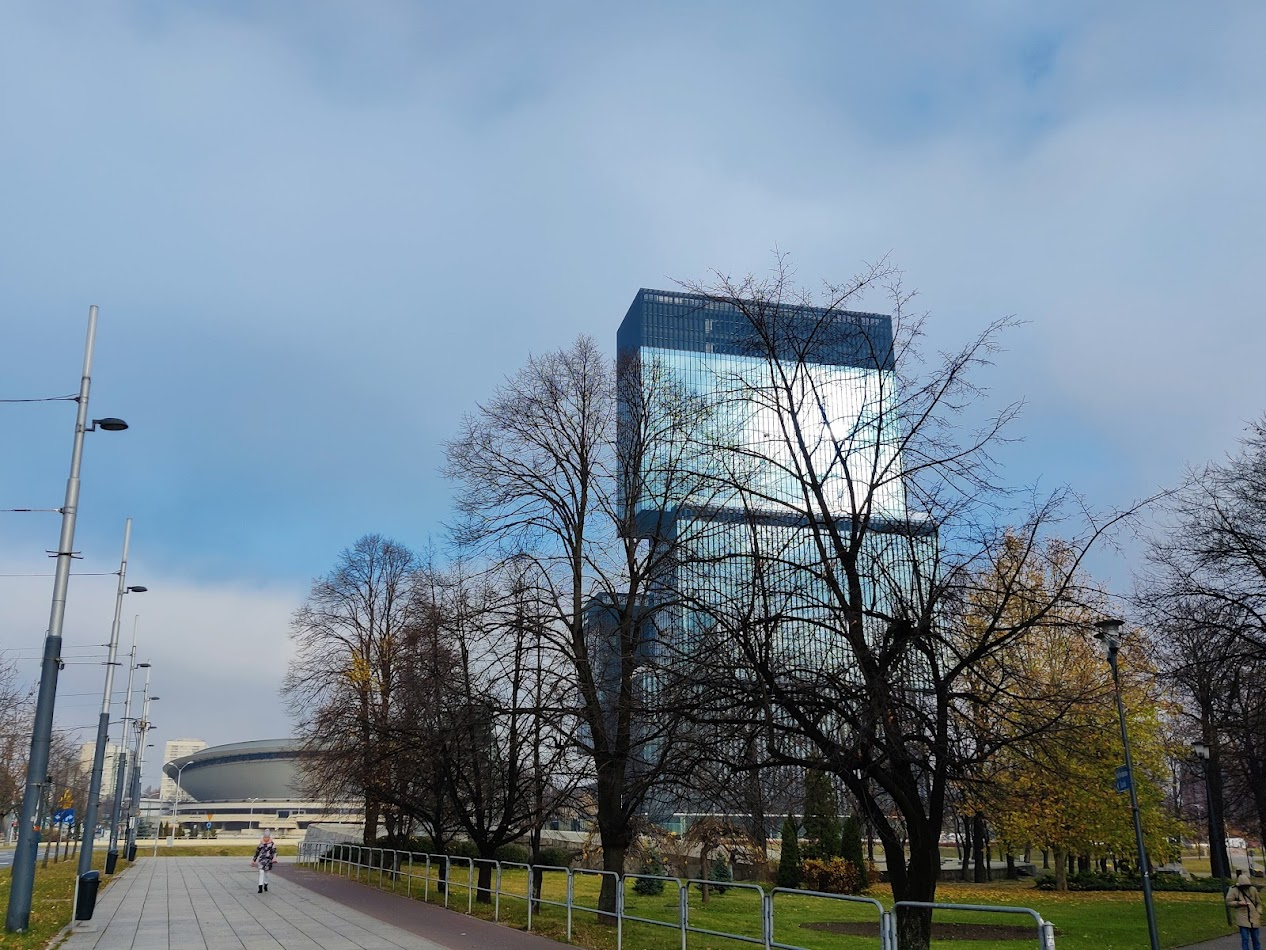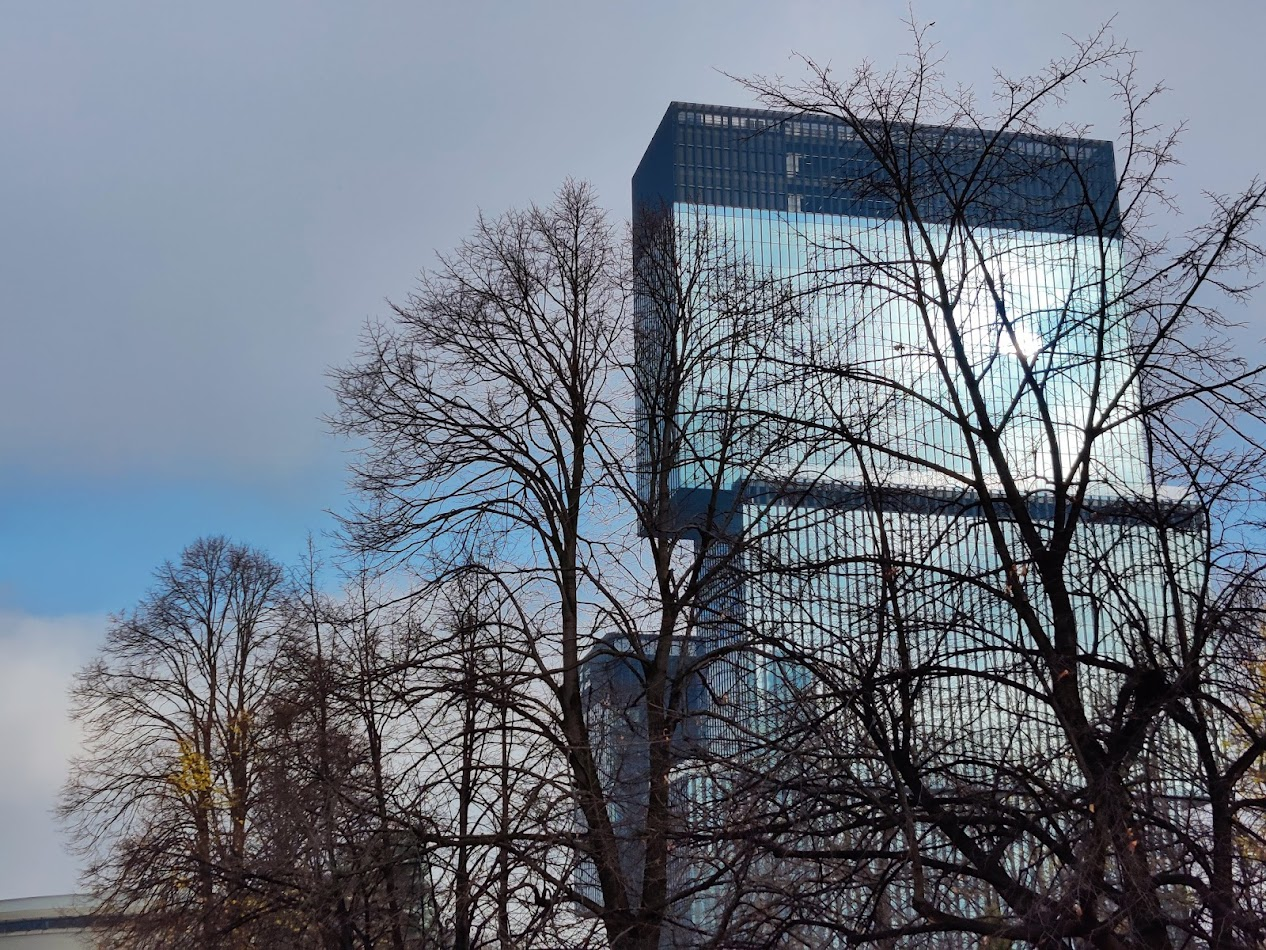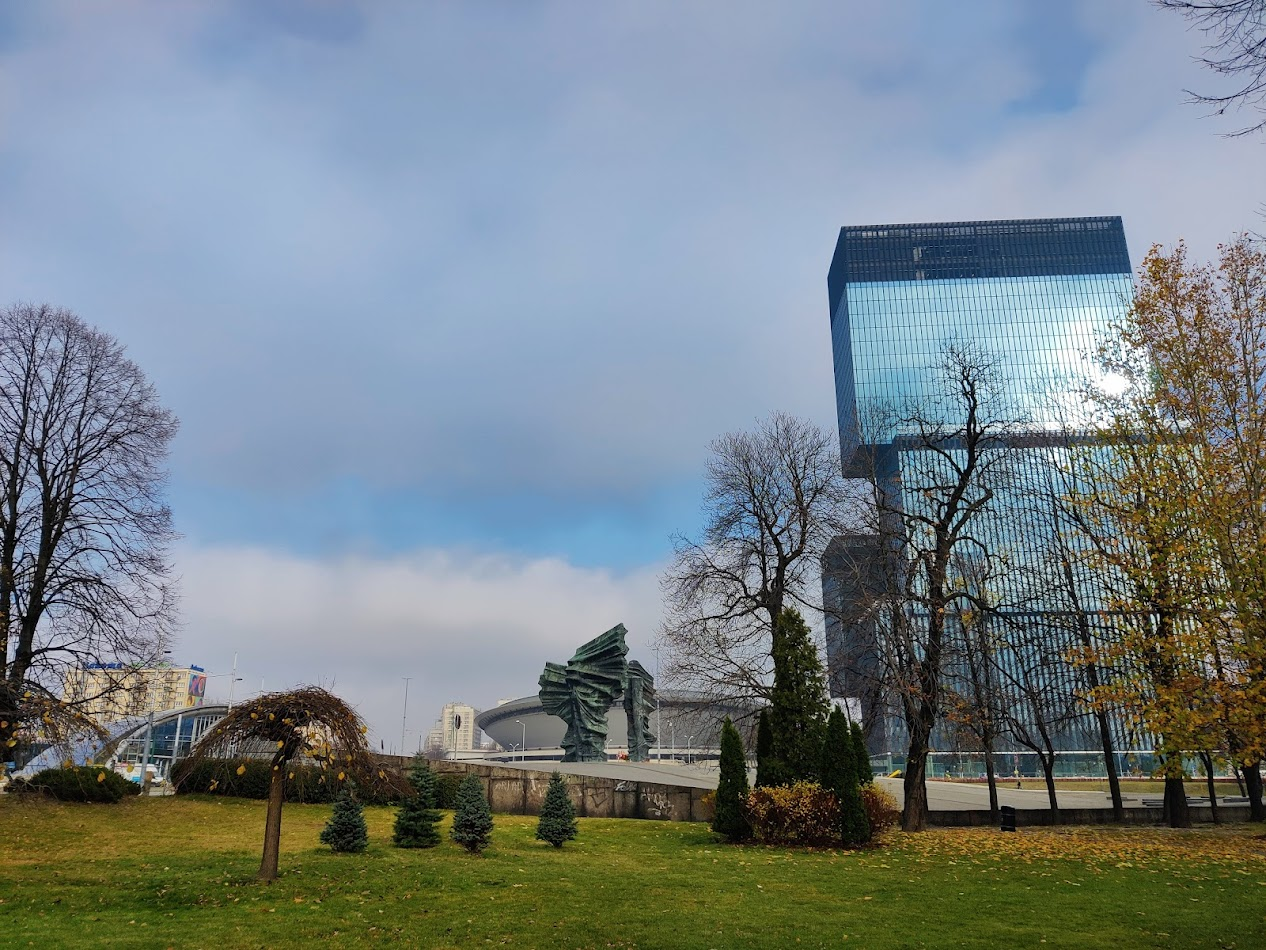 Pomnik Powstań Śląskich, zawsze obecny.
Monument to the Silesian Uprisings, always there.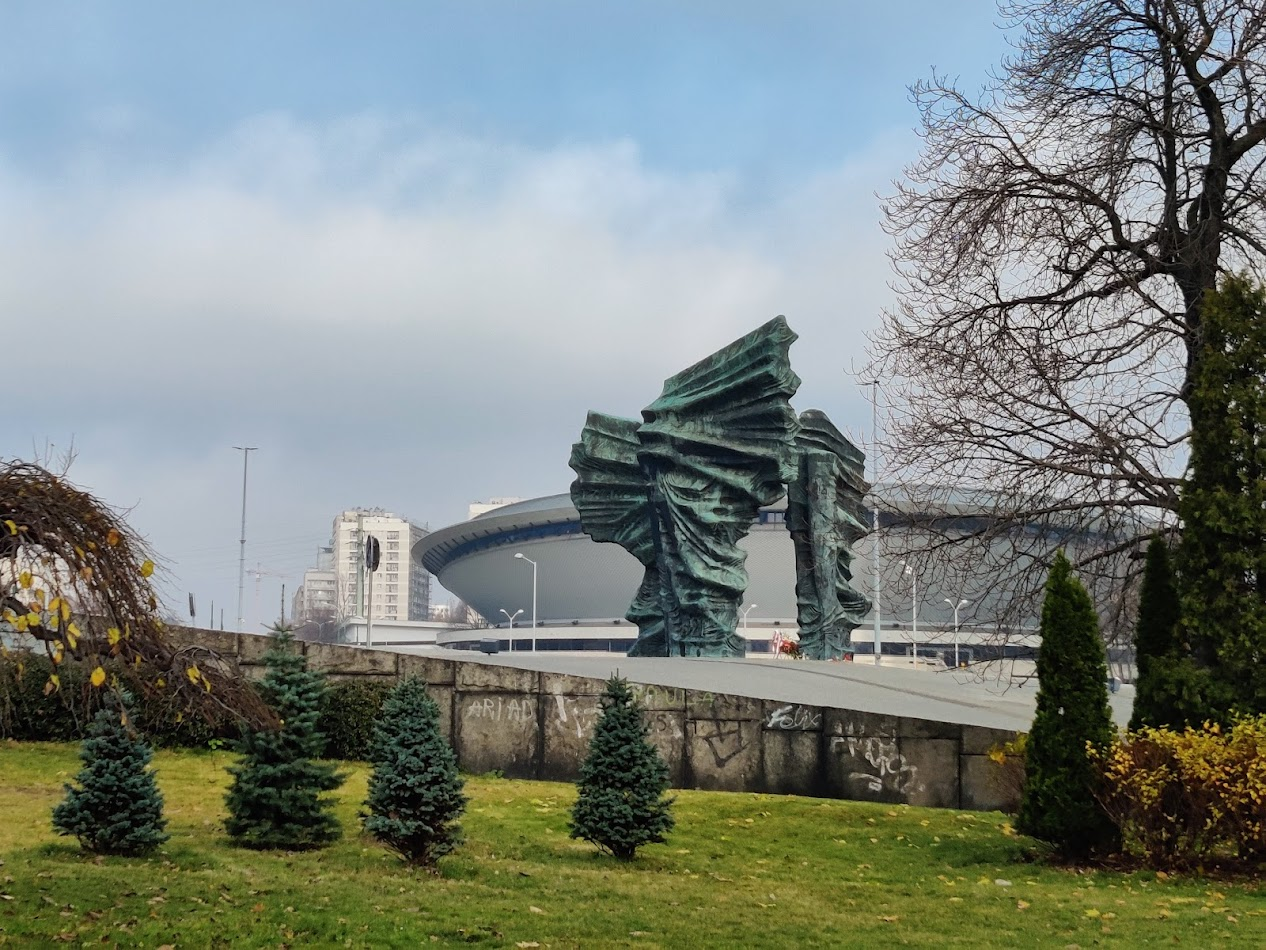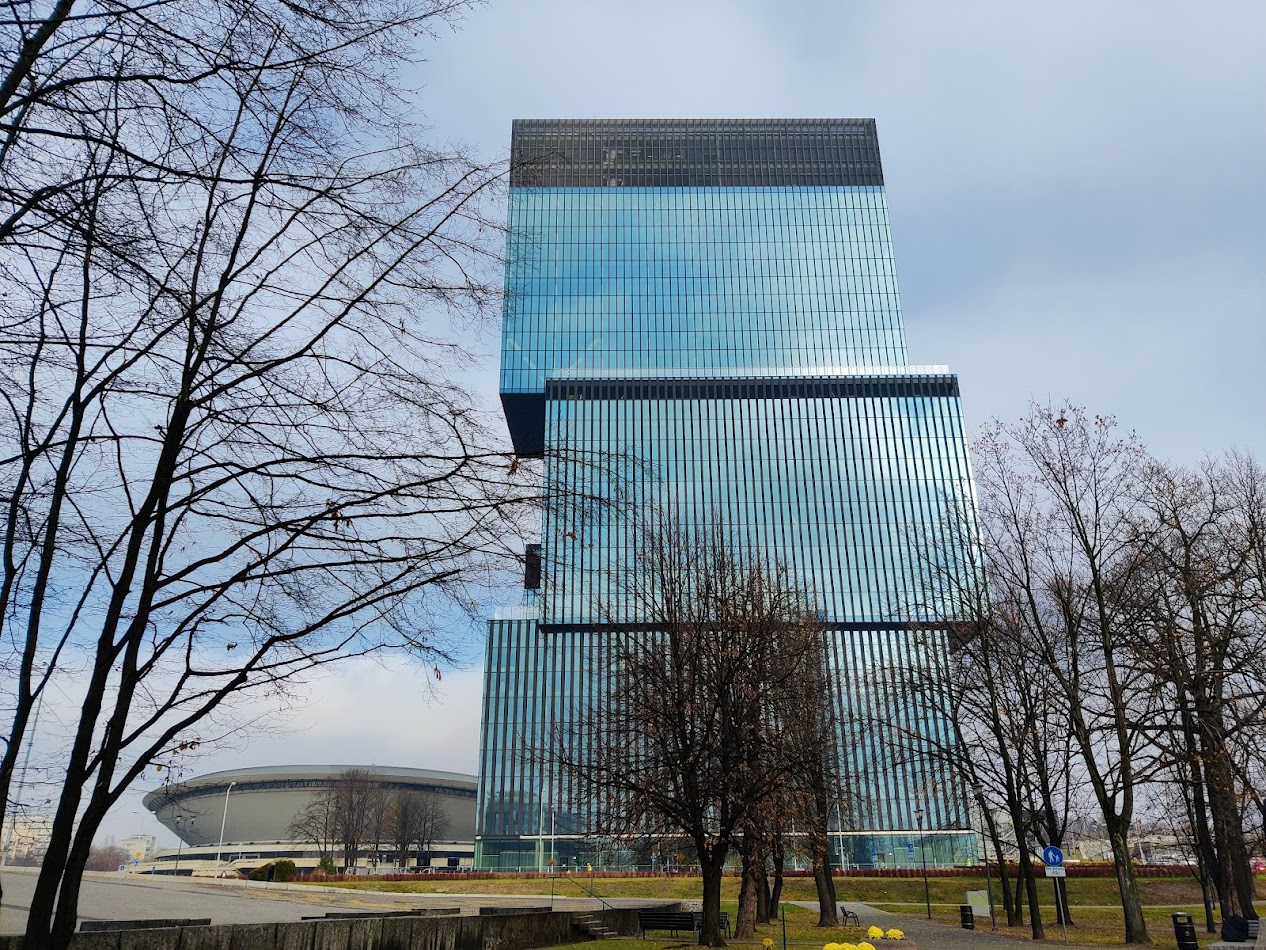 A tutaj .KTW z Ziętkiem.
And here .KTW with Jerzy Ziętek.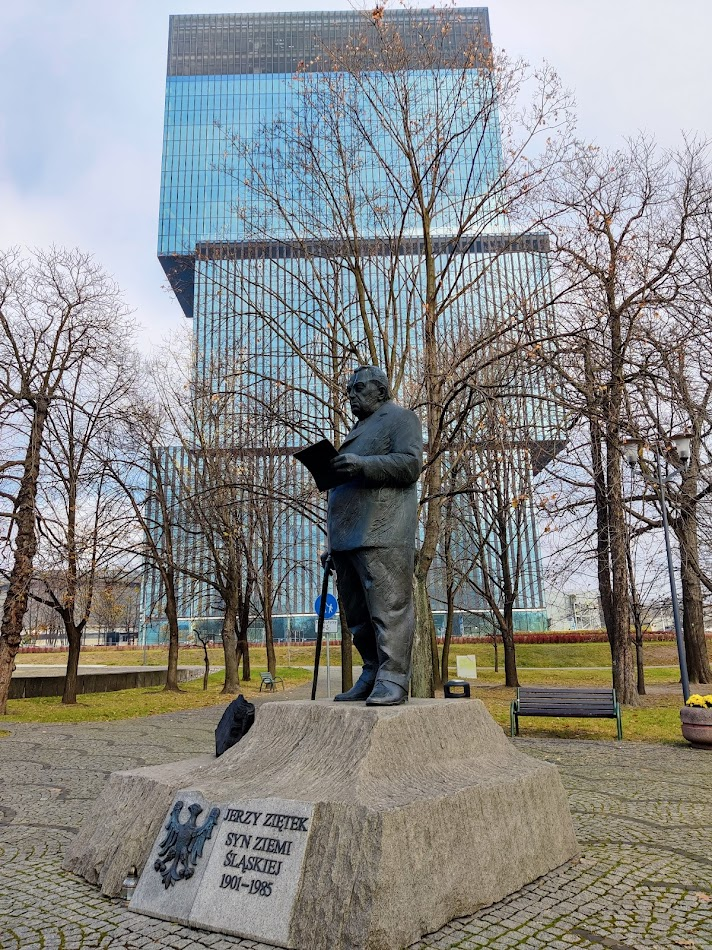 Dotarłam? Jeszcze nie do końca. Na dole wciąż trwają jakieś prace, trzeba było obejść barierki dookoła.
Did I get there? Not quite yet. There is still some work going on downstairs, the railings had to be walked around.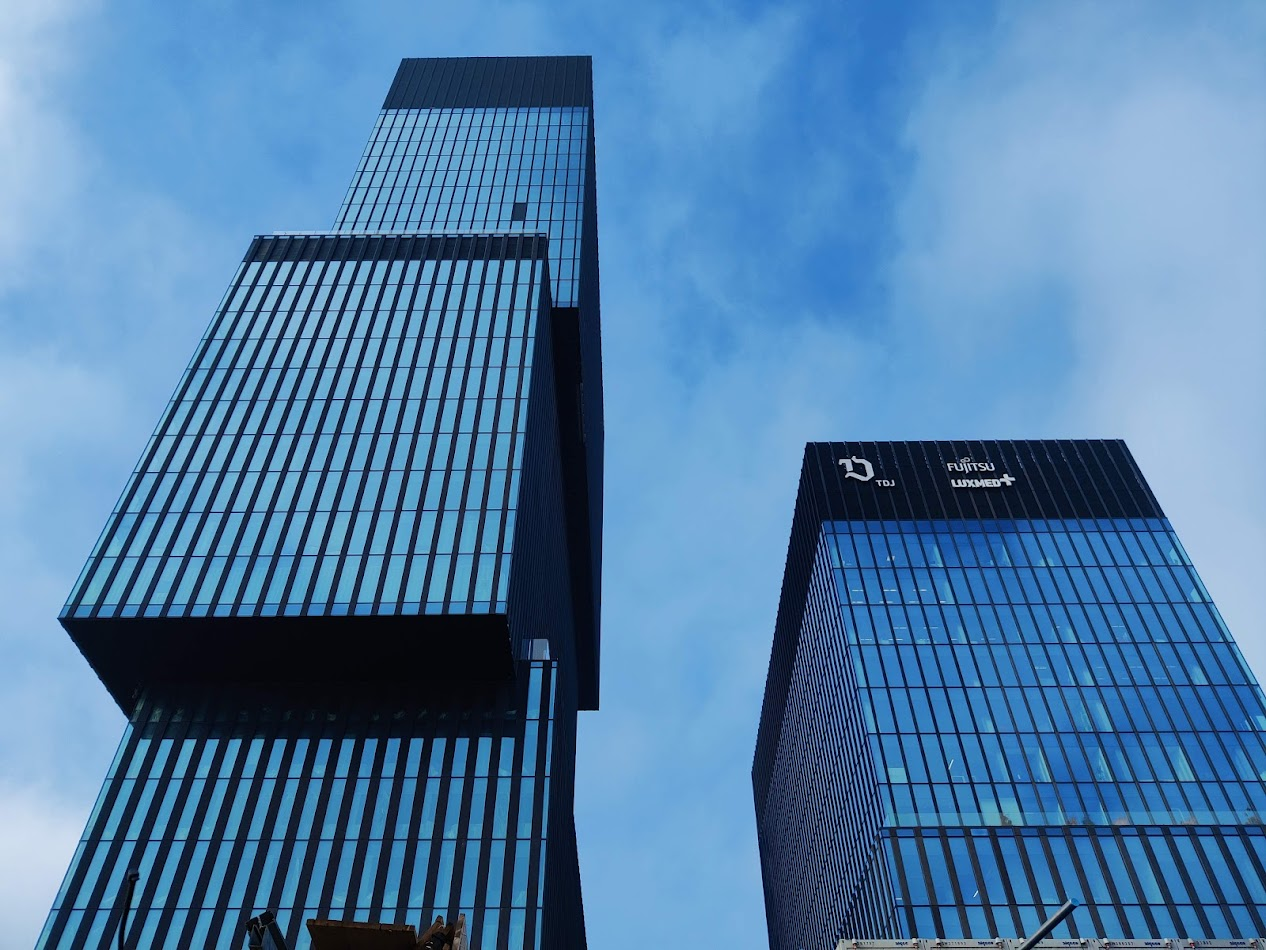 Obok budynek NOSPR. Ładny, ale przy .KTW niepozorny.
Next to the .KTW is the building of the Polish National Radio Symphony Orchestra. Nice, but inconspicuous with .KTW.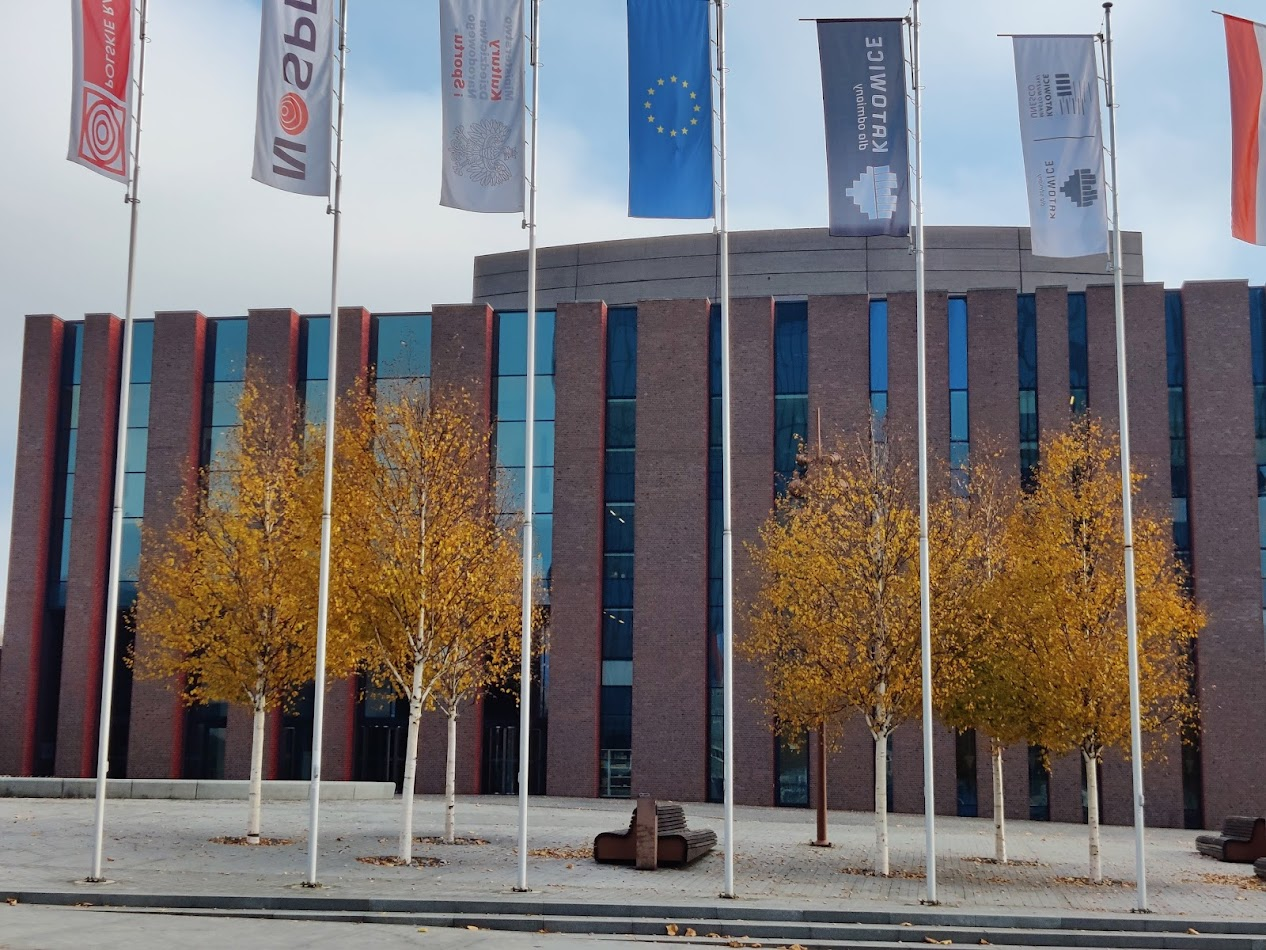 Stojąc pod .KTW miałam niejakie skojarzenie z Toronto. Tamte wieżowce były podobne w fakturze i kolorystyce. Nie da się jednak ukryć, że było ich bez porównania więcej, sprawiały takie przytłaczające wrażenie, a człowiek czuł się naprawdę malutki. .KTW to jednak do Toronto daleko.
Standing under .KTW, it reminded me somehow of Toronto. Those skyscrapers were similar in texture and color. Obviously, there are much more of them in Toronto and they make you feel so small! .KTW is far from Toronto.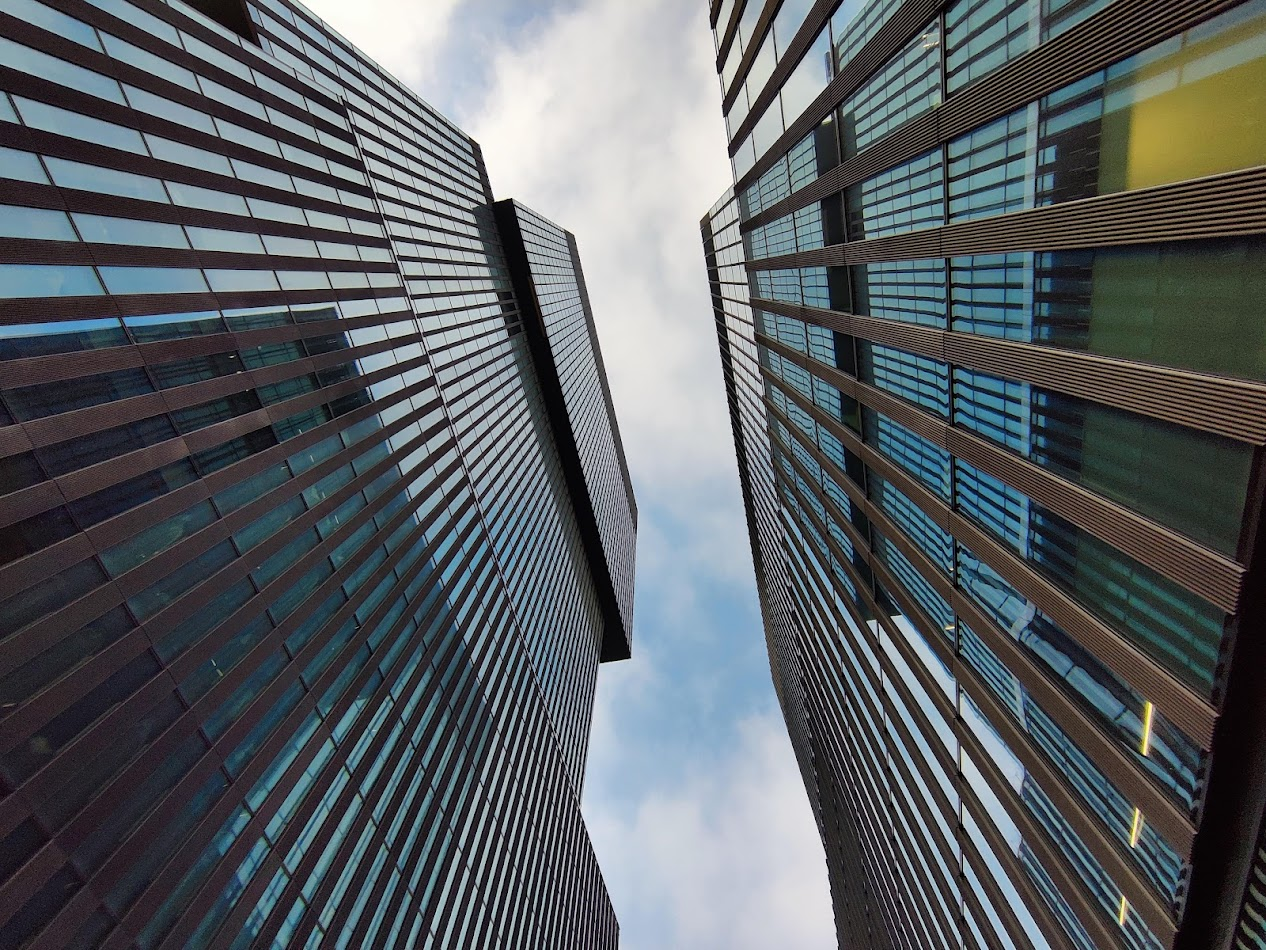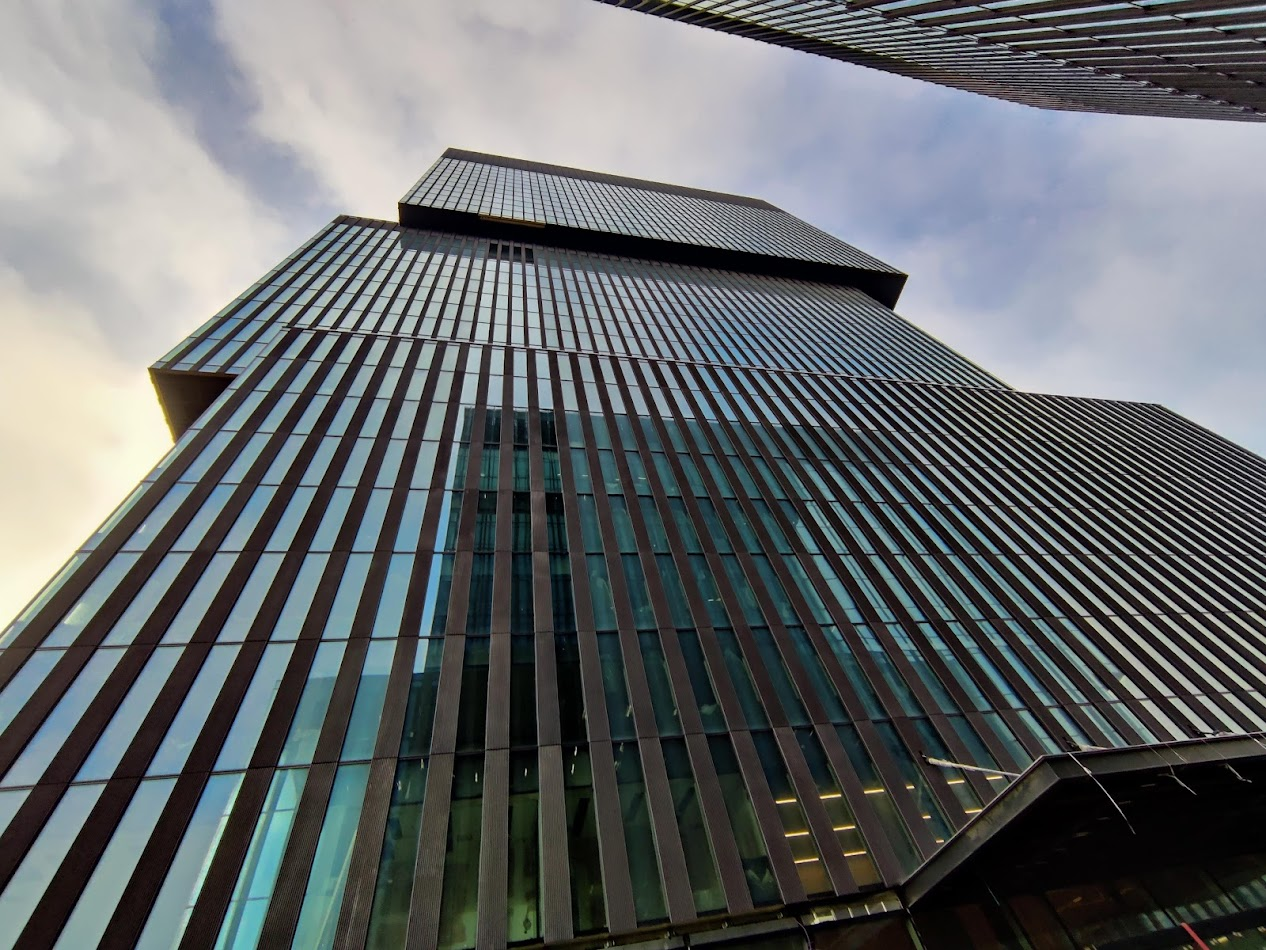 A tu już po wyjściu, cześć Spodek.
And here after leaving, hello, Spodek.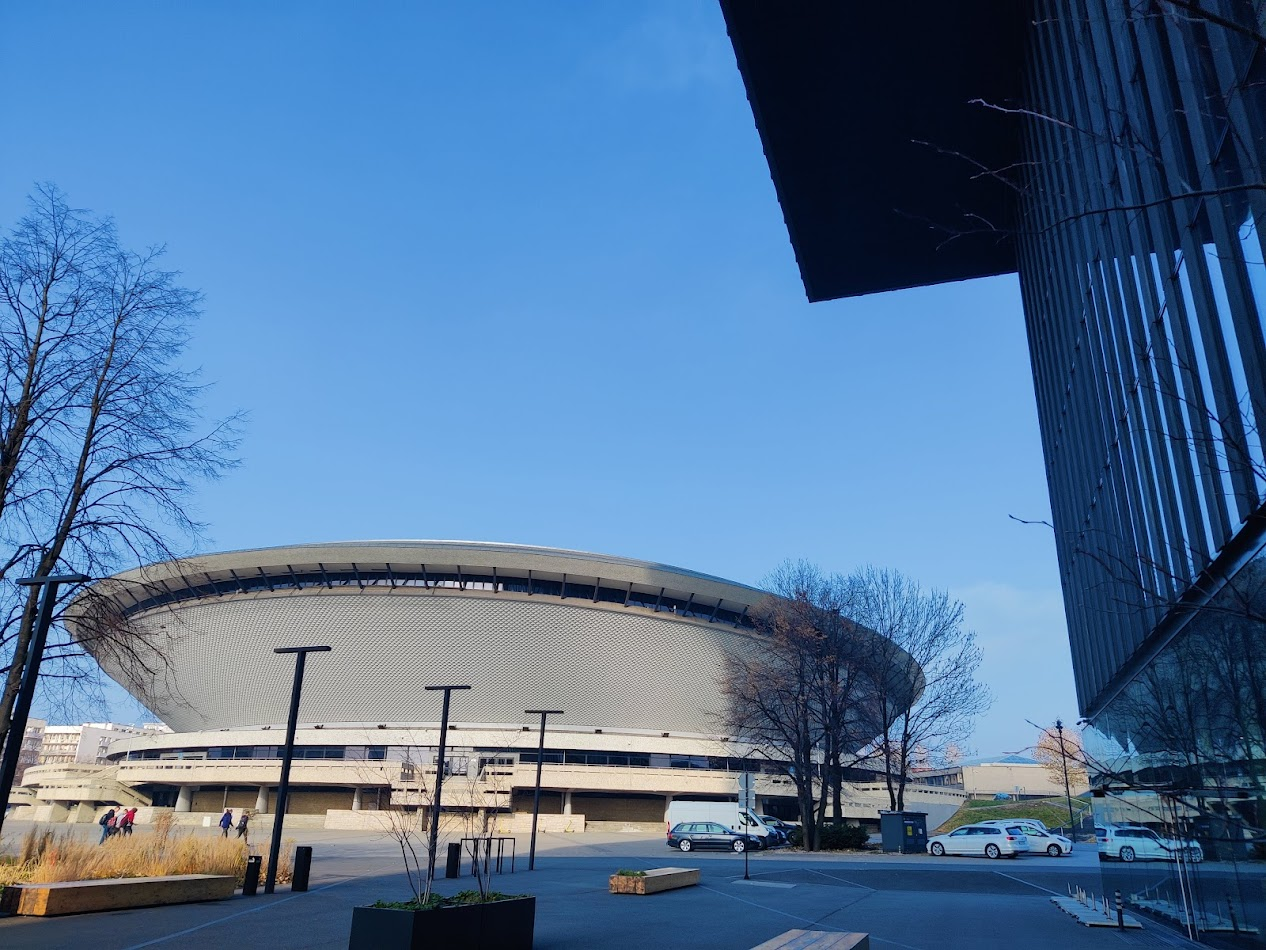 I pożegnanie z .KTW.
Bye, bye .KTW!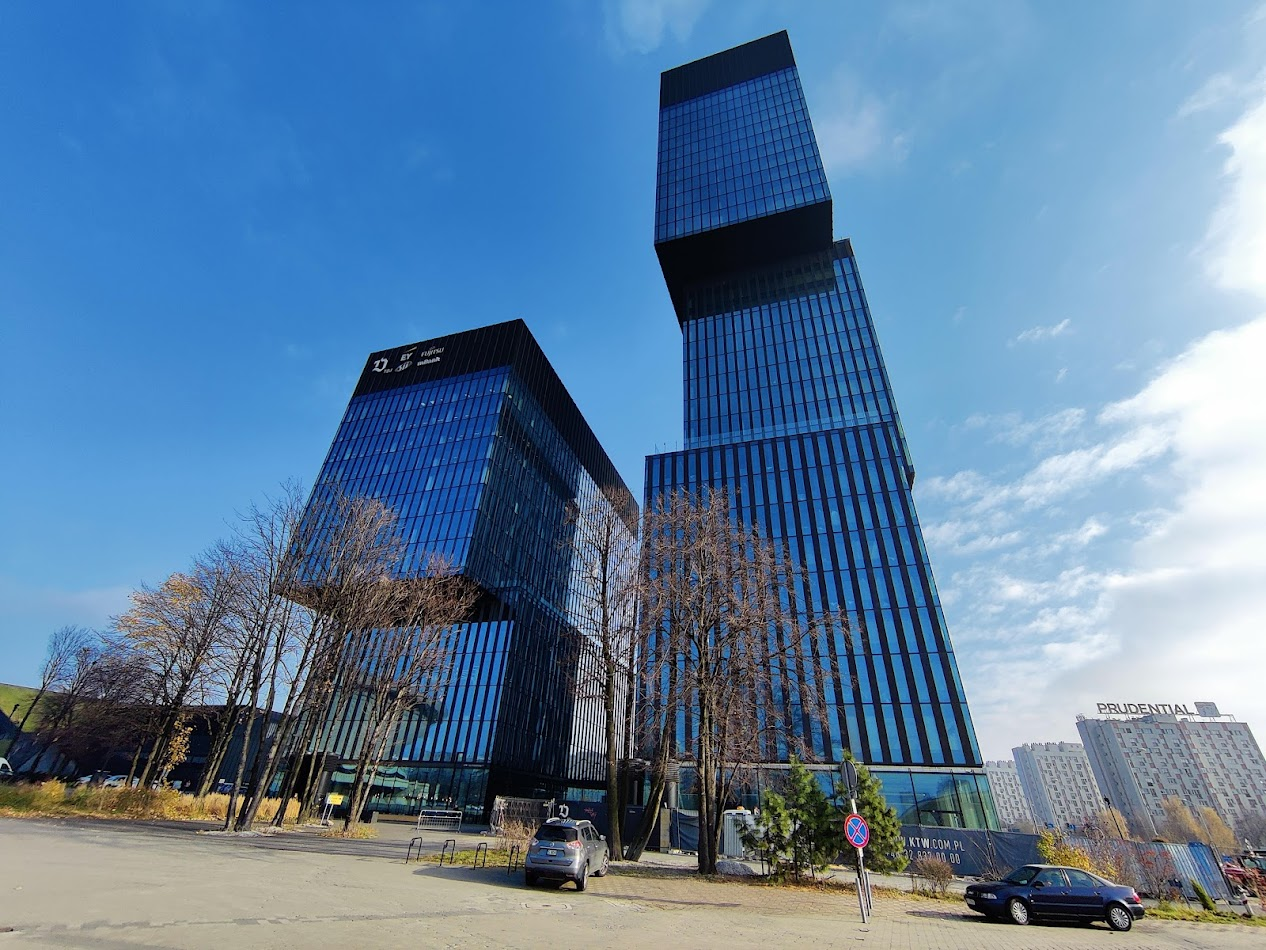 W drodze powrotnej przeszłam jeszcze aleją polskiej siatkówki z odbitymi dłońmi siatkarzy.
On the way back, I also walked the avenue of Polish volleyball with the hands of the volleyball players.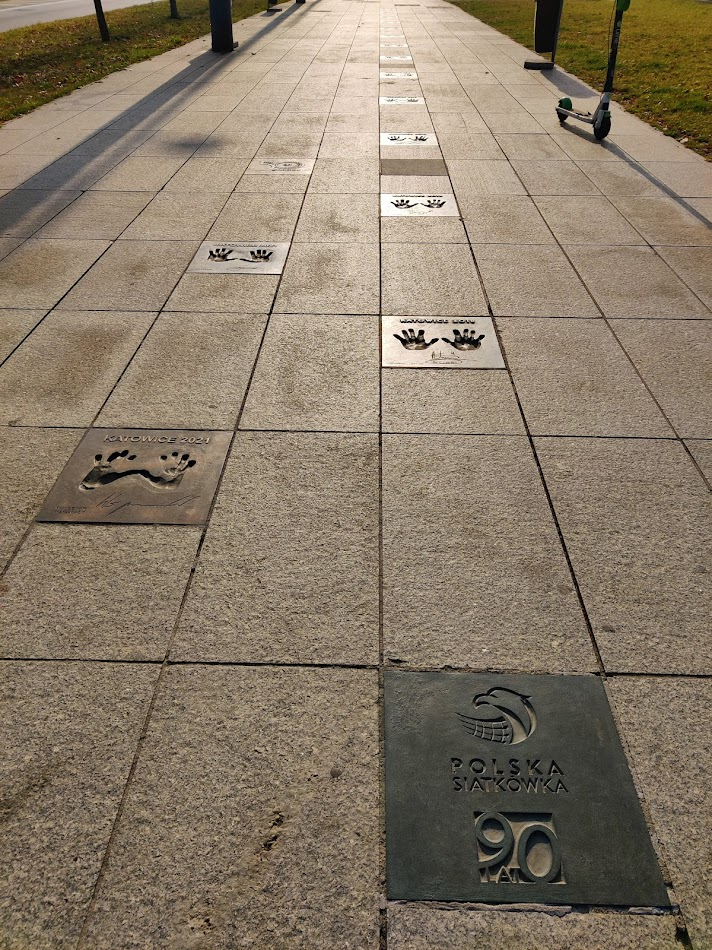 ---
Po powrocie do domu udało się nam jeszcze wyskoczyć na dodatkowy mały spacer i złapać trochę bykowińskiego Golden Hour.
After returning home, we managed to go out for an extra little walk and catch some Golden Hour.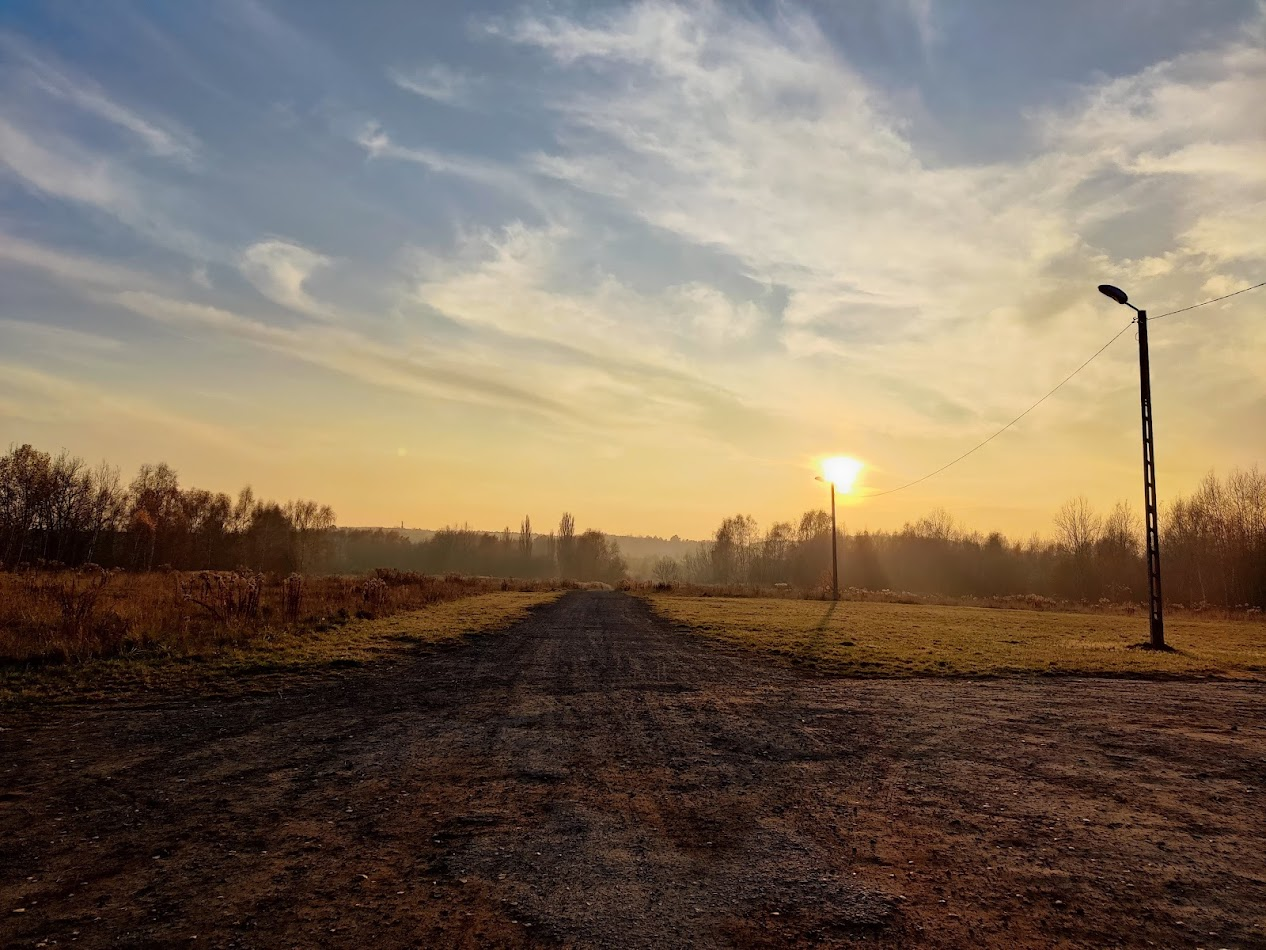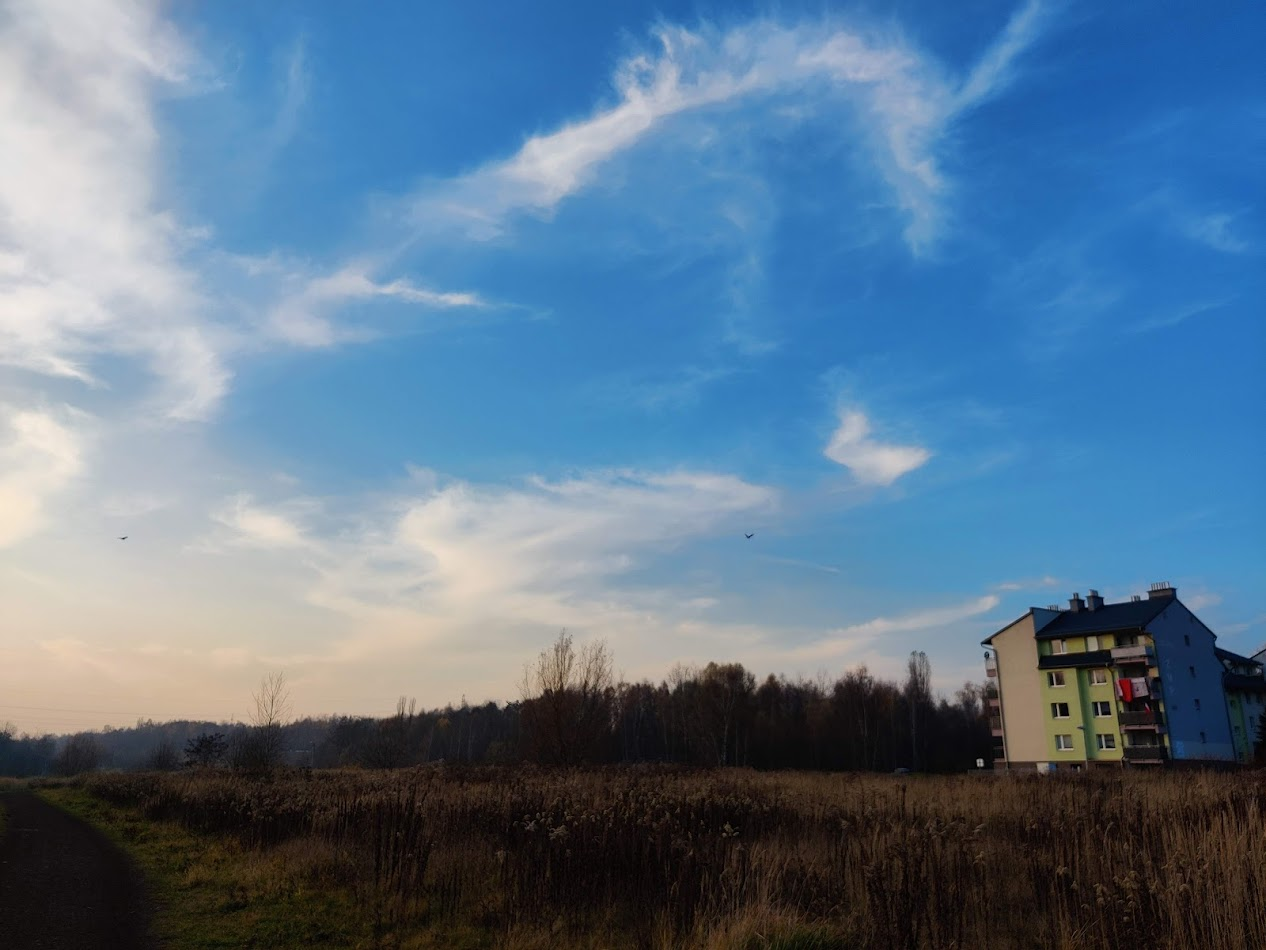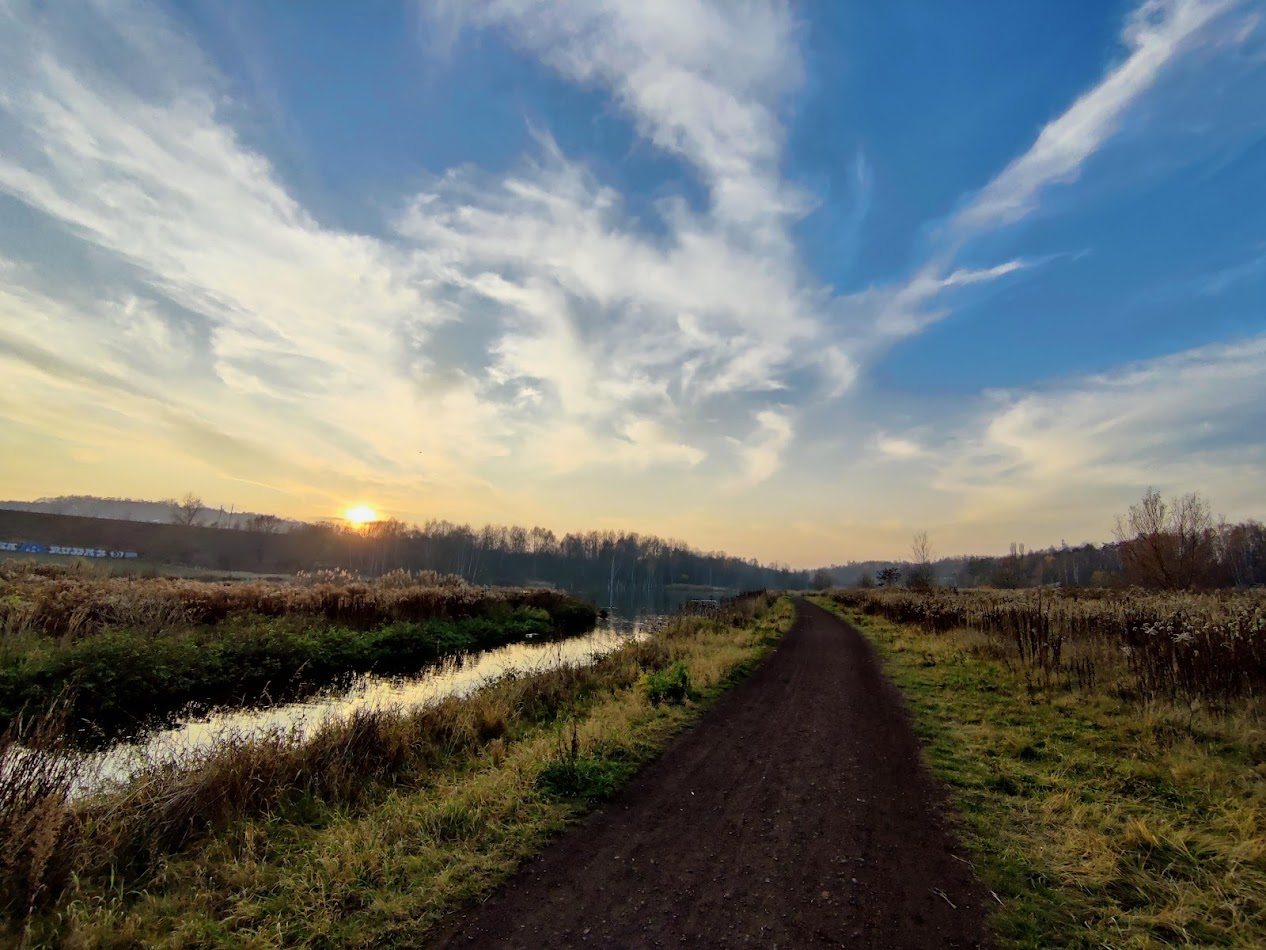 ---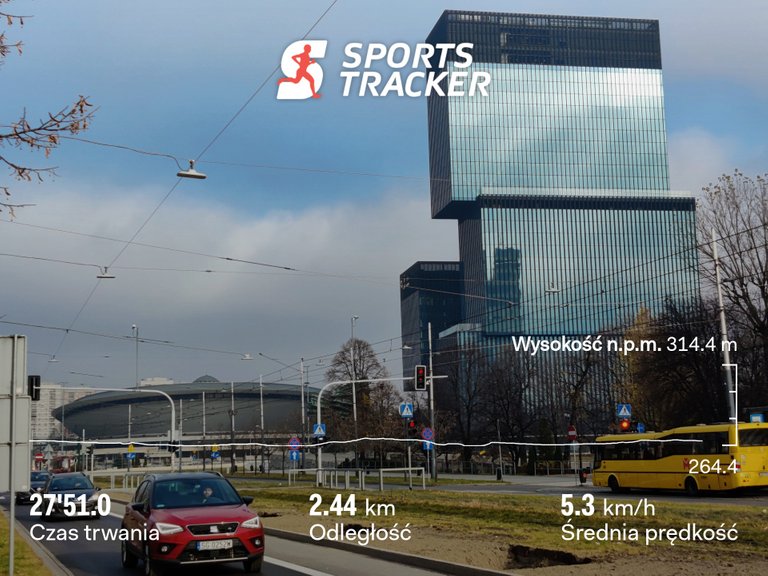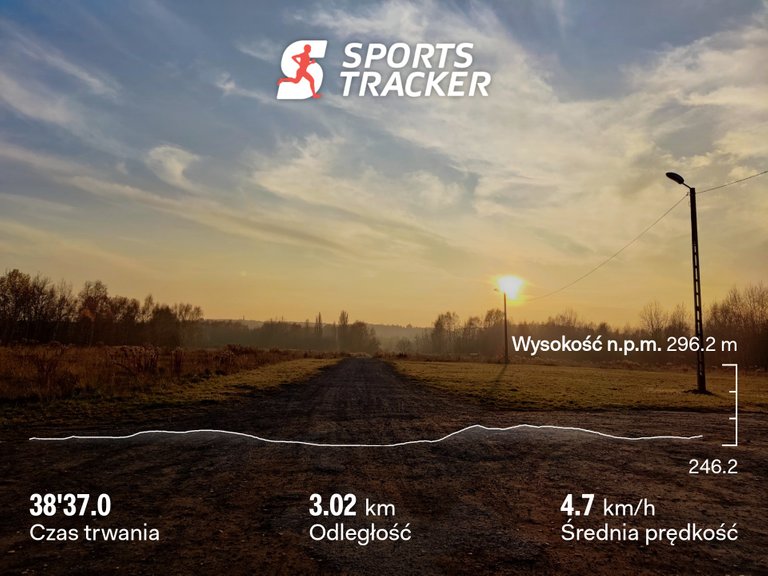 _This report was published via Actifit app ([Android](
https://bit.ly/actifit-app
) | [iOS](
https://bit.ly/actifit-ios
)). Check out the original version [here on actifit.io](
https://actifit.io/@asia-pl/actifit-asia-pl-20211116t212044608z
)_


16/11/2021

10758

---
---