[PL / ENG] Dzień Mamy / Mum's Day My Actifit Report Card: May 26 2022
Z dnia Mamy mam przemyślenia: fajną Mamę mam, i fajnie mi być Mamą.
I tyle wystarczy, i tak już dość lukierkowo, co nie?
On Mum's Day, I have some thoughts: I have a wonderful Mum, and for me it's wonderful to be a Mum.
And that's enough, as it's already too sweet, right?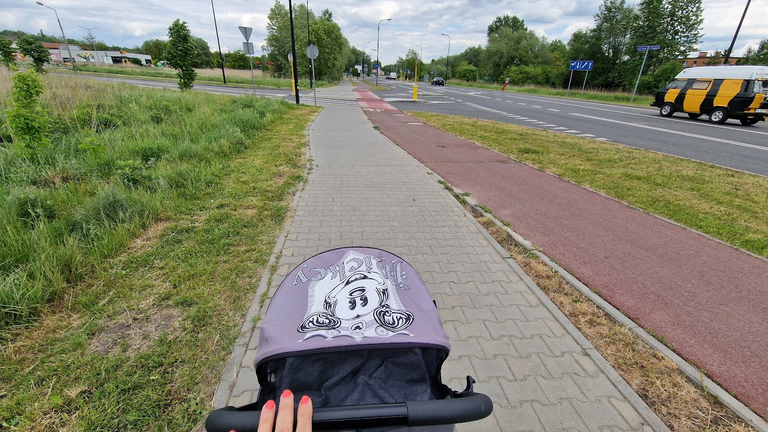 Z pozostałych spostrzeżeń dnia dzisiejszego, to muszę przyznać, że do najłatwiejszych on nie należał. Dzień rozpoczęłam wizytą w klinice na Ceglanej. Miałam pojawić się między 8 a 11, byłam tuż po 9, i mimo że masa ludzi weszła do poczekalni po mnie - do gabinetu weszłam jako ostatnia. O S T A T N I A . Grubo po 11tej.j Taki mają tam system kolejkowy, że każdy ma swój dziwny numer, ja miałam K788, a babeczka koło mnie S213, a lekarze wołają pacjentów wg swojego klucza. Fajnie mi się czytało książkę półtorej godziny, ale potem naprawdę zaczęłam mieć dość. Do tego stopnia, że zgrzytając zębami postanowiłam, że to ostatni raz, za rok pójdę sobie gdzie indziej prywatnie i załatwię badania w 20 minut. No ale w końcu się doczekałam, a Pani Doktor była na tyle milutka, że być może trochę mi już przeszło.
Poza niemiłym potraktowaniem mnie przez personel szpitala Bombel też urządził mi ciekawy Dzień Mamy, będąc dziś bardzo atencyjnym i nieodkładalnym Bomblem, co nie zmienia faktu, że przeuroczym i przekochanym, jak zawsze.
I must admit that this day was not the easiest one. I started the day with a visit to the clinic. I was supposed to show up between 8 and 11, I arrived just after 9, and even though a lot of people entered the waiting room after me - I was the last to enter the office. L A S T O N E . Well after 11 a.m. There is such a queuing system that everyone has their own strange number, I had a K788, a lady next to me S213, and doctors call patients according to their own secret key. I enjoyed reading a book for an hour and a half, but then I really started to get fed up. So much so that, grinding my teeth, I decided that this would be the last time, next year I would go somewhere else privately and I would do the tests in 20 minutes. Well, in the end I lived to make it, and the Doctor was very nice, so my anger has passed.
In addition to the unpleasant treatment by the staff of the hospital, the Baby also arranged for me an interesting Mother's Day, being today very attentive and irredeemable Baby, which does not change the fact that he is as charming and lovable as always.
_This report was published via Actifit app ([Android](
https://bit.ly/actifit-app
) | [iOS](
https://bit.ly/actifit-ios
)). Check out the original version [here on actifit.io](
https://actifit.io/@asia-pl/actifit-asia-pl-20220527t040159456z
)_


26/05/2022

10795

---
---