[PL / ENG] Na kawie u Daisy - Zwiedzamy zamek Książ / Coffee at Daisy's - We are visiting the Książ Castle My Actifit Report Card: July 30 2022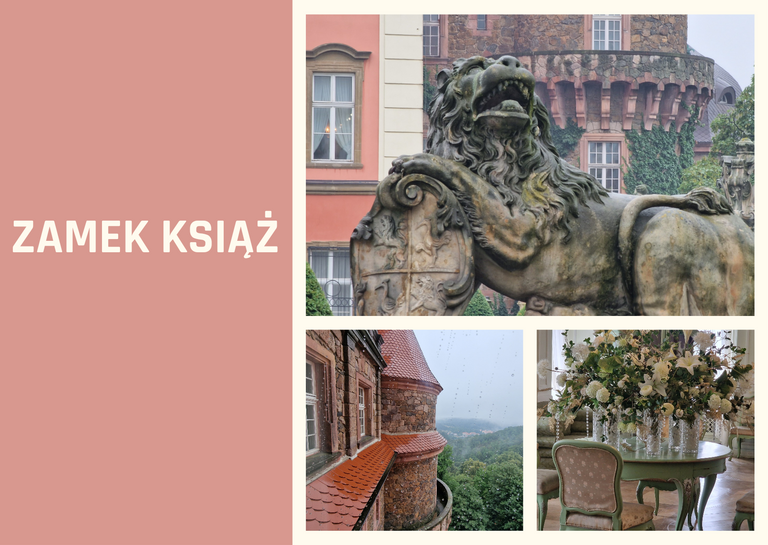 W czasie deszczu dzieci się nudzą, to powszechnie znany fakt. Całą sobotę spowijały ciężkie chmury i ulewne deszcze, więc nie pozostało nam nic innego, jak pojechać do Zamku Książ.
When it rains, children get bored, it is a well-known fact. The whole Saturday was covered with heavy clouds and heavy rains, so we had no choice but to go to the Książ Castle.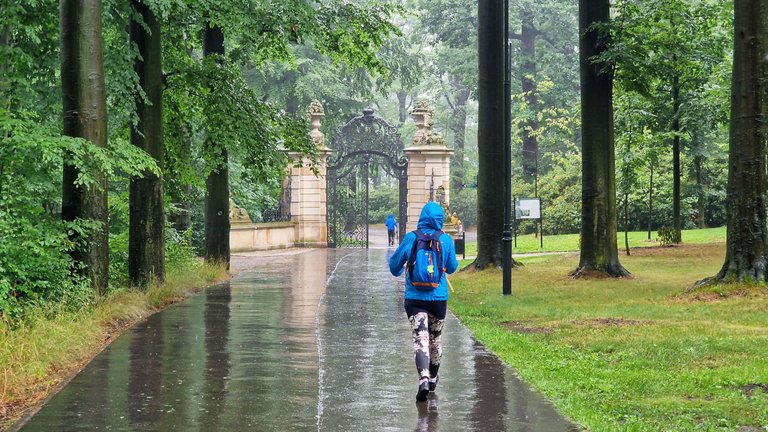 Park zamkowy w deszczu i okalające zamek zielone wzgórza otulone chmurami miały swój niezaprzeczalny, ponury urok.
The castle park in the rain and the green hills surrounding the castle, shrouded in clouds, had their undeniable, gloomy charm.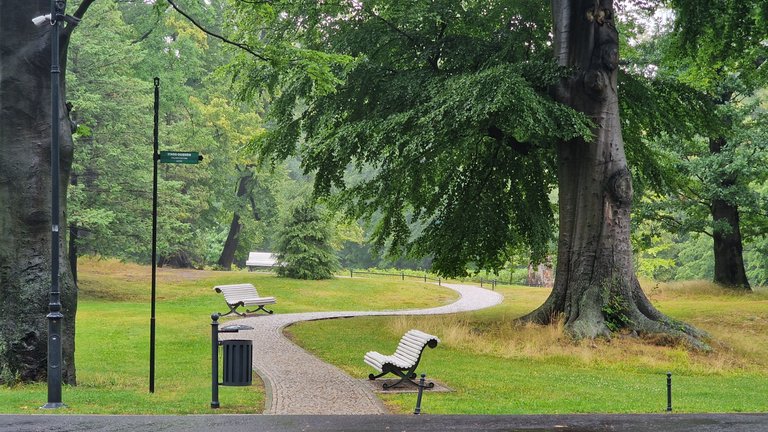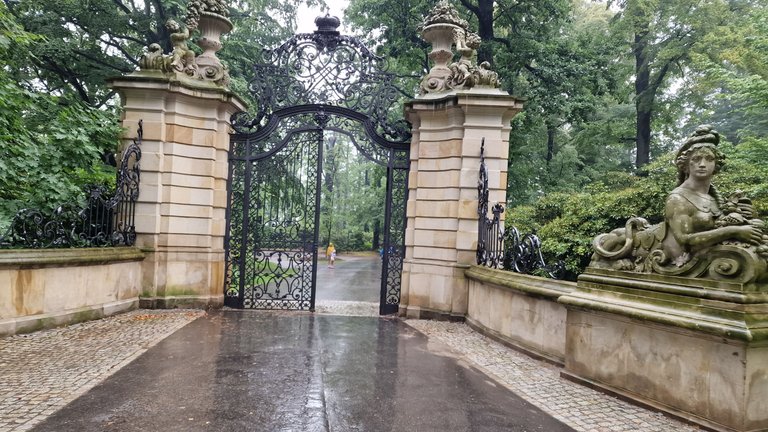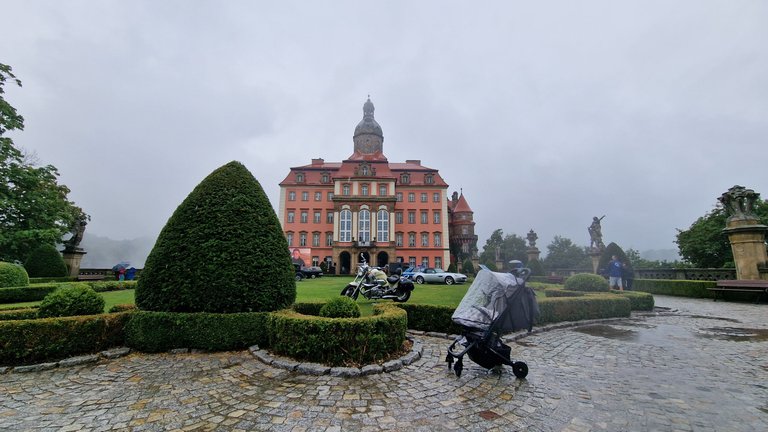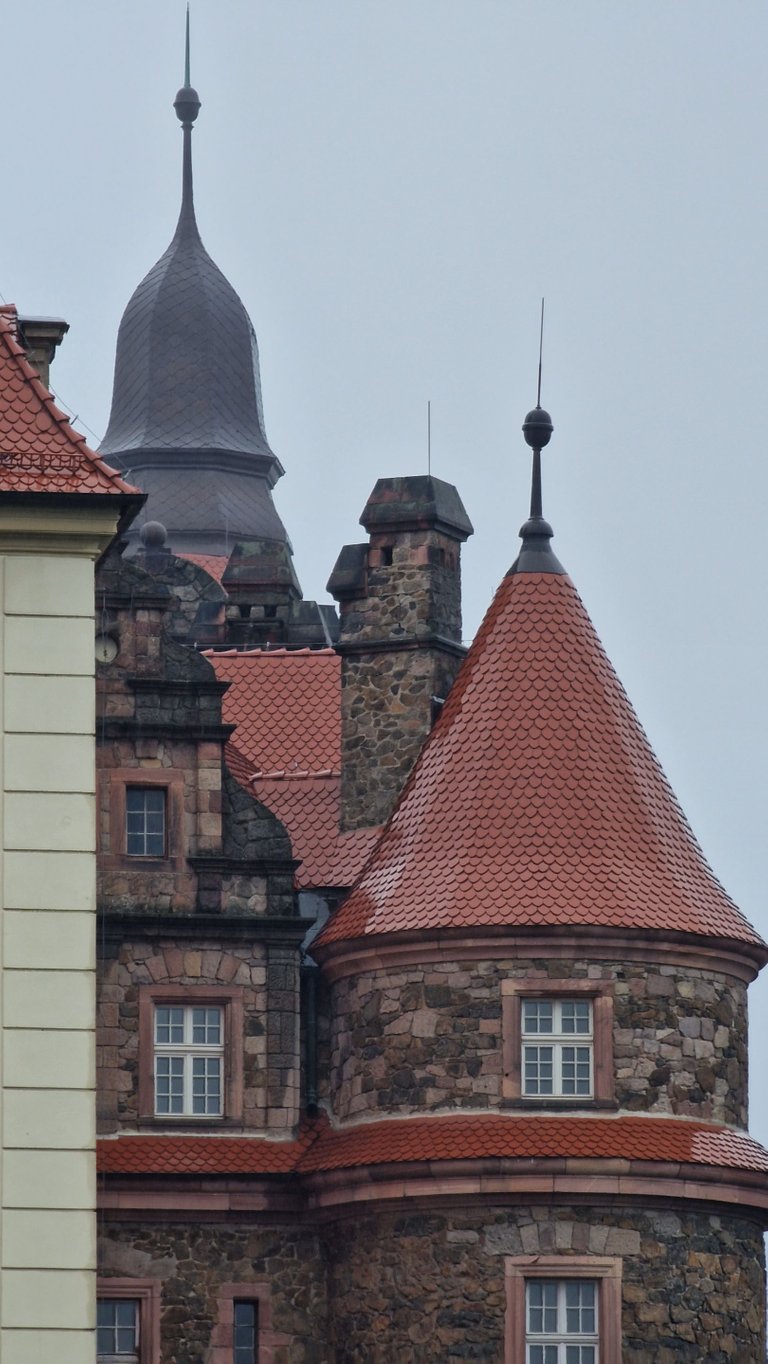 Chętnych do zwiedzania było oczywiście więcej - ale to nic dziwnego. Tam zawsze jest sporo ludzi, do tego pogoda zniechęcała do aktywności na zewnątrz, a na domiar wszystkiego akurat w ten weekend trwał na zamku Festiwal Tajemnic, dzięki któremu atrakcji do obejrzenia było jeszcze więcej niż zwykle.
Of course, there were more people willing to visit - but it's no wonder. There are always a lot of people there, the weather discouraged people from being active outside, and to top it all, this weekend there was a Mystery Festival at the castle, thanks to which there were even more attractions to see than usual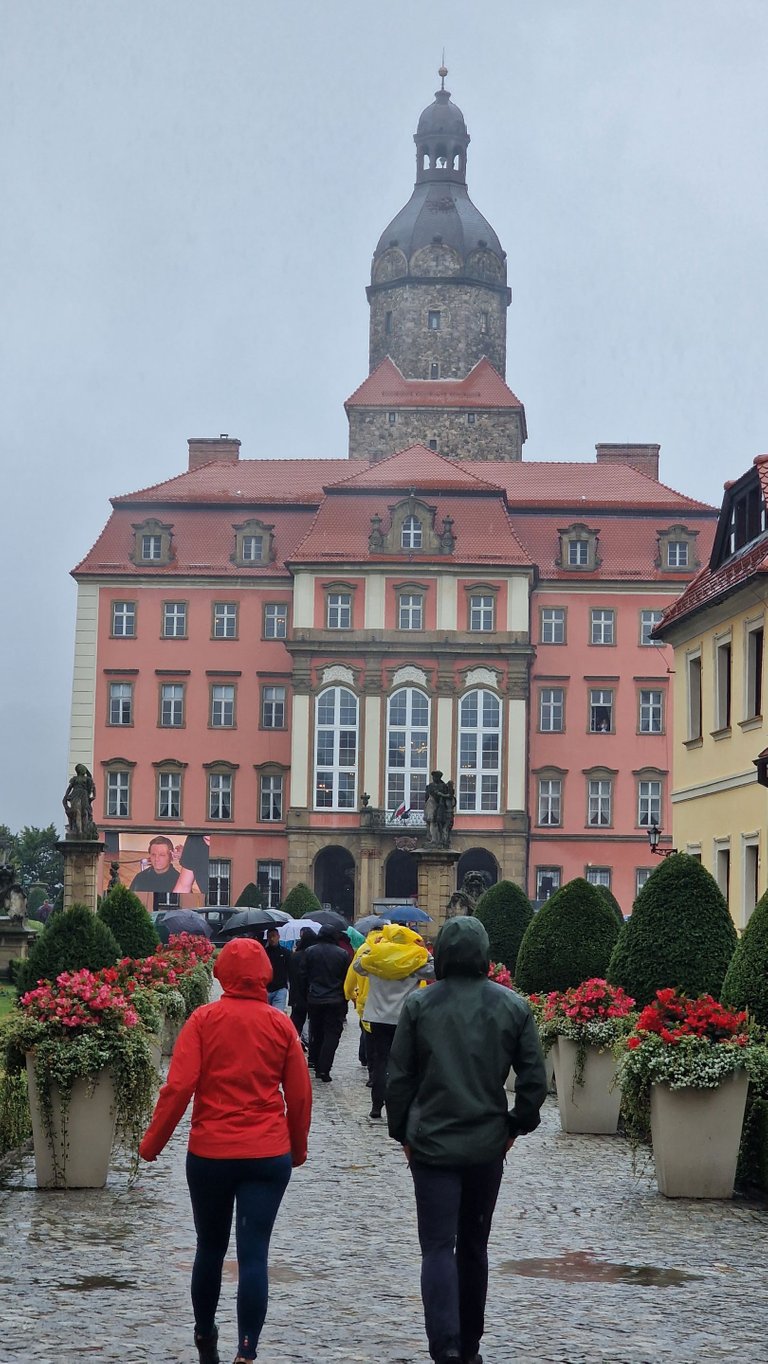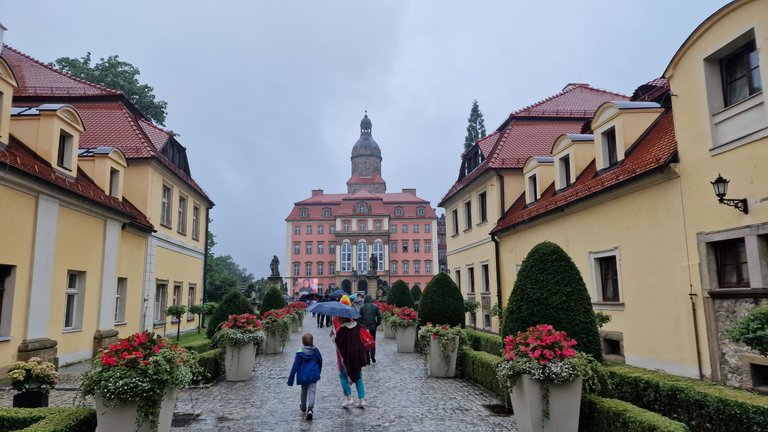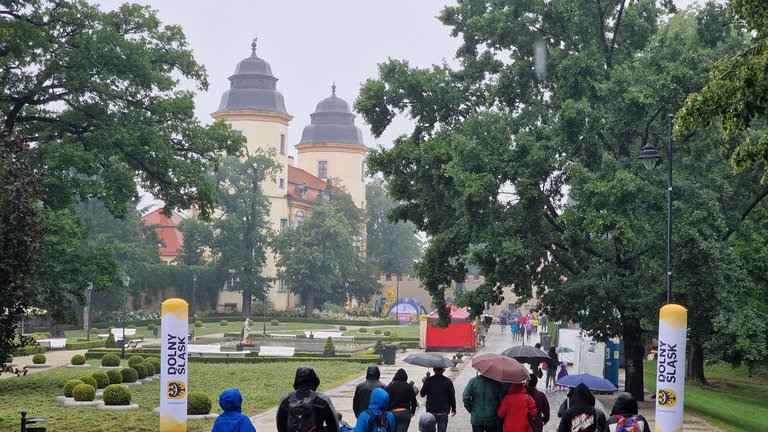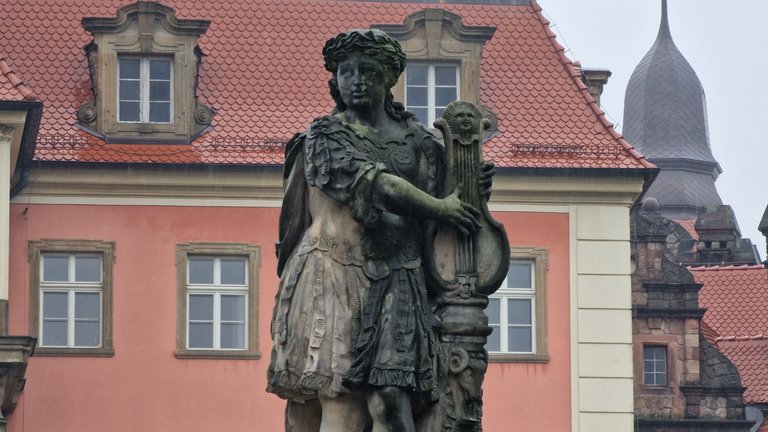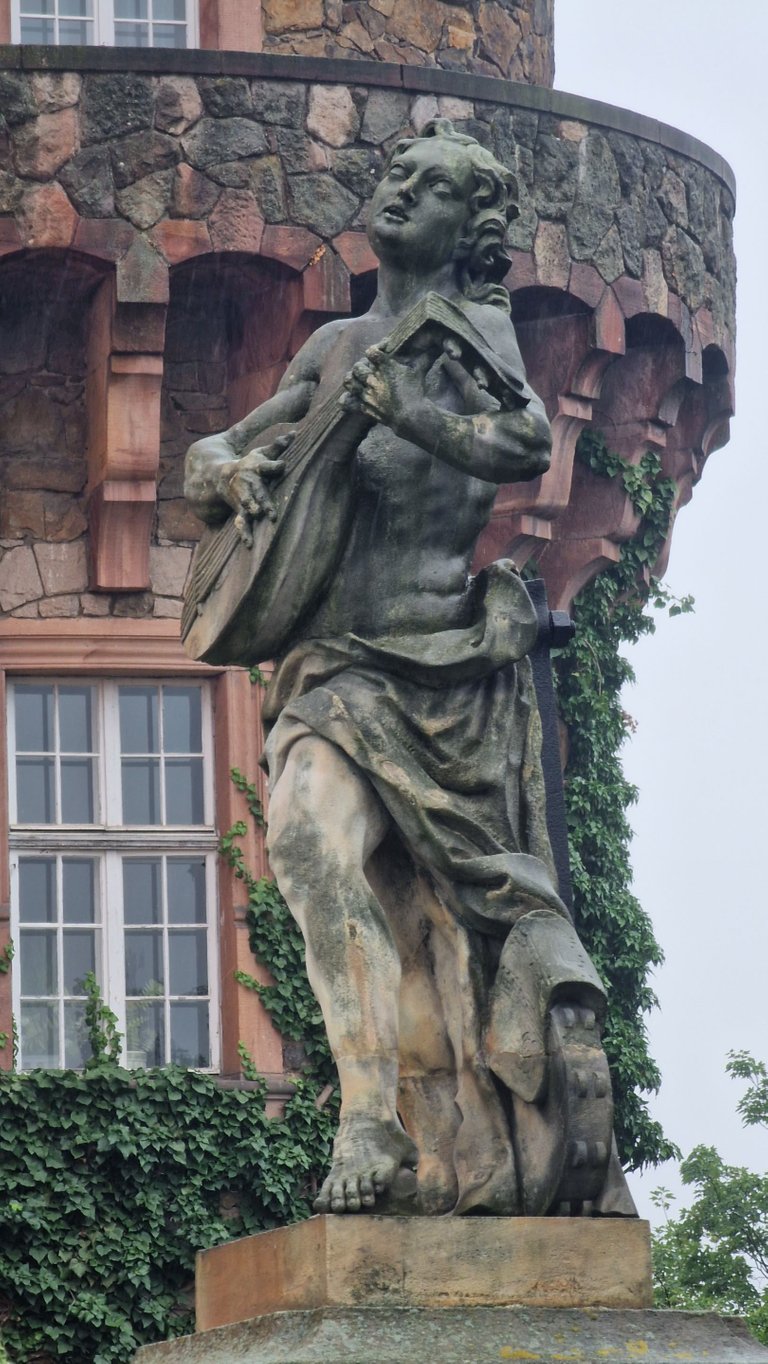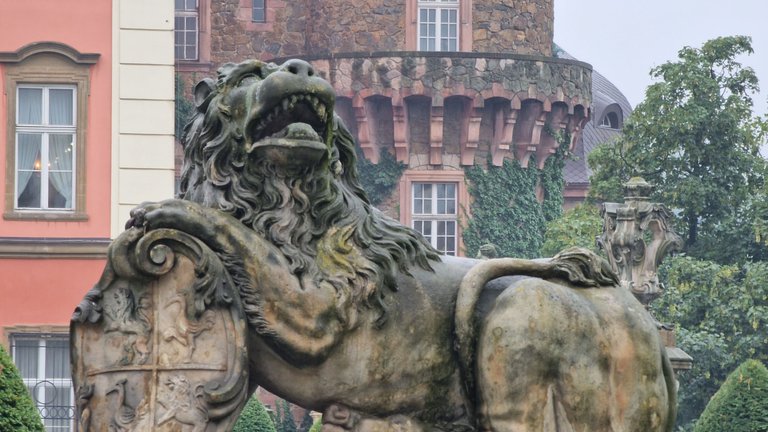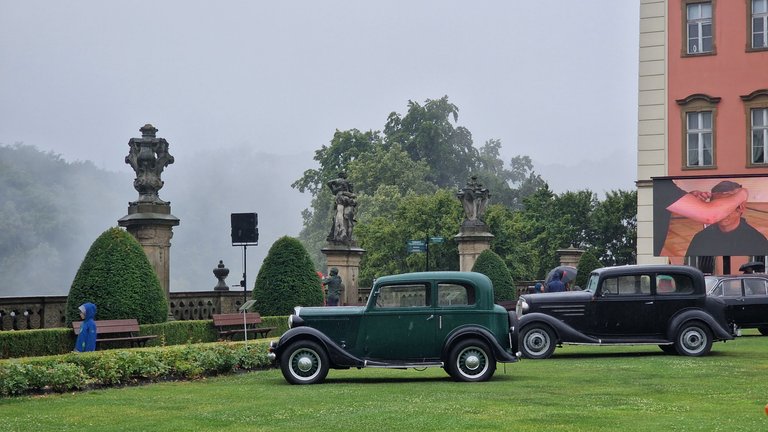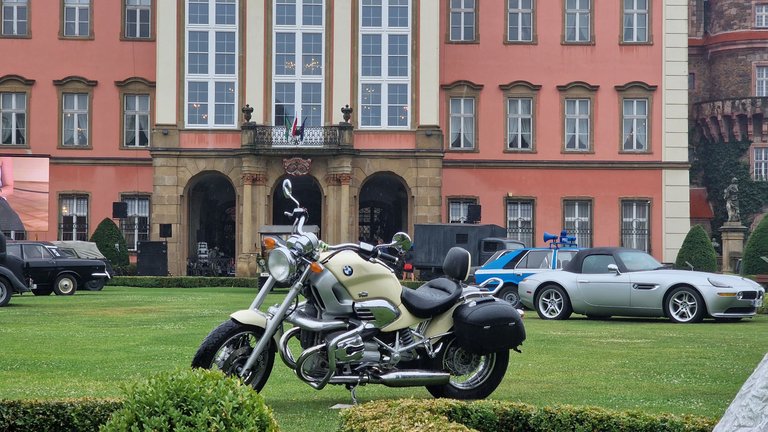 Po wejściu do zamku wędrujemy takim korytarzem i zwiedzamy sale po jego obu stronach.
After entering the castle, we walk along such a corridor and visit the halls on both sides of it.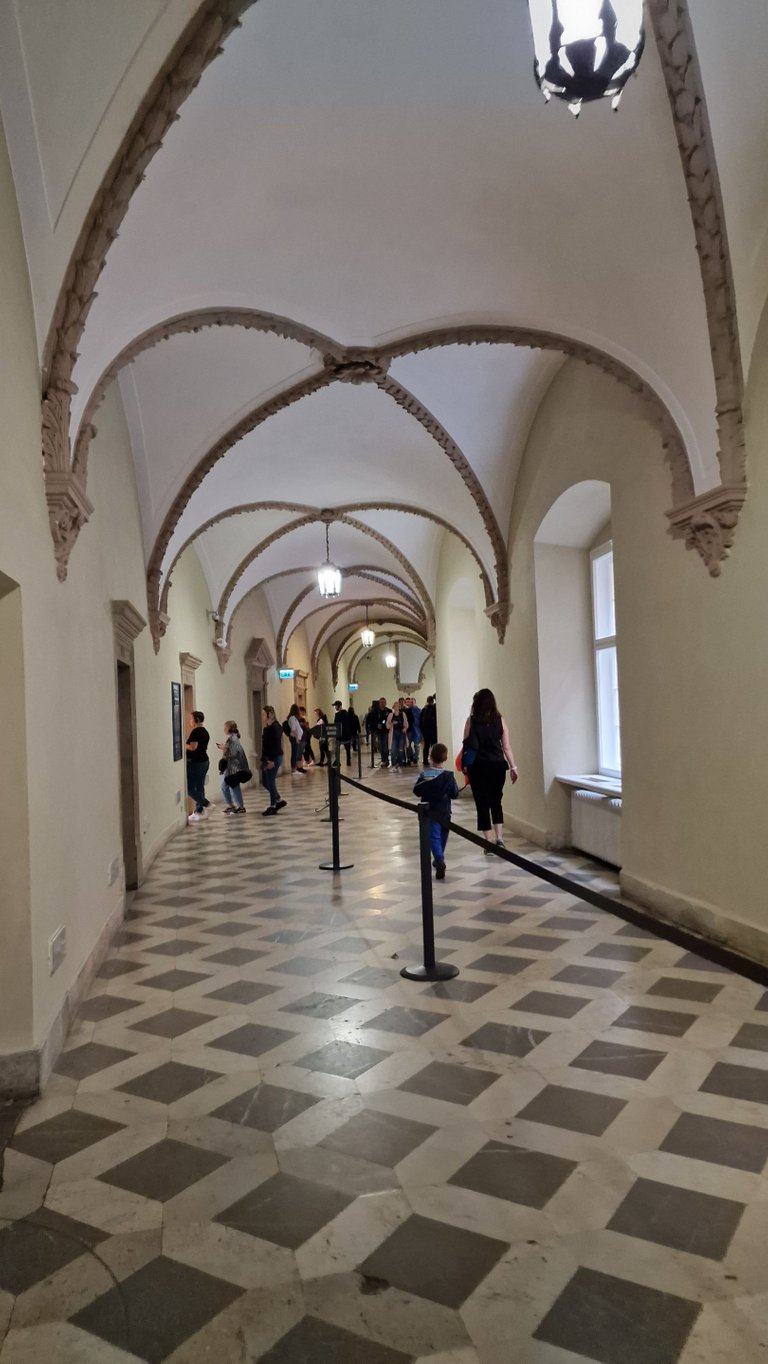 Początkowe ekspozycje to stare fotografie - tu poniżej gospodyni, Daisy.
The forst displays are old photographs - below the hostess, Daisy.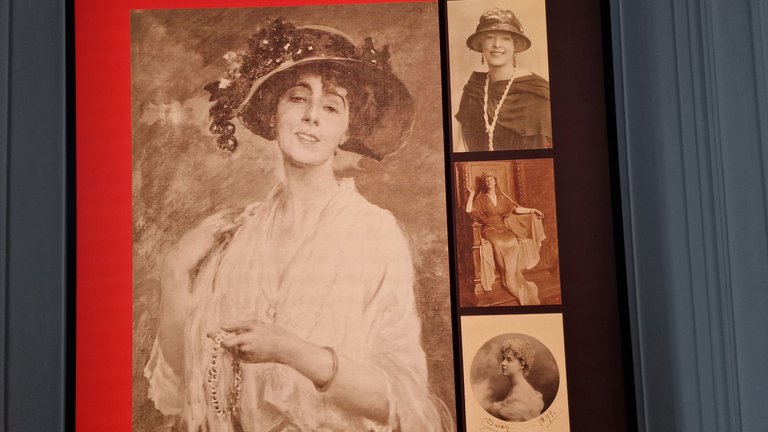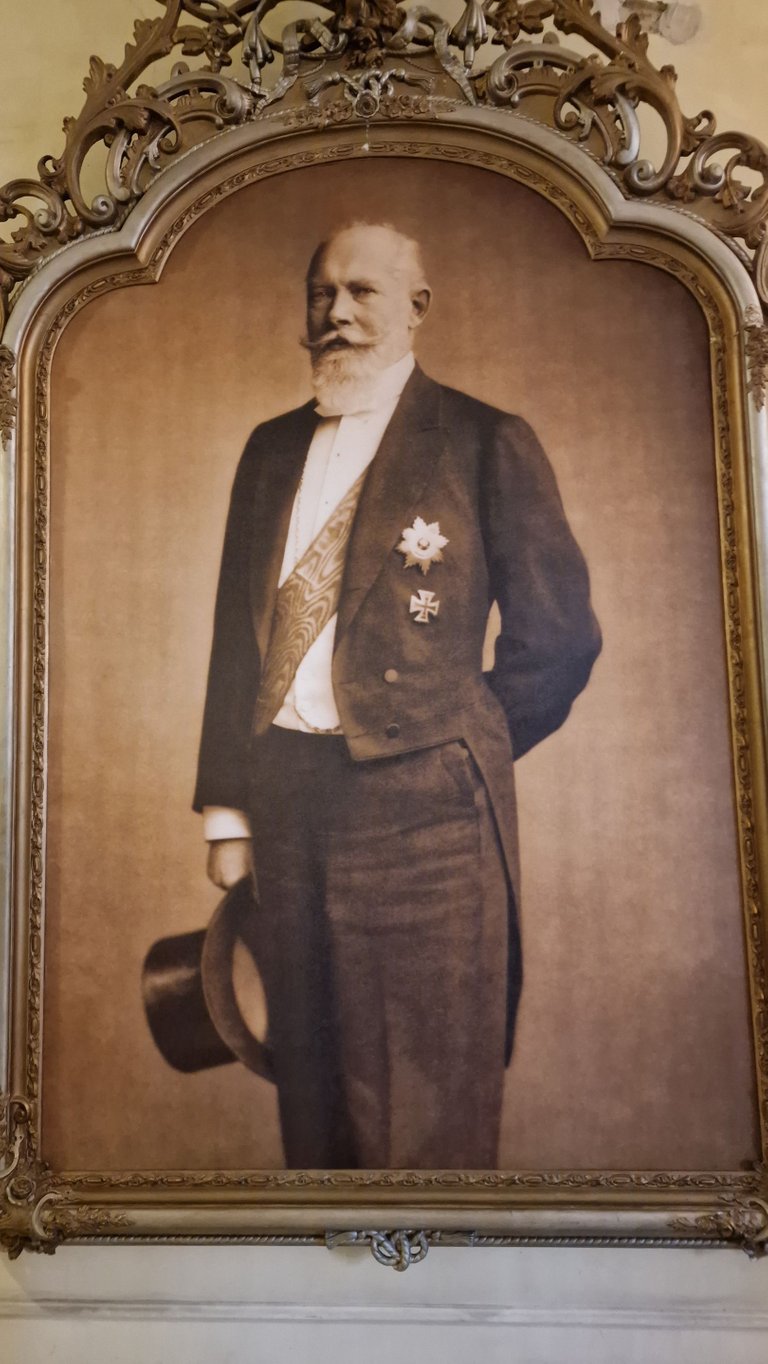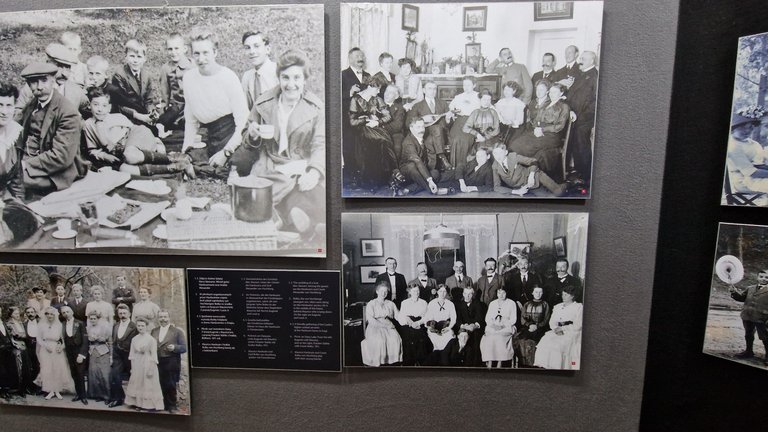 Największą przyjemność sprawiło mi, oczywiście, zwiedzanie bogato i z przepychem urządzonych sal i gabinetów.
The greatest pleasure was, of course, for me to visit the lavishly and lavishly decorated rooms and offices.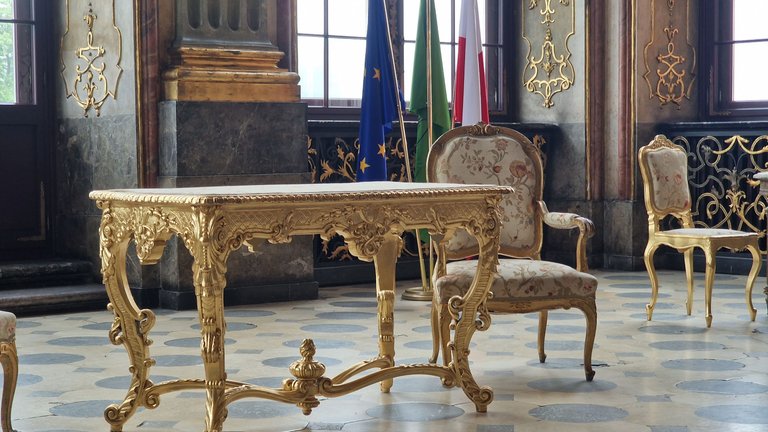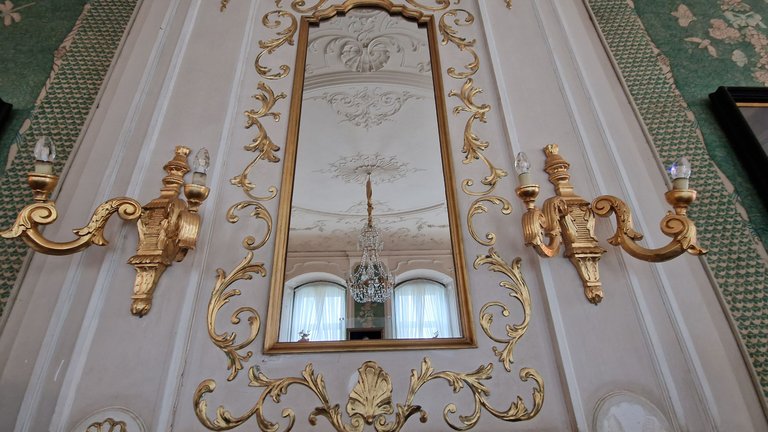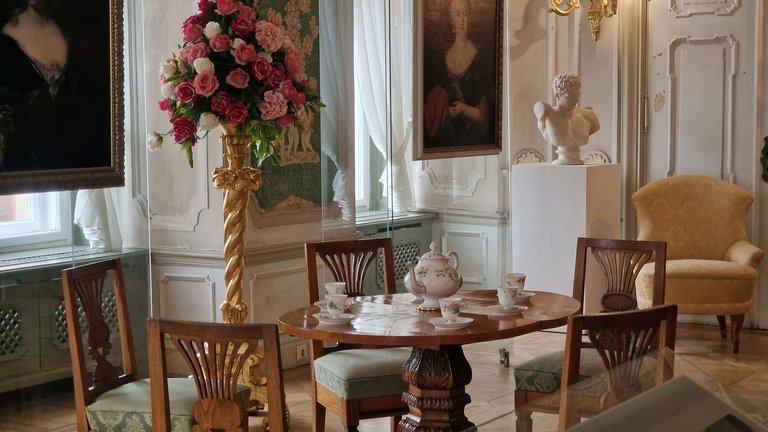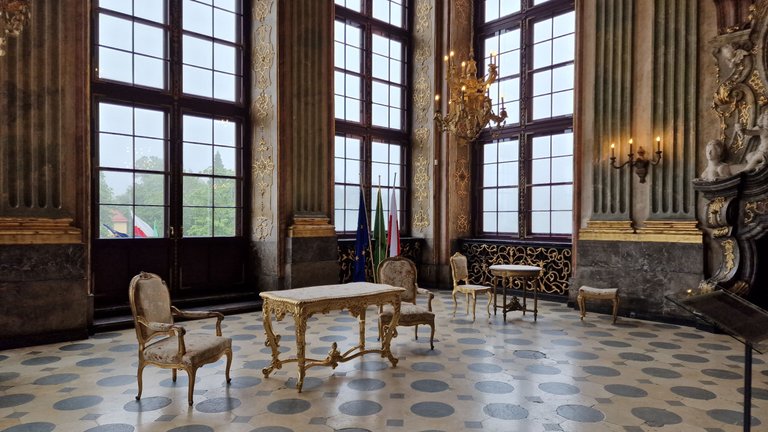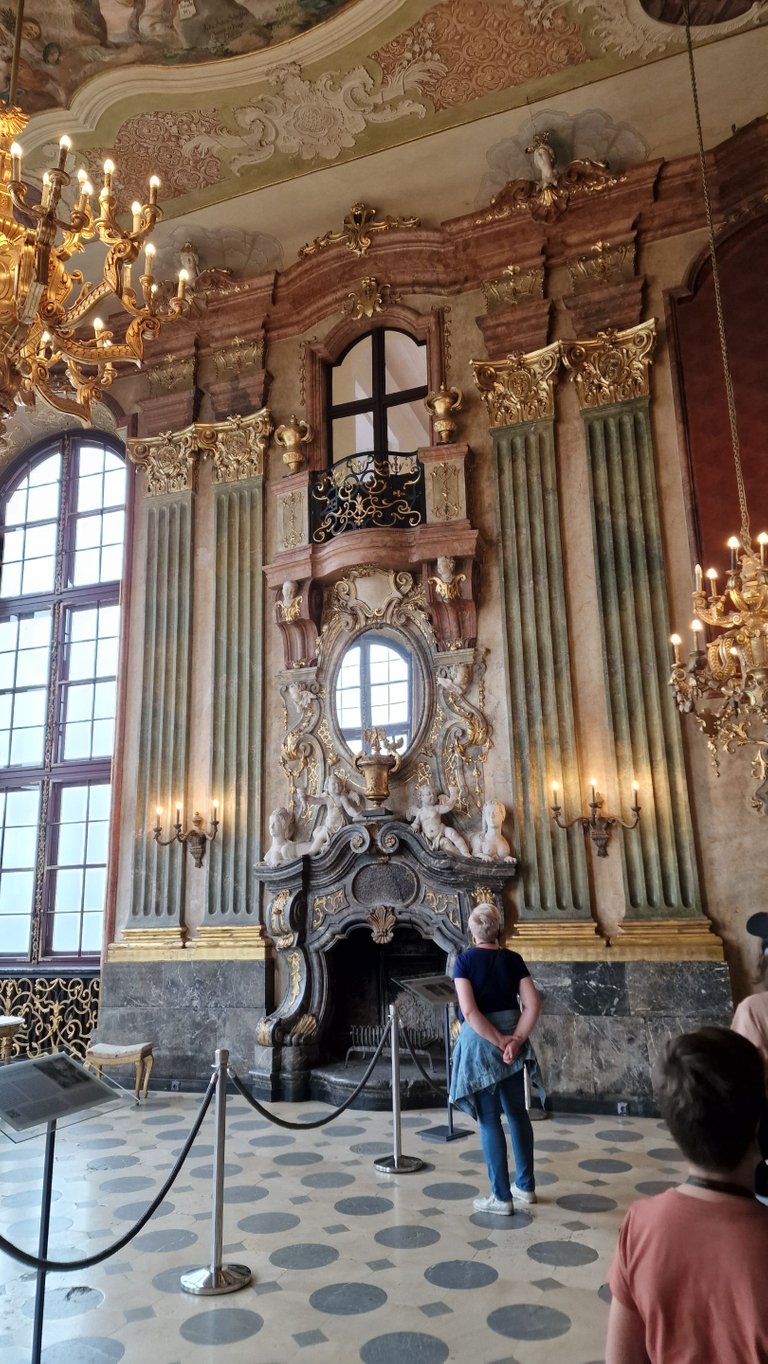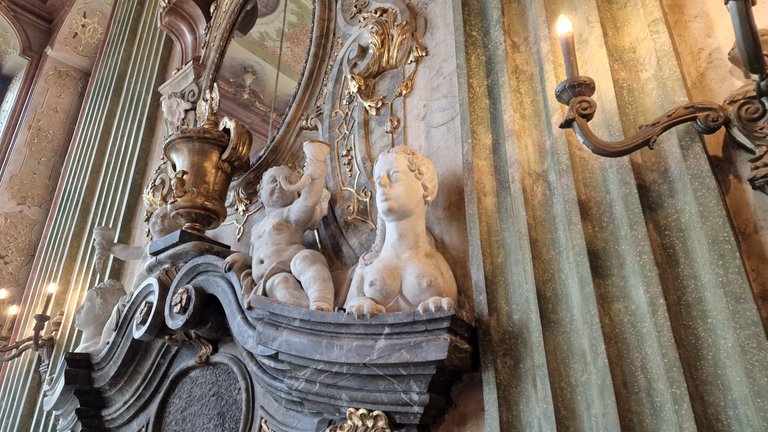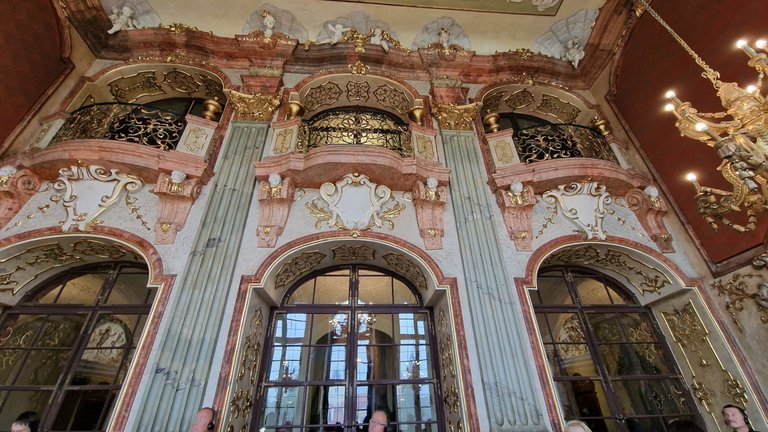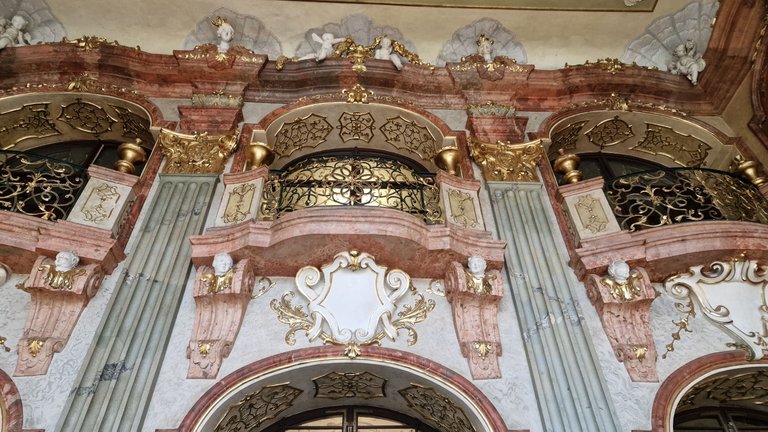 Ten sufit w sali zielonej! Zdjęcie nie ma szans oddać wrażenia, jakie wywołuje na żywo.
That ceiling in the green room! The photo does not have a chance to reflect the impression it creates in reality.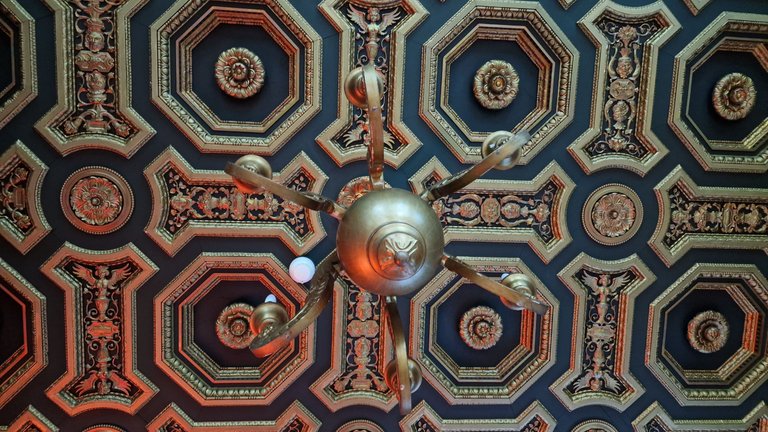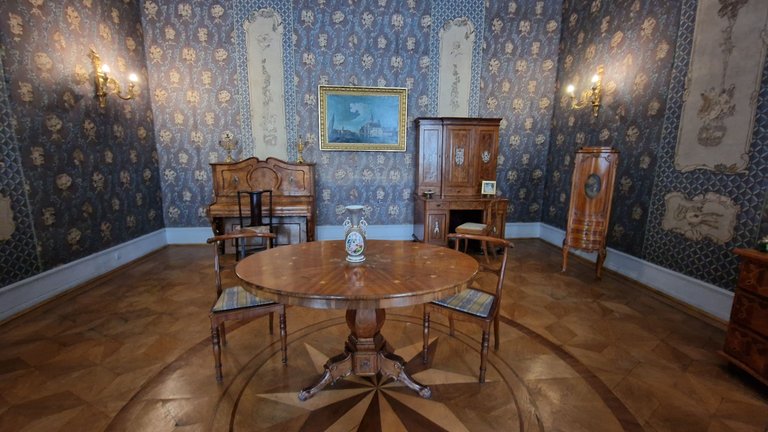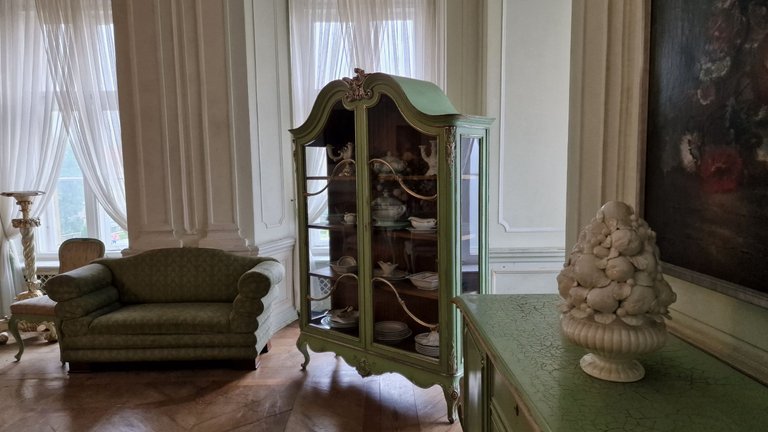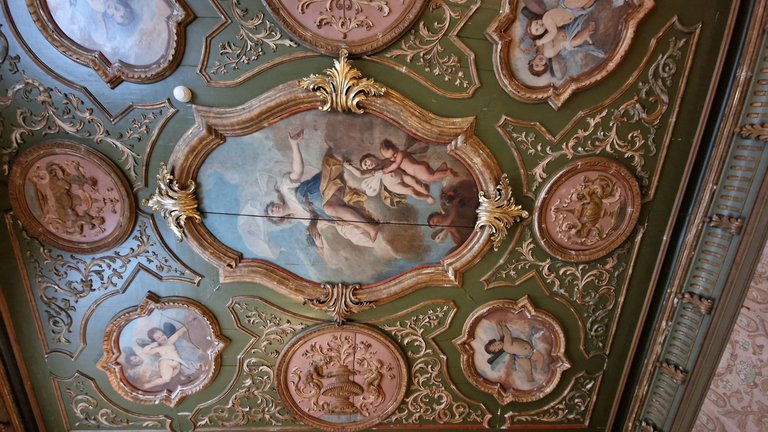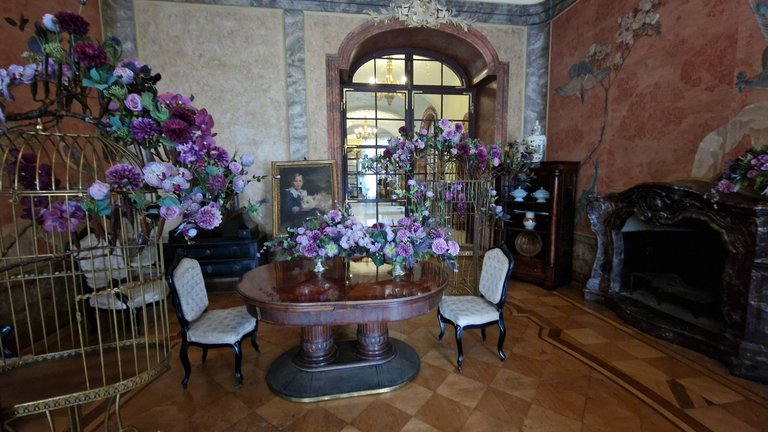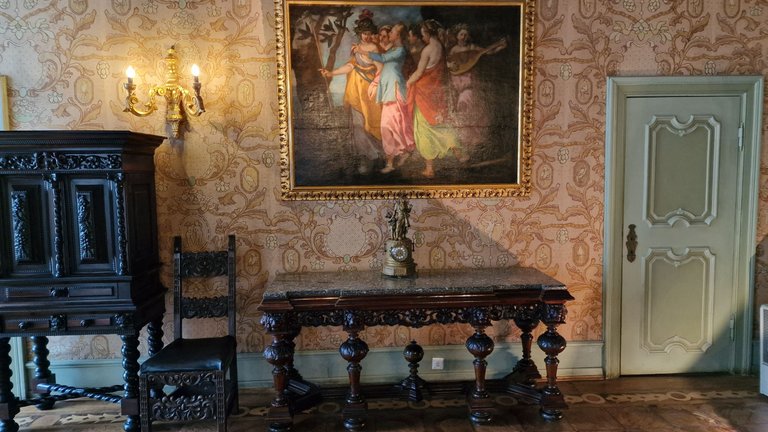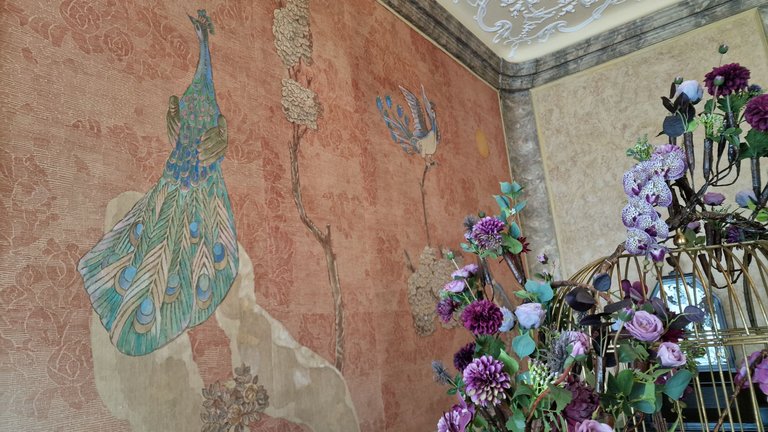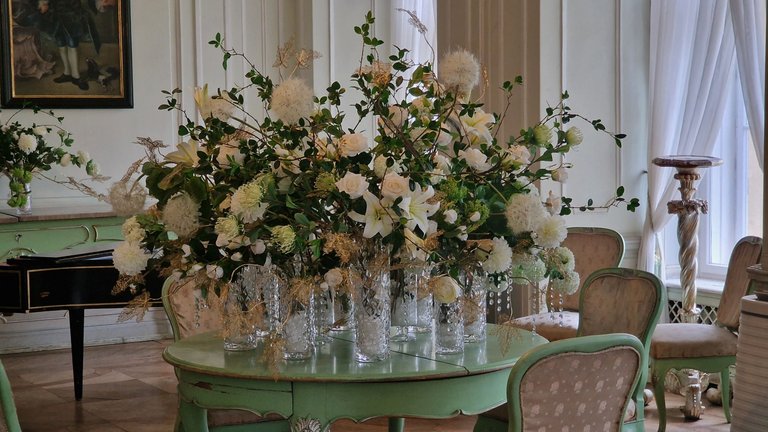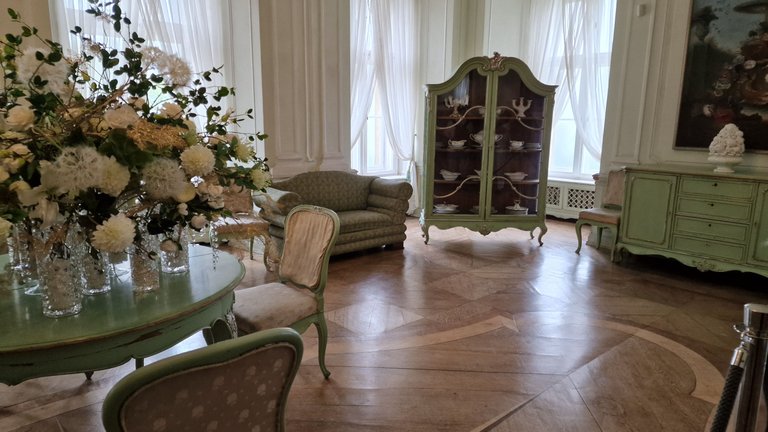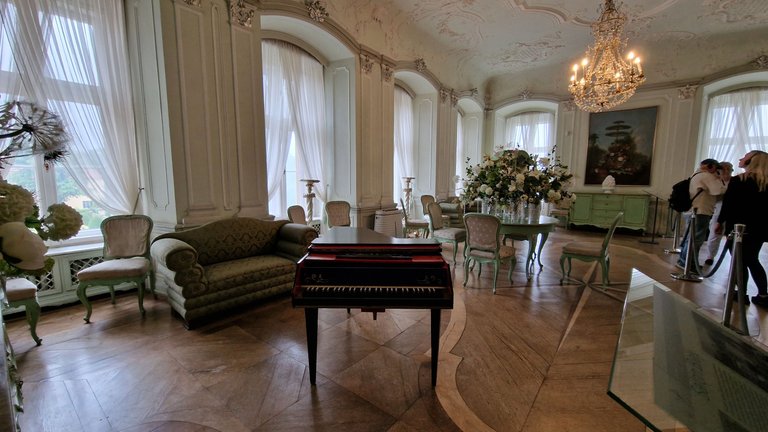 Zza okien czekają na nas widoki otaczających gór i wież zamku. Oczywiście tego dnia obficie skąpanych w deszczu.
From behind the windows, views of the surrounding mountains and the castle towers await us. Of course, on that day, they are bathed in rain.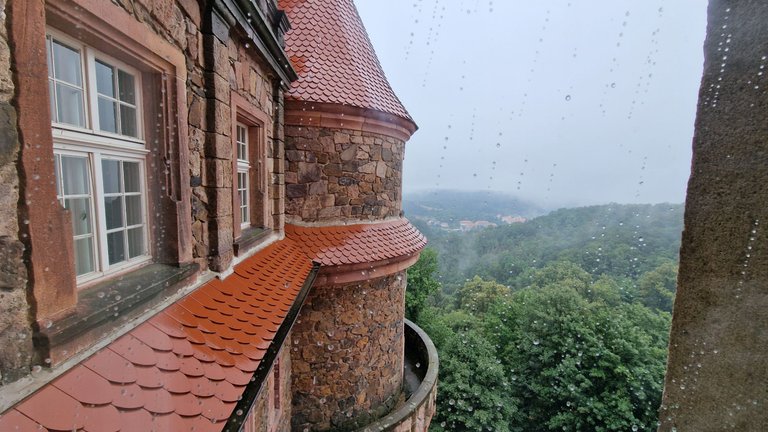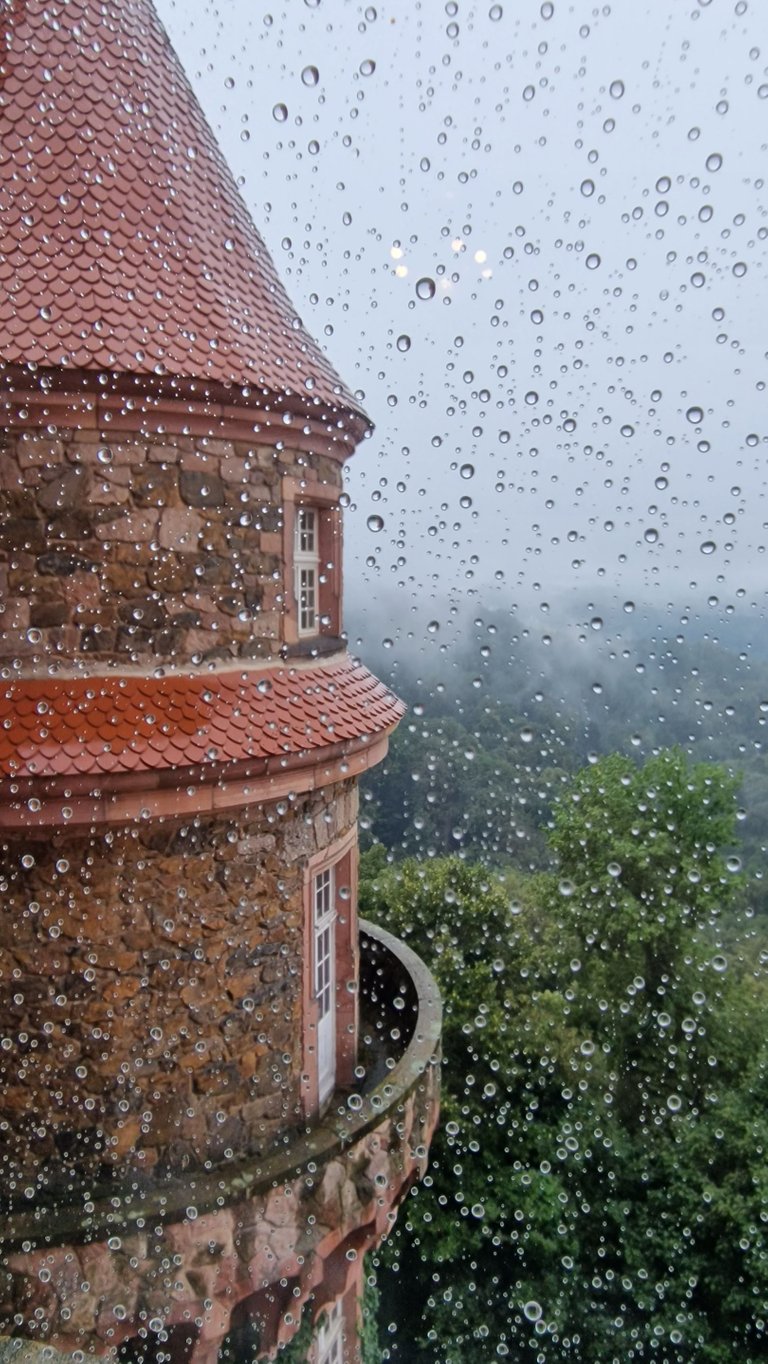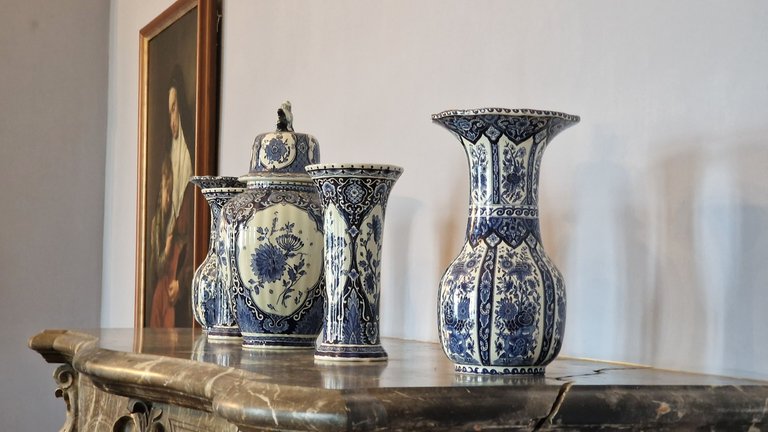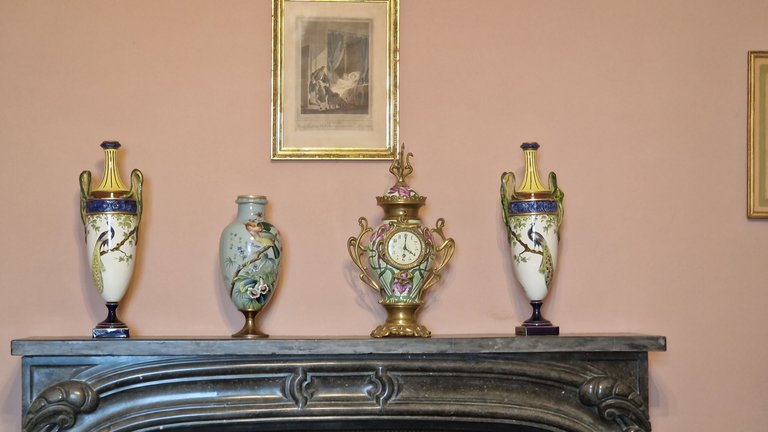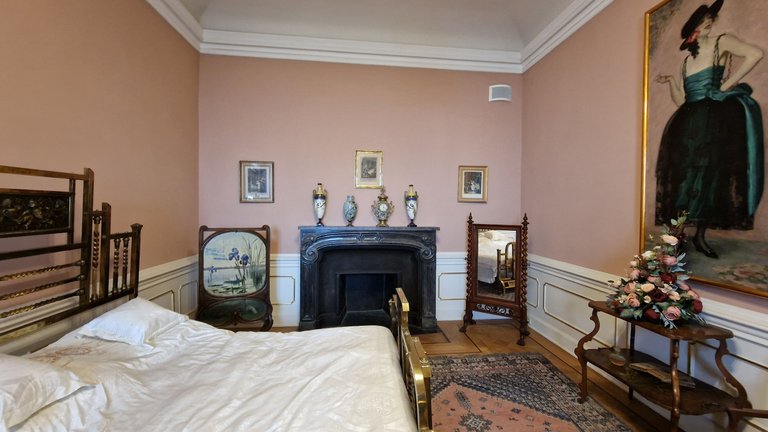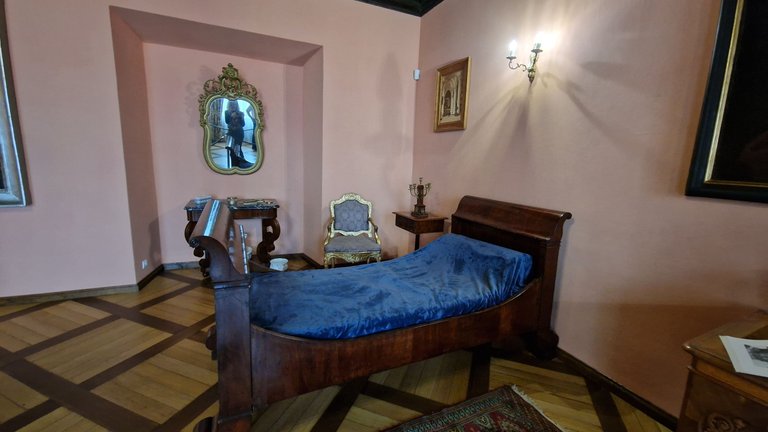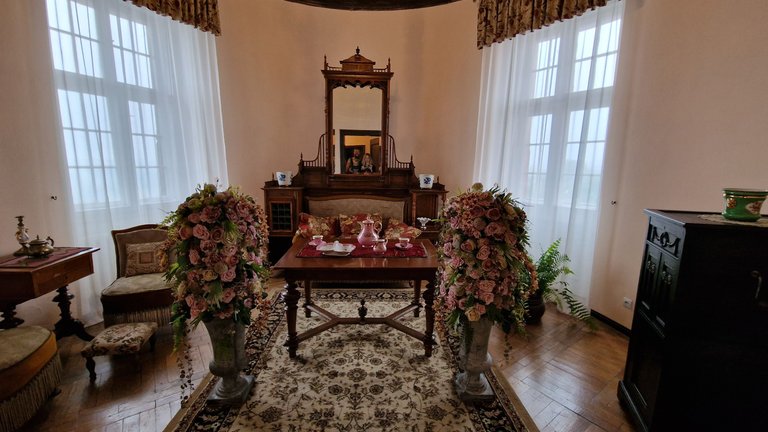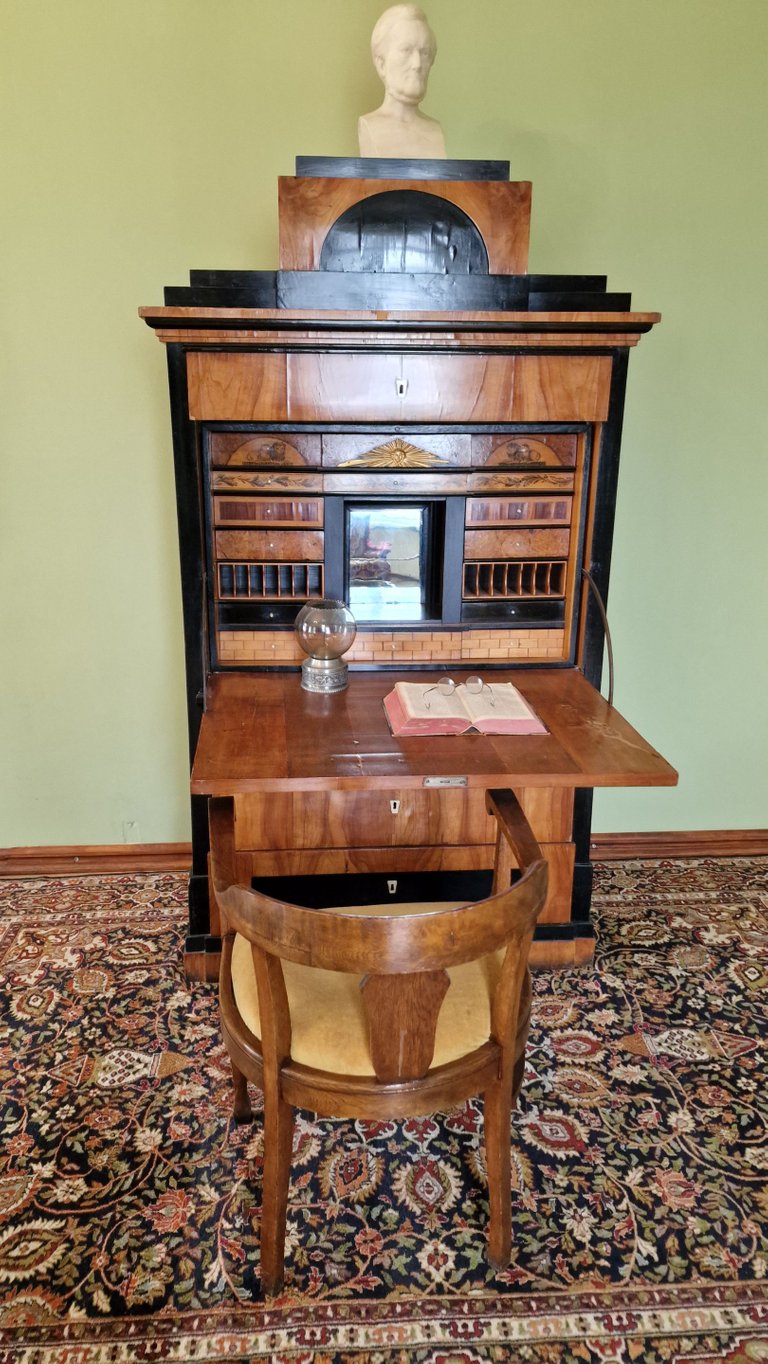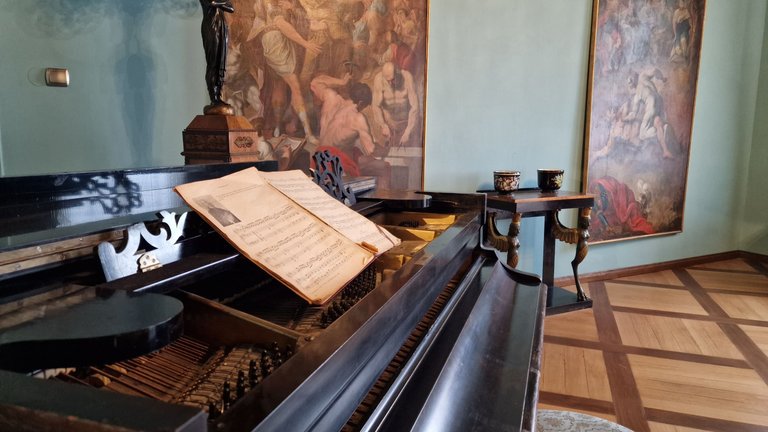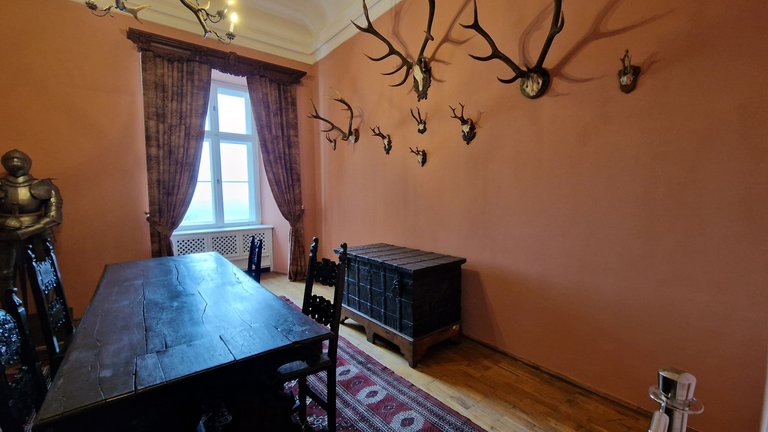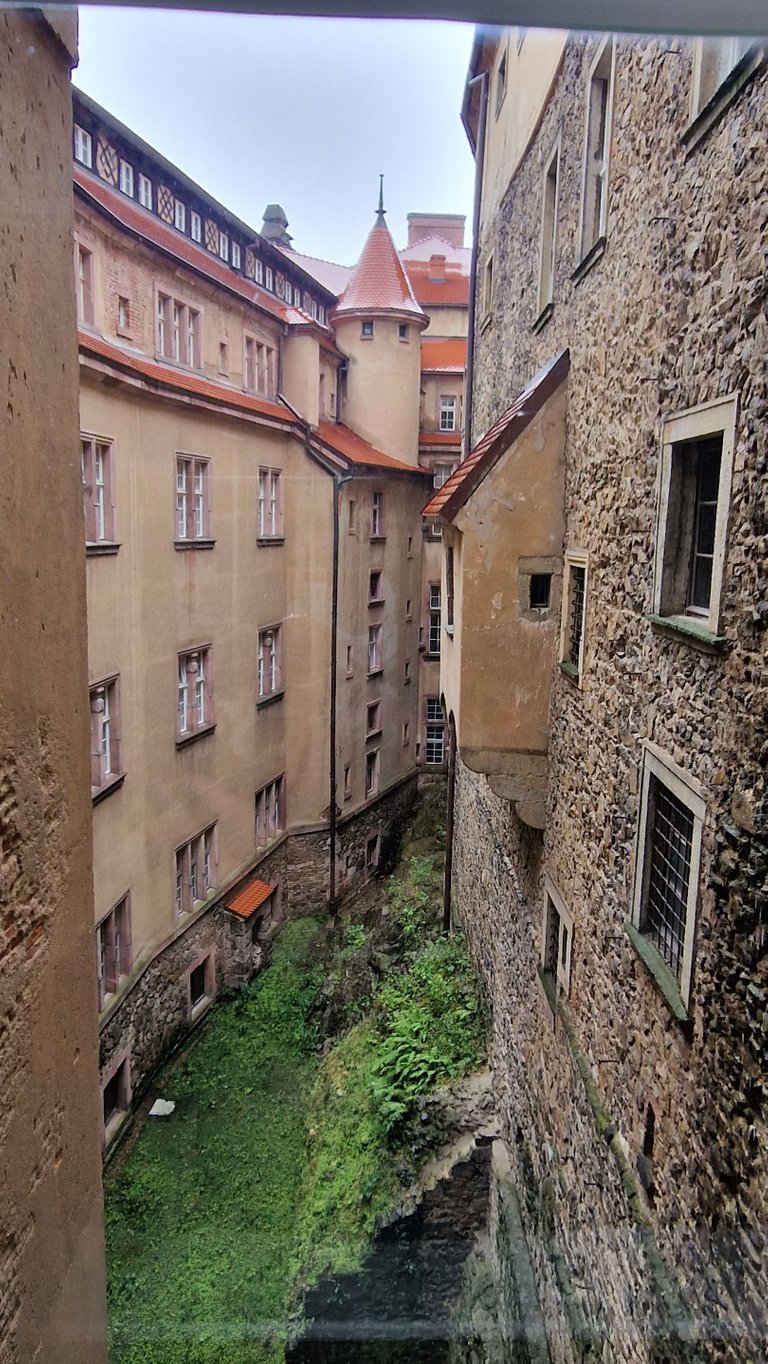 Wewnętrzny dziedziniec. A gdyby tak wypić tam kawę, w słoneczny poranek?
Inner courtyard. What if you had a coffee there on a sunny morning?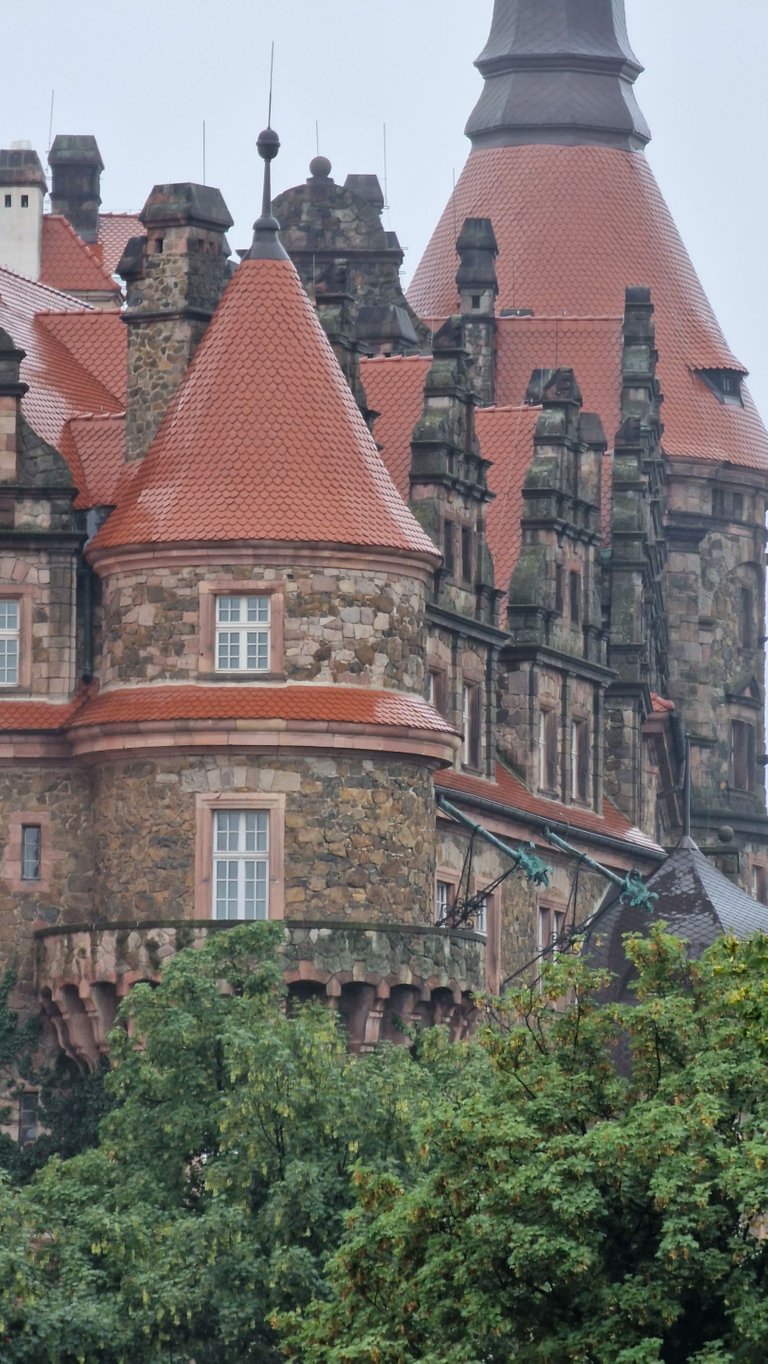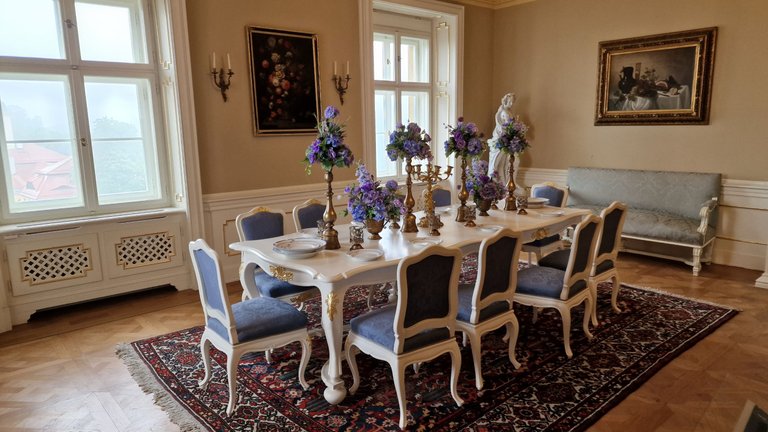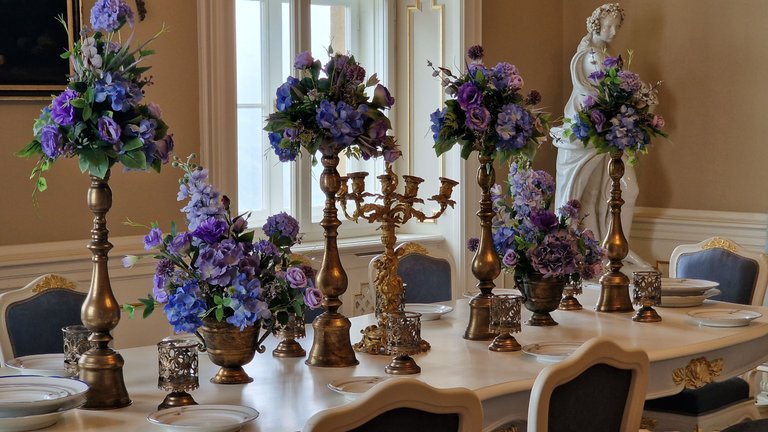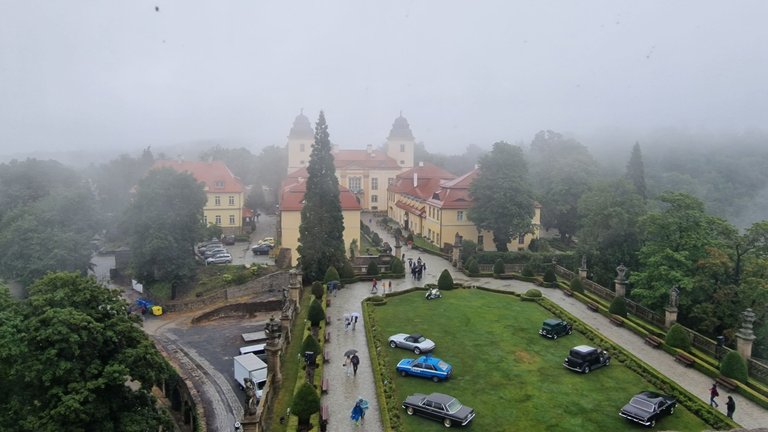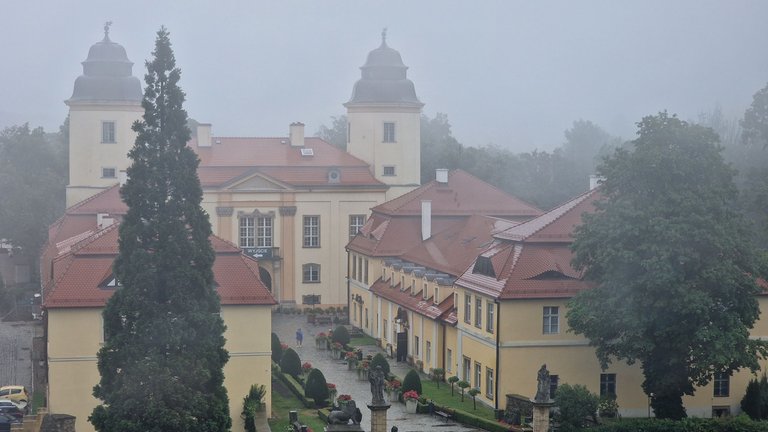 Na koniec poszliśmy do Daisy na kawę - w zamkowej kawiarni. Kawa jak na zamek Daisy przystało - ma aromat różany i jadalne stokrotki. Wyborna!
Finally, we went to Daisy for a coffee - in the castle cafe. Coffee as befits a Daisy castle - it has a rose aroma and edible daisies. Delicious!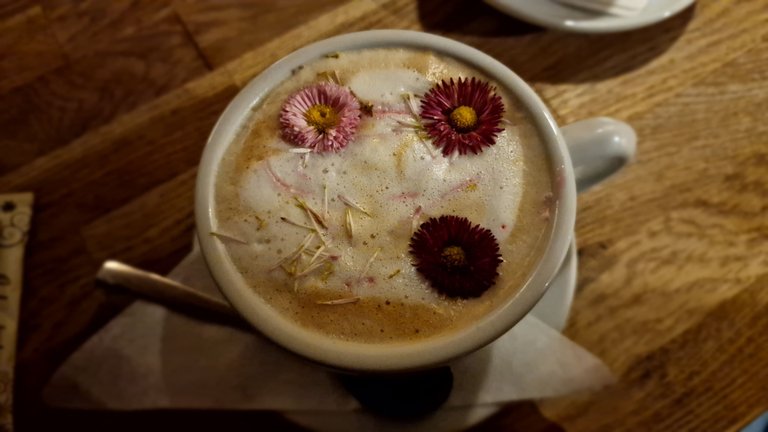 _This report was published via Actifit app ([Android](
https://bit.ly/actifit-app
) | [iOS](
https://bit.ly/actifit-ios
)). Check out the original version [here on actifit.io](
https://actifit.io/@asia-pl/actifit-asia-pl-20220731t141320255z
)_


30/07/2022

12781

---
---