Młyn Bombelka [PL / ENG]
Read this post on TravelFeed.io for the best experience
---
Młyn Bombelka
Jakiś czas temu @Wadera pisała o ciszy i spokoju podczas spływu kajakowego po Biebrzy. Przypomniało mi to, jakie kajaki są fajne, przywołując wspomnienia naszej wycieczki do Młynu Bombelka (świetna nazwa, prawda? <3). Jednocześnie, jest to całkiem niedaleko od nas, więc może kogoś z naszych hivowych sąsiadów zainspiruje to do ciekawego spędzenia dnia w okresie letnim (bo w październiku to chyba jednak nie polecam).
Some time ago @Wadera wrote about peace and quiet during a canoeing trip on the Biebrza River. It reminded me of how cool kayaks are, bringing back memories of our trip to the Bombelka Mill (great name, right? <3 It's how I call my Baby in polish). At the same time, it is quite close from us, so maybe one of our hive neighbors will be inspired to spend the day in next summer (because in October honestly I don't recommend it).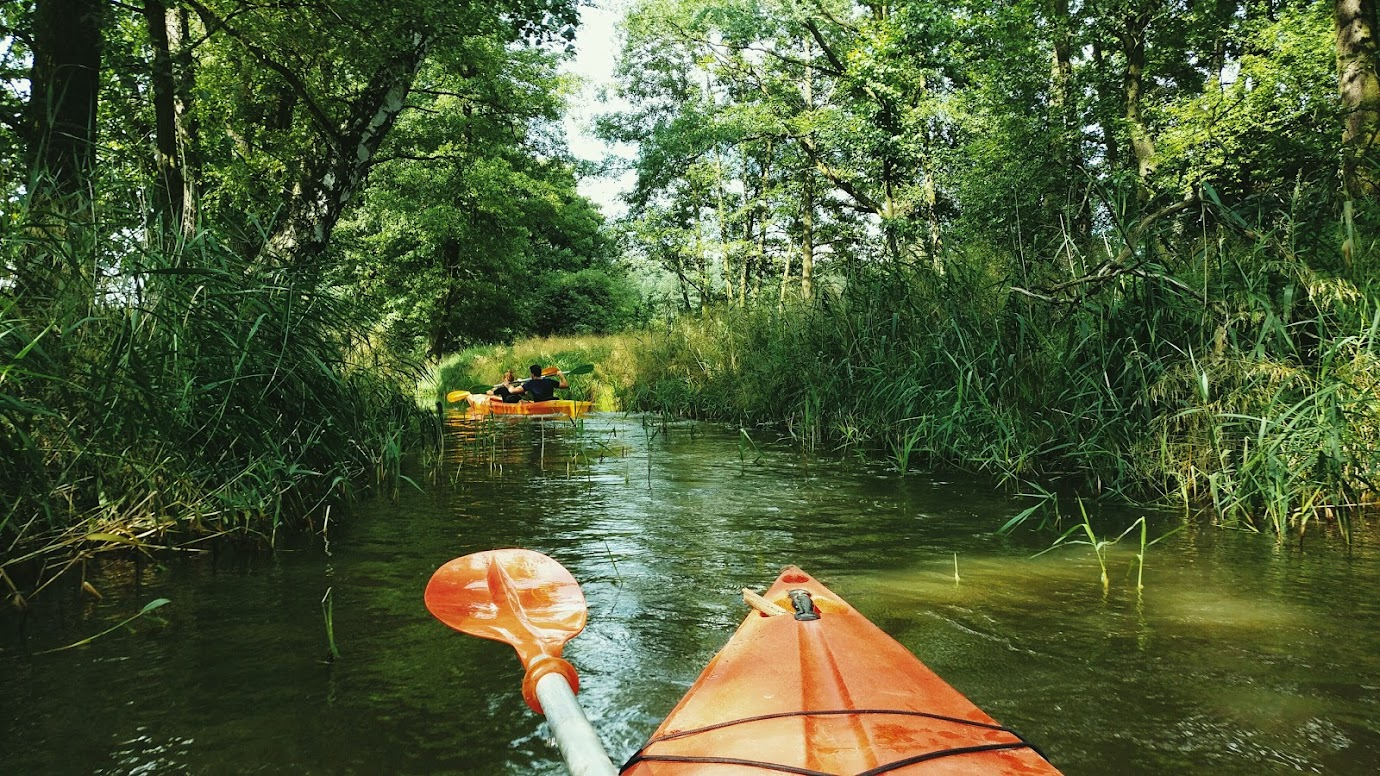 Jest to spływ po rzece Mała Panew, a Młyn Bombelka jest jego organizatorem. Wszelkie informacje są dostępne na stronie https://kajakimalapanew.pl. Miejsce spotkania do Żędowice, ul. Młyńska 1, skąd zabiera nas na miejsce startu busik z kajakami. Trasa biegnie z Krupskiego Młyna do Żędowic, mniej więcej tak jak poniżej (z A do B).
It is a canoeing trip on the Mała Panew River, and the Bombelka Mill is its organizer. All information is available at https://kajakimalapanew.pl. Meeting point is in Żędowice, Młyńska 1 Street, from where the bus with canoes takes us to the starting point. The route runs from Krupski Młyn to Żędowice, more or less as below (from A to B).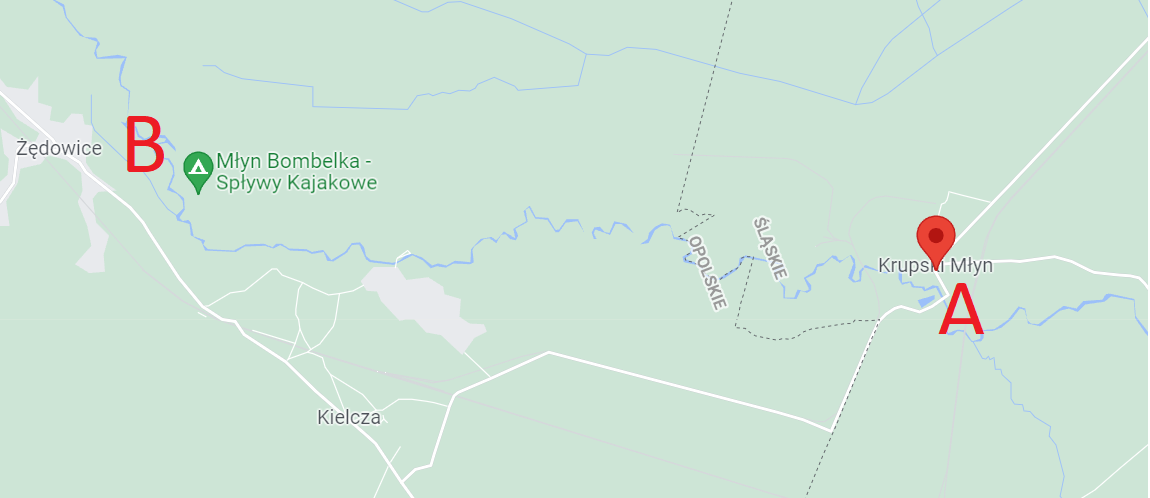 W przeciwieństwie do spływu po Biebrzy, tu jednak zdecydowanie jest więcej chętnych. Trzeba umówić się odpowiednio wcześniej i liczyć z tym, że wokół będą dziarsko płynąć inne kajaki. Nam to nie przeszkadzało - specjalnie zresztą wybraliśmy się tam większą ekipą, traktując ten dzień jako ciekawą imprezę integracyjną.
Contrary to the rafting on Biebrza, there are definitely more people here. You have to make an appointment in advance and take into account that other kayaks will flow briskly around. It didn't bother us - we went there with a larger team, treating the day as an interesting integration event.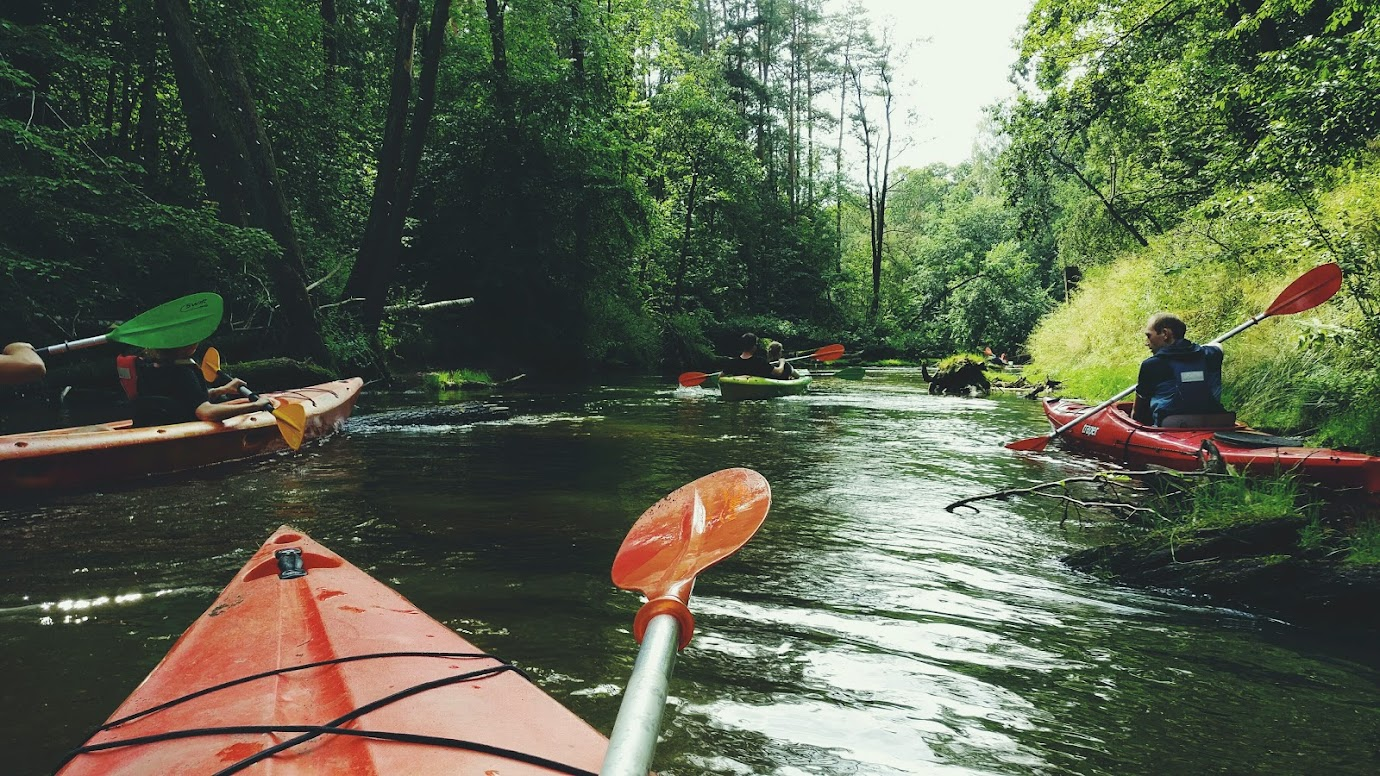 Ten odcinek trasy jest z tego co się orientuję wspólny dla kilku wariantów. Można wybrać trasę kilkudniową, albo trudniejszą, która będzie wymagać przenoszenia kajaków. My postawiliśmy na prostotę, to miała być przyjemność dla wszystkich, również dla niewprawionych w wiosłowanie.
As far as I know, this section of the route is common to several longer variants. You can choose a multi-day route or a more difficult one, which will require you to carry your kayaks on some part of it. We focused on simplicity, it was supposed to be a pleasure for everyone, also for those not trained in rowing.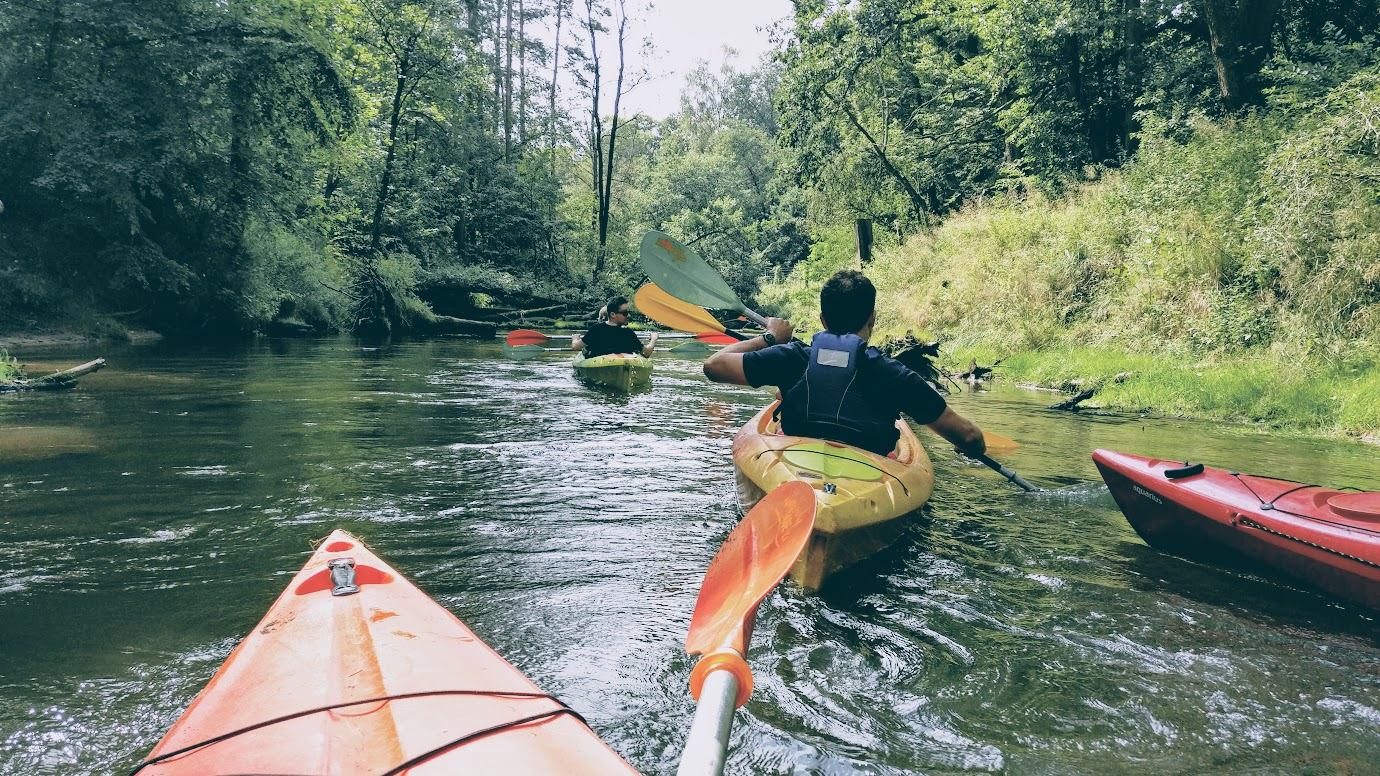 Sama trasa i okolica mnie (osobę niewprawioną w wiosłowanie) ogromnie urzekły. Zieleń i dzicz. I tak niedaleko, od nas to ledwie godzina jazdy!
Rzeka jest kręta, chwilami bardzo wąska, sporo jest przeszkód typu kamienie czy konary drzew, ale strumień płynie wolno i bez problemu można sobie z nimi poradzić.
The route itself and its surroundings enchanted me (as a person not trained in rowing) enormously. So green, so wild! And so not far, it's barely an hour's drive from us!
The river is winding, sometimes very narrow, there are many obstacles such as stones or tree branches, but the stream flows slowly and you can easily deal with them.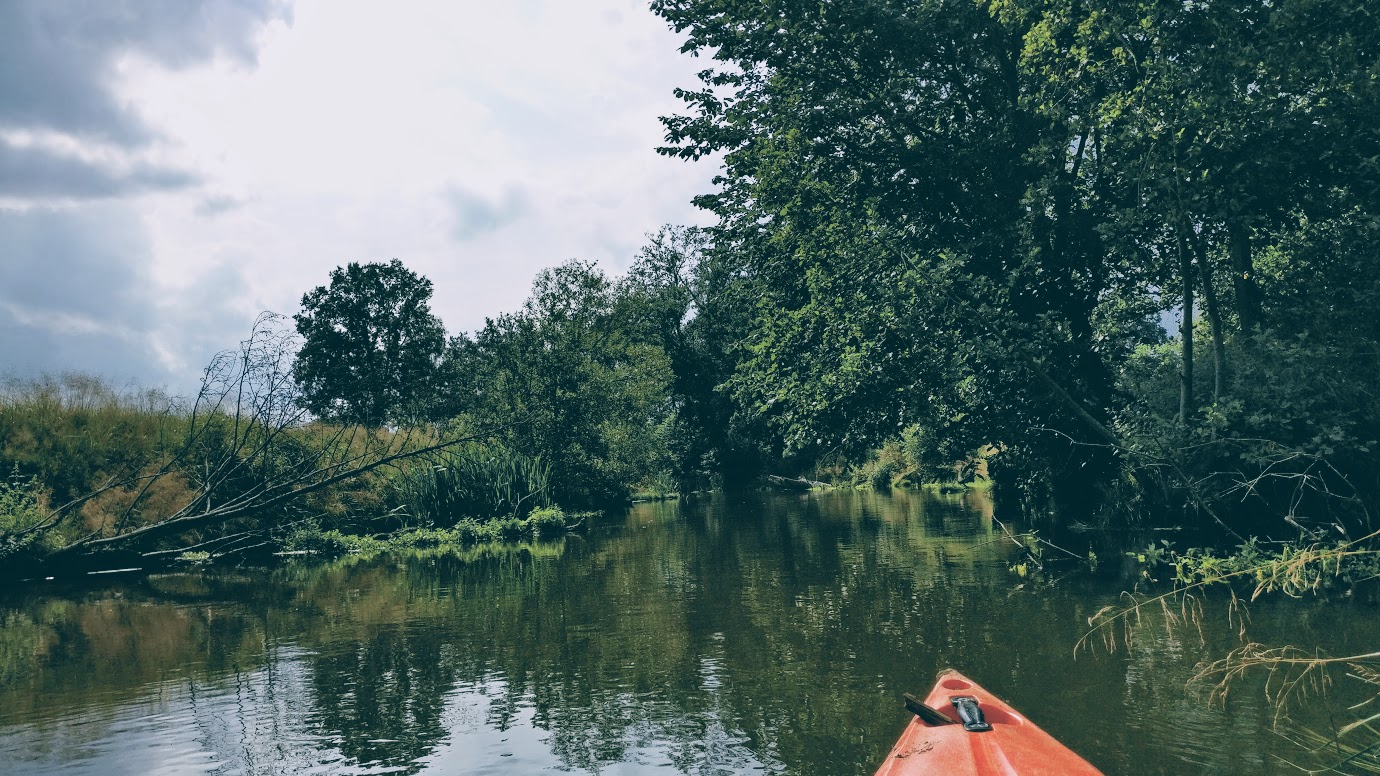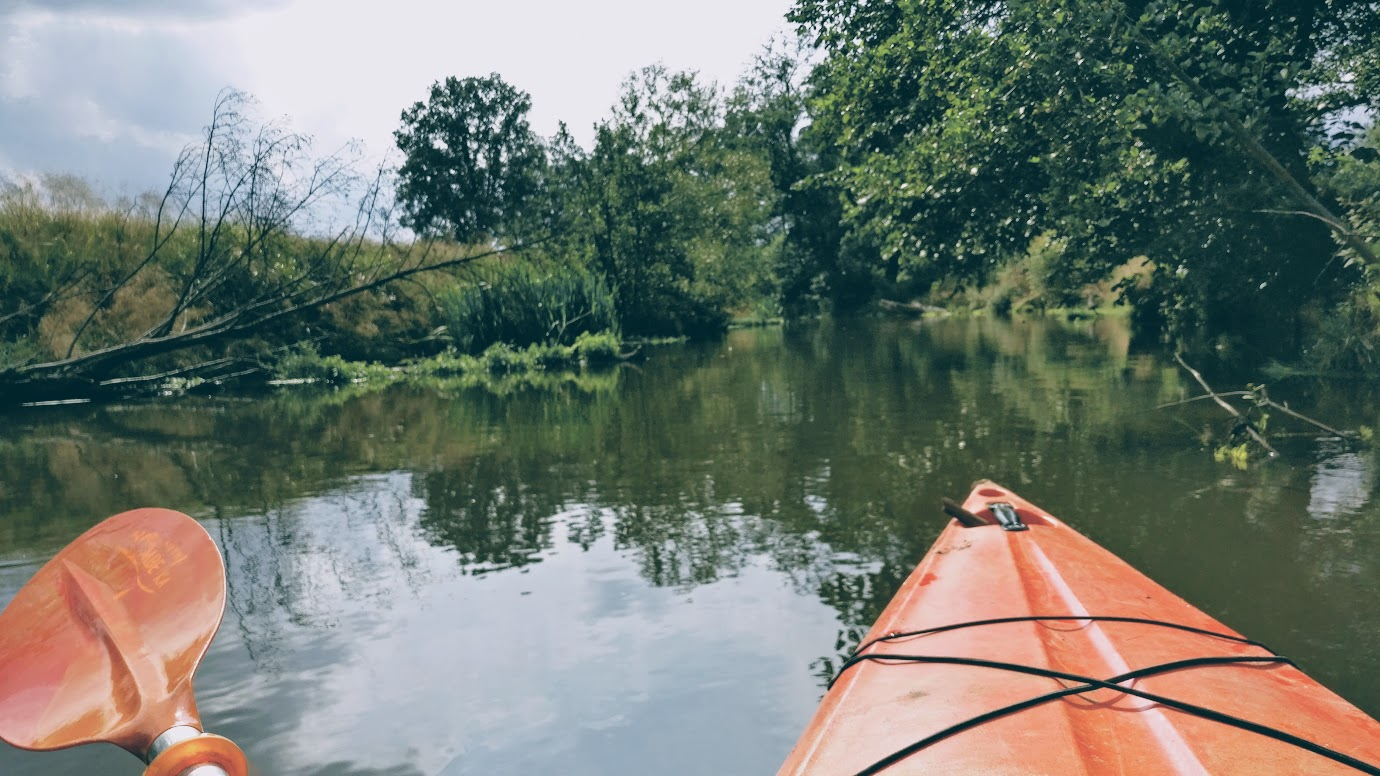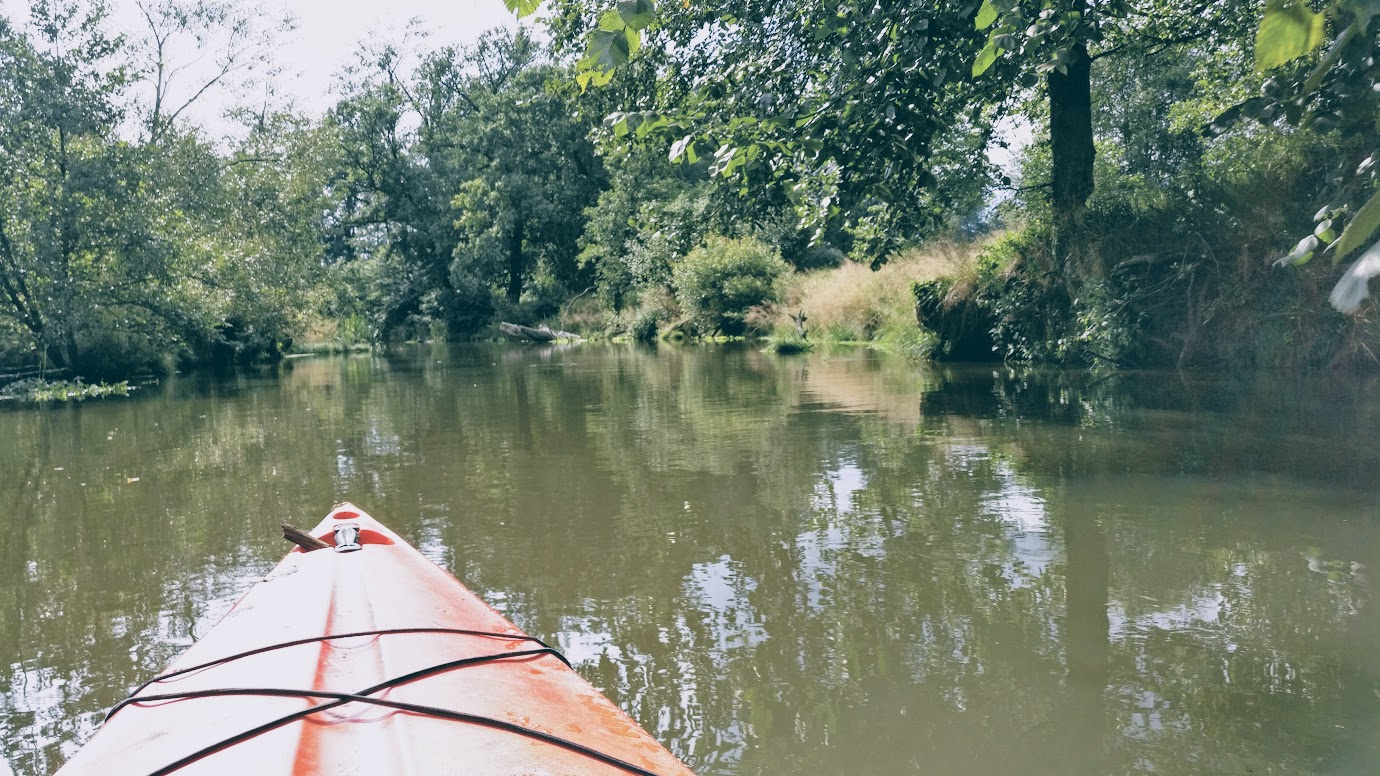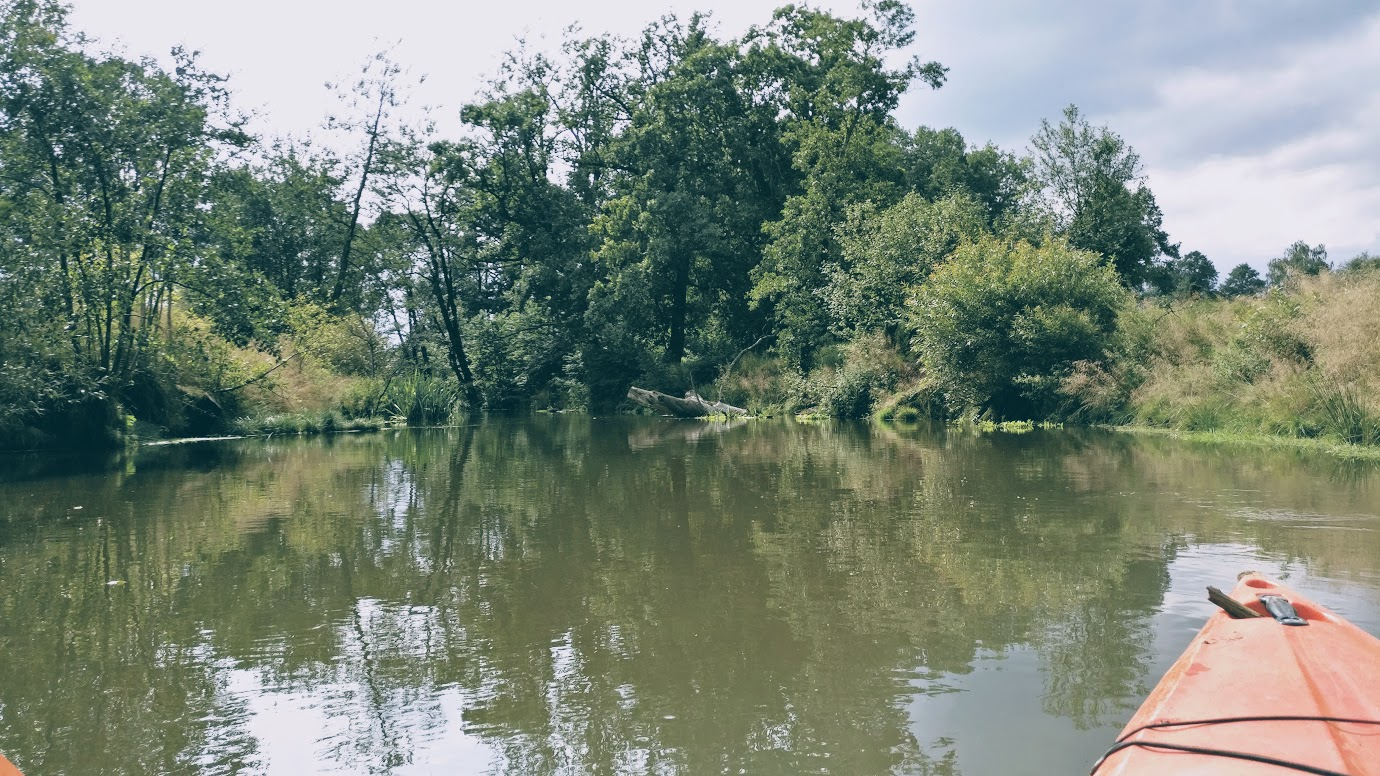 Pod koniec trasy jest pułapka, bo robi się wąsko i łatwo jest wmanewrować kajak prosto w szuwary ;)
At the end of the route there is a trap because it gets pretty narrow and it is easy to maneuver the kayak straight into the rushes ;)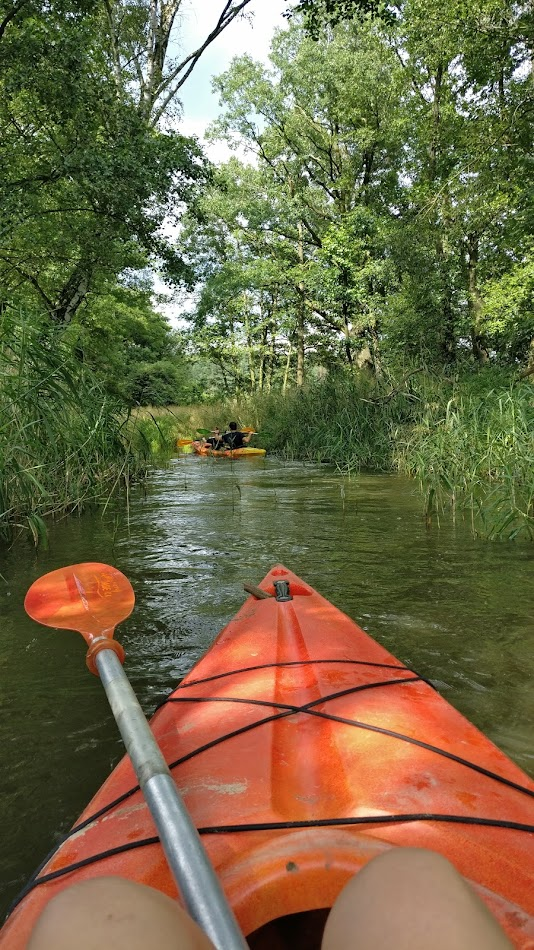 ---
View this post on TravelFeed for the best experience.
---
---