I Bought My First Card In RISING STAR!
Hey hivers, I hope you all are doing well! In this blog I am going to talk about how I bought my first NFT Card in RISING STAR!
---
So yesterday I was grinding in Rising Staras I noticed that I have already reached 1100 starbits. I was so happy that finally I can buy a card. I asked my friend @dlmmqb that which card should I buy. He told me that Cheap Car is a good card for beginners and it gives you 10 permanent fans. So I opened the game and bought it. I was taking too long to receive the card because I was impatient because it was my first card. When I told my friend about the delay in receiving card, he opened my account and did something. Then after I refreshed my game I received the card and 10 permanent fans as you can see in the picture below:
---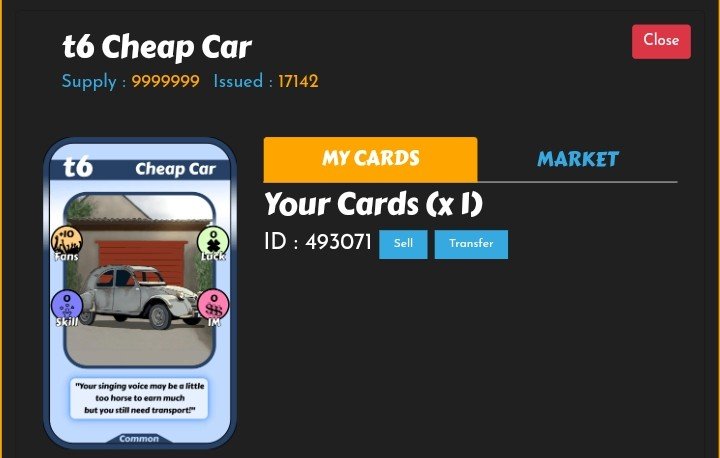 ---
Here is a closer look:
---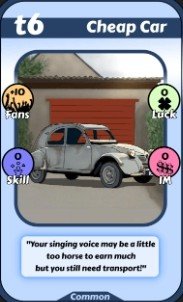 ---
So after buying this card my permanent fans increased from 10 to 20:
---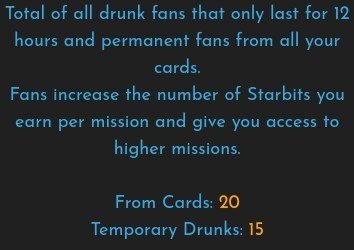 ---
So that was it for this blog, hope you enjoyed it! I'll see you all in the next one!
---
You can also use my Referral Link to set up your account in Rising Star and Enjoy the game HERE
---
#RisingStar #1up #play2earn #risingstar #starbits #free2play #hivegaming #dapp #nft #NFTs #oneup
---
---
---