Picked up a racket again after three years!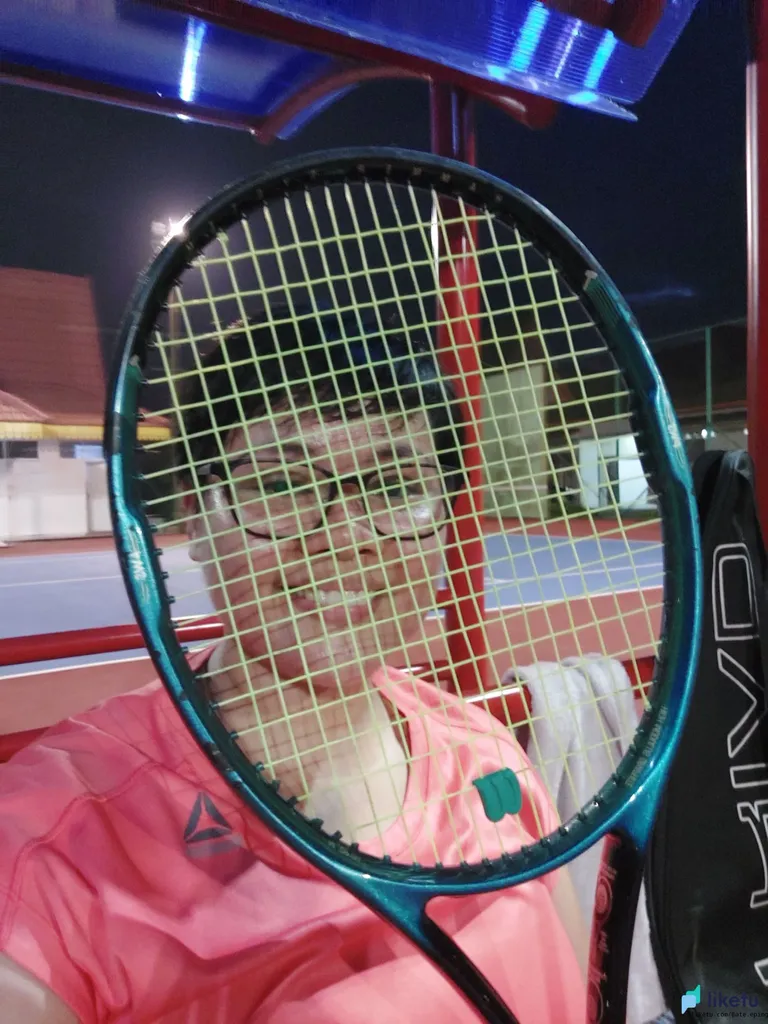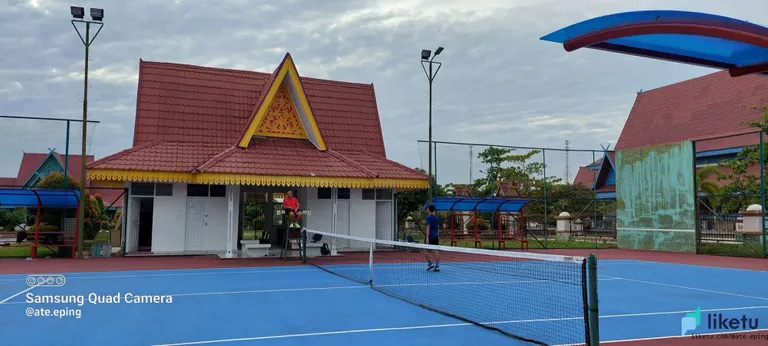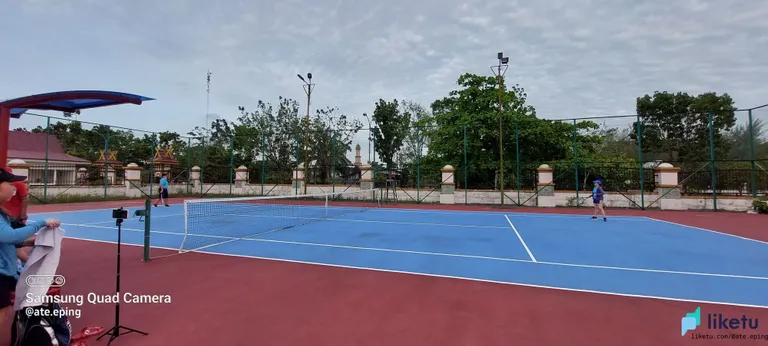 Last Saturday, I went with my friends to play tennis at the public court in town. I signed up right away, and for the first time, I had an official coach to guide me in this sport. It was 90 minutes of exhilarating activity. It's good to be back.
I first picked up a racket three years ago when my friends started playing more frequently at the tennis court in our townsite. I was coached informally by our most senior player. He was quite particular with the form, and he gave me lots of tips and advice. But when I went home to Cebu, I never had a chance to play tennis (I did enrol in karate).
So I was really happy that I tagged along with my friends. The Indonesian coach was quite supportive and encouraging, and he let me join the practice game. I am still working on my forehand grip and my aim, but I'm optimistic that I will get better with more training. It feels great to hit the ball at the right spot of the racket. But I feel even giddier when my trainer would say "BAGUS!" It means I made a good hit, hehe.
My shoulders and forearms are still a bit sore from all the exertions, but I'm fine. It only means that I have room for improvement. My friend Lyn said that I should stretch more next time, and I plan to do it as we did in karate class. Hopefully, I wouldn't have as much muscle pain this coming weekend.
How about you? What sports are you into?
---
For the best experience view this post on Liketu
---
---