I won guild brawl in Splinterlands with perfect score 7W 0L - Opening 3 Gladius Cases!
---
Welcome Guys!
I am so excited to announce that this is the first time, when I won guild brawl with my personal perfect score yuuuuuuuupii huuuuuuuura! :D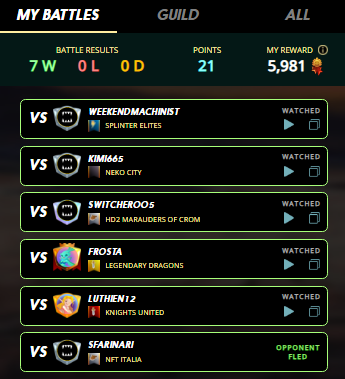 In this brawl there was 2 guilds rated higher in overall ranking!

#2 Team Possible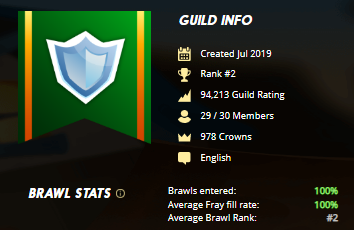 #4 Legendary Dragons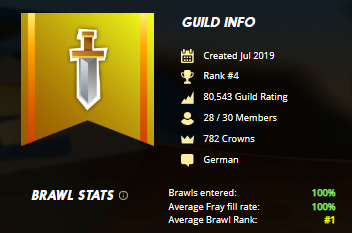 Guild, which I represent
#6 Summoner's Tribe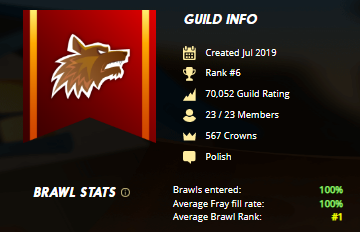 So in this brawl were 2 guilds with average rank #1 and one with rank #2. We have place #6 in overall ranking, because we have only 23 members at this moment. Many guild, which are rated higher have more members!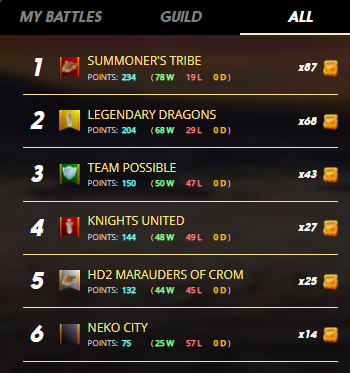 We had first place with 10 wins more than second place. That was hard brawl for us, because Legendary Dragons is guild with average guild brawl rank #1 same like our guild Summoner's Tribe!
They are higher in overall ranking, if we draw they won automatically, but we had a really nice lead - 10 wins!

I was in second place in guild, because of my lower rank in ranked games. It really means for me a lot, because there was not easy to win all the guild brawl battles especially, when the chaos legion cards are available to play.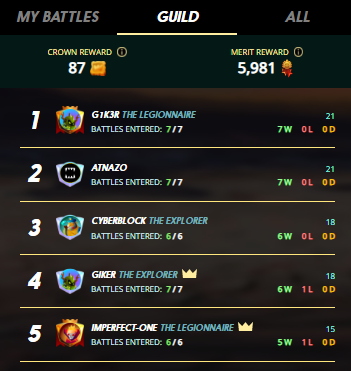 There so many different strategies and is so hard to predict what enemy gonna play! Let's celebrate and open 3 gladius cases in this video. At the end I showing one of the guild brawl battle with my commentary.

I hope so that you had fun while watching my video! Thanks for watching and see you soon!
---
▶️ 3Speak
---
---