Klopp's Liverpool Blazing Red!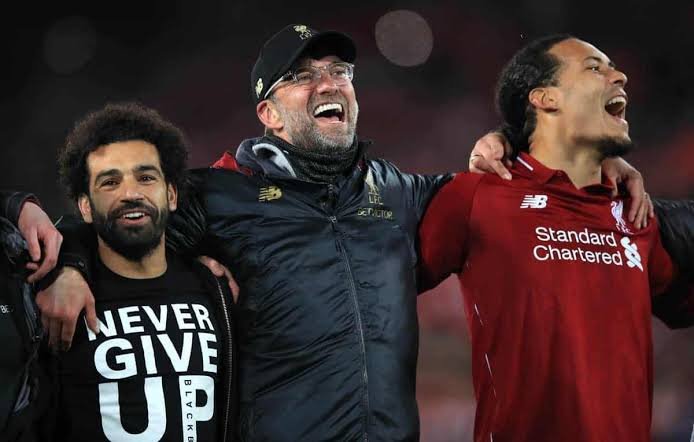 image source
The long and frustrating wait for an English Premier League title which has lasted for over 30 years is about to be put to an end and in a historic manner by Jurgen Klopp's Liverpool team.
The signs were there last season when they chased Manchester City until the last day of the season and were only undone by a draw to Everton at the Goodison park in March. This season, Klopp has drilled his team to the extent they are leaving no room for draws not to mention, a loss.
Since that draw to Everton in March last year, Liverpool has only lost two points till date, a draw to Manchester United late last year, which was the only time they have dropped points this season. They are firing on all cylinders, with celebrating the league title before the end of March very possible.
Liverpool are also gunning for an FA Cup trophy as they play Chelsea on March 3rd. They also remain in the Uefa Champions League, although having lost a first leg encounter to Atletico Madrid, they will be hoping to overturn that deficit in the second leg at Anfield.
This is one of the best Liverpool the world of football has ever seen and probably the best we will ever see as they are currently the best football team on the planet.
Thank you for Reading
---
---