The beauty of Bulgaria seaside resort called Obzor
Hey, there travelers from all over the #hive world 🗺
Here is a story I've been taking my time to write ✍️ on...
A few weeks ago I was traveling around the Bulgarian Black Sea 🌊 a town called Obzor with a friend of mine.
Walking down the beachside and to my surprise, I see @iliyan90 a friend of mine who introduced me to this amazing technology called #hive blockchain.
I haven't been using it as much as I want to but I'm doing my best to write a post every few weeks.
And let it begin...
The town by itself is very beautiful and rich in stores place. But let me walk you thru my eye 👁
Here is a photo frame 🖼 with the sign Obzor ( Обзор ) written in Cyrillic( that's our language in Bulgaria 🇧🇬) where people can frame 🖼 them selfs.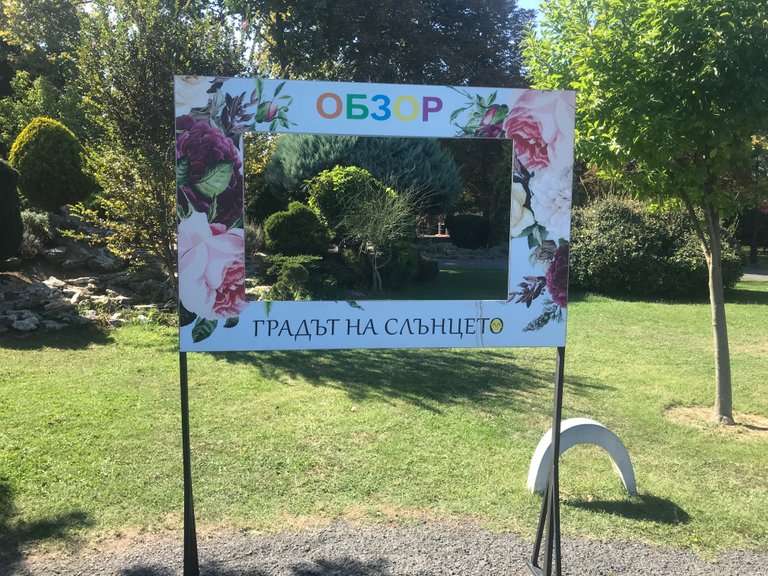 Let it slide...
In a part of the city where there are a lot of stairs, there is a slide you can use for your comfort.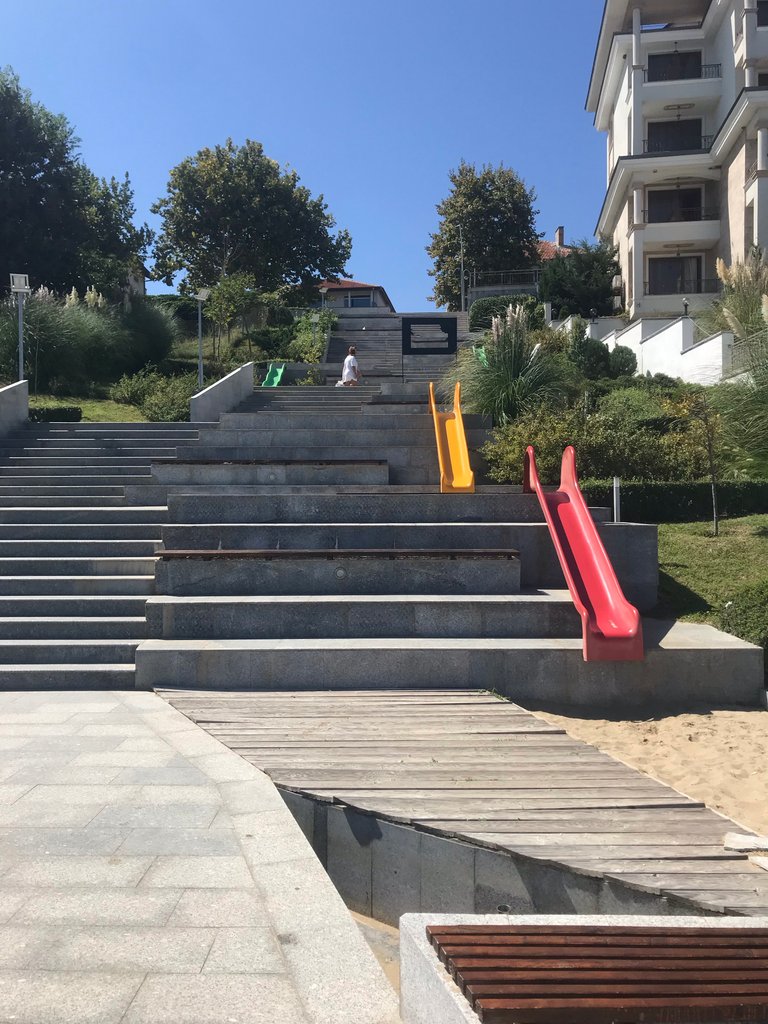 A small park near the beach with water going around it.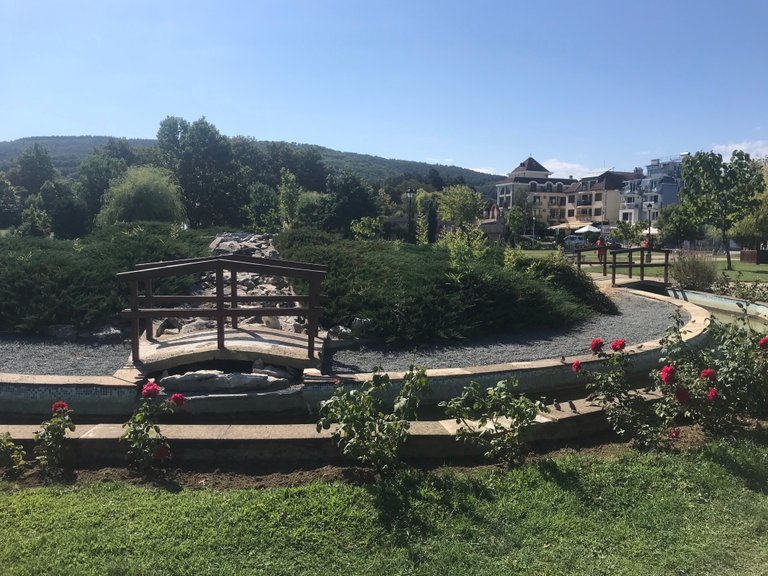 Here is my favorite Coca-Cola rack.
Full with some of the oldest Coca-Cola bottles, those are like antiques nowadays.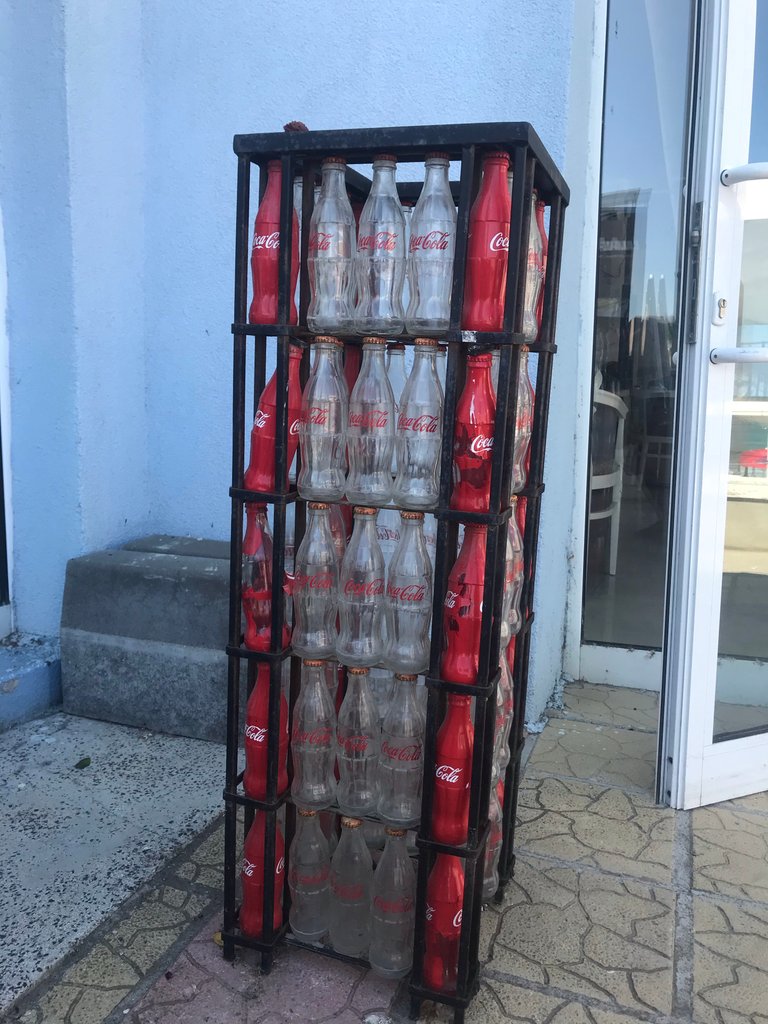 ---
Let me walk you around the beachside of the town.
I and my friend stopped by a coffee place on the second floor next to the beach, here is the view from there.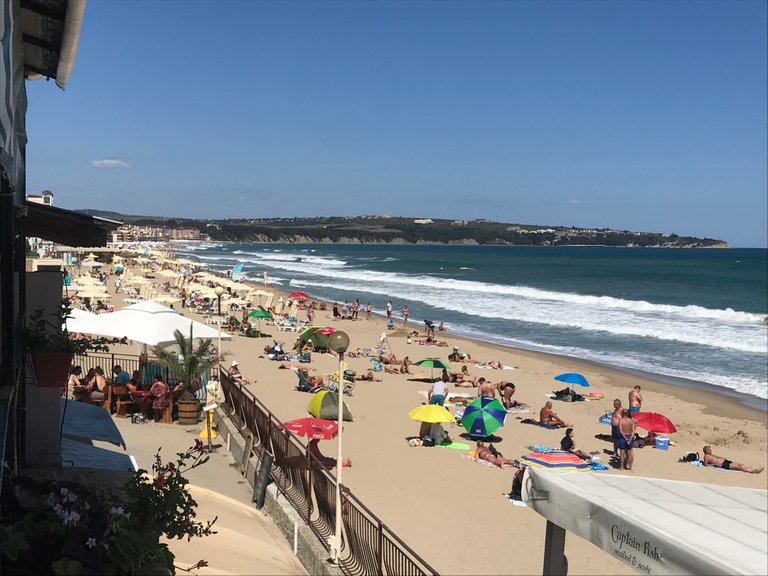 The beach line is very long and clean.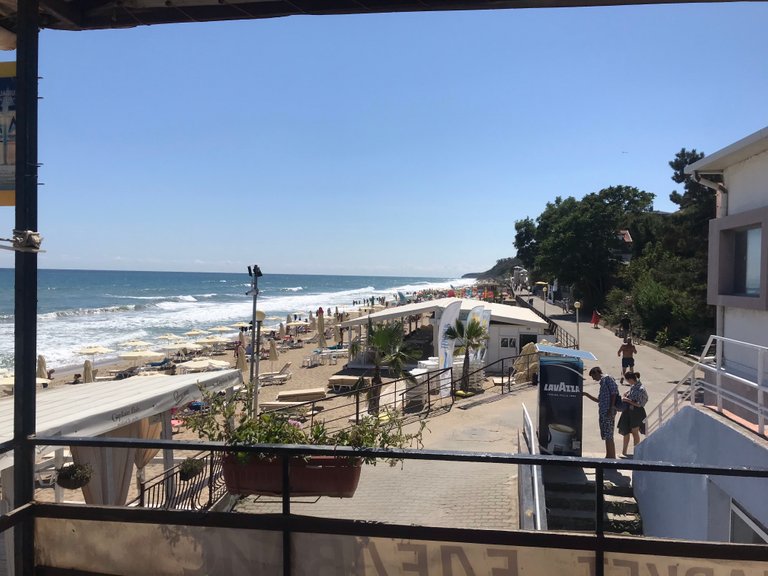 The seas at that time was perfect 👌
This was at the beginning of September.
If you are visiting #Bulgaria keep in mind that we have a Long Beach season here it goes maybe to the end of September or mid-October in the past few years.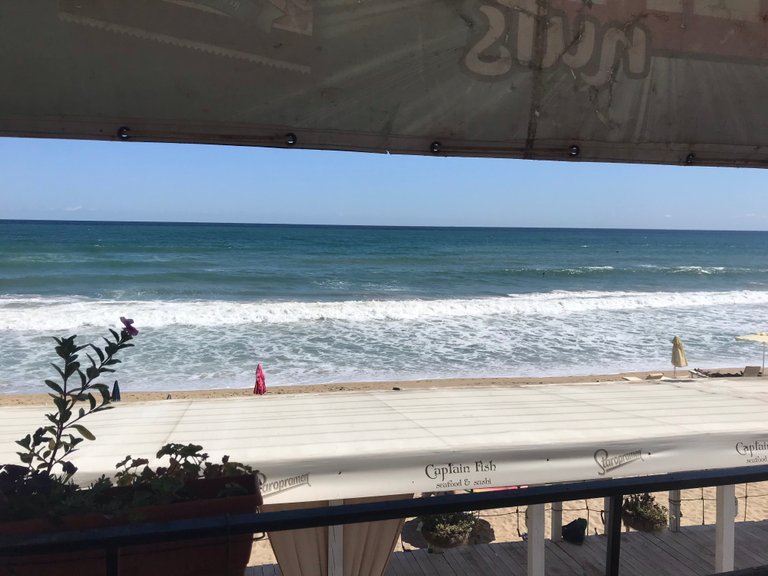 ---
Here is my friend that I was traveling with.
Just keep in mind that I don't show my face of my friend's faces because my blog is focused on talking about #weed and our privacy is important.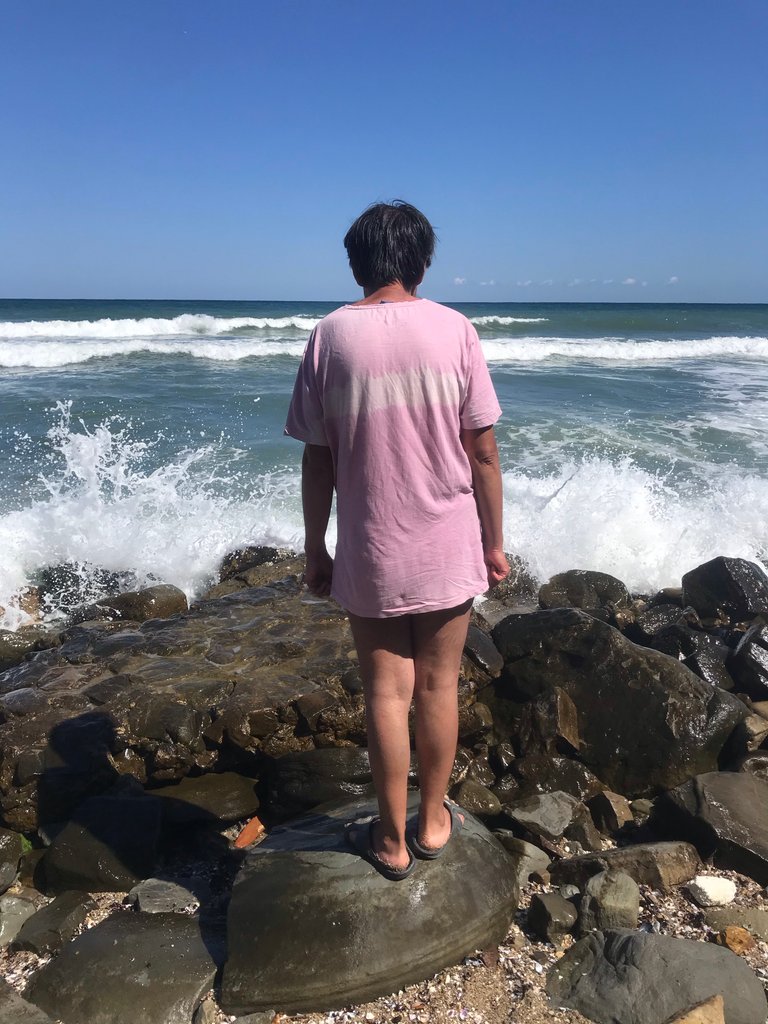 Sweet deal.
We treated ourselves to a chocolate waffle 🧇 topped with ice cream 🍦, strawberry, banana, blueberry, raspberry and I think 💭 that was it in the waffles 🧇
It casts like 6lv. ( that's our Bulgarian currencies) that's exactly €3.
Mine was with chocolate ice cream 🍦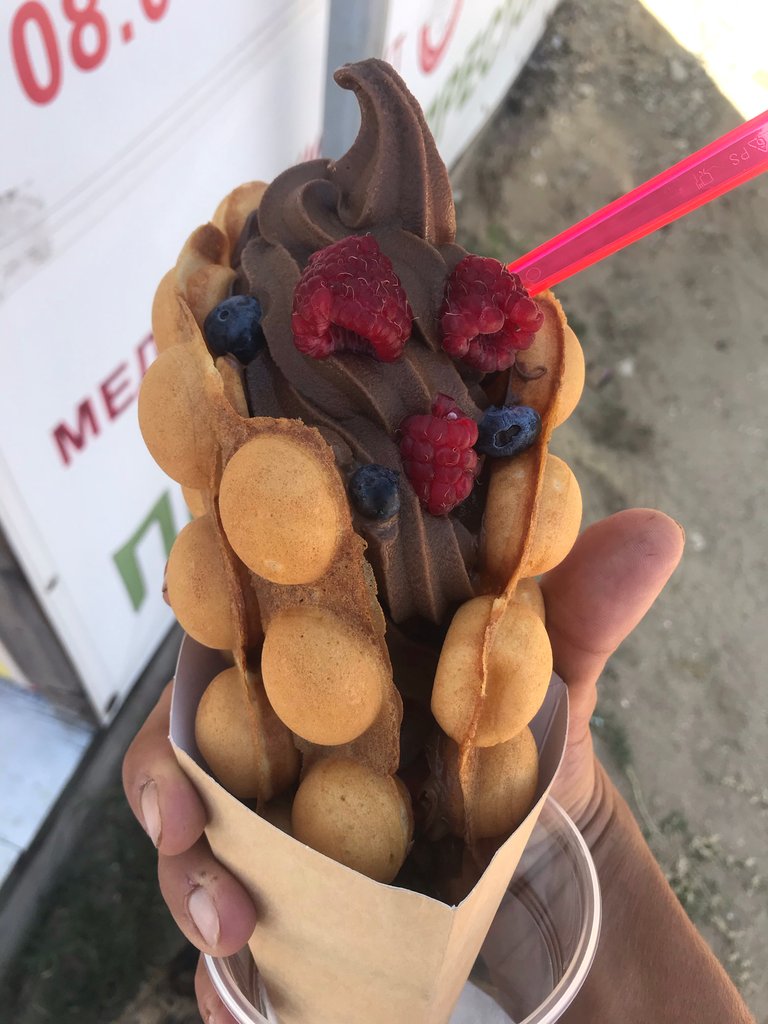 My friend got with vanilla ice cream.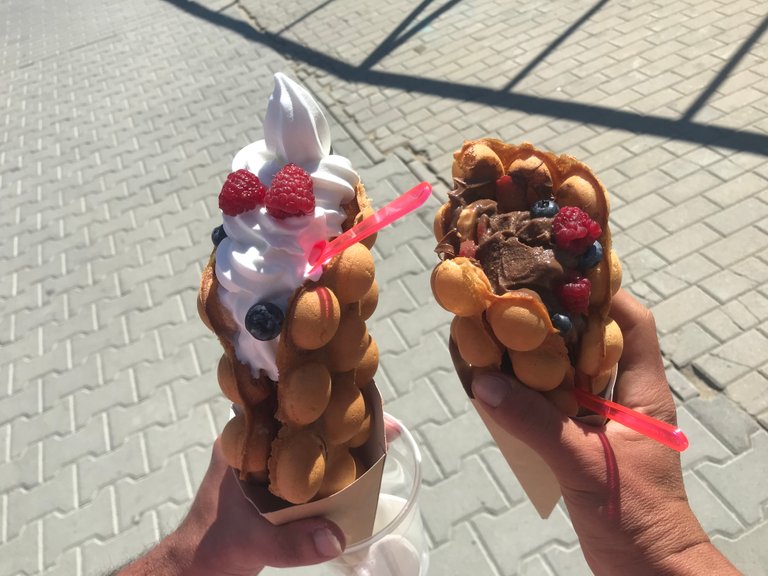 And we walked down the beachside to enjoy our waffles 🧇
---
Down the road...
The beach line by itself is full of small restaurants and bars on there.
The good thing is that most of them are built with natural materials, no concrete at all, just in some of them we can see some...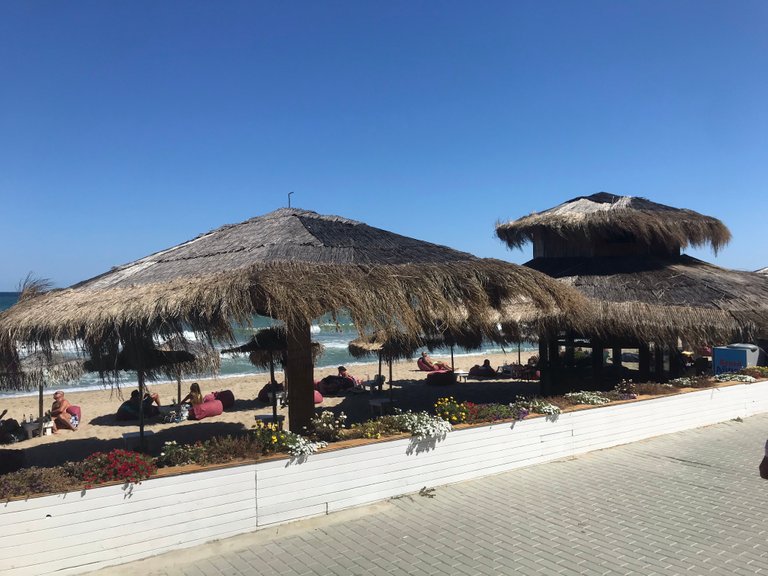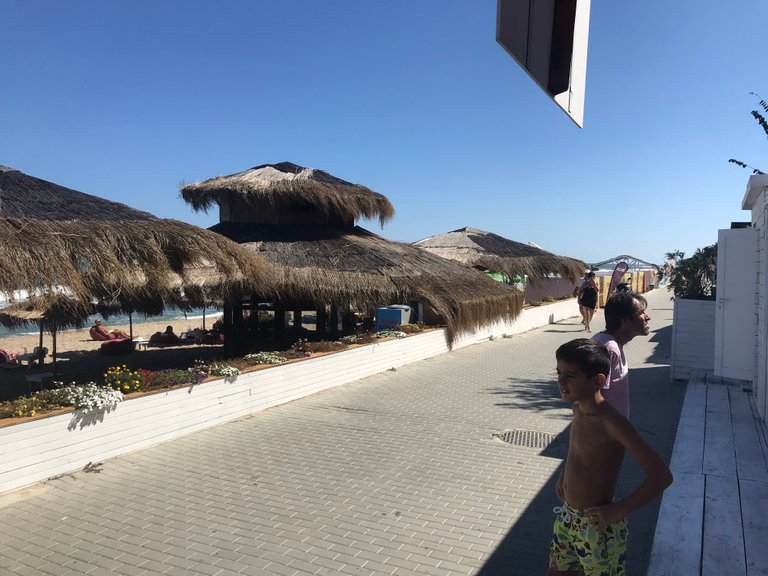 ---
At the end of the beach 🏝 line.
Where is near the end of the beach there are no people at all, people here like to be around others?
Completely different from the first place I was at, Irakli story here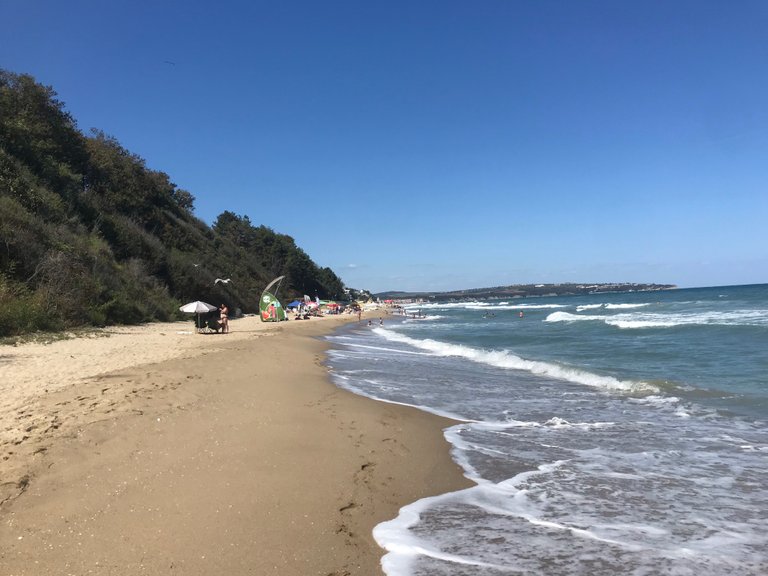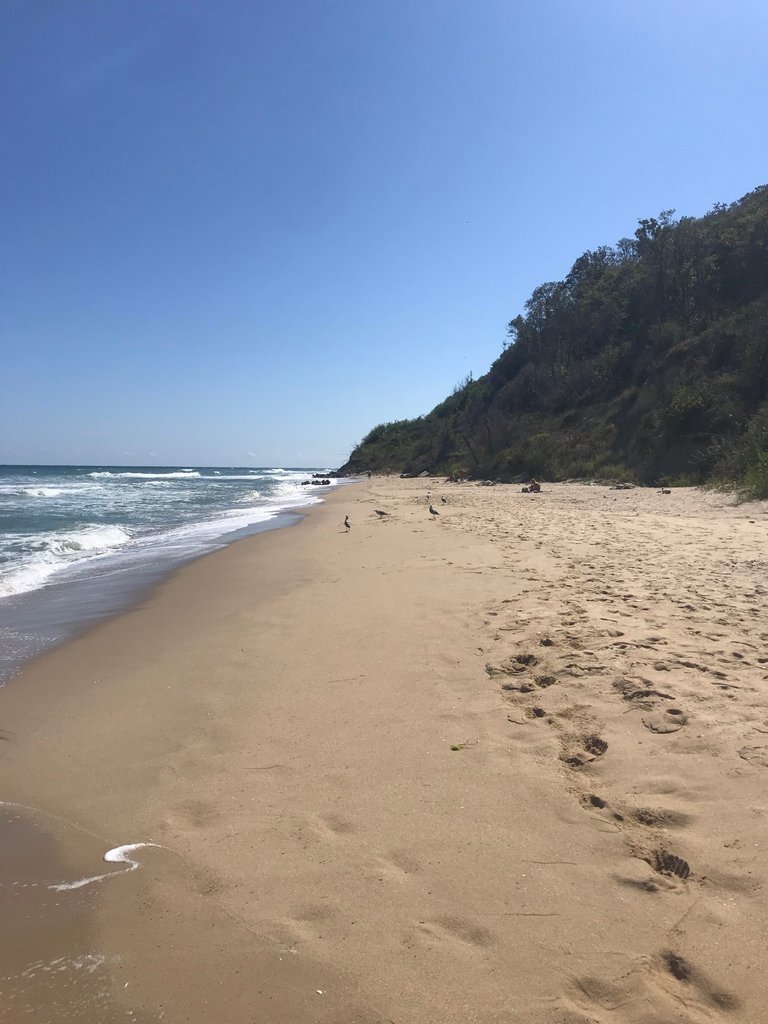 ---
The power of the sea 🌊
There has been an old stair there that was destroyed from the weather conditions I can assume, and left to become a ruin over the years.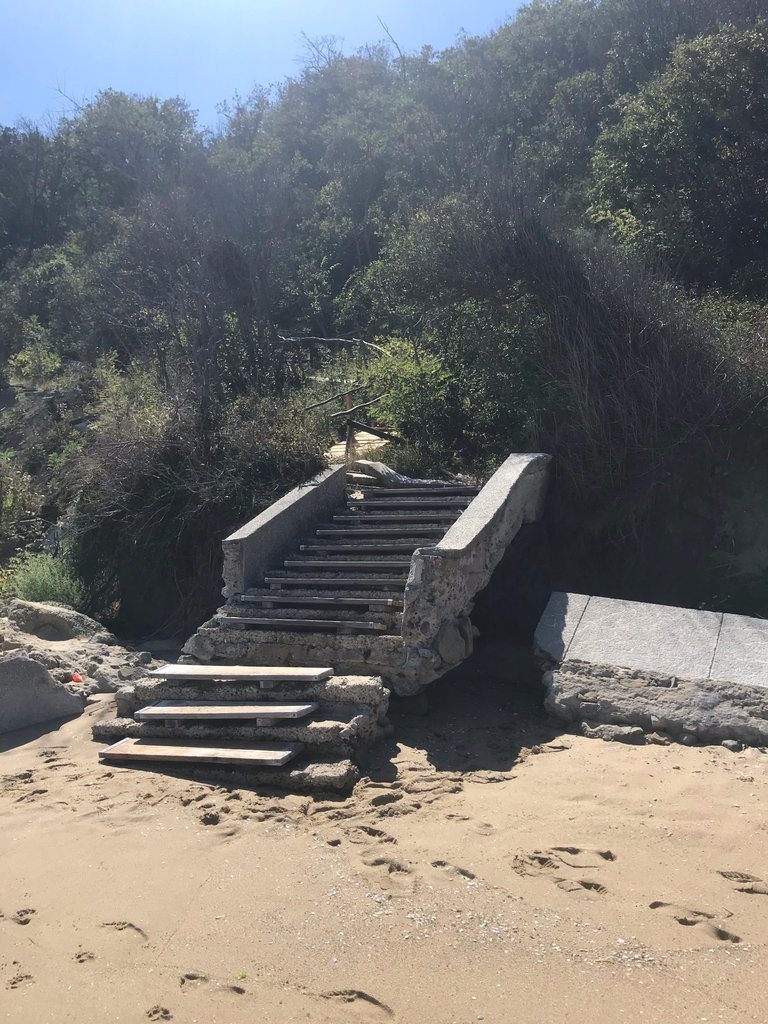 Rock 🪨 formations...
Walking there I see many beautiful stones shaped from nature in good round/ball formations.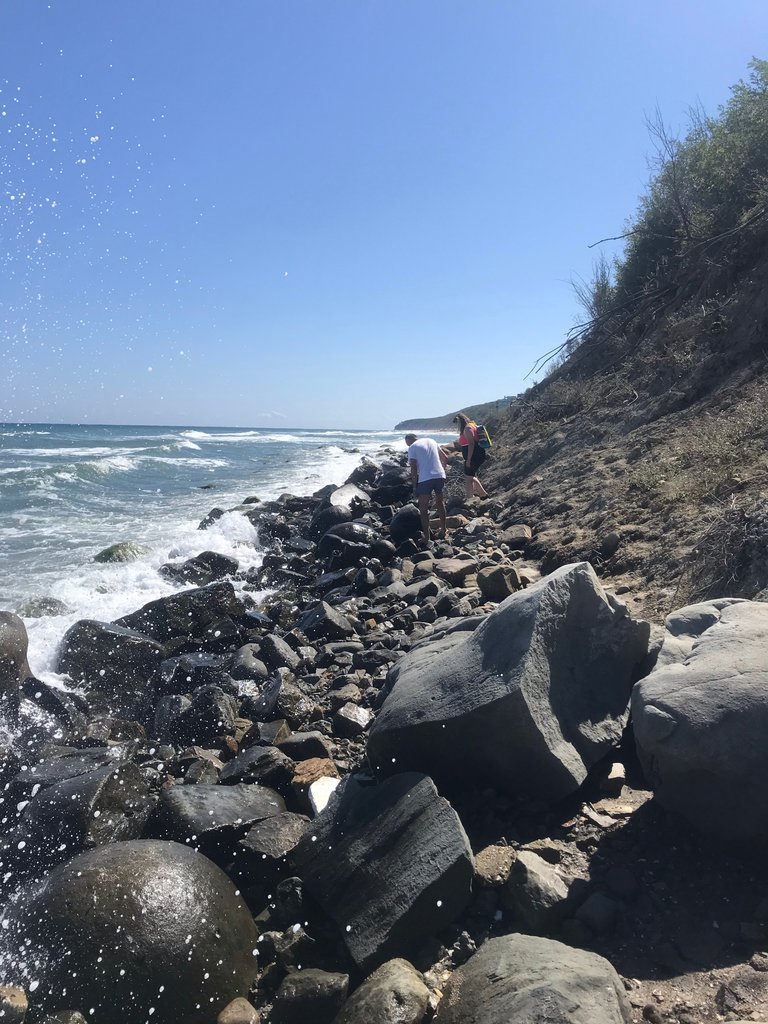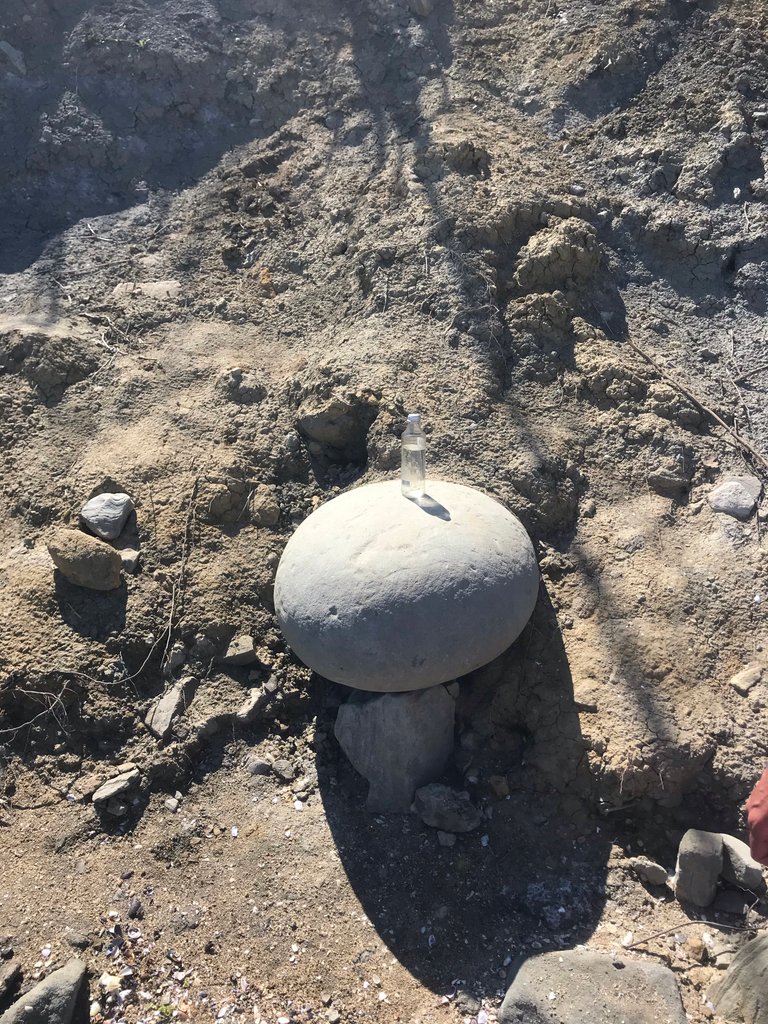 Anchor formation stones.
Those stones were in a shape that looks like made from human hand ✋ but not sure 🤔
Looks like Anchors.
But also as we know nature is amazing and creative so it can be a completely natural job...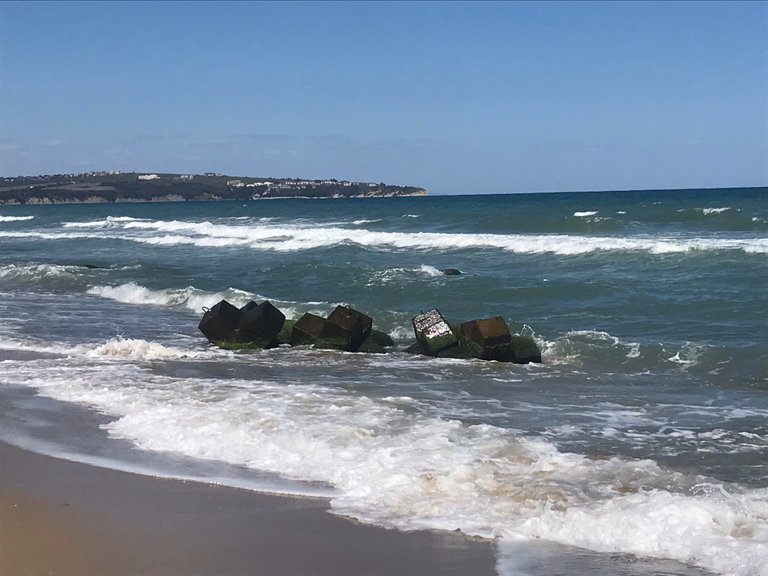 ---
This is a town I recommend for a visit, small walking distance everywhere.
---
Thank you for visiting my blog and taking your time for my story.
All the upvotes are highly appreciated and I'm powering up 🆙 the rewards from this post at 100% for a payout.
All weblogs are also appreciated so more people can find about it.
All donations appreciated in Hive only to support and grow my account.
Follows are also very much appreciated.
And one more time great thanks to my good friend @iliyan90 who introduced me to the #hive network!
---
See you next time and keep on smoking a good weed!
---
---