The girls won against boys in our school football match || Benefits of including games in school extra curricular activities .
Hellos Hive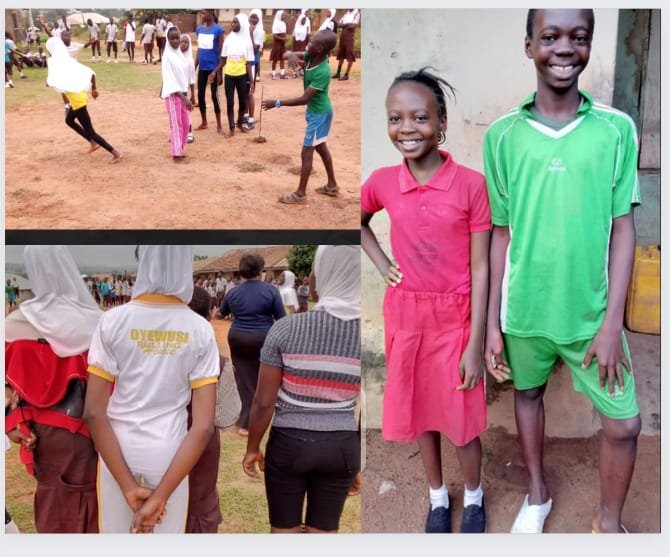 May be all work and no play might have made jack a dull boy and we needed this activities to revive learning in school.
Some extracurricular activities as these can helps a child's mental alertness , their IQ and thinking capacity.
Learning all through a school term without these activities sometimes shows a lesser performance in kids report cards so in the school I teach we have set aside the first two periods were set for either sport|games or environmental on Wednesday so today was sport not just sport but was sport with fun.
Seeing the girls winning the game today was fun the girls won the boys 4:2 in a football match played between the jss 2 girls verses their boys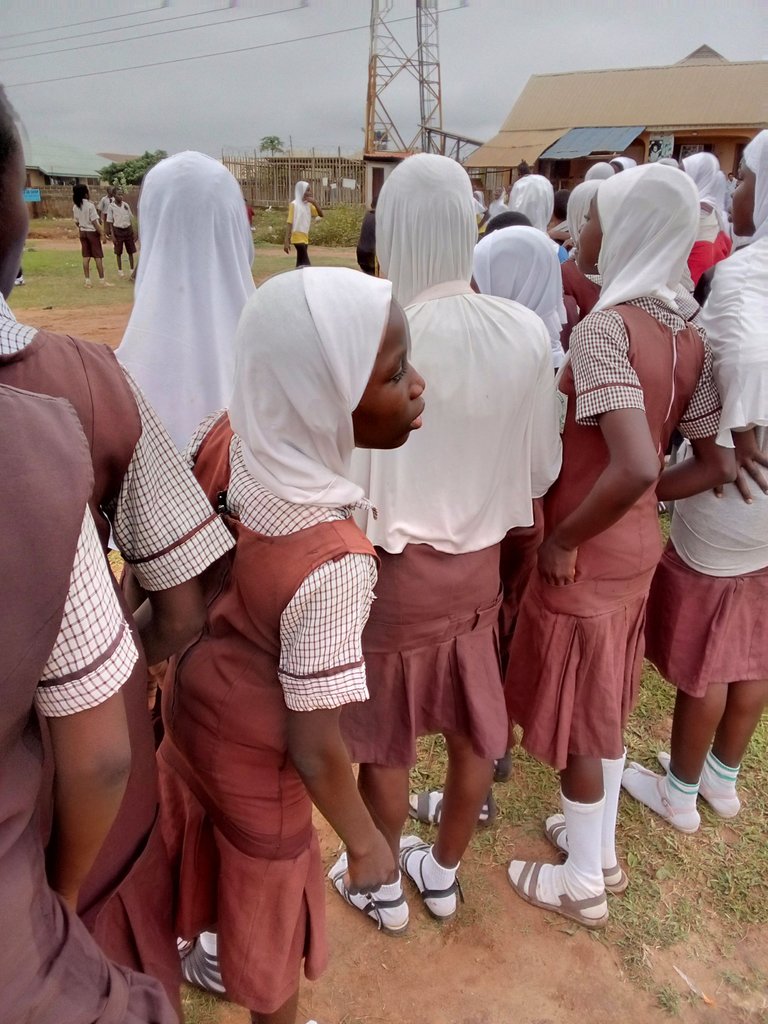 ---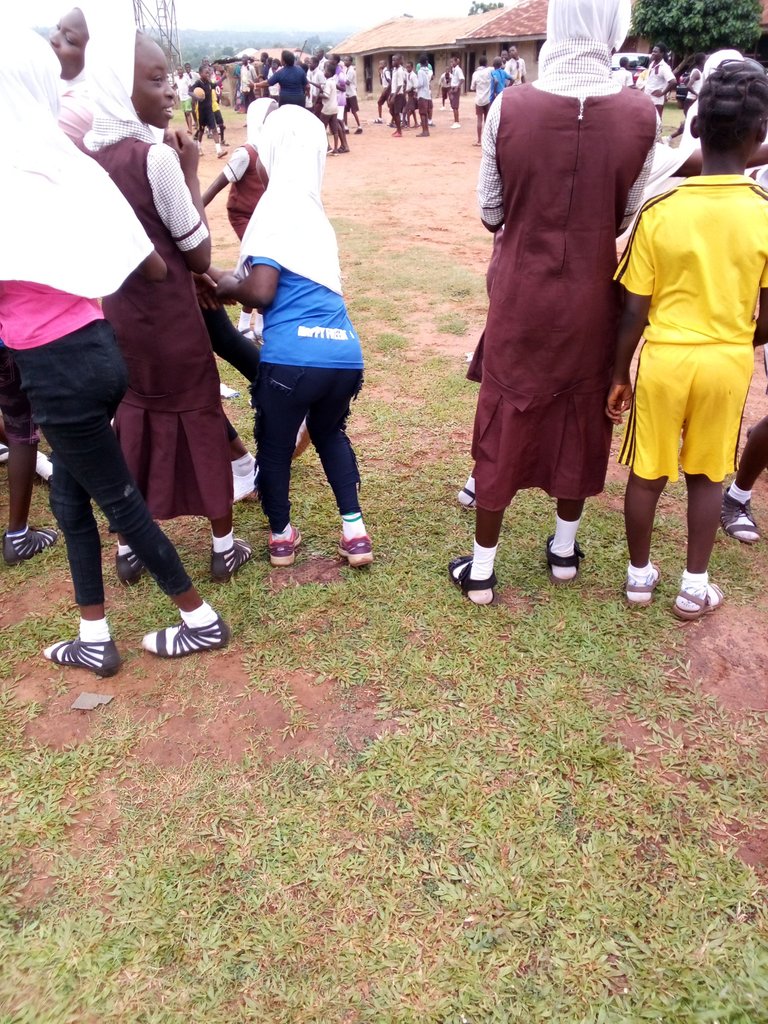 ---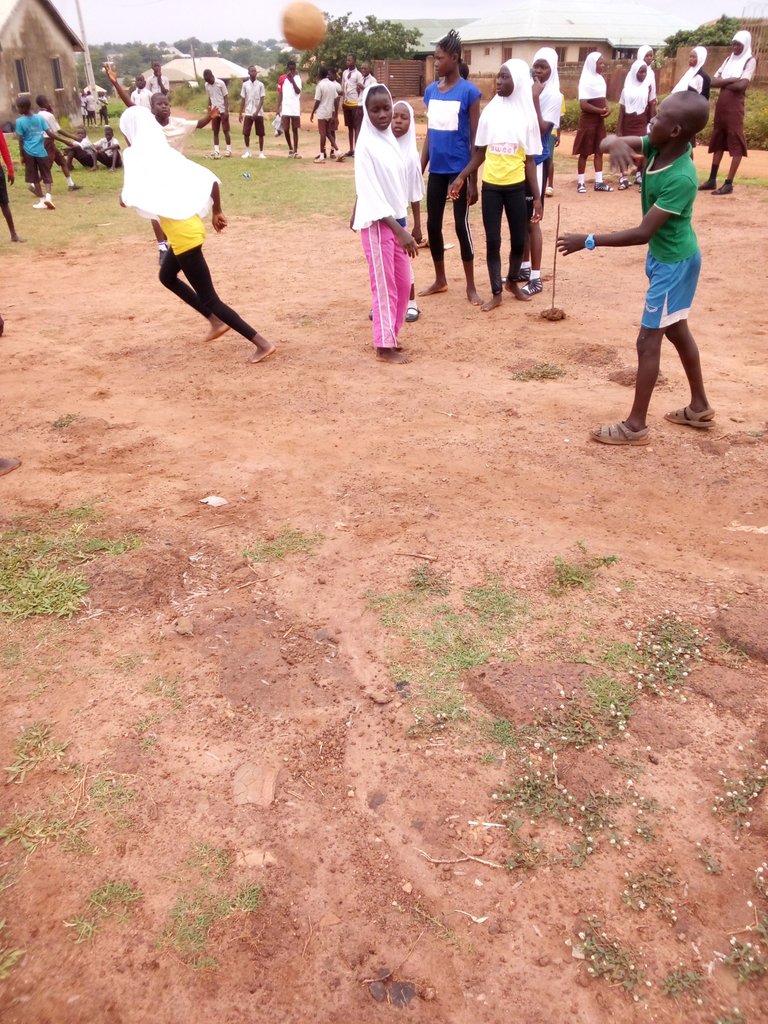 We have sport wears in varying colors as this ones to differentiate each house or team a player belongs to but since all the students couldn't afford sport wears ,they are allowed to put on long leggings and skirts .
It's usually a colorful day .
We share snacks for the players and watch them perform and display their skills.
At the end of the term, the winning team receives some gifts and the principals cup.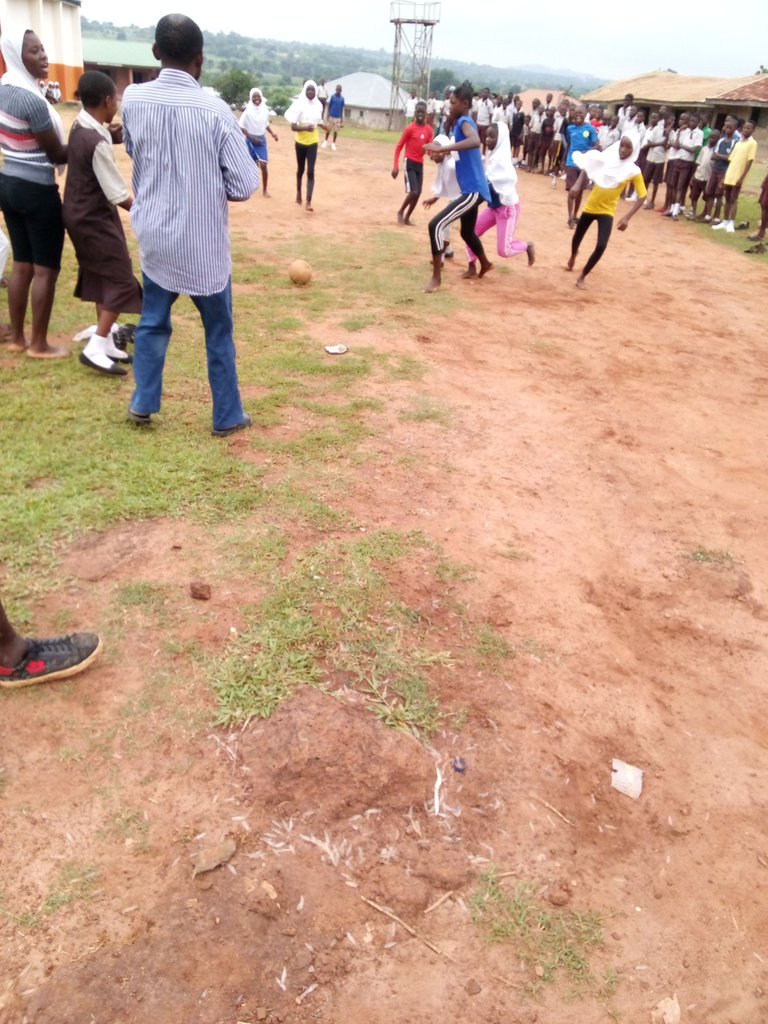 ---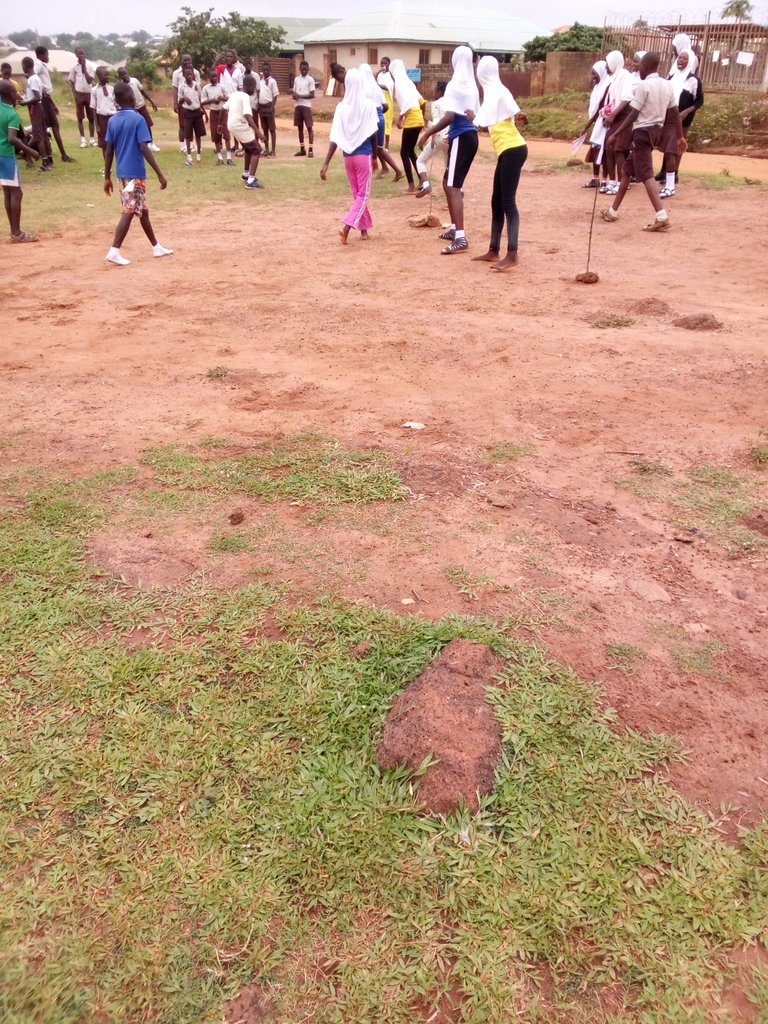 ---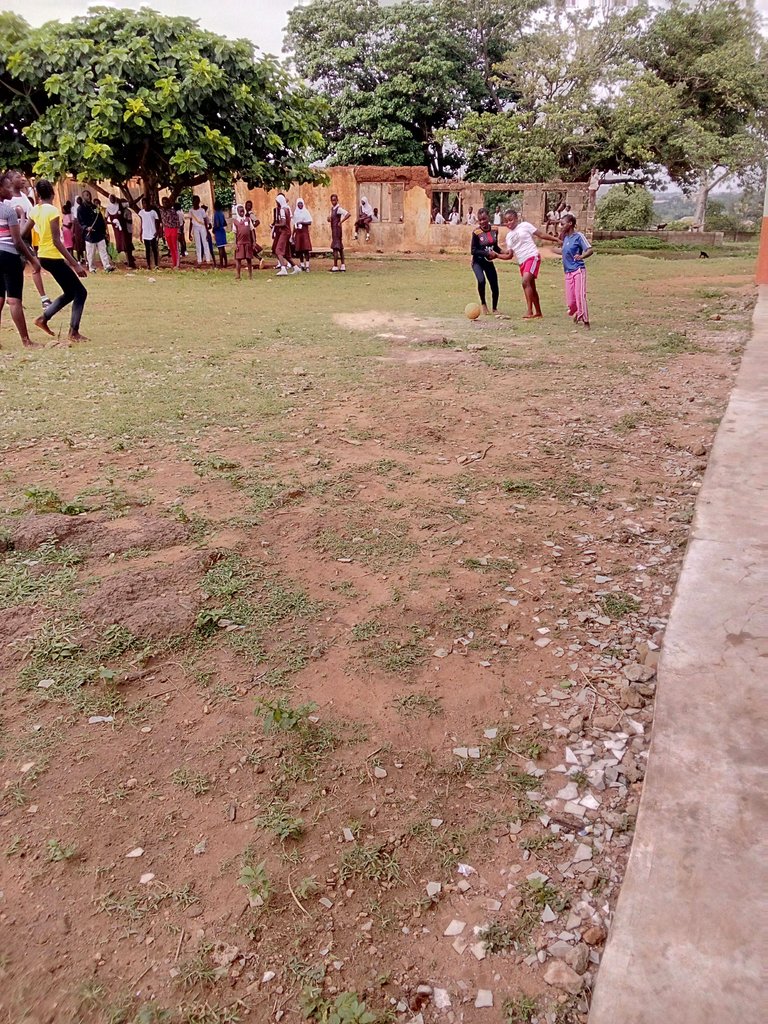 ---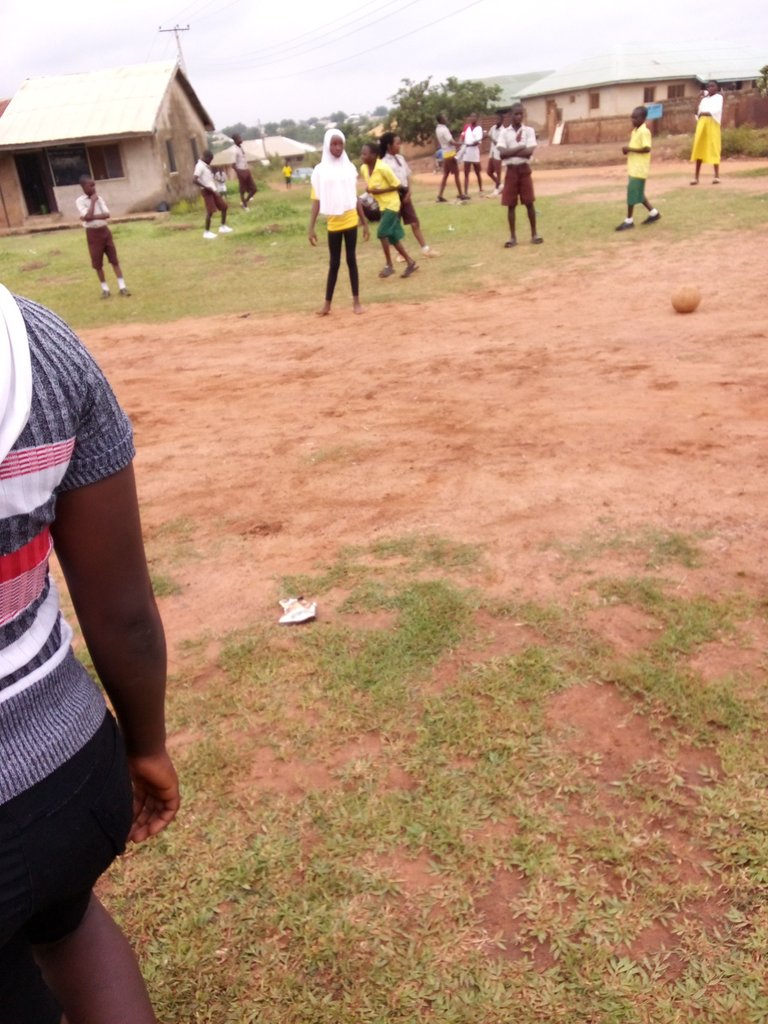 Benefits of sport in school
It helps in improving self confidence, let me use todays match as an example when the girl scored the first goal, the other girls that were ask to play but refuse started begging that they want to join and those that were playing started playing better than they were playing before, it was an exciting moment .
Body fitness and health improves
You Stay fit when you do sport especially with ones you run around the field to burn fats and energy .
It helps in controlling one emotion sometimes one may not be happy due to one reason or the other but when you watched or play in that process you may say something that is funny which will help overcome that emotion
This is just an inter school sport competition but once in a year we go out to compete with other schools.
Hope you found this fun from my post much as I did .
Thank you.
---
---