Waiting for the season to start : A brief look at my fpl team
---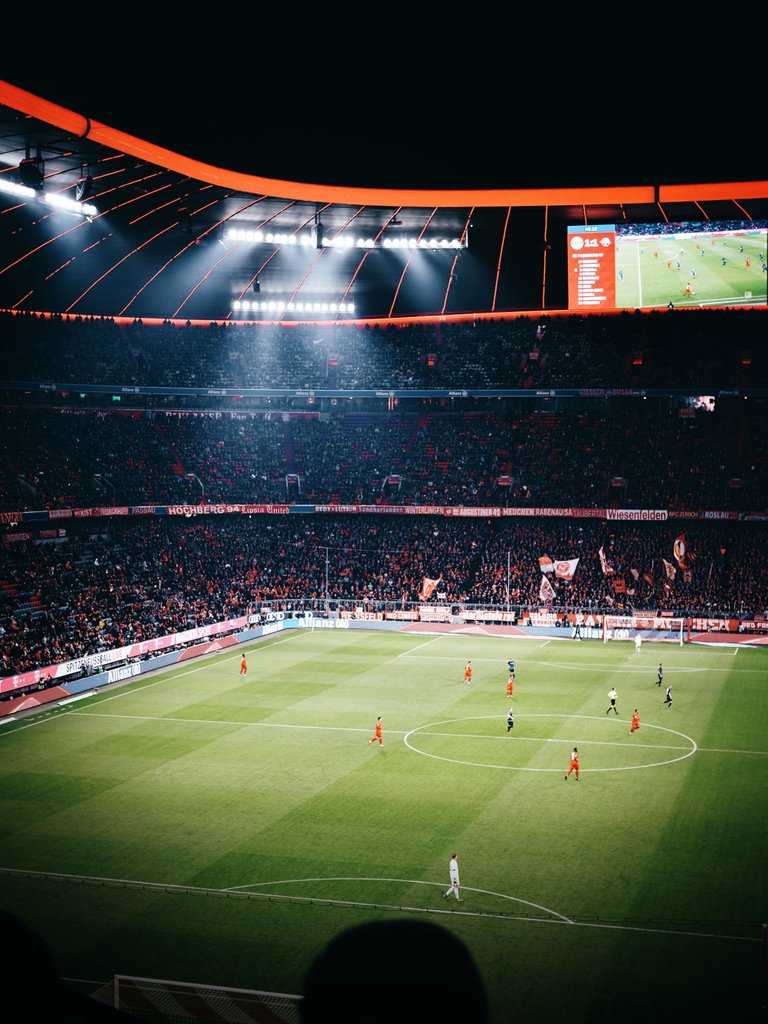 Photo by dominik hofbauer from Unsplash
---
Even though I rarely blog about it, football (soccer, for Americans reading ;) is a very important part of my life. I play (not professionally though), I watch, and I follow the game of football. Oftentimes when I'm free you'd find me in a game center playing fifa, or playing pes mobile on my phone. I enjoy all things football. When I wanted to join hive, I had plans on making my blog about football news, but laziness killed that before it even started.
I've been a Chelsea supporter for as long as I can remember. One of my uncles was a Chelsea supporter, he roped me into supporting the club, and since then I've been a diehard fan.

This weekend felt boring and it made me remember sitting down to watch matches every Saturday and Sunday afternoon. Sure there's been friendly matches, but the friendlies have not been able to satisfy me the way regular competitive league games have. I've also been watching some WAFCON (Women's African Cup of Nation) games, but none of them compares to good old club football.

Club football is goated in my opinion. I enjoy all the major leagues, but my favorite league, as you must have guessed already, is the premier league. It is (almost) everyone's favorite league (at least around here) because it has a lot of publicity and runs tons of campaigns. Other than that its games are always interesting to watch, the race for the title and race to escape relegation are usually tight and competitive, It also boasts a lot of talented superstars. At the moment the premier league holds the spot for best league in the world (Not really sure what metrics were used).

One of the premier league promotions that I really enjoy is the Fpl (Fantasy Premier League). I first heard of Fpl when I was in Secondary school from a couple of my friends. They seemed to be into it so I gave it a try and joined their mini league. It was very fun, and since then I still join their league every year. It's sort of one of the things that keeps us together even after graduating years ago.


Hearing that hive was finally going to have its own fpl league made me very happy. I remember when I newly joined there was a very little fpl league of some hivers, but the organizer just stopped talking about it and everyone just let it be. It hurt a little then. It's great to see a publicized @hivefpl. The amount of turn up it received makes me confident that it's here to stay.

While waiting for the 5th of August (seems so far) for the premier league to resume, I've been doing a lot of permutations and calculations regarding how my fpl team will look, and till now I still don't have a definite team. Here's the lineup I've gone for so far.
---
Screenshot of my fpl team from the official website of the premier league
---
This squad has 3 (or 4 if you include Arnold) premium players, and a couple differentials. I usually try to have one or two differentials as they make the difference in the points. Because a small number of people own them, if they bag points you leapfrog a lot of people.

Goalkeeper
I chose Mendy in goal, because I think with Chelsea's focus on their defense this season he's sure to get a lot of clean sheets.

Defense
For my back four I went with Alexander Arnold and Reece James, two very talented fullbacks who are sure to grab a couple assists and goals alongside their clean sheets, there's also Perisic who though is aging is still a very good wing back and may also grab assists and goals if he settles in Tottenham immediately. Arsenal and Newcastle have decent fixtures at the beginning, so I'm expecting White and Burn to keep a couple of sheets clean (Hopefully Arsenal don't dissapoint me).

Midfield
In the midfield, I have everyone's go to man, the highest scoring player in fpl last year, the player with the most fpl points in a season ever, the Egyptian king, MO Salah. Year in year out he continues to produce. He loves to start the season strong, his first game is against a newly promoted Fulham, so I decided to give the captain's armband. Alongside him is another big hitter, who did amazing last season, Heu ming Son. I gave him the Vice Captain armband in case something happens and Salah doesn't play (Hoping that doesn't happen). There's also Almiron and Moutinho, whose goals are not really frequent, but I'm hoping they can get a goal or an assist against Nottingham forest and leeds respectively.

Forward
In the forward position is only Haaland. This one is one of the decisions that I'm yet to conclude on. For whatever reason Haaland is more owned than Salah even though he hasn't played a single match yet. Everyone seems to think he's going to score a lot and possibly become the next goat. Apart from that as a city player, will he be immune to pep roulette? I'm yet to conclude, perhaps I should go for Kane who's the same price and premier league proven, or go for Jesus and add the remaining money to get another player. I'm still thinking about this one.

Subs
As for the subs, let's just say they were the best money the remaining money could afford 😅. Though I think Matthias Jensen and Travers are good bench options to have.

At the moment while I wait for the leagues to resume I'll be here pondering on the perfect fpl lineup. I'd like to here what you think about my current fpl team in the comments

---
---