The Hivechess Hall of Fame!

Dear chessfans!
In this collection I am creating the eternal hall of fame, including the results of all Hivechess events at one place.
Currently missing are only the ones by @cryptoniusraptor; I am lacking oversight there about the final outcome (if you want, send me a pm on Discord stayoutoftherz#9879 with a link to be added to this list).
Content
The Friday´s Tournaments (by @stayoutoftherz)
The Saturday Series (by @schamangerbert)
The CBL (by @chessbrotherspro)
The Blitz Blunder Barrons (by @the-real-betman)
The Friday´s Tournaments
Season 16
https://peakd.com/hive-157286/@stayoutoftherz/hivechess-season-16-final-results-dhilan04-wins-round-10-lucianosky-is-the-new-champion
Season 15
https://peakd.com/hive-157286/@stayoutoftherz/hivechess-s15-final-results-maestroask-won-the-final-round-and-the-season
Season 14
https://peakd.com/hive-157286/@stayoutoftherz/hivechess-s14-final-results-maestroask-is-the-new-old-champion
Season 13
https://peakd.com/hive-157286/@stayoutoftherz/hivechess-s13-final-results-maestroask-is-the-new-champion
Season 12
https://peakd.com/hive-157286/@stayoutoftherz/hivechess-tournament-s12-final-results-sawko-is-the-new-old-champion
Season 11
https://peakd.com/hive-157286/@stayoutoftherz/vjap55-wins-the-hivechess-candidates-tournament
Season 10
https://peakd.com/hive-157286/@stayoutoftherz/hivechess-tournament-s10-final-results-sawko-is-the-new-champion
Season 9
https://peakd.com/hive-157286/@stayoutoftherz/hivechess-season-9-final-result-tungphong-is-the-new-champion
Season 8
https://peakd.com/hive-157286/@stayoutoftherz/hivechess-season-8-final-result-sawko-wins-his-4th-title
Season 7
https://peakd.com/hive-157286/@stayoutoftherz/jaki01-wins-season-7
Season 6
https://peakd.com/hive-157286/@stayoutoftherz/hivechess-tournament-season-6-last-round-burnoutawesome-was-the-new-winner-plus-final-ranking
Season 5
https://peakd.com/hive-157286/@stayoutoftherz/hivechess-tournament-season-5-final-results-sawko-is-the-new-old-winner
Season 4
https://peakd.com/hive-157286/@stayoutoftherz/hivechess-tournament-season-4-final-results-sawko-is-the-winner
Season 3
https://peakd.com/hive-157286/@stayoutoftherz/hivechess-tournament-season-3-end-results-the-winner-is-jaki01
Season 2
https://peakd.com/hive-157286/@stayoutoftherz/hivechess-tournament-season-2-end-results-jaki01-wins-again
Season 1
https://peakd.com/hive-157286/@stayoutoftherz/hivechess-tournament-season-1-end-results-jaki01-is-the-winner
Season 18
https://peakd.com/hive-157286/@schamangerbert/s18r21-super-crypto-chess-league-saturday-04-february-the-winner-is-eniolw
Season 17
https://peakd.com/hive-157286/@schamangerbert/s17r10-11-last-rounds-in-season-17-the-winner-was-samostically-eniolw-we-have-a-new-chess-king
Season 16
https://peakd.com/hive-157286/@schamangerbert/s16r11-rapid-chess-tournament-saturday-26-march-the-winner-and-new-old-chess-king-is-again-eniolw
Season 15
https://peakd.com/hive-157286/@schamangerbert/final-round-season-15-saturday-chess-the-winner-is-tony1294-new-chess-king-eniolw
Season 14
https://peakd.com/hive-157286/@schamangerbert/s14r09-blitz-chess960-tournament-saturday-18-september-the-winner-and-the-new-chessking-is-maverieux000
Season 13
https://peakd.com/hive-157286/@schamangerbert/s13r13-chess-tournament-saturday-26-june-the-winner-is-kreur-the-new-chess-king-is-yazp
Season 12
https://peakd.com/hive-157286/@schamangerbert/s12r13-chess960-tournament-saturday-27-march-the-winner-was-kreur-new-chessking-is-yazp
Season 11
https://peakd.com/hive-157286/@schamangerbert/final-steem-chess-tournament-saturday-12-september-the-winner-was-pereu4ivatel-and-yazp-the-new-chess-king-is-stayoutoftherz
Season 10
https://peakd.com/hive-157286/@schamangerbert/open-steem-blitz-chess960-tournament-june-27-the-winner-is-gingerbyna-the-new-chessking-is-stayoutoftherz-video-commentary-by
Season 9
no functioning link available
Season 8
https://peakd.com/chess/@schamangerbert/steem-bullet-chess960-tournament-december-28-the-new-chess-king-is-renerondon-video-commentary-by-schamangerbert
Season 7
https://peakd.com/steemchess/@schamangerbert/final-round-season-7-steem-chess-tournament-september-28-the-new-chess-king-is-foxconnmars-video-commentary-by-schamangerbert
Season 6
https://peakd.com/chess/@schamangerbert/steem-blitz-chess960-tournament-june-22-the-new-and-the-old-chess-king-is-anadello-live-video-commentary-by-schamangerbert
Season 5
https://peakd.com/chess/@schamangerbert/steem-superblitz-chess690-tournament-march-30th-the-new-chess-king-is-anadello-video-commentary-by-schamangerbert
Season 4
https://peakd.com/chess/@schamangerbert/steem-chess-king-for-season-4-is-anadello-video-commentary-by-schamangerbert
Season 3
https://peakd.com/chess/@schamangerbert/steem-super-blitz-chess-tournament-25-august-2018-winner-of-the-3rd-season-is-samostically
Season 2
https://peakd.com/chess/@schamangerbert/steem-blitz-chess-960-tournament-28-april-2018-winner-of-the-2nd-season-is-secularsagacity-ape-5th-video-commentary-by
Season 1
https://peakd.com/chess/@schamangerbert/steem-blitz-chess-tournament-30-dec-2017-and-the-winner-is-steemchess-king-stayoutoftherz-full-video-commentary-by
Season 4
https://peakd.com/@chessbrotherspro/final-de-la-cuarta-temporada
Season 3
https://peakd.com/hive-189157/@chessbrotherspro/final-de-temporada-de-chess
Season 2
https://peakd.com/@chessbrotherspro/vllludca
Season 1
https://peakd.com/@chessbrotherspro/pnqhimyd
The Spassky vs. Fischer 1972 Hive Memorial 960 Tournament
https://peakd.com/hive-157286/@the-real-betman/betmans-spassky-vs-fischer-1972-hive-memorial-r4-results-engsrp-betmanov-memorijalni-turnir-spaski-fisher-1972-rezultati-4-ko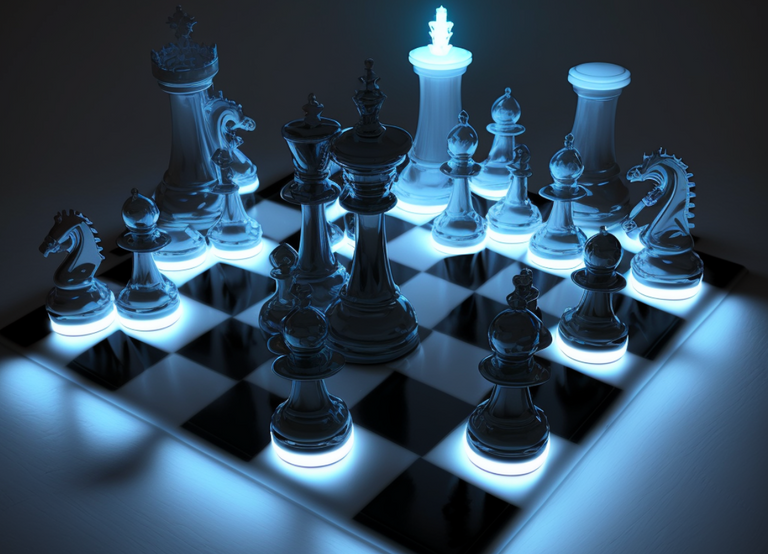 made with MidJourney
---
---