World Championships Medals Top 10 🏅🏅🏅

Hello Fellow Hivers,
The curtains have closed on the 2022 world athletics championships in Oregon, USA with the hosts capturing the top spot in the medal 🏅 standings winning a total of 33 medals.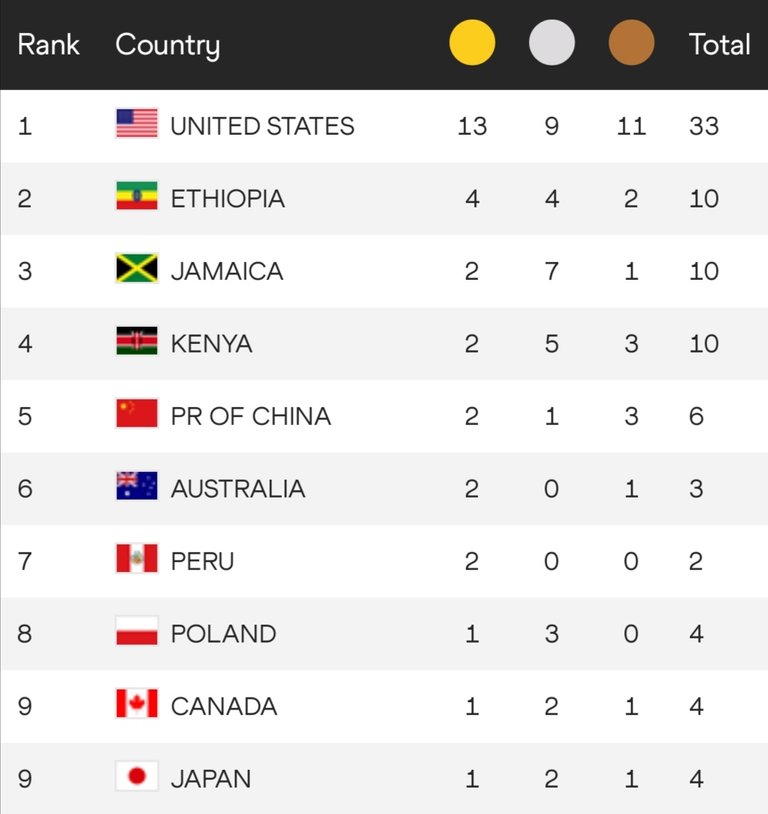 Ethiopia was is second place with 10 medals and Jamaica was a close third with a similar total.
Kenya also won 10 medals.
Although I didn't follow all the events religiously, I tried to watch as many of the races that Jamaica took part in as well as the other major events. Thanks to the reporting on Japanese TV, I got a chance to see some of the races involving Jamaican athletes as well. The record breaking events weere broadcasted as well.
It would be interesting to see what the medals per capita ranking would look like.
Did you have a favorite event or athlete in the athletic games?
What was the highlight of the championship event for you?
Share your thoughts in the comments section below.
Stay connected, stay safe.
---
---