World Cup ⚽ Creating a Buzz

Trivia Question: What is the most popular sport in the world?
What are your predictions for the 2022 world cup? Which two teams will reach the finals?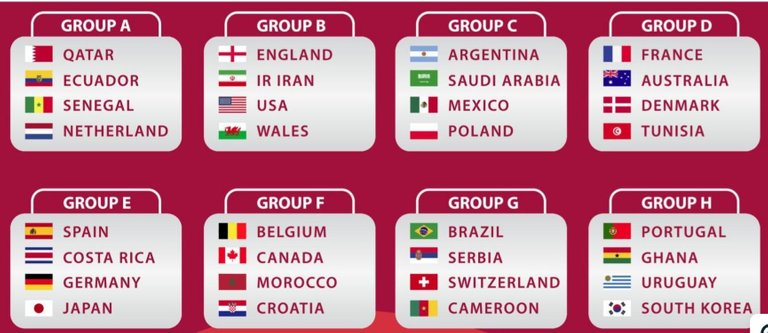 Will Brazil, France, Spain or England be in the final two?
Care to be more specific?
Let us know your answer to any of these questions in the comments below.
Keep buzzing and enjoy the games.
Would love to know your picks @rarej @dmilliz @missaj @tanjakolader @shanibeer
A few students came up to me today and wanted to know my thoughts on which countries will advance to the next round. I shared my picks with them and they agreed for the most part but we're a bit disappointed when I didn't include their team in next round.
I hope it was not too much of a let down as is the end the ball is round and they picks shared were just my uneducated guesses.
I'm sure you all have your favorites as well.
---
---