Panthers lose major defensive player to injury... Things are going to get much worse
The Carolina Panthers are the only NFL team that I really care about and it has been a tough series of years to be a fan since they seem to almost always botch anything good they ever manage to get going, which isn't often.
With a mere 3 wins this season and 8 losses, it has already been a tough road but now we find out that one of our best defensive players, has torn his Achilles and will be out for at least the rest of the season.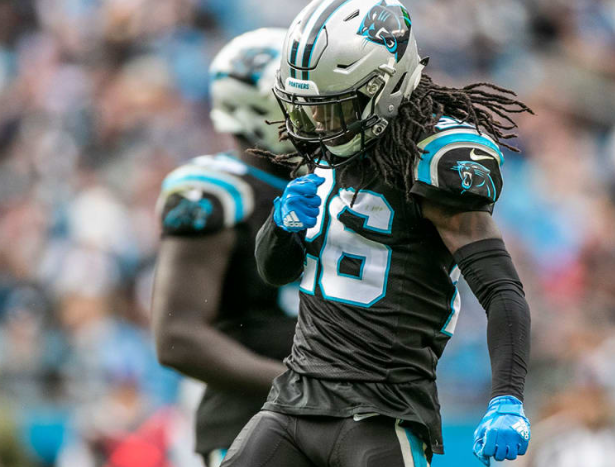 src
His flowing warrior hair makes him easy to spot on the field and when he makes a hit it is always a crowd pleaser. He is instrumental in the defense and is a starting cornerback... well I suppose he isn't going to be doing that for a while.
He got injured, apparently, during the game against Atlanta that the Panthers actually won! It wasn't a get carried of the field in a stretcher type of injury but anytime one of your players limp off the field, it is always a cause for concern.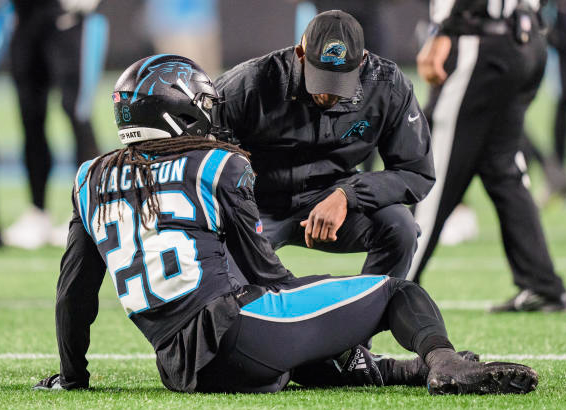 src
Despite their abysmal record, would you believe it if I said that the Panthers are still in contention for the NFC south title which by winning that makes it almost guaranteed that a team will go to the playoffs. I guess the entire division is just terrible because the 1st place team (Tampa) in the NFC south also has a losing record. Go figure.
Well anyway, at this point i am kind of hoping that the Panthers don't actually make the playoffs because they will just end up getting spanked and sent home early anyway. Don't give me hope you jerks.
Every year about this time I will end up resigning myself to the fact that the Panthers are just going to suck again and hope for the best next year. Unfortunately "next year" comes and goes with the same statement happening over and over again. I think Carolina is just one of those teams that is there for the other teams to beat up on. The loss of Donte Jackson just makes this seem a lot more likely.
---
---