Genesis League Sports - A shift in strategy and new goals set for GLX
Genesis Leagues Sports platform starts taking shape and the first results are seen with the Genesis League Goals which will be a football (soccer) blockchain game with enrolled MLS players. While the game is being built, the tokenomics are already in motion, and players and invested involved in it, already have started to see the fruition of their involvement. And as anything new, there was some hype built in the beginning, and the GLX (the platform governance token) price went close to the moon. I used this hype to grab some profits by exchanging GLX for HIVE and recouping most of my investment, but now that the price continued to fall, I've decided to make a shift in my strategy going forward.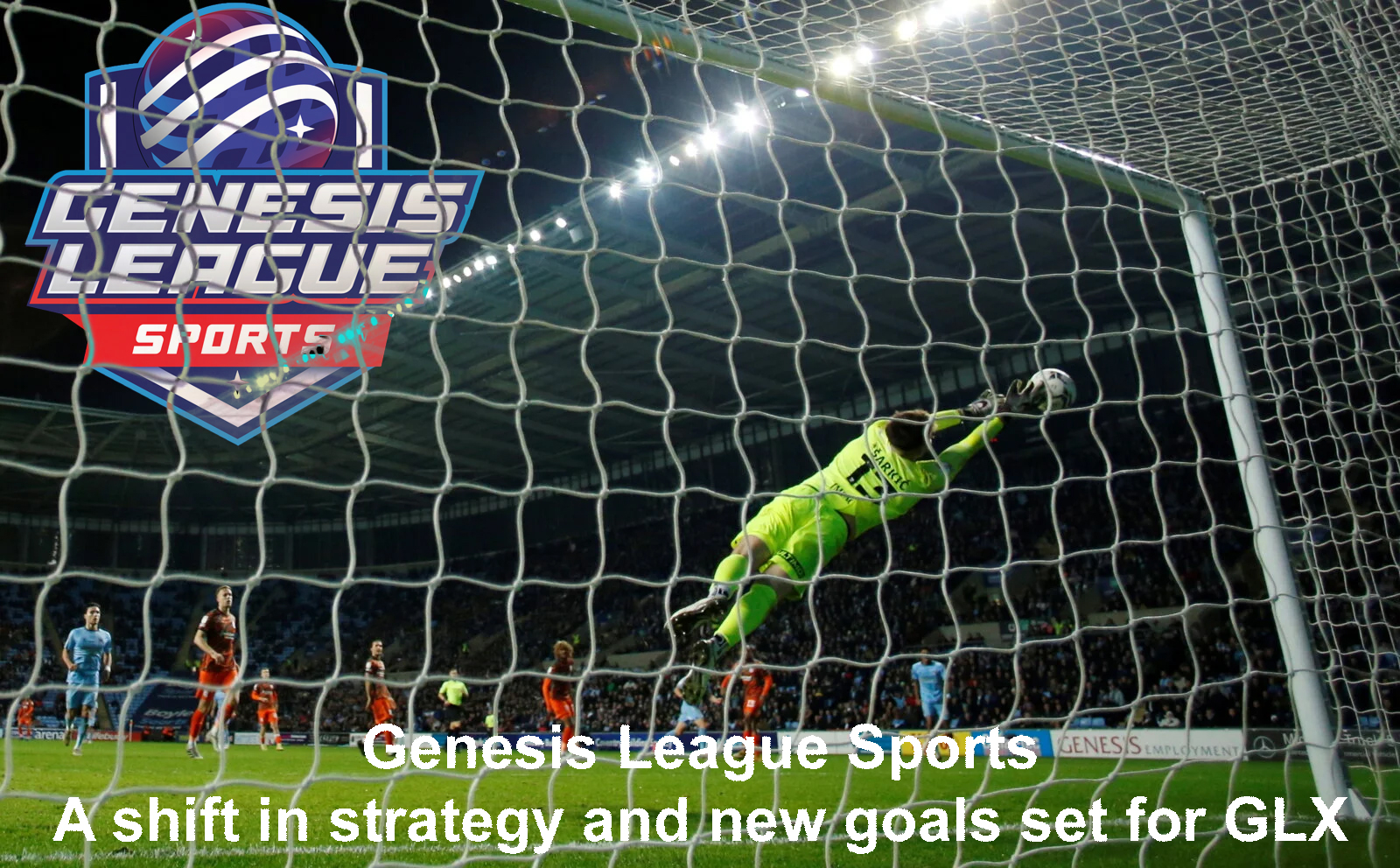 With the current GLX price hovering around $0.0011075, I considered it the right time to change my strategy and get as many tokens as I can. With a GLX maximum supply of 2 Billion, that would translate to a Market Cap of $2,215,000. Considering that this will become a sports platform pivoting first with football (soccer) I think that in time the demand can only increase considering the vast domain. Thus, envisioning an x10 price point for it is not out of this world for what it can become if they will keep the development and the planning in check.
My goals for Genesis League Sports in terms of the accumulation of GLX governance tokens are as follows.
1st milestone: 1,000 GLX
2nd milestone: 2,000 GLX
3rd milestone: 5,000 GLX
4th milestone: 10,000 GLX
5th milestone: 20,000 GLX
6th milestone: 50,000 GLX
7th milestone: 100,000 GLX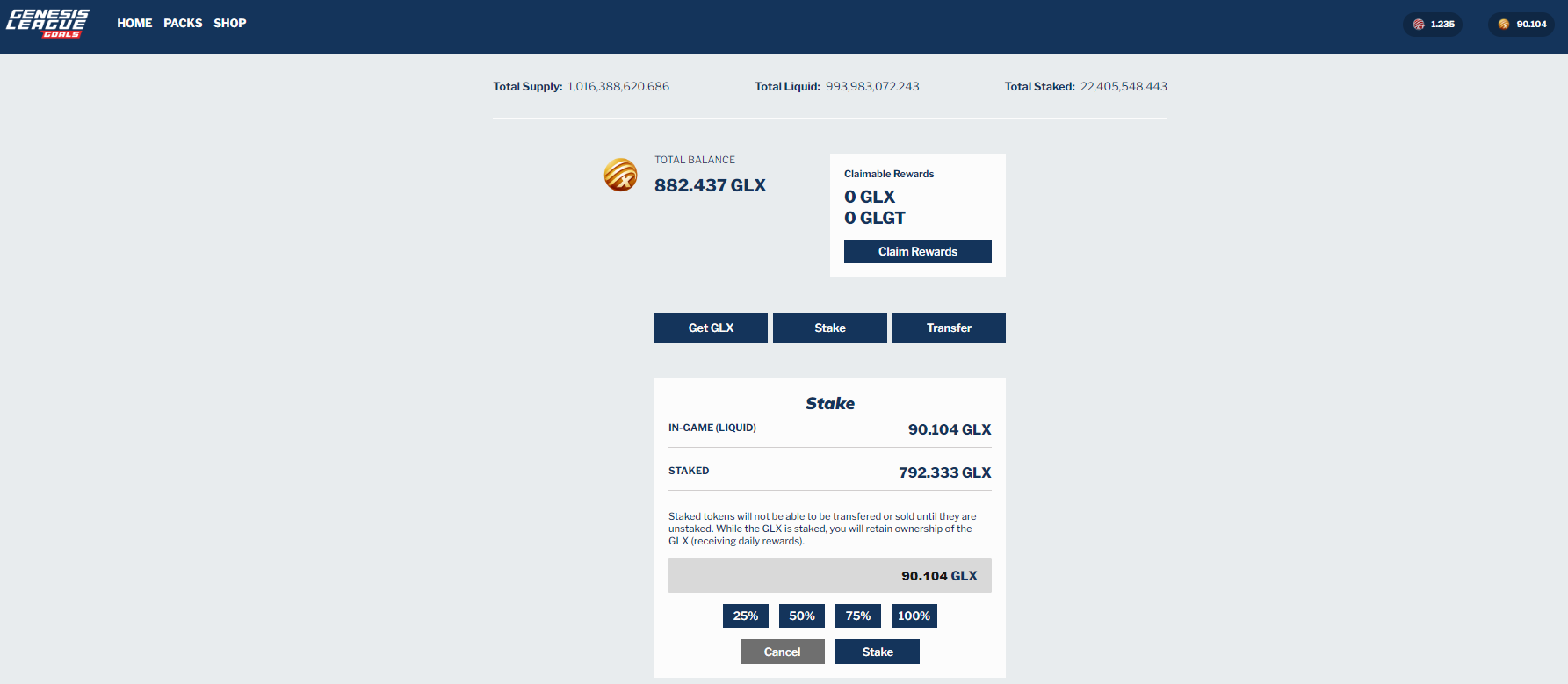 You've got that right, my ultimate milestone is to get to 100,000 GLX tokens. Having already 792.333 GLX staked, I am adding 90.104 GLX tokens to that and for the moment I am at 882.437 GLX staked. And it is pretty close to my 1st milestone of reaching 1,000 GLX staked. Will keep you posted once I reached that, but until that happens let me present you the sources of my GLX gains.
GLX airdrop based on my SPS tokens staked in Splinterlands
GLX airdrop based on the 127 packs that I've purchased in the Genesis League Goals
GLX returns from staked GLX tokens
Ultimately I think that Genesis League Sports will be an awesome play2earn blockchain platform and the fact that it is built during the bear market presents an advantage for early investors. We just need to get in the game, keep building and wait for a big score.
Posted Using LeoFinance Beta
---
---