Genesis League Sports - First milestone of staking 1k GLX from the master plan reached
Just day(s) ago I was posting about my shiting in the plan on how to make use of GLX airdrops and rewards from staking and laid also my goals in reaching specific thresholds of holdings. And pretty fast I have reached my first milestone of 1,000 GLX staked and I am on my way toward the next target in sight of 2,000 GLX. While we are in a bear market not it is the most opportune moment to invest and grow our assets, so I am trying to make the most out of that.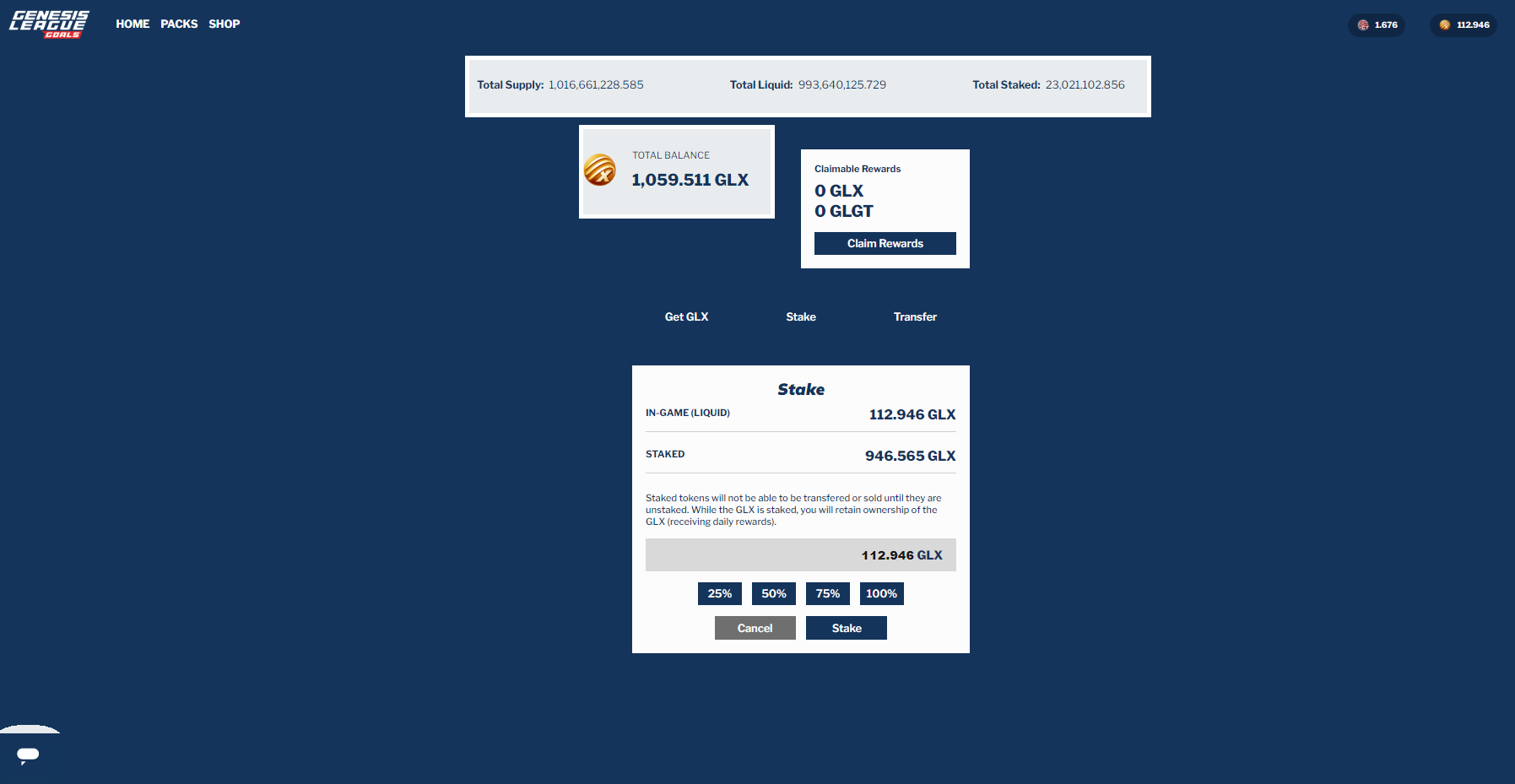 Having 946.565 GLX already staked, I have moved on with adding 112.946 GLX tokens to that and ended up surpassing my 1k threshold and getting to 1,059.511 GLX tokens staked. Let me remind you of the plan for upping my game in staking GLX:
1st milestone: 1,000 GLX (Completed)
2nd milestone: 2,000 GLX (In progress)
3rd milestone: 5,000 GLX
4th milestone: 10,000 GLX
5th milestone: 20,000 GLX
6th milestone: 50,000 GLX
7th milestone: 100,000 GLX
The next target in sight is to reach 2,000 GLX staked and I think that step by step I will be moving swiftly to that. More staking, more rewards, so that should push me faster to the next milestone if the others don't get crazy and stake more tokens. But I think an advantage of the game in this phase is that not many users know about it, thus making it the perfect investment opportunity at the moment.
That's it, meet you at 2,000 GLX staked!
Posted Using LeoFinance Beta
---
---