Scouting, tactics and tips to improve your Rabona team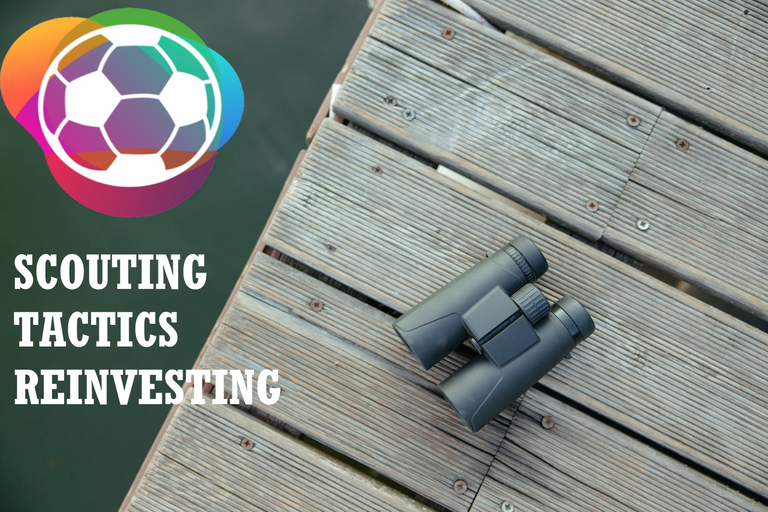 Rabona is a play to earn football/soccer manager game on Hive. It is one of many projects that are thriving on hive and it is kind of fun for football enthusiasts on the platform.
To play Rabona, you have to signup for free and then get started with your Hive account. To make your experience much easier, I recommend you download the Hive Keychain extension for your laptop or PC.
Rabona is still relatively new and doesn't have as many moving parts as other more advanced games on the blockchain. However, it still offers a route to enjoy gaming at a slow and easily absorbable pace.
The game will be a lot more interesting for anybody with a previous interest in football/soccer as a whole. for the rest of this post, I'll only use football but know that it also means soccer.
How it works
Each Rabona season kicks off a day after a season ends. WHen the season ends, league positions are collated and then processed.
There are three leagues that I know of, and all of them converge into a top tier league called league of champions.
Teams in each league compete against each other for supremacy. One winner is promoted to a higher league where winners of other leagues on other servers converge to form the higher league.
If you join newly, you're going to be in League 2 and your first task will be to win league 2 and then enter league 1. After winning league 1, you get promoted to the highest league called the League of champions.
Tactics
I'm still not completely set on the tactics side of things but is that even possible? If you know a thing or two about football, you'll know that there is no single way to win all your matches, so you have to keep tweaking.
Each player in the game have parameters that should guide your choices. There are also different formations that you can use to determine where you position players.
I previously setup with a 4-3-3 but after struggling in the past couple of games and spending some days in the relagation zone of league 1, I switched to a 4-5-1.
I also have standards in my team that I don't drop, with emphasis on the quality of players that must be in my team.
naturally, no two teams can function the same way but one thing for sure is that you should ensure you have a fat budget for scouting. At the end or start of every season, you will need at least 1 million RBN to scout players.
To ensure your team grows steadily, you need to win matches because this leads to an increase in your fan base. As your fanbase increases, your internally generated revenue also increases.
The revenue can then be reinvested into your team. Reinvesting revenue towards scouting and later on, procuring players off the market is a nice way to ensure your survival and steady growth.
Earning from Rabona
At the time of writing, there are two different ways to earn from playing Rabona. Both of them are related to your performance in the game.
The first way to earn in Rabona is through your internally generated RBN in the game. The RBN is generated from matchday ticket sales, merchandise and all that other stuff you see in "stadium" section.
To get a better view of your club's financial activities, you can visit the "Financials" tab to get an idea about where your club is headed.
Note that TV money is often paid at the end of the season and that could offset any debt that you may have right now. However, in general, you should ensure that you keep a healthy balance sheet through sales of players and tightly controlled wage bill.
TO keep my wage bill down, I invest a decent chunk of my earnings into scouting. Each scored player requires very tiny salary, and that ensures you don't get rekt in the long run. However, if you can afford it, it is also okay to splurge.
When you upgrade your team and end up positive in financials, you will be warning RBN token. YOu can trade RBN token for Hive in the game.
The other way to earn from RBN is through simply just participating. At the end of every season, a certain amount of hive is paid to each player based on their position at the end of the season. The hive is paid directly to your wallet.
For now, the earnings from the game are quite low, so don't expect to earn life-changing money from your team. I encourage most players to reinvest matchday and seasonal earnings into the game because this will enable you to improve your squad and invariably win more matches that enables you to rise up the ranks.
Contact & Support

Rabona is a play to earn football manager simulation game on Hive. The currency of the game is RBN and it is easily exchangeable in the game. At the time of writing, roughly 12m RBN is equivalent to $1.
You can get started for FREE, with my referral link
Posted Using LeoFinance Beta
---
---