MANCHESTER UNITED TO HIJACK DEAL
For weeks now .. alot of United fans have been asking questions, checking the internet on a daily basis for good news but none is found , and now it seem as if Manchester United gists and stories are dying down .
BUT TODAY.....
It's time to talk about Manchester United because, right now, there are many updates ,many stories to discuss about the club , and one is an exclusively important update on this guy Tyrell Malacia ,the left back who plays for feyenord . And guys let me gist you about this crazy situation on ground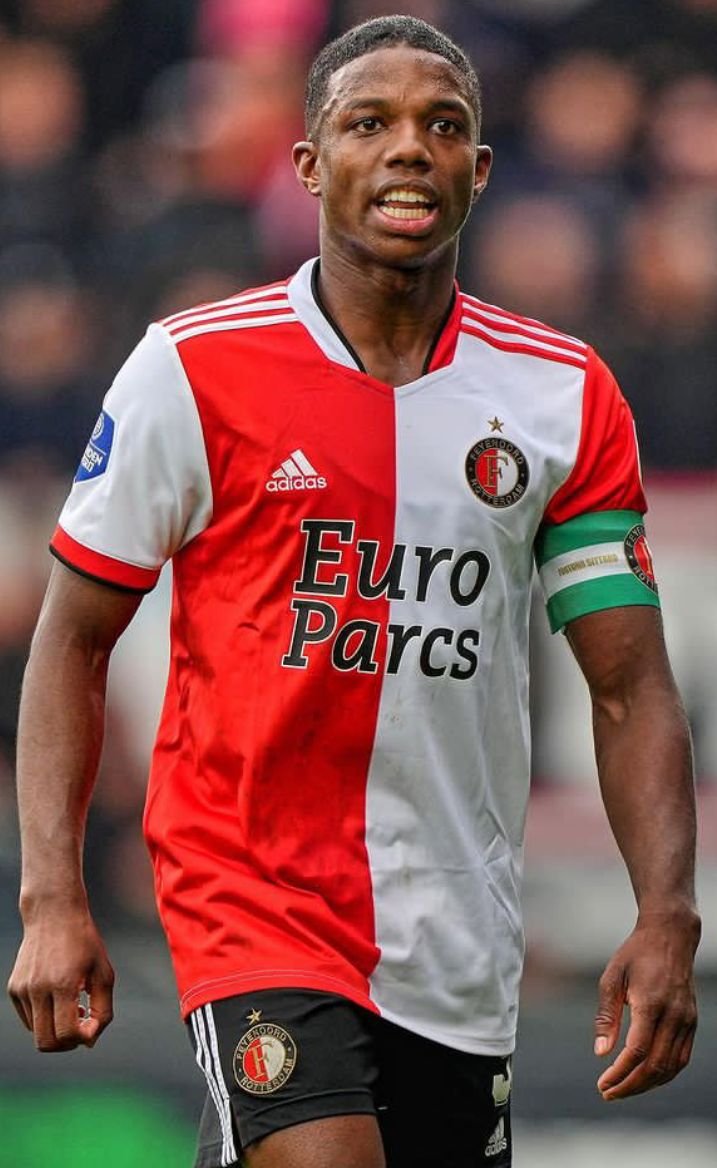 On the weekend (which was Friday ) ,Lyon made a Total verbal agreement with feyenord for the left back , Malacia . the deal was almost a completed one which was made for 12 million euros with 3 million euros on Add-ons , so it was a package of 15 million euros (with potential Add-ons included).
remember, it was a verbal agreement which has not been signed both in the players side and also in the clubs side ,they were preparing the contract, they were preparing the documents, so everything seemed done with Lyon
but not signed yet because some English clubs were trying to enter into the story . One of these English clubs was Westham.
Westham during the weekend had direct contact with Tyrell Malacia agents and also with the club they were exploring the possibilities, but on player side, he was waiting to complete the deal with lyon , and this made Lyon become a bit relaxed in completing the negotiations .
But today , the news reaching us is that Manchester United has joined in the quest to sign this player , and therefore are trying to hijack this move of Malacia to Olympic Lyon . Obviously the contract agreement with Lyon is an advanced one , so Manchester United need to be fast and also need to increase the current bid In order to get what they need . You can concur with me that Man United are in dire need of a full back, and so Malacia could be a good option. It might interest you to know that Tyrell is a Dutchman and also plays in Eredivisie and so, Eric ten Hag would know him so well , and also it's important to say this ... that Malacia has the same agent as frenkie de Jong, Donny van de beek , and also lindeloof ,therefore he has a closer relationship with Manchester United .
And now having their two targets under one agent, I think it would be a less stressful talk since the club would be talking about the two players at a time .. It's now left fo Manchester United to decide whether to keep waiting on frenkie de Jong and thereby allowing Lyon complete the deal, Or hijack this ongoing deal while still on de jong case.
Also on frenkie de Jong case , Man United are said to have made a new verbal proposal during the weekend (which was discussed on Monday)and the new bid was the sum of 65 million euros plus 20 million Add-ons ,which would amount to 85 million euros , and this is the sum that Manchester United and Barcelona has been discussing on and are set to agree . therefore I would tell you that Manchester United are really close to completing this deal , they are really optimistic In signing frenkie de Jong and they are really close to getting it done , but they still need to discuss on the structure of the deal, we all understand that it's not soo easy when the add-ons are amounting up to not just 3 or 4 million ,but 20 million euros . so they would discuss on how to activate this money in the future , on what kind of details they would include in the ad ons. Which is why it will take some time for this deal to be completed . but it's now time for them to close their discussion with Barcelona and start discussing with the players agents on the potential move, but as we said, they are already having a discussion with Frenkie's agent who happens to be the same agent as Malacia , so it's a win win for Manchester United.
I hope this week is going to bring with it ,lots of good news to us United fans
based on the transfer market. let's just keep our fingers crossed and watch
🚶🚶🚶
---
---