PLAYERS WITH THE MOST GOALS ON ALL MAJOR ROLES PLAYED IN FOOTBALL
Football is a beautiful game ..one of the best sport game in the planet , with a lot of players and fans as well.
There has been a lot of players who had played this game that contributed in making football what it is today . Each and every one of them has been ,are still and will keep on being so spectacular in their own side of specialization in the game whether on the striking side or playmaking side , the defending side or the goalkeeping side . Scoring goals or assisting or defending well or doing the goalkeeping work well.
All are done to see that the team wins.
But now talking about scoring of goals , there are some players who has scored more goals than the others from the different roles played in the game , making them more outstanding than the others in the game goalwisely
From the goal keeping role we have Rogério Mücke Ceni as our all time top scorer with 132 goals as a goal keeper (more career goals than some strikers) , Absolutely this is an incredible stat coming from a goal keeper.
The former Brazilian goalkeeper born on the 22nd of January (49yrs) who is now manager of the club he spent almost his whole career playing for Sao Paulo Is said to have scored most of his goals from freekick and penalties because he was better than the rest to be given those chances. he might not be the world best goal keeper, but he has set some huge records which are yet to be broken
The highest goals ever scored by a goalkeeper
The highest freekicks ever scored by a goal keeper
The highest penalties ever scored by a goal keeper...
And we are yet to see a goalkeeper who will break these records.
RONALD KOEMAN
The former Barcelona coach makes it to our list also as the all time top scoring defender in the game of football with an incredible 253 goals for both club and country .
we have heard of, and seen so many great defenders in the field of play, the likes of chiellini , Pepe, Sergio Ramos, bonnucci , Roberto Carlos and many others, but this is something about koeman that makes him standout amongst others. known for his long range shooting and accuracy from freekicks and penalties, he is one of the best freekick takers in the world. He achieved this feat while playing for different clubs across the globe
Groningen, Ajax, PSV, Barcelona and Feyernoord
Not only was koeman good in the defence line he was also good in the midfield. He joined the managerial role after retirement and of course had coached most of the teams he played for , Barcelona being one of them
LIONEL MESSI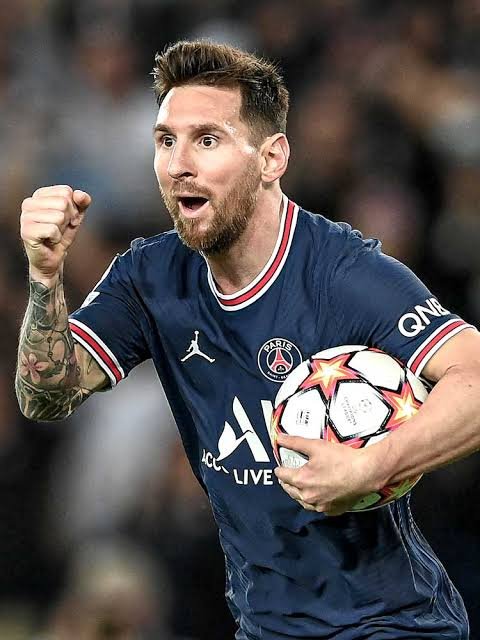 Of course when talking about playmaking in the world of football, the first player that comes to our mind is this man Lionel Messi. he's one of only two active players on the list . he's a master in the game , regarded as one of the best players to have graced this game of football, he has made a name for himself. on the playmaking role, he still showed why he is the assist king . with a total of 358 assist, the seventh time Ballon d'Or winner is now out of reach . he holds the record for most goal involvement in football history .
and here, he makes the list as the all time top scoring playmaker with 769 goals to his tally. It's such an incredible feat from a playmaker.
Although his scoring abilities seem to have dwindled due to age telling on him, he still poses a threat from all angles
CRISTIANO RONALDO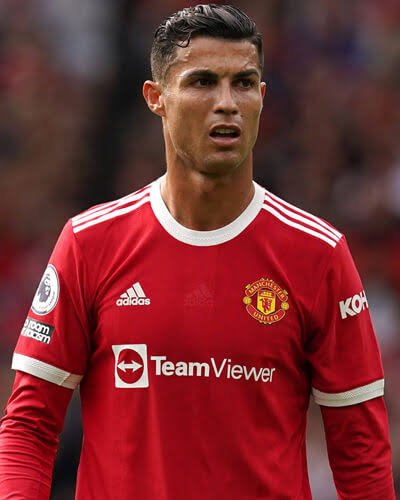 And finally the last man in our list, Cristiano Ronaldo. the all time top scoring footballer in history having netted 815 career goals in all competitions , and still active. he has set a record which would certainly take years to break ,his one and only rival Lionel Messi going down the lane with him (this record was held by Joseph bican for 60 years with 806 goals)
The Champions league boss made it to our list as the all time top scoring striker in football history . not only that....
he is the all time international mens top scorer
he is the all time Champions league top scorer
all time Real Madrid top scorer...
he has just been breaking records and setting new ones which may be hard to break again...
despite going down in age and yet playing in the toughest league at the moment, Ronaldo has never shown any sign of relenting he became the 3rd highest goal scorer in the league with 18 goals last season and he's looking forward to adding more to his tally this coming season making the record more difficult to break.
The last two players mentioned above are in a different level in the game. regarded as the greatest of all times (G.O.A.T) they are only compared with themselves and nobody else. A debate that has kept on going this way for more than 15 years and still counting. They both have brought a lot of joy and entertainment to the game, winning a lot of trophies and personal awards.
But there's one trophy that eludes the both G.O.A.TS. One which they can trade all they have to get. And this is the WORLD CUP
Fortunately they both are in for the last World Cup of their career ,let's see whether they would clinch this trophy,and which of them would.
---
---