THE MOST UNDERRATED STRIKER IN FOOTBALL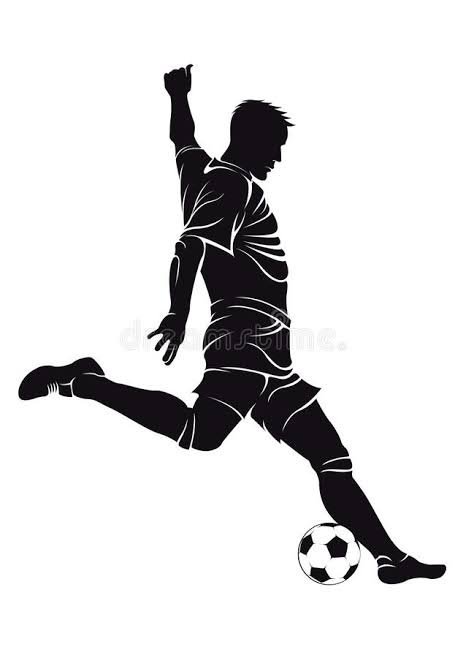 Gotten from web
Yes we talk about great strikers in football most (if not all) of the time,and while doing so we mention a whole lot of players,the likes of Cristiano Ronaldo,Lionel Messi,Lewandoski,Mbappe,Haaland, Ibrahimovic,and a whole lot more. But there is this player whom we always seem to take out of the picture while having discussions like this, a great player indeed who has proven himself in all competitions and in all leagues he had gotten the opportunity to play in. This man is none other than the star man OLIVER GIROUD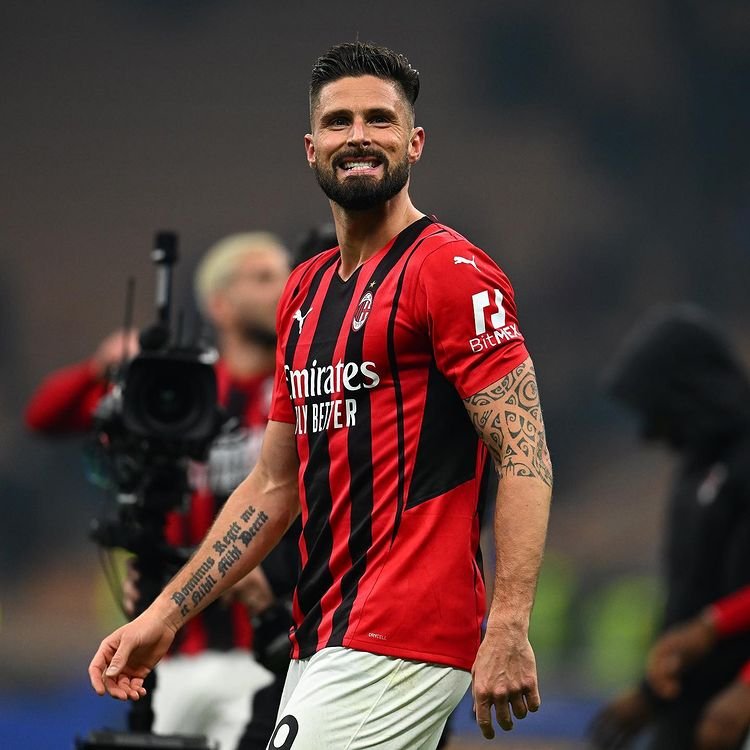 Gotten from Instagram
Having played in almost all popular leagues (currently in Seria A) this player has made a name for himself,some might say he's always lucky,maybe,but he plays important roles in the team. he has a great scoring ability and his heading accuracy is top notch , just like the recently won Seria A title by his team ...he contributed by scoring 2 goals in their final match.
The french man has acquired a good number of trophies for both club and country which we're going to discover in this post
But before we go into that, I'll like to brief you a little about the brilliant striker (though some of us know 🙄🙄😁)
OLIVER GIROUD
The french international, who currently plays for A.C.Milan was born on the 30 of September 1986 in Chambèry France, he's 35 years of age,married to a beautiful American lady known as Jennifer Giroud and blessed with four kids
namely Aria , Evan ,Aaron and Jade GIROUD respectively.
He currently earns 5.72 million GBP in A.C.milan and has a net worth of over $10million
Giroud has played for different clubs in different leagues throughout his career and surprisingly he bags trophies any where he goes, both personally and collectively.
He had played in clubs like Grenoble, Istres ,Tours , Montpellier, Arsenal,Chelsea and currently A.C.Milan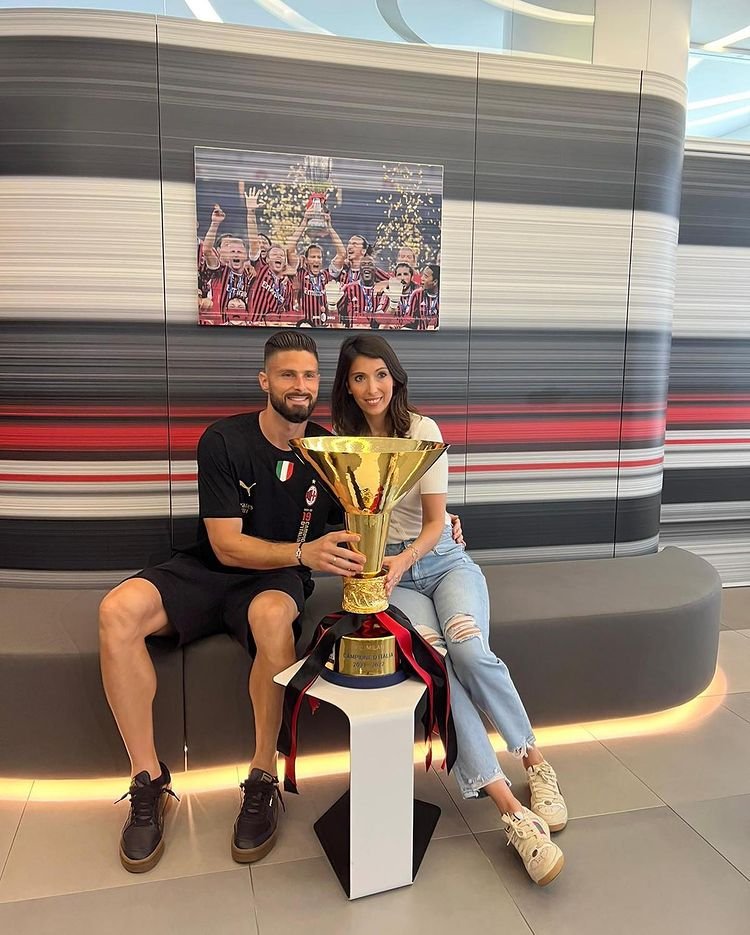 From Instagram
CAREER
Giroud has had a wonderful career,he started his footballing career at age seven at his hometown club Olympique club de froges where after training for 6 to 7 years joined the youth rank of Grenoble . Seeing his awesome performance in the junior team he was promoted to their senior team where also peformed brilliantly scoring a total number of 15 goals in 15 matches.
While playing for Montpellier giroud scored a total number of 33 goals in 73 games between 2010 to 2012 , This got the attention of top clubs vying for his signature, finally he settled with Arsenal where he attained a new height
scoring a huge number of 105 goals in 253 games before moving to Chelsea on January 2018 after a long while in arsenal .
***INTERNATIONAL DUTY ***
Giroud received his maiden call by the French national side on 2011 , he made his international debut on November in a friendly match against United States,but failed to score, although the match ended 1-0 in favour of France.
On February 2012 giroud scored his first goal for his country in a friendly match against Germany .The match ended 2-1 in favour of France.
Giroud scored an important goal against Spain during the World cup qualifiers , which aided their qualification.
On may 2014 he was called up by the France coach to play in the world cup
where he scored his first world cup Goal against Switzerland
although France lost to Portugal in the nation's league final ...giroud was given the bronze medal ,as the second highest goal scorer in the competition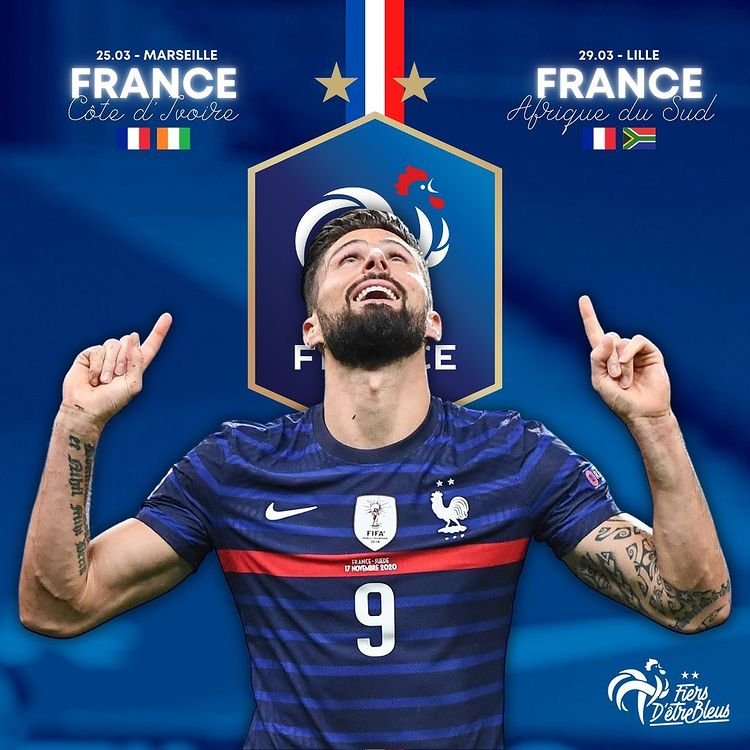 From Instagram
TROPHIES
Giroud has in his collection of trophies one which even the both goats (Ronaldo and Messi) still dream of having, and that we'll start from
WORLD CUP
In 2018 France won the world cup after defeating Croatia in a 4-2 win,Giroud being a part of the squad and also playing a vital role amongst other players in acquiring the trophy
CHAMPIONS LEAGUE
Giroud won the Champions leagues in 2020/21 while he was still with Chelsea ,when they took the better of Pep Guardiola side with a 1-0 lead, Giroud also part of the winning team and playing his own role too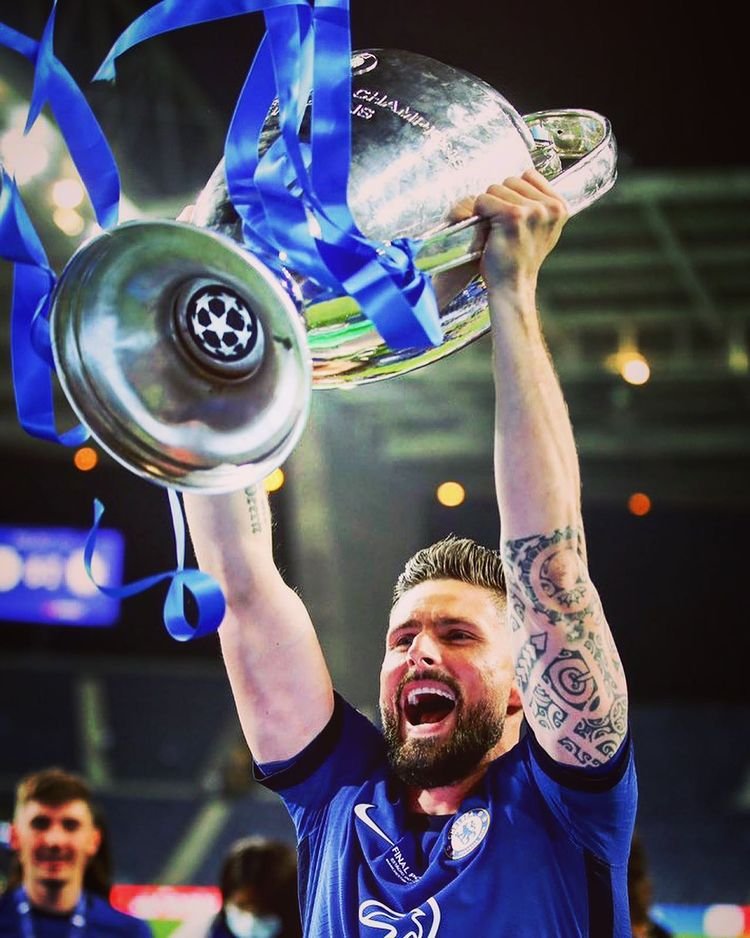 From Instagram
**LIGUE 1 TITLE **
In the 2011/12 season he won the LIGUE 1 with Montpellier while he was playing at the club
**SERIA A TITLE **
The just concluded season saw that A.C Milan won the Seria A title after having it being dominated by Juventus for 9 years and stolen away from their grasps by Inter Milan last 2 season before the last one , and Giroud was among the A.C Milan players that lifted up the trophy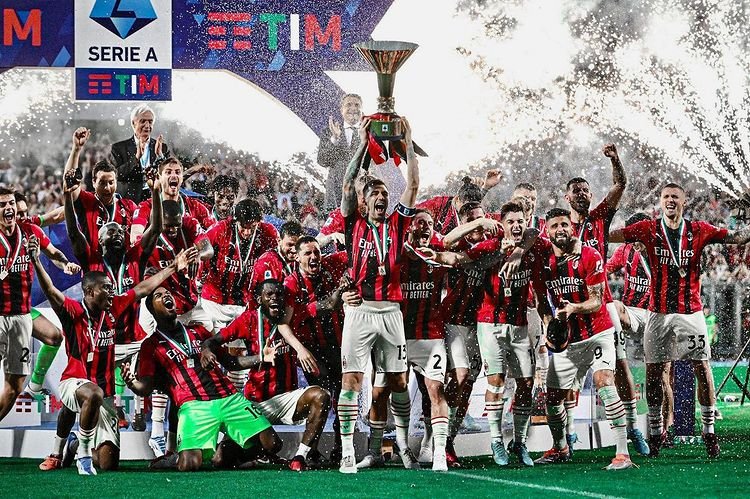 From Instagram
**EUROPA LEAGUE **
In the 2018/19 While still playing at Chelsea he won the Europa league trophy
UEFA NATIONS LEAGUE
After failing to grab the trophy in the first UEFA nation's league, France didn't just stop there their performances brought them to the finals with Spain in 2021
and this time they did not want to take chances,they won the trophy with 1 goal lead.
FA CUP
Giroud is a 4 time FA Cup winner , he won these trophies while playing for 2 different clubs in the premier league.
He won 3 FA Cup titles with Arsenal in the years
2014
2016 and
2017 and then the next season he brought the trophy with him to Chelsea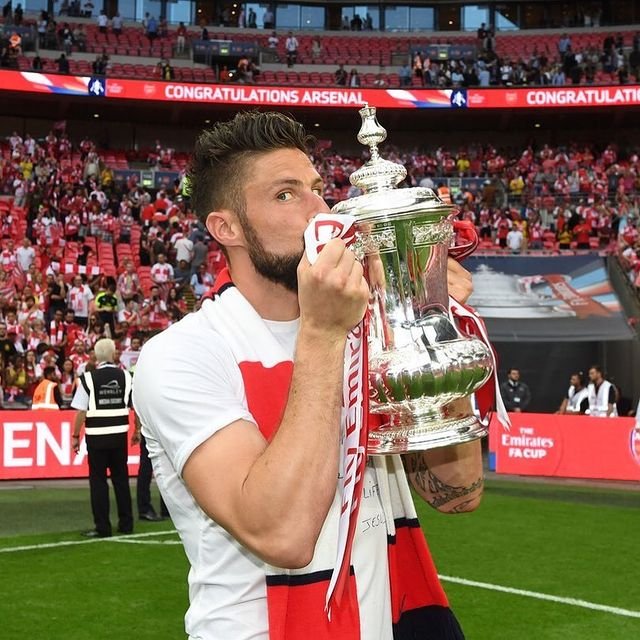 From Instagram
SUPER CUP
Oliver Giroud has won the English super cup 3 good times while playing for Arsenal In the years
2015
2016 and
2018 respectively
**INDIVIDUAL TITLES **
Giroud also has some personal titles and trophies which he has acquired due to his brilliant performances in his footballing career and these are
LIGUE 1 top scorer
LIGUE 2 top scorer and also
EUROPA LEAGUE top scorer
DID YOU KNOW ??
Giroud also won the puskas award In the year 2017 during his stay in Arsenal when he scored a very wonderful Scorpion kick goal in a match against Crystal palace that awarded him the trophy
He is also France second highest goal scorer with 48 goals (3 behind the highest goal scorer Thierry Henry) and there's a possibility that he'll take over the title if he's allowed to play in the national side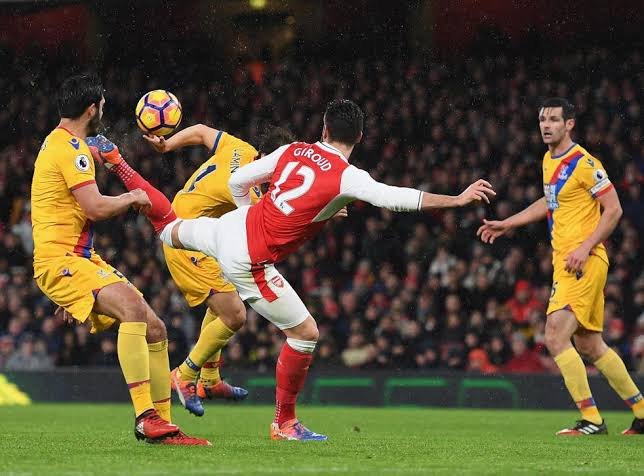 From web
---
---