[ITA/ENG] Anticipazioni in vacanza / Anticipations on holiday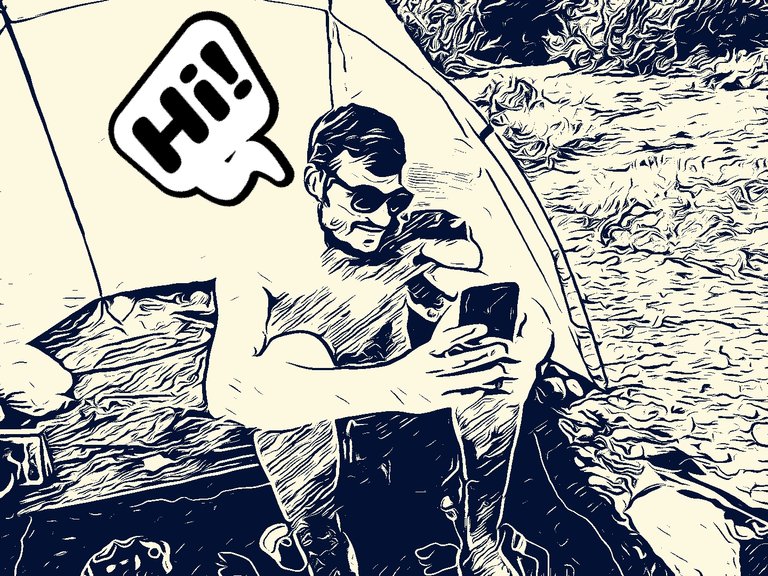 ---
Salve a tutti Hivers,
in questa settimana di vacanza trovo qualche minuto per scrivere qualche riga e lasciarvi qualche pensiero.
La vacanza procede molto bene, sole, mare, relax (poco con una bimba di 5 anni che sociale come il padre e che quindi i vari mini club e junior club li guarda da lontano col binocolo).
La località è stata scelta in base alla serata di giovedì, serata in cui porterò le mie due bimbe (una di 5 e l'altra di 35 anni) a vedere il concerto di Ultimo allo stadio di Pescara.
Località che tra l'altro sia molto conosciuta dal nostro @ifiwasfrank
In questa località sono molto apprezzati i famosi arrosticini e si possono trovare queste due attrazioni in foto (per me attrazioni principali! 😜)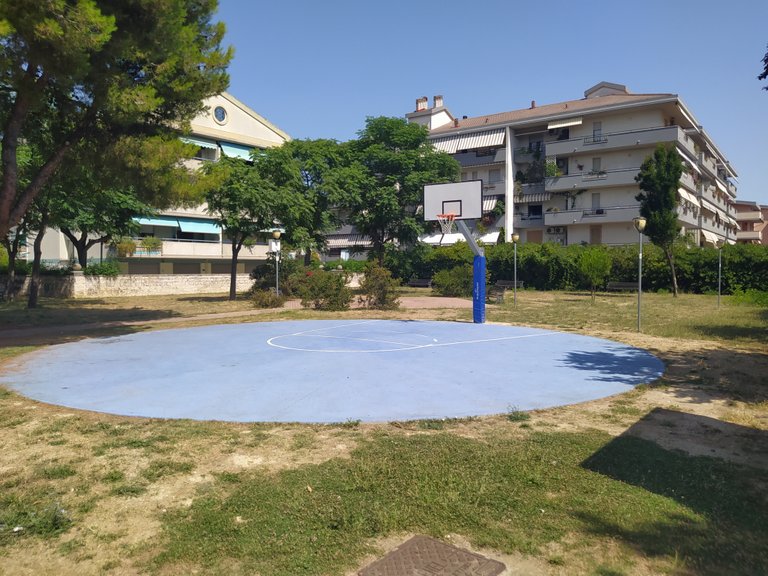 Il campetto rotondo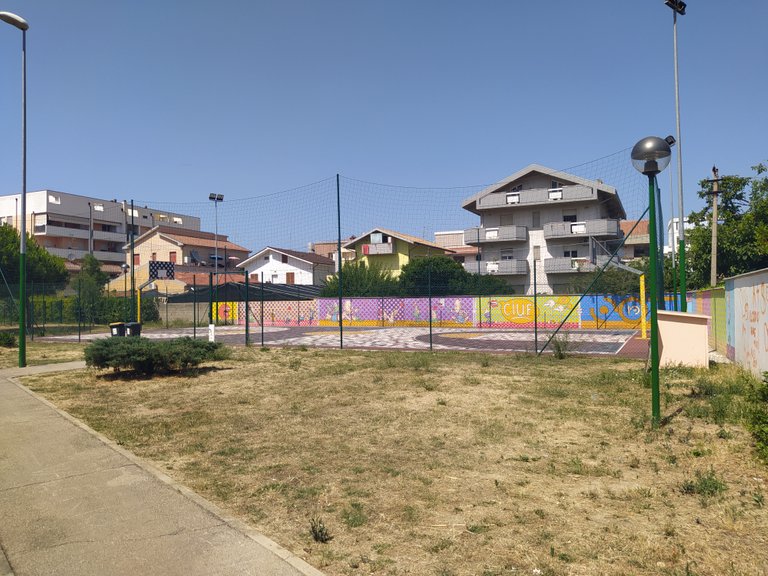 E il campetto di parco Zitelli.
Le foto ovviamente sono scattate dal sottoscritto.
Vediamo se riuscite a scoprire la località prima della fine del post 😜
---
ANTICIPAZIONI
Inoltre vi anticipo che dopo aver chiesto le dovute autorizzazioni in giro e i consigli dei veterani, di ritorno da questa vacanza, spero di trovare il tempo di lanciare un piccolo progetto, ma interessante che vi permetterà di guadagnare passivamente degli Hive...ma questo è un argomento che approfondirò appena rientrerò dalle ferie.
Mi mancano da approfondire giusto gli ultimissimi dettagli.
Per il resto, vi auguro buona giornata da Montesilvano.
---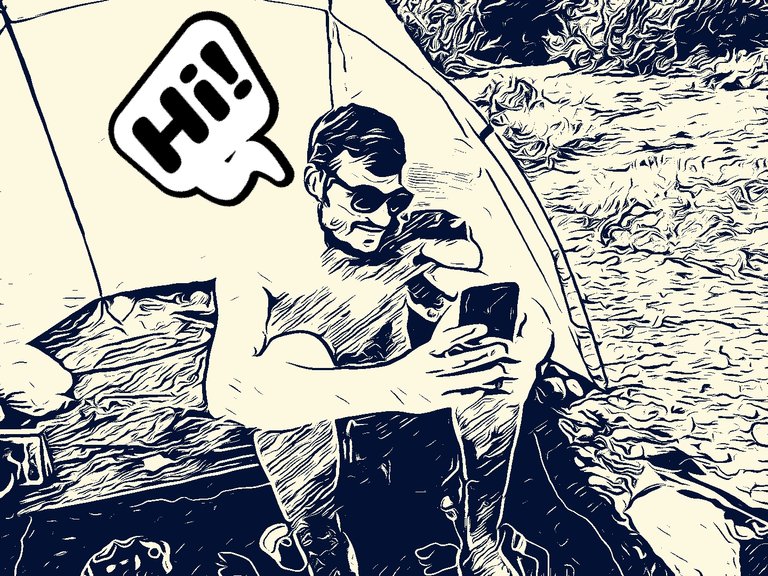 ---
Hi all Hivers,
in this week of vacation I find a few minutes to write a few lines and leave you some thoughts.
The holiday is going very well, sun, sea, relaxation (just a little with a 5 year old girl who is social like her father and therefore watches the various mini clubs and junior clubs from afar with binoculars).
The location was chosen on the basis of Thursday evening, the evening in which I will take my two girls (one 5 and the other 35 years old) to see the Ultimo concert at the Pescara stadium.
A place that among other things is very well known by our @ifiwasfrank
In this town the famous arrosticini are very popular and you can find these two attractions in the photo (for me the main attractions! 😜)
!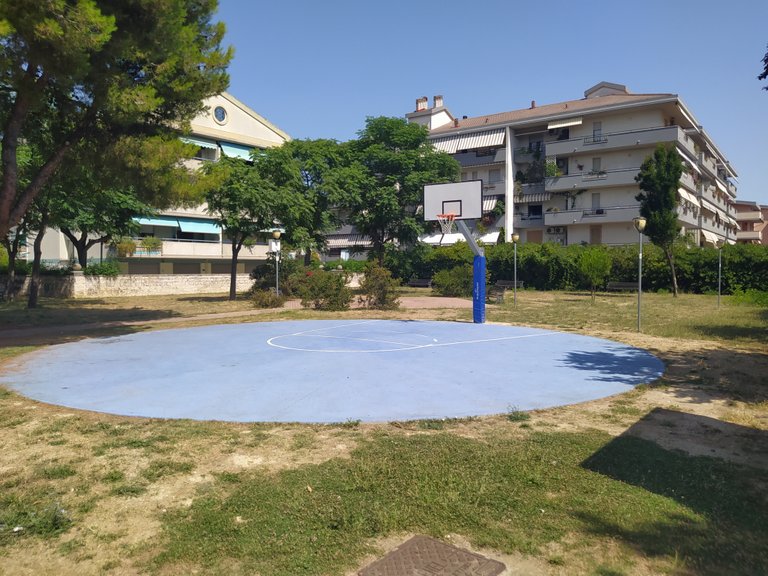 The round street court
!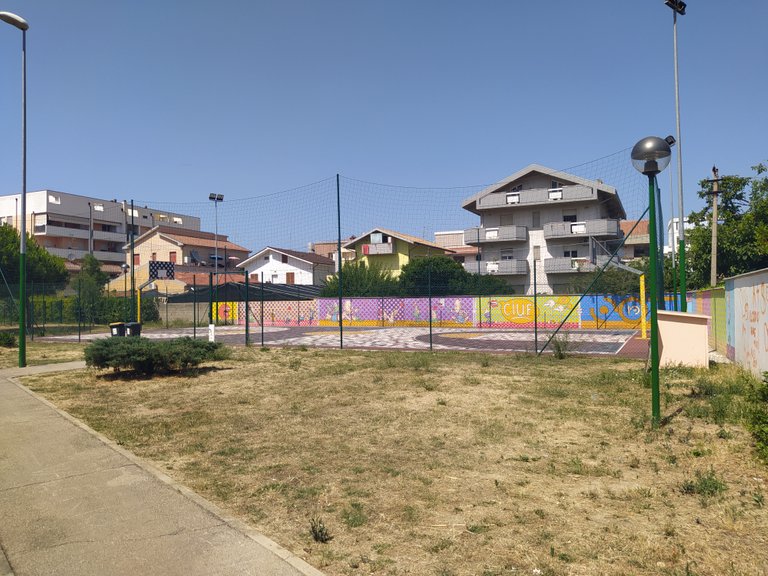 And the street court of the Zitelli park.
The photos are obviously taken by myself.
Let's see if you can find out the location before the end of the post 😜
---
ANTICIPATIONS
Also I anticipate that after asking the necessary authorizations around and the advice of the veterans, returning from this holiday, I hope to find the time to launch a small but interesting project that will allow you to passively earn some Hive ... but this is a topic that I will investigate as soon as I return from vacation.
I just need the very last details to go into.
For the rest, I wish you a good day at Montesilvano.
---
---