Euro 2020 At Stake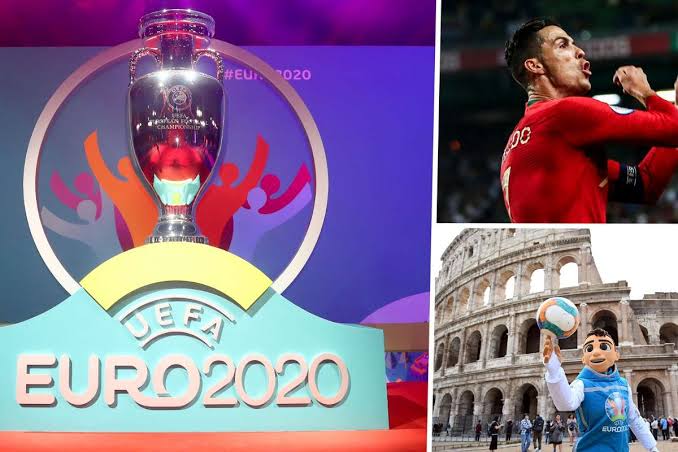 Source
I am new here though I just got the information about this platform today and I will do my best to avoid plagiarism by all means and bring sport news to your doorstep.
Having seen Netherlands and Portugal knock out of the Euro 2020 yesterday has open the floor for anybody to win the Euro 2020. Italy has to struggle to win the match against Australia. We saw how Denmark trash Wales to mark their win in this competition. It was empathetic win for them after their captain in person of Christian Eriksen fainted on field of place in their match.
Cristiano Ronaldo the leading goal scorer in the tournament with 5 goals in 3 games despite people saying that 3 of his goals came from the spot kick, he came against the number 1 in Fifa ranking as Belgium knock them out.
Thorgan Hazard took the show with his superb strike from outside the box in the 42nd minute of the match to bring an end to Portugal outing in this year Euro 2020 despite they are the current champion.
A lot of people have tip Belgium to lift the trophy but I am not still convinced about their style of play but is to keep our finger across for the next chapter of the tournament.
Another watering match to watch for is England vs Germany but I give it to Germany to pull through though England has not shown the winning mentality despite the squad they have assembled.
Anybody can win the Euro 2020 irrespective of the country that is leading in the FIFA ranking with the surprise stunt that the Czech Republic pull on the Netherlands. I didn't see that one coming especially with the way they play in the group stage. The next round of fixtures will be interesting and tremendous especially if the big boys will not merge.11th of July will be the final day for Euro 2020 but anybody that makes it to the final, I will support them but the Euro 2020 is for the best performance and not for favorite.
Happy Birthday to Kevin De Bruyne, and he doesn't come out short this time again like the champion league final on May 27th, 2021. All the best to the team still left in the competition as I wish you, people, the best in your next outing.
---
---