Euro 2020 Is SureFire
I thought I have seen it all but it was a big mistake from my perspective. The best is yet to come from Euro 2020 because today I witnessed basketball in football. Spain and France have qualified respectively but their opponent gave them the run for their money.
France still the favorite to lift the trophy went to sleep at the final minute and allow Switzerland to back to the game and push the game to an extra added time before eventually winning it on penalties shoot-out. Today's matches show what Euro 2020 made up of.
12 goals were scored in two matches and they played draws with enough goals to spare. I said it before that the strongest may not win the trophy because surprises are still yet to come in this Euro 2020.
First, it was boring when the tournament kick-off on the 11th of June with the big boys winning their matches but along the line, things became tough for some of them especially with matches I witness today, this proves that the best is yet to come from this tournament and I was wondering how this period would have been without Euro 2020 onboard but all thanks to the corona Pandemic that made FIFA shift the match till this year.
More dramas are on the way because even the least team will surprise so call a favorite for the trophy just like what we saw yesterday again the Netherlands versus the Czech Republic. Football nowadays is full of surprises and I am happy that some big boys are still in the tournament as we look forward to more action movies.
Karim Benzema netted twice today and that is 4 goals in as many matches as possible and Cristiano Ronaldo leads with 5 goals but he has left the scene and this makes this year's Euro 2020 golden boot more competitive than ever before. I tip Benzema to carry it off only if the premature injury does not manifest itself. Good luck to the teams to have made it to the next round and I wish them success in their next outing.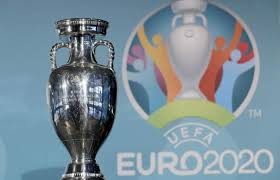 Soure
---
---