Exploring new Surfspots on Algarves West Coast
From December latest onwards, the west coast of the Algarve respectively the whole west coast of Portugal is almost constantly firing. Winter swells rolling in and the bad days are not the ones were the surf is too small its more like that it is way too big to surf and people go to the surf breaks on the south or the south west.
But there are days like on the last weekend when conditions are almost perfect, means off-shore wind or even no wind at all, prefect swell direction and size of waves. I grabbed my camera on saturday and went exploring.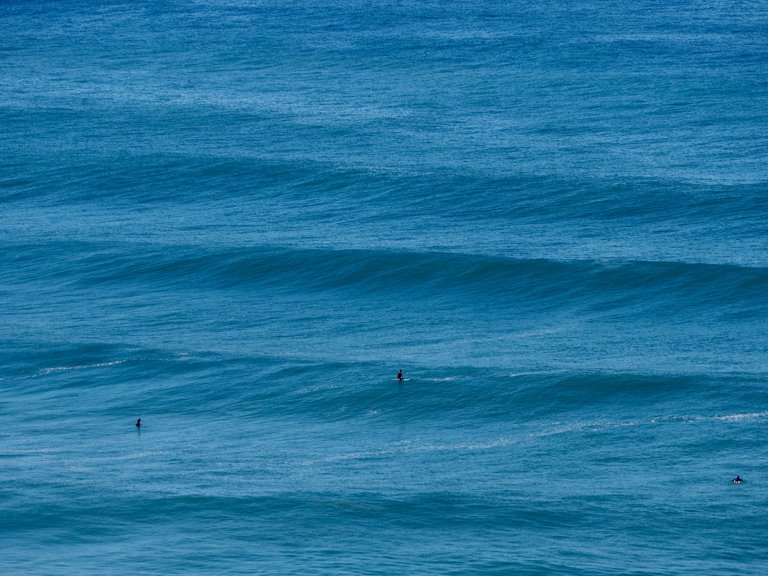 ---
Only a stone throw away from the two spots I talked about last time is Praia do Telheiro. Technically this is the first beach on Portugals west coast. Although it is more like facing south west it is fully exposed to the swell and gets much bigger waves than on Beliche from my last post.
https://peakd.com/hive-141964/@betterthanhome/surfing-algarves-west-and-south-coast
That´s the reason why Beliche was absolutely crowded again that day and this beach had an almost empty line up. In summary that means...on days like that only the though guys and girls paddle out. That day I counted 5 or 6 surfers in the water.
When I arrived the left breaking wave was already working perfect but it looked a bit hard to get into the wave that´s why I have only a few shots with surfers on the wave.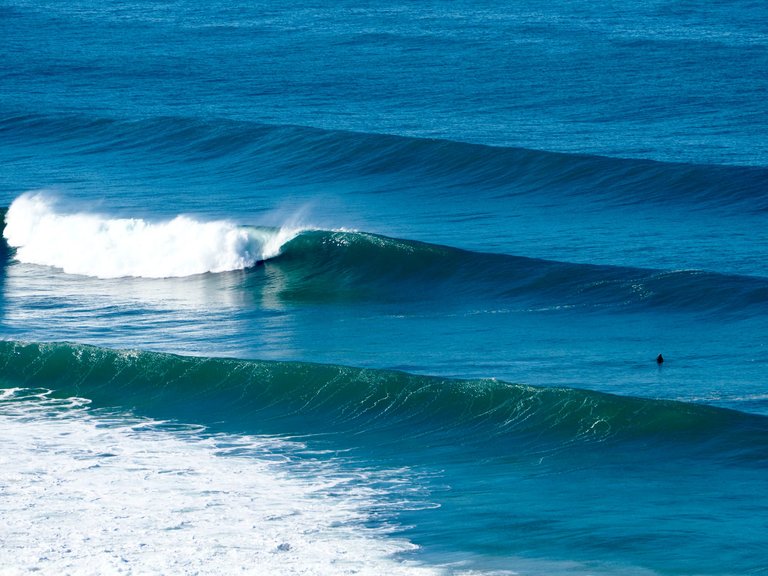 One of the smallers waves breaking nearer to the beach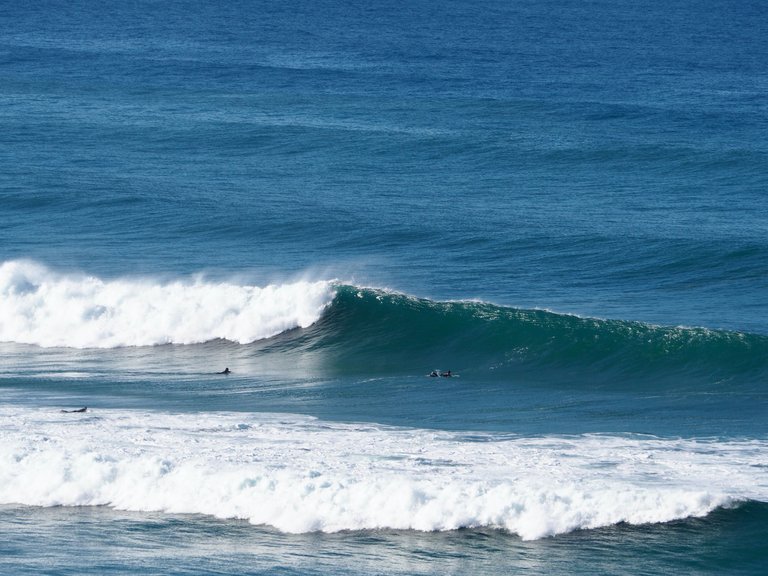 ---
At first I was a bit angry that I did not bring my board as it looked absolutely amazing and I wanted to go in. Then some of the bigger set waves came in and I immediatelly changed my mind. This is something you don´t want to experience as a surfer. Set waves tend to be bigger, come in 3 or more waves and usually break further out the back. Means if you´re sitting further to the beach or just paddle out you might run into trouble depending on the size of the wave.
The shots below are a perfect example. You can already see how the second wave is much bigger and almost anyone in the water got catched unguard. This was the first wave of a set of 3 and one of the guys got caught at the inside and really struggeled to get out.
Once you lose your board on a set like this it will be hard to get on it again and paddle out. For many this is the time to get out. Like the guy on the photos. Luckily he made it.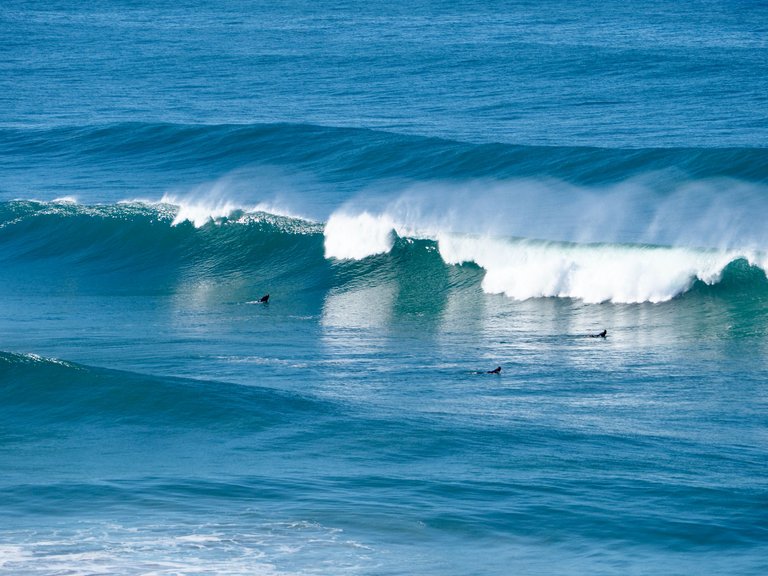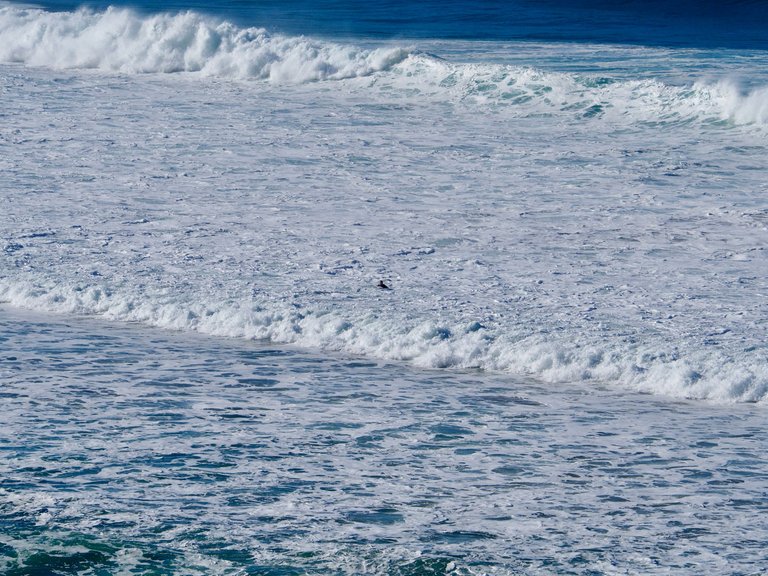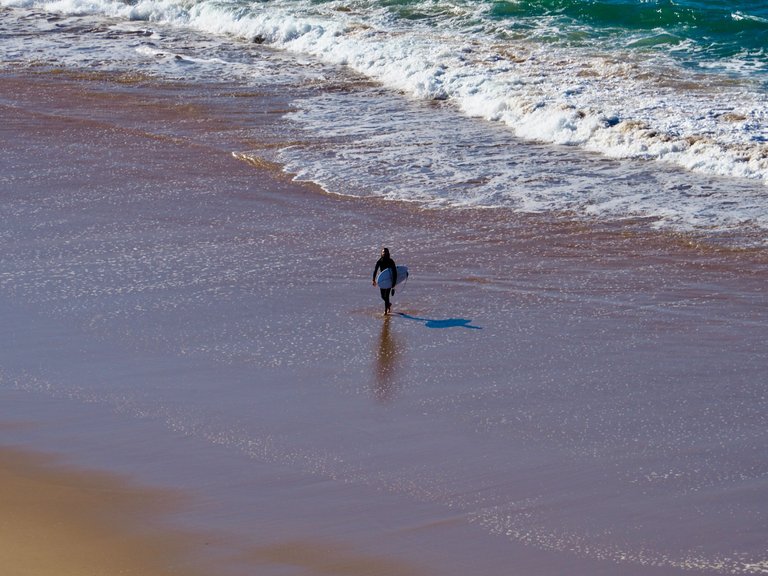 ---
Usually surfers do not like to reveal the name of the beach and the spot but since this is a well known beach and too scary for most to go in I see no problem to tell you. Furthermore its a rough road to there and a bit of a climb to get down to the beach. Pictures were taken from a cliff above the beach were I also had to walk to.
While I was there one guy came back up from the beach, breathing like he ran a marathon.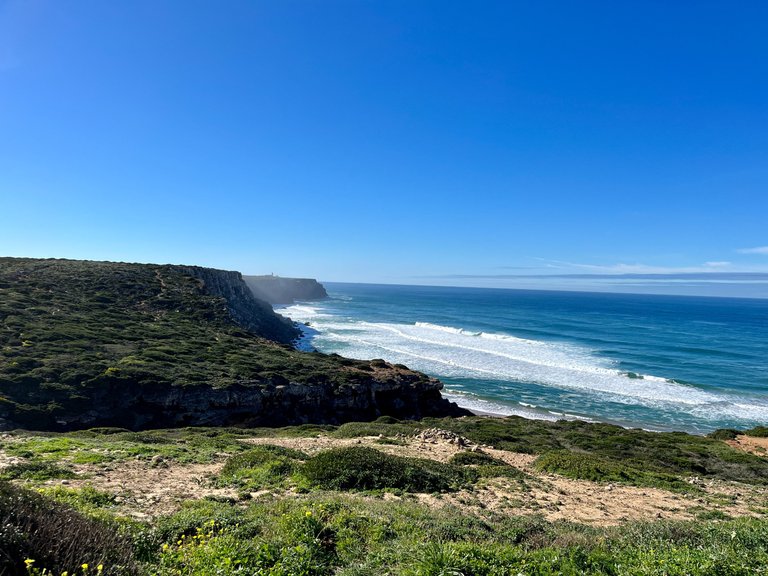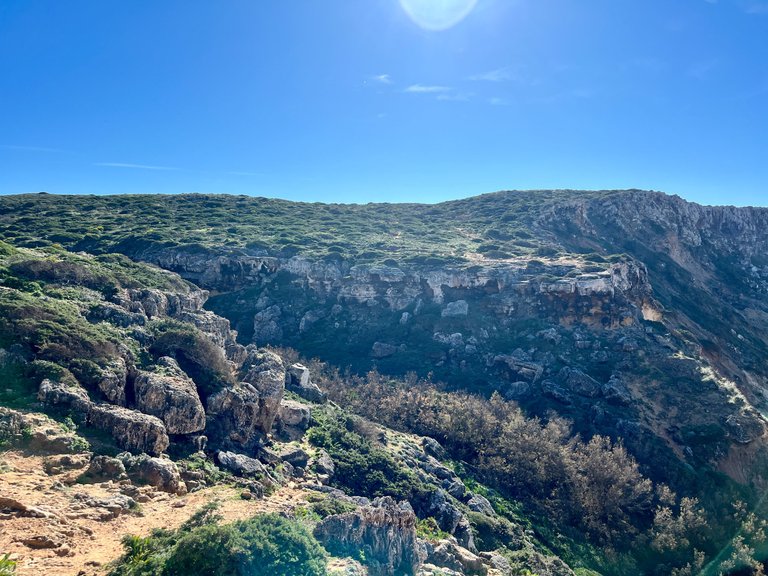 Thats were the track down to the beach starts
---
A few dogs were down there as well playing with each other and waiting for their owners. Its always funny to see them so happy when the owner finally comes out of the water.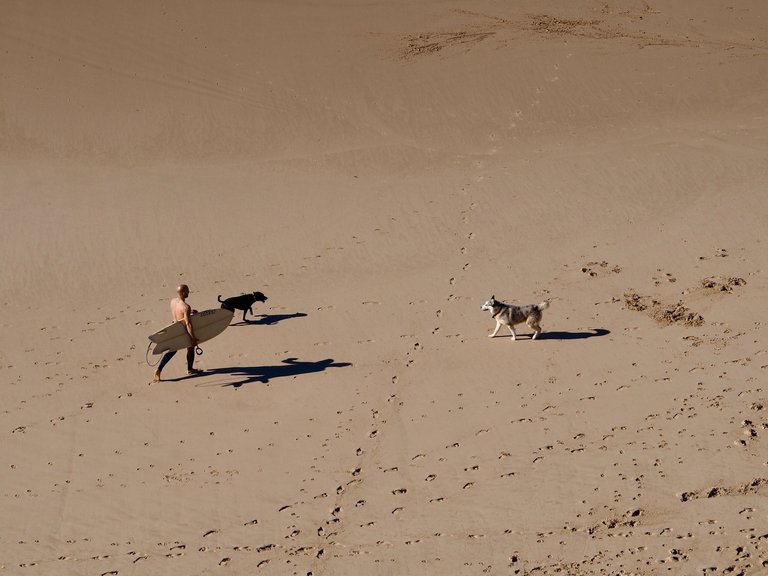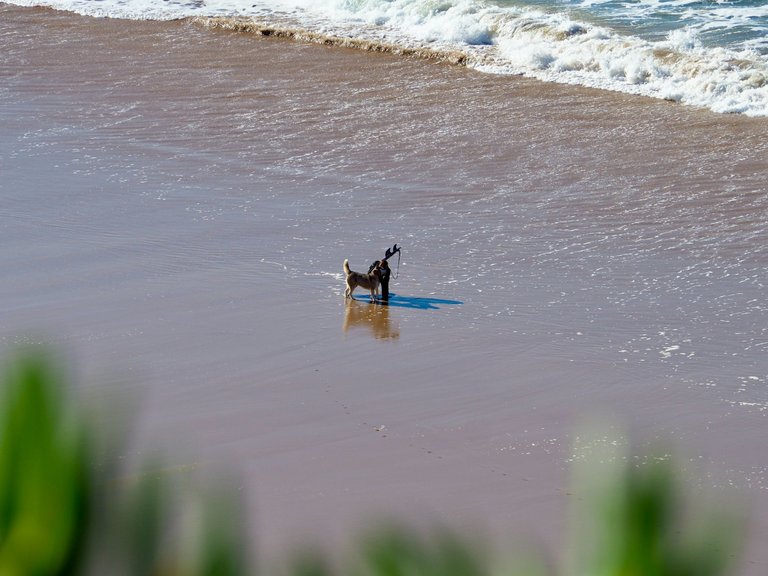 ---
As far as I can say it looked relatively easy to get out into the line up as there seems to be a perfect channel on the right. That might be the reason why the right hander wasn´t breaking as good as the left in the beginning.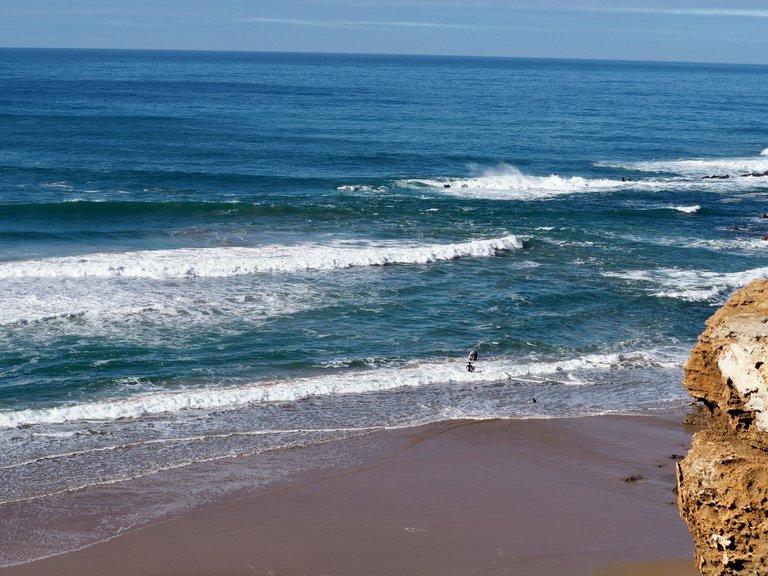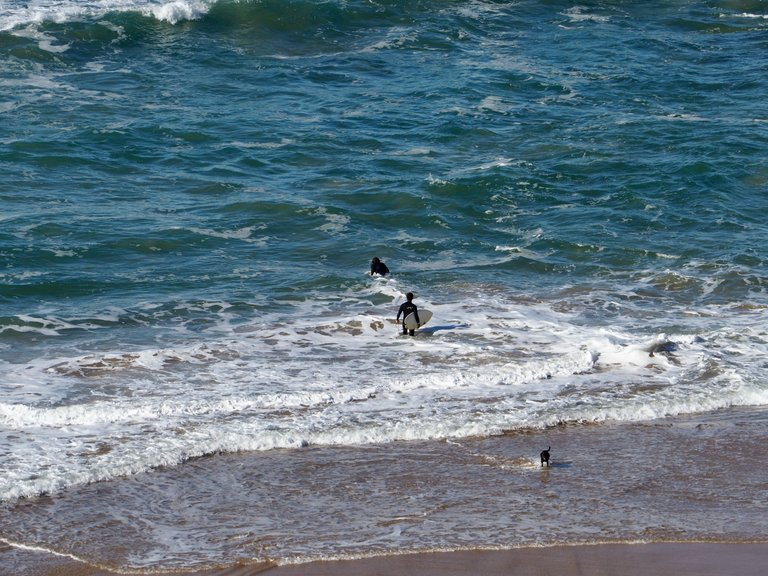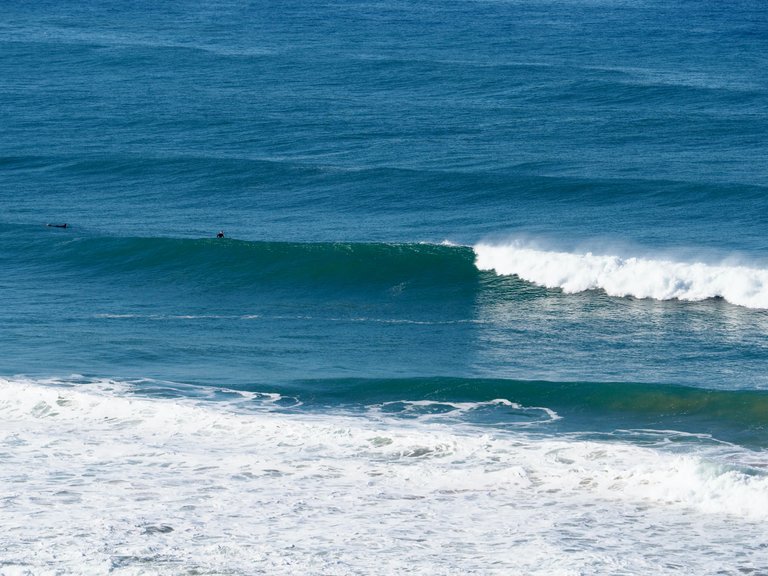 ---
As long as I was there the waves were just getting better and bigger and people finally started to catch waves. It was so much fun to watch from up here but the urge to go in was getting bigger as well.
And finally even the right started to work. Right handers are favored by most surfers so whenever you see a right hand point break its most likely crowded.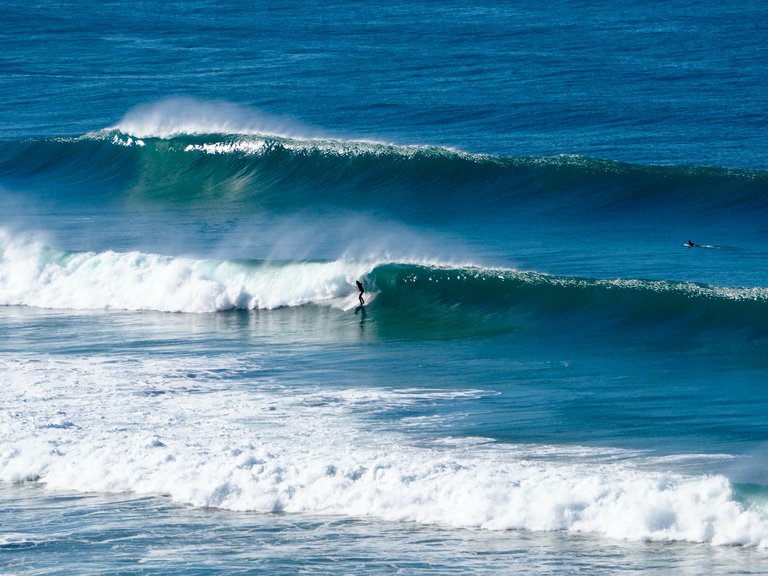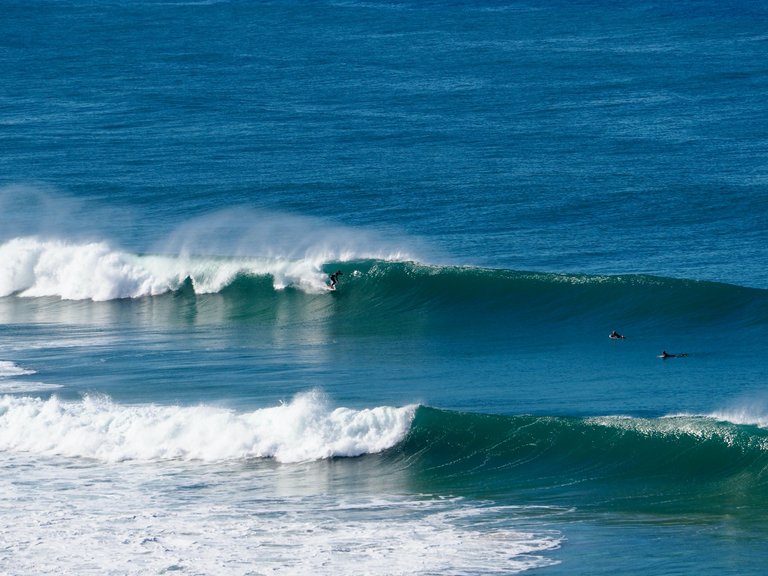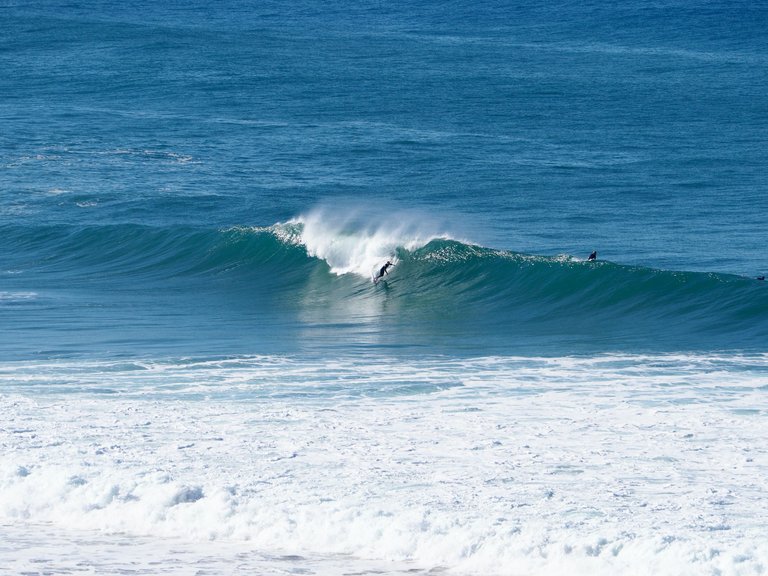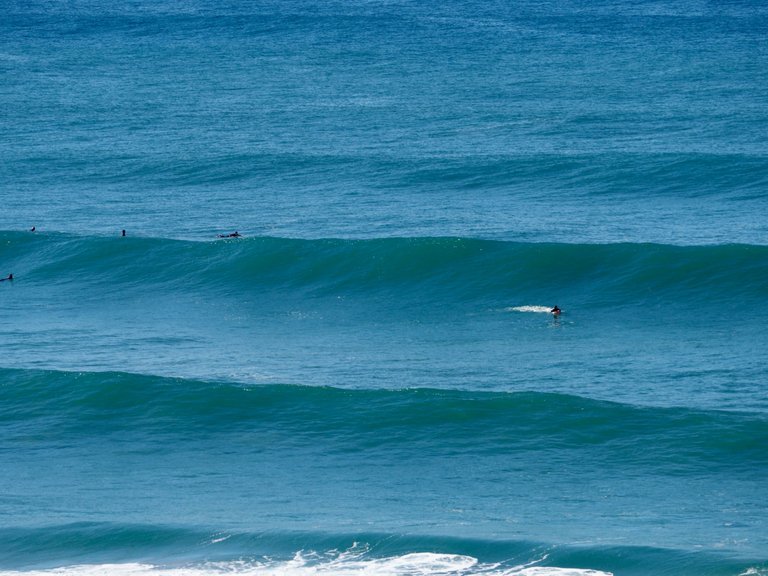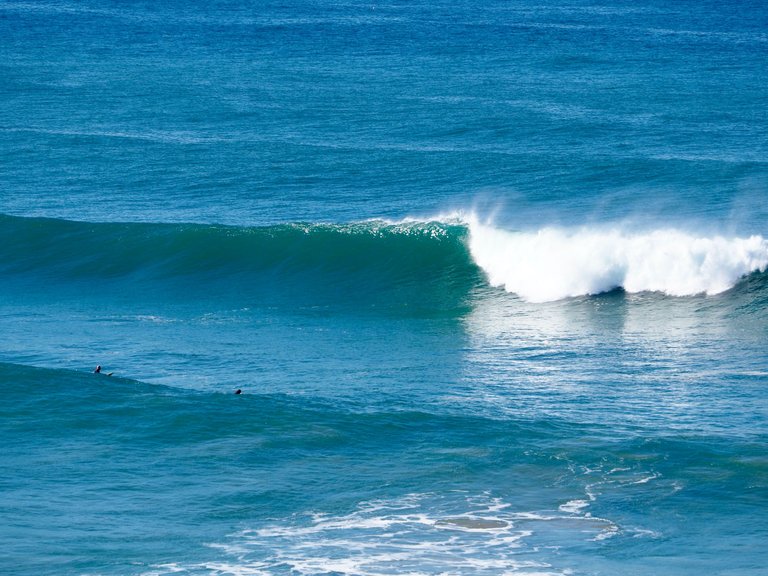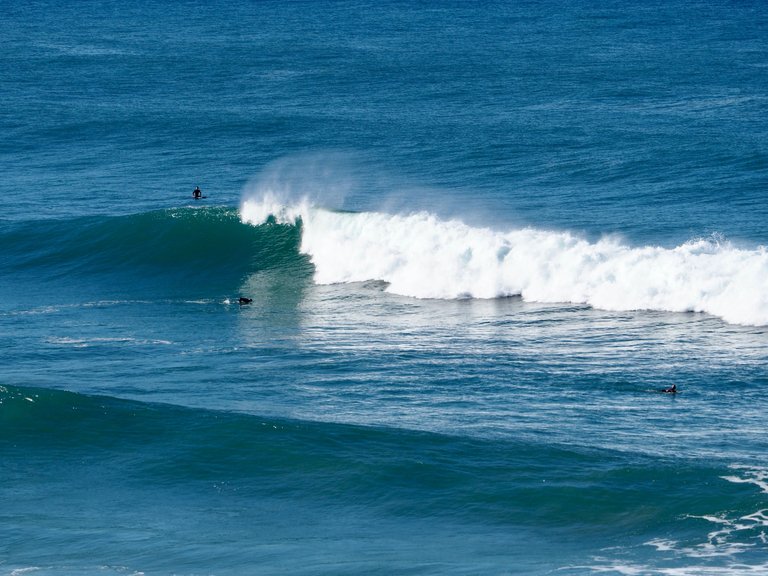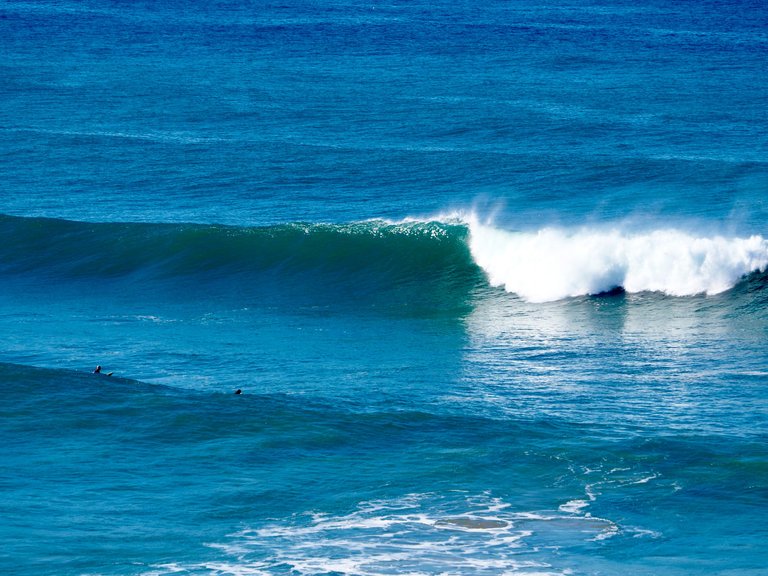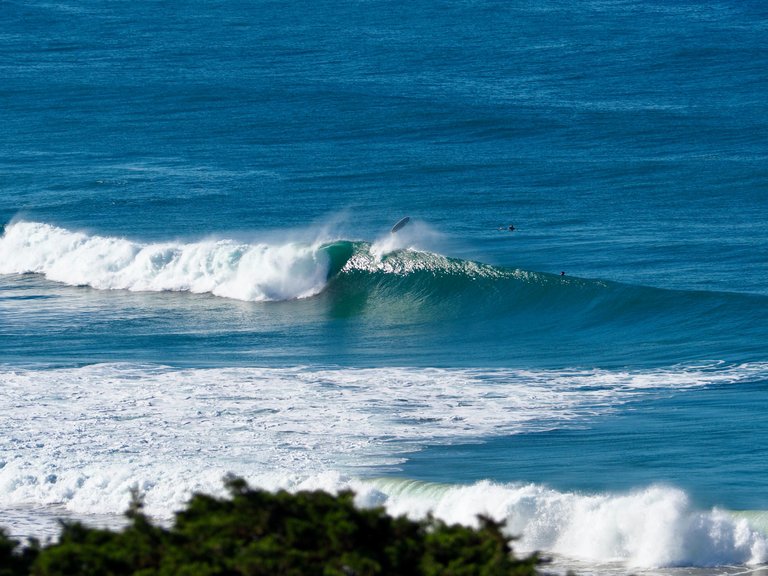 ---
Hope you liked it as much as I. I love to surf but I also love to watch others and take photos and cheer for them if they catch a nice waves.
If you like watching surfers, you can also find my post on pinmapple with the exact location of the spot. But don´t be stupid and go out on a day like this without knowing the spot or be able to surf that kind of waves.
---

you will find that post on pinmapple as well
[//]:# (!pinmapple 37.04573 lat -8.97867 long Exploring new Surfspots on Algarves West Coast d3scr)


---
---