Anticipated Boxing Match|Jamel Herring Vs Shakur Stevenson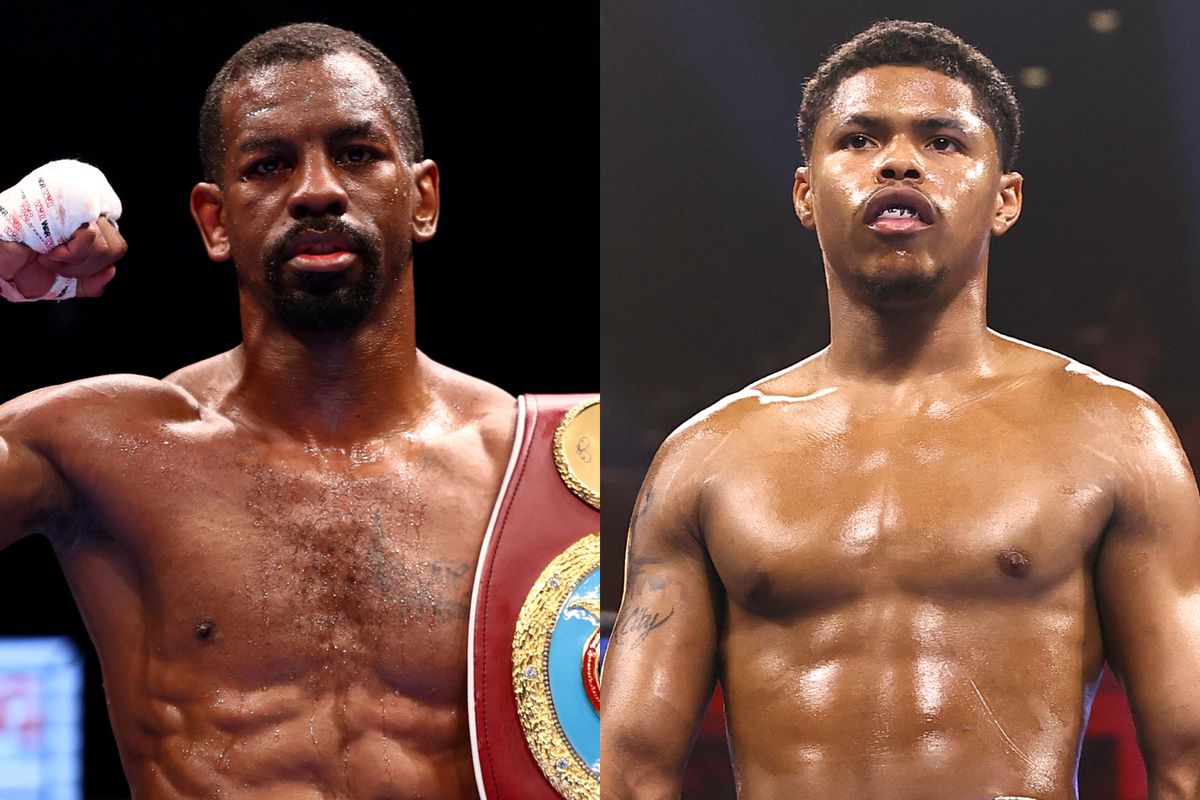 Source
An anticipated fight is that of Jamel Herring [23 (11KO) -2] versus the young Shakur Stevenson [16 (8KO) -0], which is presented as one of the most interesting fights so far this year. We could call it one of the biggest super featherweight fights, as we previously had the Berchelt vs. Valdez fight. We know Herring would be a great test to see if Shakur Stevenson is ready for tougher challenges at Super Featherweight.
We could say that Stevenson is a rising star. On his way to Super Featherweight he doesn't look too bad, just that he doesn't seem to have an explosive punch to finish off his rivals. On the other hand, Jamel Herring is a fighter who gives the impression that he has a hard time making weight; yes, he is coming off a good victory by beating Carl Frampton by technical knockout.
We could say that it is a difficult but interesting fight to watch. For both styles the fight could be like a chess game and the winner should fight Oscar Valdez [29 (23KO) -0], who has a commitment in September this year, after beating Miguel Berchelt. Without being redundant, in that fight the truth that Berchelt was the shadow of what he was, since he was seen to be extremely dehydrated and with sequels of COVID-19 by the date of the event where Valdez knocked him out dramatically.
---
I am going to give a feedback on Oscar Valdez, as it is important to talk about his next opponent. As is well known, there are doubts between Valdez going to face the winner of the above mentioned fight, because Valdez is a good fighter. Although he did not have great opposition in terms of opponents, he does have the boxing resources to put up a great fight. We saw him put up good fights at featherweight, yet he never unified at that weight. Valdez is highly criticized for the little opposition represented by his rivals; in fact, his next fight is against a not very well known fighter named Robson Conceição [16 (8KO) -0].
A fighter who does not represent a good opposition for Valdez, because he is not even classified in the WBC in the top 10 of the body. Finally coming back to the Herring vs. Stevenson fight, this is going to be a very interesting fight to watch. As I said before, the styles are arranged to make it a strategic fight. It will not be a fight with much exchange but it will be one of those to hit without being hit, a game of chess that will win whoever is best positioned in the fight.
---
---