One Of Boxing Greats Returns
Evander Holyfield returns to Boxing and it wasn't really surprising to many boxing fans, it was expected of him since his arch rival in the ring made the decision to return last month, and that's Mike Tyson.. it think now it will even more interesting to watch both of them fight again, Many would feel it would be a boring considering the fact that both are already much older and it won't be compared to when they are both at their prime, but guess I don't even care if the fight goes a slow tempo way, it will just to be interesting to see both back in the ring once again.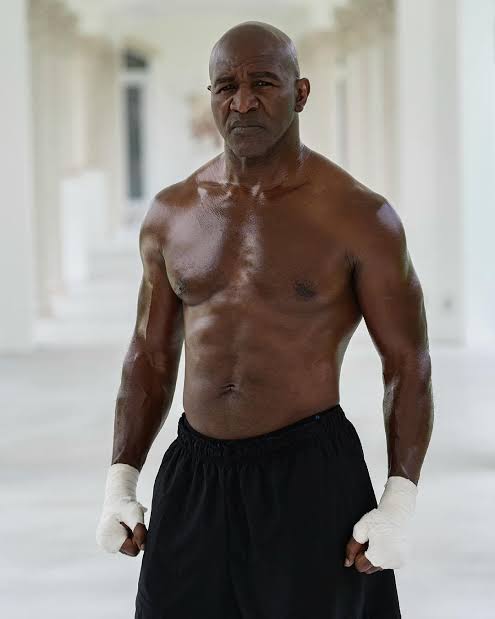 Source
Evander was also a former world Heavyweight Champion, and be is known my many boxing fans as the "The Royal Deal", be actually confirmed through his Instagram account that he will return to the ring. After that post, his return became official, when he faced Irishman Kevin McBride, in an exhibition match on June 5.
According to the information provided by Peter Khan, from Triller Fight Club, Holyfield's return to the ring will be on the undercard of the unified defense of the Lightweight world title, between the American 'Teofimo López against the Australian George Kambosos, in Miami, FL, USA. .
Holyfield, now joined the retired boxers' return to activity, taking advantage of exhibition matches. The recent confrontation that took place under these conditions was the one that featured former American world champions, Mike Tyson and Roy Jones Jr., at an evening held by the same promoter, in November 2020
Holyfield will fight McBride, who was the last fighter to face Tyson in his professional career. On that evening, which was held on April 11, 2005, Tyson did not appear in the seventh chapter and McBride was ruled the winner, by default.
---
---