The prestige in the belts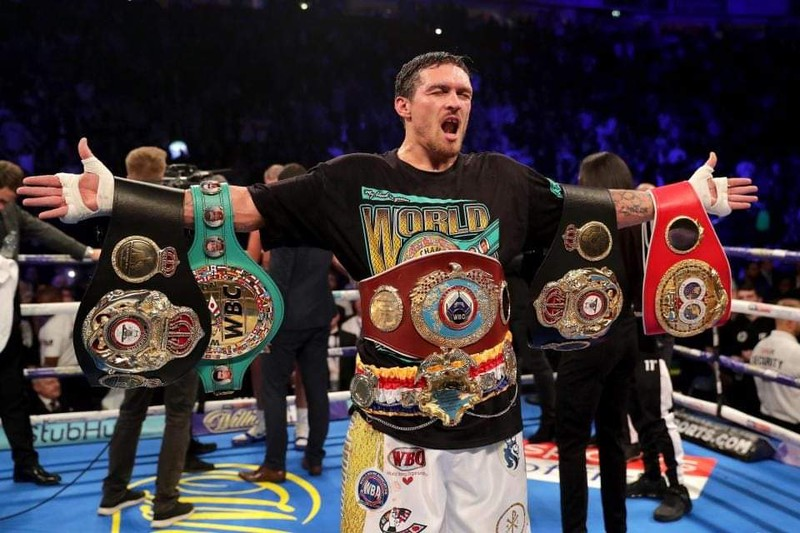 Although there are multiple high-level competitions, the truth is that the most acclaimed organizations are four. In this section I am going to analyze, without going into so much specific detail, characteristics to take into account to determine how important these championships are. These are almost always listed from oldest to newest. Beginning with the WBA / WBA (World Boxing Association), this organization has the prestige of being the oldest, being founded in the early 1920s.
He had his golden age, but over time competitions were born that were overshadowing and diminishing his fame, as well as his pugilistic quality. A lot has to do with the implementation of several champions per category, one of the fundamental problems of modern boxing. The first fight of the association was Dempsey Vs Carpentier, when he still ruled at the national level.
The WBC / WBC (World Boxing Council) is the famous Mexican green belt. Pioneer of several current rules that are respected in most events, such as the famous weigh-in 24 hours before the meeting. It is the most prestigious belt for its history and relevance, where there is almost always the greatest competition and the highest level. But like the previous one, it has several champions per category, such as the regular champion, as well as the diamond champion.
This of the belts is a factor that usually disorients the viewer. Some of his many champions are: Tyson Fury, Saul Alvarez, "Gallo" Estrada, Oleksandr Usyk, Teofimo Lopez, etc. The third oldest body is the FIB / IBF (International Boxing Federation). In my opinion, this is the belt that demands the most dedication and discipline from its champions. With numerous clauses, the IBF seeks to nullify any type of advantage or disadvantage in its competitors, as well as respecting the idea of ​​only one champion per category.
The most difficult to maintain, since in most cases it does not allow unification. His seriousness at the time of agreeing fights, encourages the boxer to vacate the title. This also helps with the seriousness of the belt itself, since it does not bet on multiple champions and uses the old school tradition of having only one champion or no champion at all. The legend Larry Holmes, vacated the prestigious green and gold belt (WBC), to be recognized with the maroon belt of the Federation.
Lastly, the youngest of the Big Four, the WBO / WBO (World Boxing Organization). With a Puerto Rican origin and former members of the WBA, this belt will not have the history of the WBA, nor the prestige of the WBC and nor the regulatory dedication of the FIB, but it could make a place among the greats. He respects the idea of ​​a weight champion, and his first title fight was between legend Thomas Hearns and James Kinchen, in super middle.
---
---