Unforgettable Great Boxing Match| Holman Williams Vs José Basora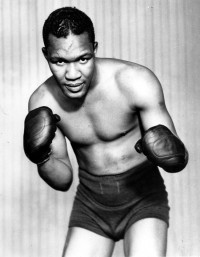 Holman Williams
The battles between the American Holman Williams and the Puerto Rican José Basora, constituted one of the great rivalries of the "Golden Era" (among so many more), a time when it was common for there to be many confrontations between two fighters, since the hunger for glory, to transcend, to be able to show that one was better than the other on the ring, money being an important issue, but not the ultimate goal. These two great boxers faced each other seven times, with three victories per side and a draw, always on points, except in their last fight, which was Basra's triumph by TKO in four rounds (the fight was stopped after an ugly cut suffered by Williams).
The two had many rivals in common and fought against all the opponents who got in front, with big wins on each side. Both Williams and Basra were avoided by many white boxers, especially Holman Williams, a member of the famous group known as the "Black Murderer's Row", (a set of elite black boxers, avoided by the best white boxers and who were never given a shot at a world title). Both during their careers maintained other rivalries, fighting several times against other boxers.
Holman Williams was born in Pensacola, Florida, January 30, 1915. His record was [146 (36KO) -31-11] and his career spanned from 1932 to 1948. He died on July 15, 1967, following a fire while he was sleeping. at the club where he worked. His best wins were against: Battling Gizzy, Tommy Paul, Cocoa Kid, Chuck Woods, Bobby Pancho, Young Gene Buffalo, Charley Burley, Eddie Dolan, Antonio Fernández, Rand Jackson, Kid Tunero, Lloyd Marshall, Eddie Booker, Jack Chase, and precisely José Basora, among many more. With several of them he fought on various occasions, such as the Cocoa Kid, whom he faced 13 times !!!
José Basora was born on February 8, 1918, in Lajas, Puerto Rico. He left a mark of [78 (44KO) -20-6], developing his career between 1939 and 1952. He passed away in 1993, at the age of 85, in New York, where he resided. He has an unsurpassed record, in 1943: in just three months he faced three members of the "Hall of Fame". In August he beat Holman Williams on points, in September he lost by the same way to Jack La Motta and in October he defeated Fritzie Zivic by UD, almost nothing. His great victories include: Frankie Saia, Jack LaMotta, Al Jolson, Young Gene Buffalo, Andy Holland, Fritzie Zivic, Jimmy Curl, Terry Moore and others. Notably, he was the first man to bring the glorious Sugar Ray Robinson to a draw.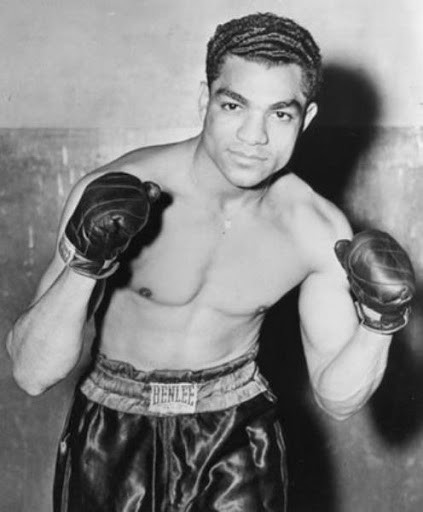 José Basora
Williams and Basra met for the first time on September 29, 1941, with the former winning on points in six rounds. The rematch would be four months later, with the same result. They would not see each other again until August 9, 1943, in a tremendous and very close fight, again with a victory for Holman, this time in a close SD. The fourth installment of this rivalry would take place on April 10, 1944, where Williams would put things 3-1, defeating the Puerto Rican by decision in 10 rounds. Six months later the only tie between them would arrive, when they crossed in Philadelphia at 10 laps. For his sixth fight, which would be in Puerto Rico, with Basora at home, he would win by points in 10 rounds, before his public.
The seventh and last war of this duel would be in 1948, at the Chicago Auditorium, with Basora winning by TKO in the fourth round, after an ugly cut on Williams's face, forcing the referee to stop the fight. It must be said that while their confrontations show that they were tremendously even with each other, they were as different in style, as can be. Williams was a very technical boxer, he handled a wide variety of punches, with excellent defense, great footwork, a correct punch and a classic style; Basra, on the other hand, although technically he was also very good, he was not classic at all, his style was very uncomfortable for anyone, especially for technical boxers, his defense was good without highlighting in that item, his right punch was lethal . Many say he was the hardest hitting Middleweight in the 1940-50 period. However, both left with their great rivalry, a golden legacy.
---
---