Will Inoue avoid the winner of Rigondeux vs. Casimero?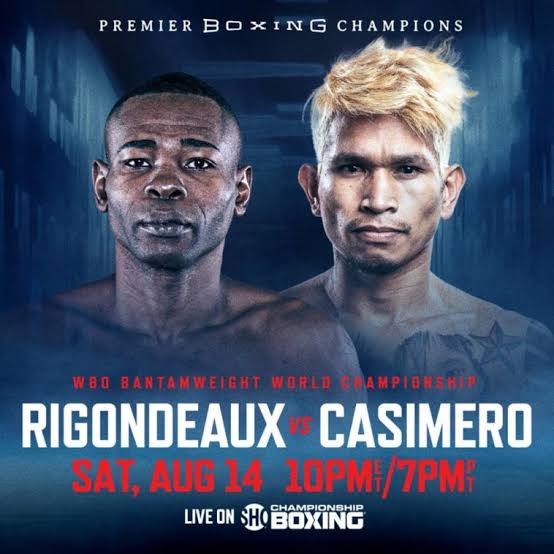 Source
We are only one week away from a very interesting fight, which had its controversies in the middle and that was on the verge of not happening. I'm talking about the 118lb WBO World Cup, between the Filipino John Riel Casimero and the Cuban Guillermo Rigondeaux. For me this confrontation has a special attraction, not only because of the fight itself but also because of the situation that could occur in the division afterwards, especially if it is the Cuban who wins.
And why do I say this? I say this because, as you well know, the other two weight champions are the supposed monster Inoue and Nonito Donaire, two boxers who seem like their intentions are to face each other again and it doesn't seem like they want to look at Rigo or Casimero. In the case of Nonito Donaire, he made a huge ridicule by leaving the fight he scheduled against Casimero himself, using as an excuse that Casimero had not done doping tests and some more stories in the Mexican soap opera style, putting his wife in the middle.
The fact is that Casimero proved to be clean and exposed Donaire, showing that the latter preferred not to fight. In my town that's called avoiding a fight, and I don't care if Donaire is a veteran and a legend. What he did was shit and I'm not going to buy the cardboard fans' justifications for him. On the other hand, we have to talk about Naoya Inoue who, curiously, after his grotesque show a week ago against Dasmarinas (a fight that there was no way to take it), said that he wanted the winner of the Donaire against Casimero.
The interesting thing is that after this lawsuit fell, I have not heard him say that he wants the winner of the Rigondeux against Casimero. Nor in the months before did I listen to it. But hey, it will be that I am a bad thought and Inoue does not avoid anyone, it was just all pure chance. Notice the irony! Likewise, the way you look at it, the reality is that Casimero has been looking to fight Inoue for more than a year, he called him in all possible ways (even "Japanese turtle"), but Inoue went to fight against Moloney and Dasmarinas.
At the same time, Rigondeux has also been the regular champion for more than a year, and therefore the mandatory in the Japanese WBA. Did you ever hear Inoue talk about facing the Cuban? And to his fans to ask for that mandatory fight? Obviously they didn't listen to him, because all you read is defender shit and cheap flattery from him. Well after August 14, I don't know what damn justification they are going to invent to excuse the Japanese if he doesn't face the winner of that fight. I recognize that I want Rigondeaux to win, since he is one of the most avoided fighters and, despite his age, he is still one of the most difficult to face.
To refresh your memory, it must be said that everyone was praised when Inoue beat Nonito Donaire a couple of years ago, but many forget that long before Rigondeaux gave Nonito a review, when they considered him Pound for Pound. Be that as it may, whoever wins, I don't want to see any more excuses in this division here. I'm tired of Inoue fans and groupies. They must unify all the titles at once, and until that happens, here we will be criticizing them.
---
---