[EN-TR] Military Memory:Football//Askerlik Hatıram:Futbol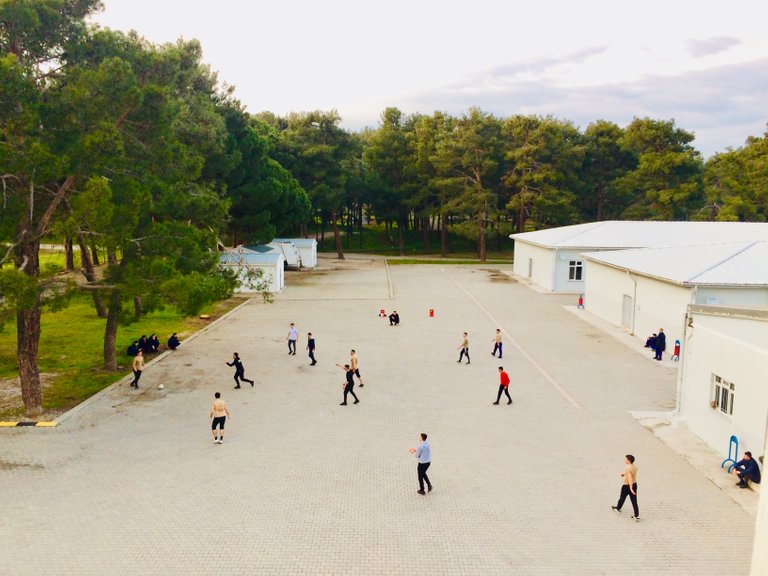 Hello everyone from Sunday. How are you? I hope you are fine. The subject of my content today is football. When it comes to football, the flowing waters stop for most men. Football is the most popular sport worldwide. Football is such a game that it is very enjoyable to watch and play, at least for football lovers like me and myself.
Pazar gününden herkese merhaba. Nasılsınız umarım iyisinizdir.
Bugünki içeriğimin konusu futbol.
Futbol deyince çoğu erkek için akan sular durur. Dünya çapında en çok ilgi gören spor dalı futboldur. Futbol öyle bir oyundur ki izlemeside oynamasıda çok keyiflidir en azından benim ve benim gibi futbol aşıkları için durum bu şekilde.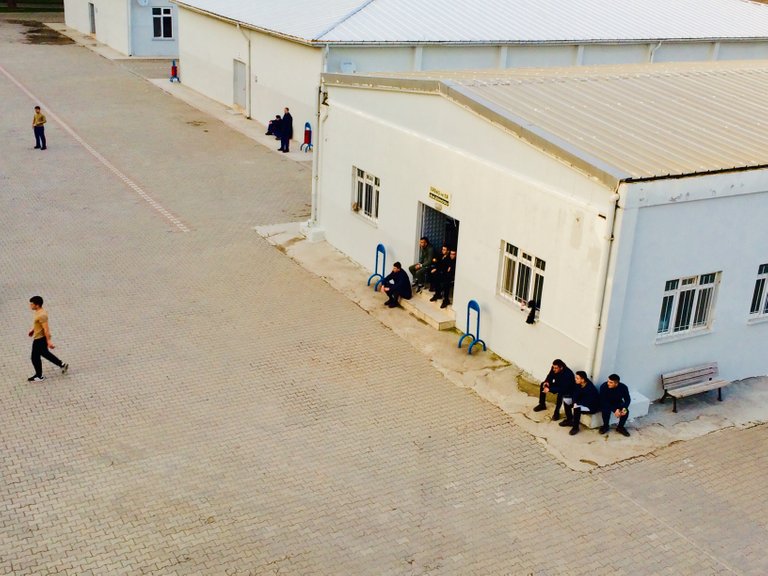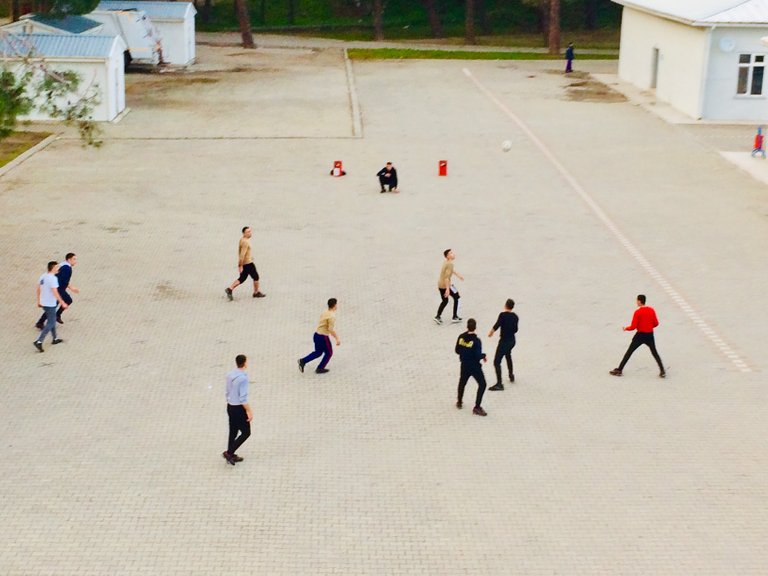 Many people who have served in the military know that opportunities for sports are limited. I can also describe this content as my military service memory. In order to relieve the intense tempo of the week, our military friends decided to play a match. They invited me too. As a football lover, I immediately approved. Then we formed a team and prepared the field. Since the opportunities were limited, we made the garbage cans castles. After arranging the teams, we started playing matches. One of the most important aspects of football is the fans. As you can see in the pictures, there are soldiers who support the teams. I felt tired after a while and we made some kind of substitution 🙂
Askerliğini yapmış birçok kişi spor açısından imkanların kısıtlı olduğunu bilir. Bu içeriği aynı zamanda askerlik anım olarak niteleyebilirim. Hafta içinin yoğun temposunu atmak için asker arkadaşlar maç yapmaya karar vermişler. Beni de davet ettiler. Ben bir futbol aşığı olarak hemen onayladım. Daha sonra aramızda takım kurup sahayı hazırladık. İmkanlar kısıtlı olduğundan çöp kovalarını kale yaptık.😅 Takımları ayarladıktan sonra maç yapmaya başladık. Futbolun en önemli yanlarından biride taraftarların olması. Resimlerdede gördüğünüz gibi takımlara destek veren asker arkadaşlar bulunuyor. Ben bir müddet sonra yorulduğumu hissettim ve bir nevi oyuncu değişikliği yaptık 🙂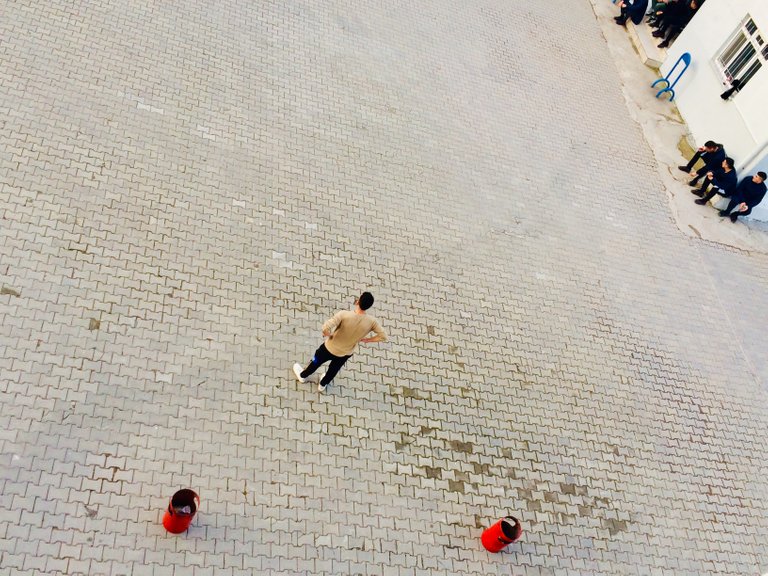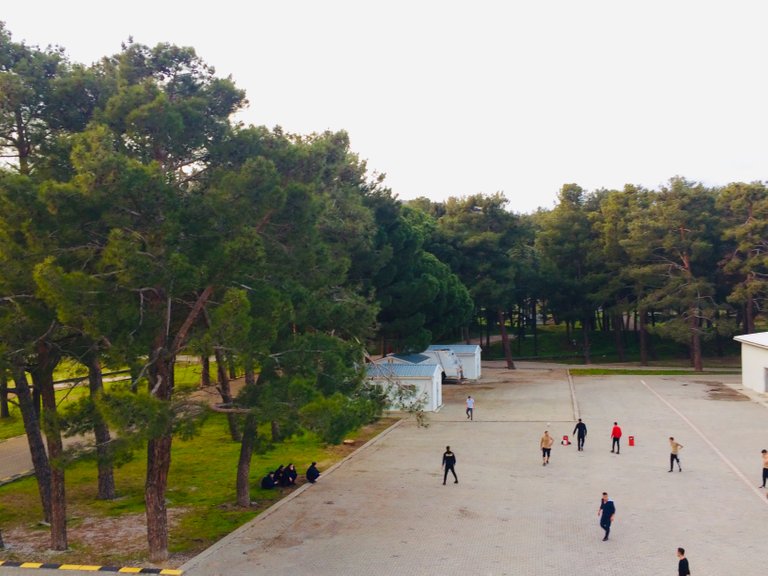 After leaving my ward, I continued to watch my friends. It was a different pleasure to watch. I took some photos to immortalize this moment. I don't know if there are those who are wondering about the match score, because there was no one who counted properly. Both teams claimed they had won. It was a good memory for me and I wanted to share my feelings with you. Stay active, stay healthy...
Koğuşuma çıktıktan sonra arkadaşları izlemeye devam ettim. İzlemeside ayrı bi keyifli idi. Bu anı ölümsüzleştirmek adına bir kaç fotoğraf çektim.
Maç skorunu merak edenler varsa bende bilmiyorum çünkü doğru düzgün sayan yoktu. İki takımda kendilerinin kazandığını iddia ediyordu.
Benim için güzel bir anı oldu ve sizlerle duygularımı paylaşmak istedim.
Sporla kalın, sağlıklı kalın...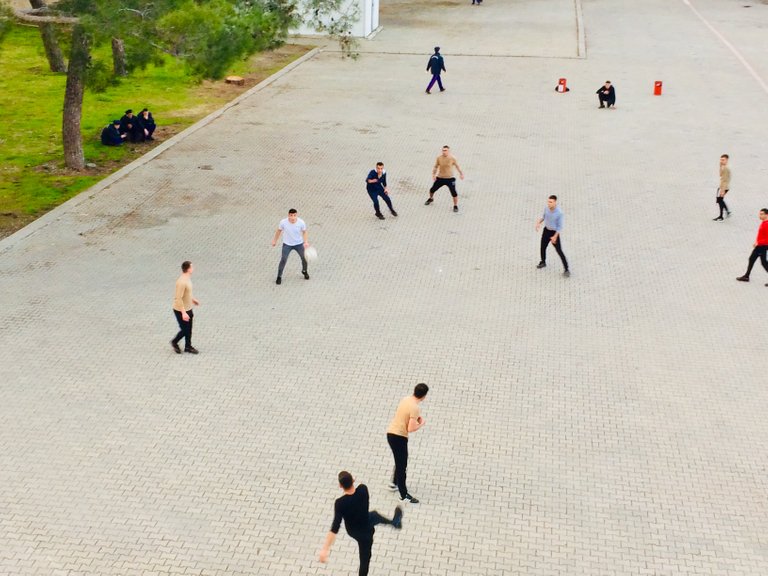 ---
---