2 Defeats in A Row For Spurs As Boos Ring Out At The Tottenham Hotspur Stadium.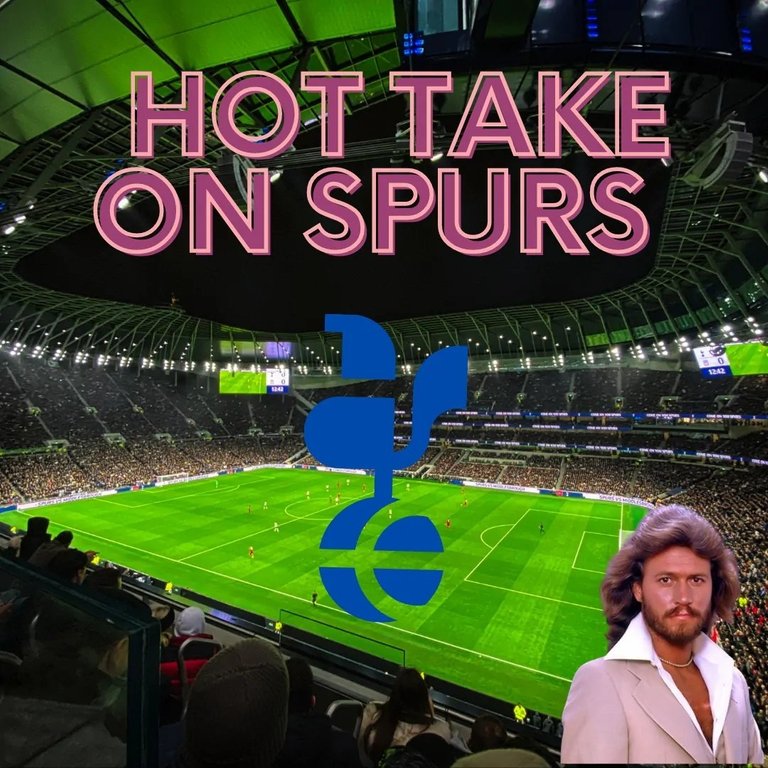 Source
I normally write my Tottenham post of a Monday but I was too deflated this week. We have not been playing well all season but we were winning. The winning makes it enough to stomach our poor displays. But when we start to lose then this is where the trouble starts. In truth we are not free flowing, swash buckling, attacking football. We have an Italian manager who has a playing style alot like Mourinho. Really like Mourinho in fact. If Jose was playing this type of football with us he would have been lambasted but Antonio has been getting a free pass. Well up to the Newcastle game where Spurs went down 2-0 at home to Newcastle. Now it was our first loss in 19 games at home and Tottenham played better than they did against United. But two Loris errors meant the game was lost at half time. Kane got a goal in the second half and the fans went wild but we never kicked on from there. Newcastle tightened up and wasted so much time that it was a record in the premiership for the amount of time the ball was actually in play. I think it was 57 minutes. Unbelievable.
Conte also aggravated the fans by then bringing on Davis and Doherty to get one back to equalize. You would have thought he would bring on Gil or an attacker but no sir ee. It was two defenders. This is just the mentality of the manager. Build a good defense and use the wing backs as creators. The problem is that we do not have the wing backs to carry this out. Emerson Royal is a right back and cannot play in that position. Peresic is still not at max fitness and Sessegnon is still a work in progress. Conte seems to not like Spence because he refuses to give him any reasonable gametime but he has brought him on during the last 5 minutes of games which is a change in tact.
Loris always has a mistake in him but he is a top keeper. He saved us against United and he had an off day against Newcastle. It is difficult for Conte to manage goalkeeper errors but there is this little dink that Loris plays to the full backs that seems to get him in trouble. The hoof up to the Central Mids seems to be what Ten Haag has done with De Gea who has a similar problem of playing out from the back. Distribution has always been Loris's problem and you are not going to teach an old dog new tricks at this stage. I think Conte will have to find a work around here. He did have Loris passing it to Romero who is fairly calm on the ball in these situations but Romero was not playing against Newcastle so he had no outlet. It was just two miserable results now. We are still in 3rd but we need to pick it up as the Chelsea's and Man United are getting stronger by the day. Well apparently Chelsea will sign Ronaldo at Christmas so that will be the end of them. But United are beginning to look good again.
https://twitter.com/LastWordOnSpurs/status/1584862450029318146?s=20&t=MH4rE3I93jW1NBdMv76LvQ
Source
On Wednesday we play Lisbon in London and I will be attending the game. I am printing my flights as we speak so looking forward to this one as it will be my first time at the Tottenham Hotspur stadium. It is also the first time I will be attending the game without my father as he has slowed down a bit in his old age and I think this one would be a trip too far. He is also afraid of heights and looking where I am seated it may be better to leave the old man behind. On the plus side I get to have pints and pints with Spurs randomers and not having to mind the auld lad. Although for many a year he has been minding me. I am not very confident of the result however but the experience will be good and if this trip works out I intend to do more of them. So I touch down in London at 3pm and I am gonna rush into London and get to the stadium as quick as I can. The Spurs stadium is notoriously difficult to get to as the Seven Sisters Station is about 45 minutes walk away from the ground itself. But I shall be there hopefully before 6pm and get a couple of beers in and soak up the atmosphere.
https://twitter.com/Tottenham_Feed/status/1584848240909774848?s=20&t=MH4rE3I93jW1NBdMv76LvQ
Source
It's Bournemouth away then on Sunday which I expect a win is the only option here if we have to keep up with Woolwich and Man City. I still think Conte is the man for the job but he needs more players in January. Kuluevski and Richarlison are two players that he misses dearly especially the Swede but we may not see him until after the world cup. The right wing back situation is a real problem at Spurs so he needs a proper wing back here also as Emerson Royal is just not the solution and he doesn't rate Spence or Doherty it seems.
Spurs Twitter is divided on Conte and some would prefer to go back to the attacking style and finish 5th and 6th as the games are hard to watch. But Spurs have scored nearly the most goals of any premiership team this season. Remember the 6 against Leicester. The end of last season we were free flowing. The change of formation did not really work against United. It was better against Newcastle but Son and Kane never took their chances. I think what they really need is leaders. Like Peresic. Kane does not look like a leader. He never rallies the troops when the team are losing or never gives out to players for losing the ball. Either does Sonny. Roy Keane always says that about Kane. He is not loud enough in the dressing room. Conte says it will take 3 years for Spurs to become a competitive team to battle for the Premiership. Conte normally does not last that long in clubs so they may be wary of backing the manager too much if he will leave soon. Daniel Levy has some thinking to do in the next couple of months. He has been getting the brunt of the criticism over the years but it is hard to take when he is after employing two world class managers to lead a team. Granted investment was needed in the squad but it is hard to do everything when you just built probably the best stadium in the world that secures Spurs's finances for years to come. Now is the time to invest in the squad and this is happening. But it will take more than £150 million to fix this squad.
https://twitter.com/LastWordOnSpurs/status/1584899004143468550?s=20&t=MH4rE3I93jW1NBdMv76LvQ
Source
---
---