Conte Has A Decision To Make If Funds Are To Be Released in January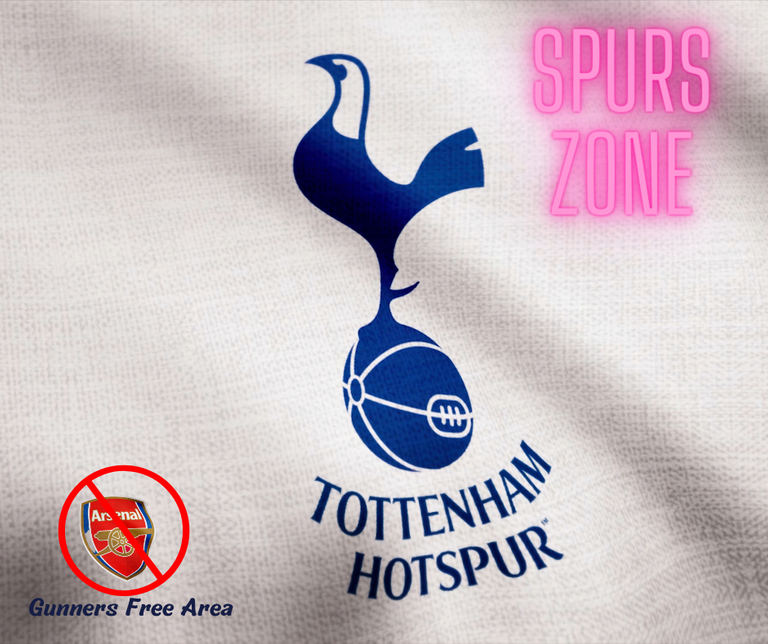 Source
You are the owner of a massive club who wants his manager to commit to the club in a 3 year deal. The manager won't commit unless he gets the funds needed to build a strong squad. Do you spend another £100 million in January to get in players the manager wants even though he could be gone at the end of the season or do you tell him to make a decision before he releases anymore funds? This is a predicament Mr Daniel Levy finds himself in going into the January transfer window. The club has made it clear that they will be not splashing the cash that much but what club would come out and say that before a transfer window opens unless you are Manchester United. Spurs will be spending I predict and spending big again but they just don't want to tell the world.
https://twitter.com/Spurs_Xtra/status/1608818682192617473?s=20&t=Or6klX6BjGbMNThPuhQ-CQ
Source
Spurs have been poor all season. Very poor. But yet they are still 4th and in the Champions League. The first halves of every games are terrible to watch. A comment a friend made to me the other night while watching them against Brentford was that Mourinho played much better football than what we are seeing with Conte. It is like he has a lease on them for the first half until we inevitably concede a goal then we wake up and have to go and get a result in the second half which must be hard for the players both physically and mentally. A comment made by reporter Ali Gould to Conte around how we conceded first in our last 9 games left Conte a bit lost for words.
The fact is that Conte's system is not working. He just doesn't have the players to do it.
Take Sonny who has fallen off a cliff since his golden boot win last year. He makes darting runs but his final pass lets him down. He has gotten more greedy since the golden boot naturally which is having a knock on effect to Kanes game. Kane has scored 15 goals in 12 matches but you can clearly say he is not firing on all cylinders either. Sonny is having to play deeper and do more defensive work when Peresic darts up the field which I think has some fine tuning to do also. Doherty and Kuluevski look to have a better partnership on the other side.
Conte had told the press that the Centre Half position is not an area of priority in January as he has enough good defenders but Dier's form has dropped and Romero has not been fit. I reckon they are waiting for Bastoni in the summer and maybe sign Lenglet on a permanent basis. But wing backs are a major part of Contes game and we just have not come good in this position. Emerson Royal has been a disaster and he has been told he can leave. But he is not a wing back. Maybe a good right back but he couldn't cross the road. Doherty would not get in a top 6 team if you think about it.
The father who played football at a decent level thinks we are not far off being a really decent team and I believe him. But there is something about Conte that is not fitting in with Spurs. We want to be like Dortmund and focus on bringing in good young players and breaking them in. Spence, Sarr, Gil were all signed but they are languishing on the bench because Conte wants players that are ready to go. He has never really focused on youth so there is a clash here. Spence wasn't even in the squad last Sunday. So all these lads need to go out on loan again I think. On the otherhand Conte wants to win now and not in 3 years so I can see where he is coming from. You could say the signing of Peresic and Richarlison as well as Bissouma fit this mould and they are all playing. Bentancur and Kuluevski have changed the team. One can argue the Conte has worked with Skipp, Sessegnon and Romero as young blood that he is developing.
https://twitter.com/simonyemane/status/1608404393019441153?s=20&t=Or6klX6BjGbMNThPuhQ-CQ
Source
So it is Villa on Sunday when the transfer window opens. There is never a game nowadays where I think Spurs will walk it. It is always a struggle but they need a good performance at home. There was some grumblings at Brentford the other day as fans started getting really frustrated with the style of play. And then you look at Brentford with their optimistic German manager who has done a hell of a job with them and your mind starts to think if Conte is the right man for the job. If he doesn't want to stay then he shouldn't stay and we should all move on with life. Hopefully 2023 will be finally the turnaround and the third transfer window does the trick. Who do we buy though? January is notoriously difficult to do business in as clubs don't want to risk losing a player mid season especially in these Covid stricken times. It may be the summer when we get the players we want but it may be too late by then as Thomas Frank might be in charge. I did a poll on Twitter after the Brentford game as it was abyssmal but I will put it down to the world cup hangover. I am Conte in by the way but in 2023 we have to start playing on the front foot.
https://twitter.com/SilkyLounge6/status/1608113296942456834?s=20&t=Or6klX6BjGbMNThPuhQ-CQ
---
---