Decision To Give Up The Golf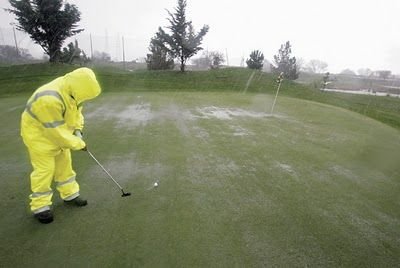 Source
I played pitch and putt as a child and graduated to golf when I was around 14. Never any good, when I left for college but then in college we had a wonderkid golfer staying with us. He had so much talent but he wasn't interested. He needed a job as he had left school so the father strangely purchased him the local sex shop so after his daily golf lesson he would make his way to Dildoo World which was a colourful place indeed. We used to pop in on the way home from college and ask him if he wanted any cans in the off licence for later. I was 17 at the time from the country and never really been in a sex shop before but we soon got used to moving a fake vaginas out of the way to sit down and have a chat. One day my elderly neighbour walked in. He immediately spotted me went pale.
Well Johnny I said.
"Oh Well lads , how are yee, I just wanted to come in and see what this place was all about" he said to me while he hurried back out the door.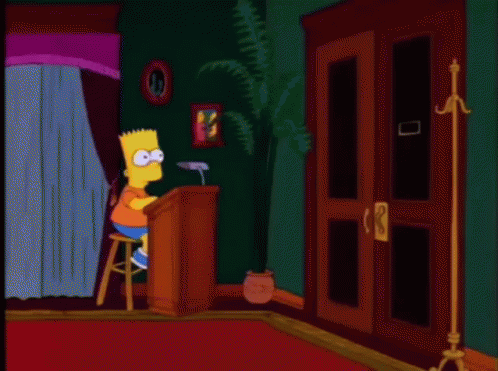 "In here twice a week buying poppers" grinned my friend. Johnny avoids me to this day.
Now I'm gone off topic here with that story but the thing about my friend. He wasn't interested in golf in the slightest even though he was off scratch and could have turned pro. He was 18, could drive the ball over 300 yards and demolished the field in his local golf club whenever he turned up. He won a couple of Irish amateur events. But the job his coach had to do to rip him out of the sack every morning was a considerable amount of effort and I soon realised this guy is not gonna make it. He always went to bed late watching the new porn films that arrived in store to make sure there was no fisting. This is alllll true. Apparently back in the day the old fisting was highly illegal and he would have been closed down.
So again back to the golf.
So take me for example. a considerable amount of no talent, keep making the same mistakes but no matter how much the misery, mishits,sockets,hooks ,duffs, 4 putts, I kept going and going and going until I got to a certain level. But I could never compete in the likes of stroke play competitions because I was a ticking time bomb I could end up getting a 14 on any hole. My game was always inclined to blow up.
So I played every now and then but when I came home from Germany and the father in law needed a hobby and asked me would I join up with him. Now my father in law loves misery. He finds nothing more fulfilling than to be out on a January morning at 7am lashing rail and gale force wind waiting for the sun to rise so the greens can thaw out. Sayings such as "Fine fresh day" while the rain lashed into his weathered face were said to anyone who passed. They looked at him blankly while he smiled and waved. I have a felling his ancestors were eskimos. He fucking lapped up the bad weather. It was my idea of hell. I liked the sunshine and dry fairways in the summer so my ball could travel and it was enjoyable. Now it's plugged in a load of shit and I would splatter myself in mud to get it out. I remember last year when we were walking up the 12th hole. Uphill, lashing sleet pushing the trolley while blocking the elements with my hand and I thought to myself, do I really need to be doing this? I had frostbite and my jocks were soaking and this was with waterproofs on. (My local golf course is up a mountain by the way) It makes Angelas Ashes look like Grand Canaria.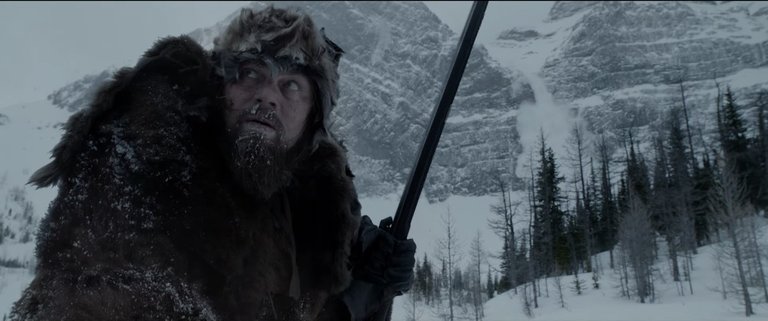 Source
This was my day off. The wife was at home with her feet up with a cup of tea waiting to be all passive aggressive on my arse after leaving her with the two kids for the day and I just said I'm done. My wife didn't really mind me playing golf but I used to have to owe her back taking the kids for a month. That kind of deal. So I used the excuse that I was gone the whole day to really get out of playing. I wasn't improving either. It was just getting embarrassing that there was lads playing a year and getting better scores. The trick to golf was playing without thinking about it. I had too much advice from other hackers around where I was going wrong.
You are not keeping your head down
You have your head down too much
You are not following through
You are following through too much
You are overswinging
You are not swinging
Loosen your grip
Tighten your grip.
One auld lad pulled me in and told me to give it up for a couple of weeks. And I stupidly feel into his trap......
and then what I asked
"Give it up altogether"
I had to laugh. Bastard.
Anyway it just wasn't worth it. I always admire good golfers and long distance runners because I don't know how they do it. I hung up my golfing boots and I haven't really looked back. Took up running instead and enjoying it more even on the cold days. Now I get out for the odd game but it has to be a special occasion such as Ballybunion or Mount Juliet and the summer. I miss the unbelievable scenery. Some of which I posted in Hive a couple of years back but all in all, I made the right choice. Give me Super Sunday any day of the week.
I leave you with a joke.
There was an American golfer who arrived into Waterville in Kerry and he asked the club if they could hire someone to go around with him during his stay. So this Irish lad arrives on. The American guy asked if he was left or right handed. Depends on the day answered the Irish guy but I am right handed today. The American guy looked puzzled but off they went and they put a bet on the game. The Irish guy won. He gives him 50 euro for his time and 50 euro for the bet.
Will you be around tomorrow for a rematch? the American asked. Yes i will said the Irish guy but I might be a half an hour late. OK said the American. The next day the American guy walked down at 10 am and the Irish fella was on the tee box. He was on time. This time though he was left handed. They had another bet and the American was again impressed by the talent of the Irish guy that was left handed now. He beat him the second day as well. The American couldn't believe that this guy went around right handed yesterday and left handed today and beat him twice. So the American was eager to find out what hand he played with on the third day. So he gave the Irish guy the 100 quid again. Can we play again tomorrow. We can said the Irish guy but I might be a half an hour late. OK then said the American.
The next morning the Irish guy was on the tee box on time, this time he was right handed again.
Can I ask you Mr. How do you decide what hand to play with?
Well its a simple system the Irish man said. If my wife is faced with her back to me when I wake up in the morning then I play with my right hand. If she is facing me then i play with my left hand.
So what happens if shes lying on her back??? asked the American..........................
I'm a half an hour late.
Boom boom
Im here all week!!!!
---
---