Disappointing Game Last Saturdays Put Tottenham's Champions League Chances in Disarray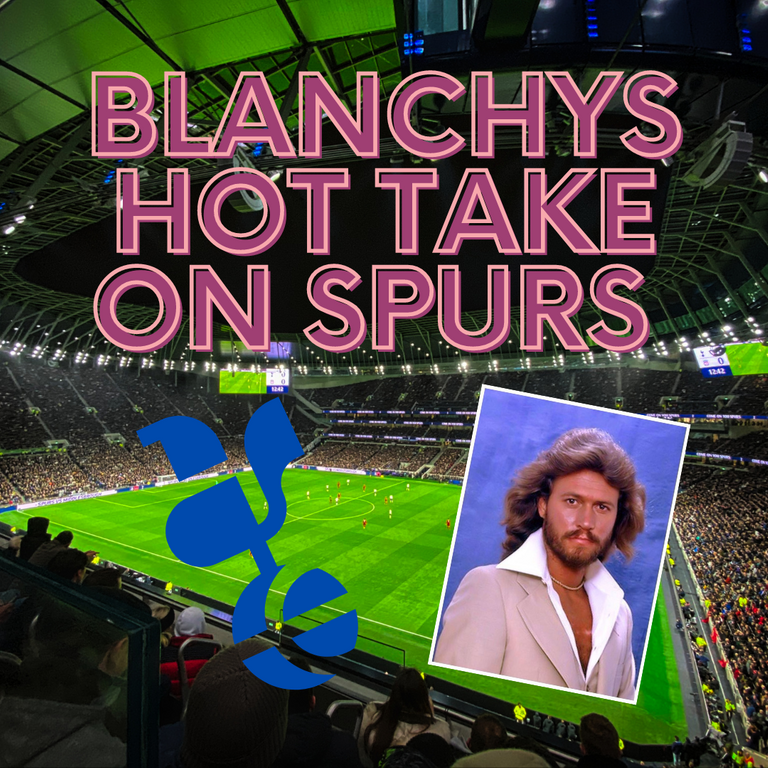 Source
The United game was a game I was very optimistic about going into last Saturday. I may have even gone and put a little flutter on it and I never bet on my own team. United are terriable at the moment so now was the time to get them but as usual Doctor Spurs made their problems go away with three goals from the GOAT. At 37 years of age with a chip on his shoulder from being dropped against city and then not showing up on match day (those were the rumours, hip injury my arse), Ronaldo was a wounded animal. Best not to poke the bear. We did and he scored 3 great goals past us.
Neither team played well. As I said before if Kane is not firing either or Spurs. Sonny had the wrong studs on as well. Every time he got the ball he slipped. He was useless. I know Sonny gets a free pass with many Spurs fans. The thing is that he is scoring but he is not playing well. His problem is if you give him time on the ball he thinks too much instead of his natural instinct. When he has to think then he screws up while Harry can just slot those chances away all day long. If you offered me 100 million for Sonny I would bite your hand off. Seriously. He is the most frustrating player. Against Burnley and Middlesborough the players started getting on his back and rightly so. Sonny is not as liked in the group as everyone makes out. I would say he frustrates the life out of Harry and you see under Mourinho Loris tried to rip his head off for losing his marker. I don't think Conte rates him that highly to be honest so we will see what happens in the summer.
Anyway back to the United game. United didn't play well and Spurs had some chances that we should have converted. In fairness I thought the ref had a good game. Davies's goal was offside and the penalty was a penalty. I thought Doherty had a bad game and he is not the player than should be marking Ronaldo. Bentancur had a bad game as well. He wasn't as silky smooth as normal and was caught out a few times. I think Reguilion is not good enough it seems so he can go back to Madrid if he likes. We did miss Sessegnon. The game was end to end but I thought we would have the quality to get in behind Mcguire to put them to the sword but unfortunately not. This is why Ronaldo is the best. Still scoring hat tricks at 37. You have to give it to him. Meanwhile in Paris everytime Messi and Neymar got the ball they were booed off the park by their own fans and rightly so but when you see Ronaldo score a hat-trick you begin to think who is the real GOAT. I still think it is Messi but he had stopped running around 5 years ago at Barcelona and I reckon Barca even though they cried that he was leaving, it was crocodile tears and they could not wait to get his extortionate wages off the books. He was as implicit to Barcelona's downfall as the president in my opinion. The Messi's are a greedy bunch. I do see Ronny leaving Utd this year. I wonder where he will end up? PSG maybe. That would be hilarious or might he go to Munich?
So with West Ham , Woolwich, Chelsea and Wolves winning last weekend, it was a weekend to forget for Spurs as we move onto the next game. Champions League is very important for attracting players next year and with PSG sniffing around Paradici and champions League looking unlikely, it might be trouble this summer to get the right recruitment. On the bright side Dele Ali is someone else's problem right now as he struggles with Everton. Our two new signings are doing well overall and Spurs do not have anything else to blow their money on. The stadium and training ground are built so now all we have to do is buy a few players. The naming rights seem to be getting agreed soon as well. 20 million a year for a decade. Not a bad start.
As Roy Keane said the other night. If we pushed the boat out and got Conte but didn't back him this summer it would be pretty stupid. Levy knows he is in the last chance salon with Spurs fans and I can see stadium boycotts if it turns sour. Last week the Spurs season ticket holders were sent their renewal forms for next season. Much earlier than normal. This is seen as a shrewd move by the club and fans did not take kindly to it. Renew now before we know if we have Champions League football or not. This could have been an easy win for the club as season ticket prices are frozen while most other season tickets have increased but now the problem is the renewal date which caused Spurs season ticket holders to become irate. Fans are hesitant to stall as well as this means they will give up the location of where they currently sit in the stadium so it is forcing their hand somewhat.
The next game is our game in hand to Brighton which is midweek. We lost 6 out of our 7 midweek games under Conte and Conte did admit his players do not have time to prepare for midweek games. If you look at Conte's record in Europe, it is not that great. They are all mid week games. It's mad to think. When he won the league with Chelsea they were knocked out of everything so they just focused on the game every Saturday so all bets are off for Wednesday 16th March vs Brighton.
---
---