Erik Den Haag Not Only Has to Improve the Dressing Room But also Has To Change the toxic culture at United.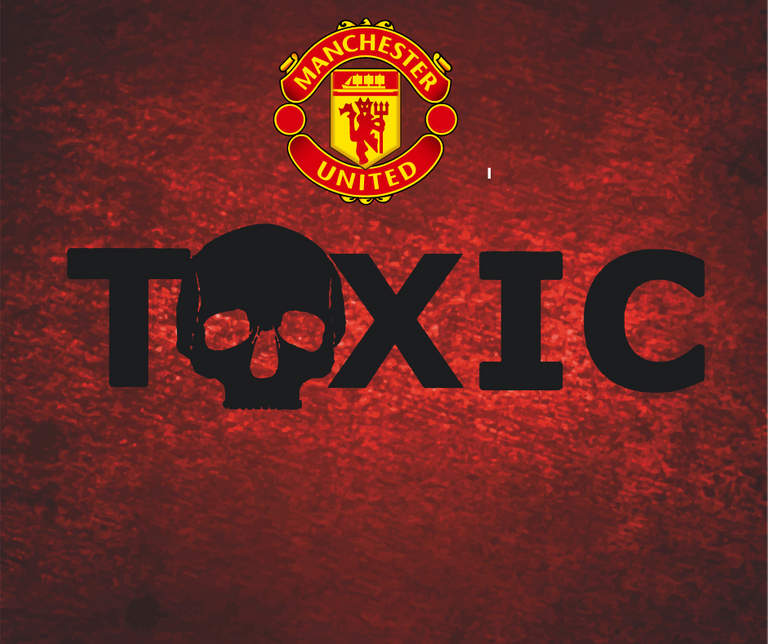 Source
A few days ago United players Alex Telles and Fred were outside Carrington training ground filming something. An annoyed Bruno Fernandes was annoyed and shouted at them "You are here to play football , not film it"
Telles and Fred told him to chill out.
United have laughed it off as a joke but there was a seriousness behind it.
Den Haag is walking into a mess. Not only in the dressing room but the whole club from top to bottom. The club has being decaying for years. We can say on hindsight that David Moyes did not get enough time. He was lambasted for only signing Fellini in his first season at the club. He actually didn't have the time to. The reason for this is that United would not pay Everton the compensation to get Moyes in early so Moyes could not start at United until the 31st July that year. He was already on the back foot. Fellini would have gone for 10 million if Woodward triggered his clause. The clause expired in June so he had to foot the entire cost. Fellini would not have been as bad of a buy if he came to United for 10 million. Moyes had Toni Kross lined up but unfortunately he did not get the window to sign him as he was gone 8 months later.
Van Gaal then came in a he was surprised how commercially orientated United were over the football.He is rumoured to have even advised Den Haag not to go to United. Van Gaal's biggest disappointment was being sacked and not receiving any clarification from the club. They were courting Mourinho behind his back. A bitter blow for such as legend. Van Gaal won the FA Cup with them. His final act. Utd fans say the football was bad but it usually would take Van Gaal a couple of years to build his team. They would then start playing some great football. Van Gaal had two managers players but again he didn't get the chance to build on some of his signings. Rooney always says Van Gaal was the best coach tactically he has ever been trained by.
In came Mourinho and he could not believe the red tape at the club. If he wanted to buy something for his office , it would have to be signed off.
Zlatan Ibrahimović discovered he was docked £1 from his wages because he took a juice from a fridge in a hotel during a European trip. He also had to show his ID every time he turned up at training.
"I am the best player in the world."
"I have been coming here for the last 3 months, if you don't know me then you are in the wrong job." he said to security.
Mourinho tried to use the club gym and pool once but was rejected as there was no lifeguard on duty. Unbelievable.
Mourinho's brand of football was not to the taste of United and even though he was the last manager to win a major trophy during his time at United, the players especially Pogba did not take kindly to his man management. Luke Shaw was another player publicly criticised. On hindsight here I think Mourinho had a point as both players were major disappointments for the club. Shaw hasn't played well since the Euros.
In came Ole until the end of the season and after a few wins in a row, United were back. The players were happy and everything was rosey. The ex players such as Gary Neville and Rio were delighted. Their ex teammate was in control. Rules were loosened. Utd were back. Ole was at the wheel. Sign him up. Give him the job. United gave him a deal after the PSG game. Why they did is anyones guess. Peer pressure from the ex players. Ole was given credit in the bank but when the honeymoon period was over, players reverted to type . Roy Keane said on Sky.
"The players got the last manager sacked and they will get this manager sacked."
Some players complained the team was training too little
Some believed too much.
Some believed the training needed to be more fun.
Whenever there was a defeat the players issued statements on Instagram about how they will try harder next game.
Ronaldo came and this just added fire to the flames.
All of a sudden Mcguire's captaincy was in trouble.
How can a Centre Half who has not won much captain a 5 time ballon D'or winner.
McGuire became the scapegoat. The player is not half as bad as he is I think. Confidence just gone.
Pogba was playing out of his skin for France. He was walking around the pitch at united.
Rumours of training ground bust ups, toxic dressing rooms.
Ole's time was up so they got in Ralf Ragnick a more tactical manager and things went from bad to worse.
Ragnick could not get his backroom team in how he wanted so he ended up speaking to the Locomotiv Moscow coach via headset on one of his assistants during games.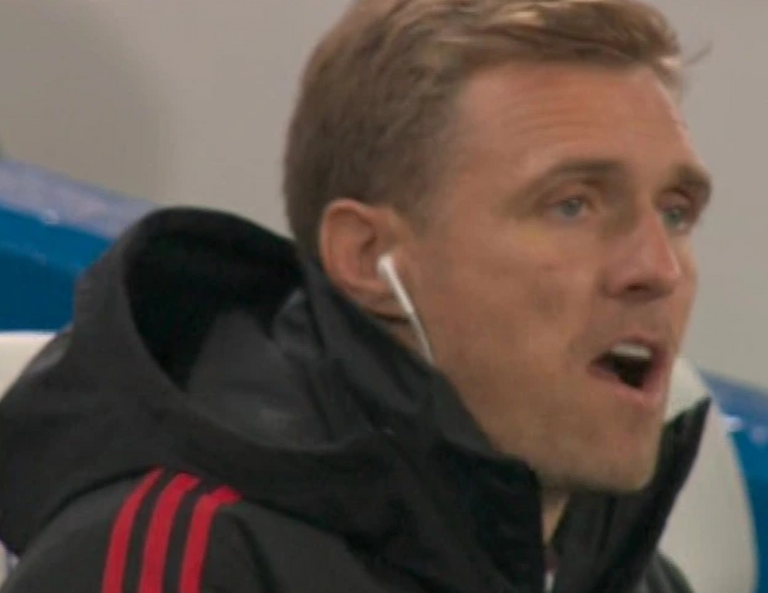 Source
Instructions came late as the coach in Moscow reviewed the footage sent to him. An unbelievable scenario given the size of the club. Rangnick was good in press conferences and he wasn't afraid to hang the players out to dry.
Some players moaned about not getting picked but Rangnick came out fighting saying the said players declared themselves unavailable for personnel reasons
Paul Scholes came out and said that Lingard to him the dressing room was toxic. Lingard was accused of being the United leak and became a hated figure at United. Pogba and Lingard ran down their contract and are now free agents. Something Den Haag is thankful for.
Apparently if you tell Den Haag that the sky is blue he would not agree with you and build his own view. He is the perfect man for United but he has much work to do. Next season will more than likely be a disaster but they need to stick with this guy until they sort out the mess.
---
---